Here are some of my favorite places to eat in the Bronx. When someone asks me where to visit when they are in town, I usually tell them something off this list! If you are visiting the Bronx for the first time, you should definitely check these places out. Great food to be had in the boogie down. Checkout the links and see what they are all about!
Tremont Avenue in the Bronx has a lot of amazing restaurants. However, Havana Cafe caught my attention with its amazing menu and unlimited brunch! You can find Havana Cafe at 3151 East Tremont Ave in the Bronx.
Check out: Banging Bronx Brunch
Gunhill has lots of history; they also have amazing beer. My pick is the Void of Light. How intense is that? Located at 3227 Laconia Avenue, Bronx, NY 10469.
Check out: Gunhill Brewery In The Bronx
A taste of Vietnam in the Bronx. It's like your own personal Vietnamese grandma. Located on 2641 Jerome Ave, Bronx, NY 10468.
Check out: COM TAM NINH KIEU
Seafood with huge portions. Great for a date night. Photo taken at Sea Shore Restaurant & Marina located on Historical City Island in the Bronx.
Check out: Sea Shore Restaurant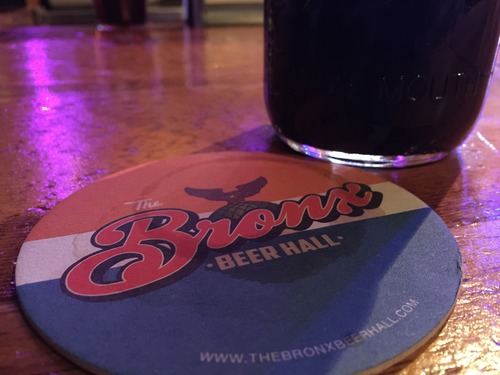 From karaoke to trivia nights. In the day time, you can get awesome food here as well. Located in 2344 Arthur Avenue, Bronx, NY 10458.
Check out: The Bronx Beer Hall
–
Comment on what you think about this post below and SUBSCRIBE for giveaways, foods, events, and outfit inspiration right from The Bronx!
Follow me on SOCIAL MEDIA. Daily adventures on Snapchat: DANDYINTHEBRONX