I've been trying different things with the weather getting hotter. I always recommend linen, but another option is to rock a t-shirt with what you got. Adding a blazer can class it up!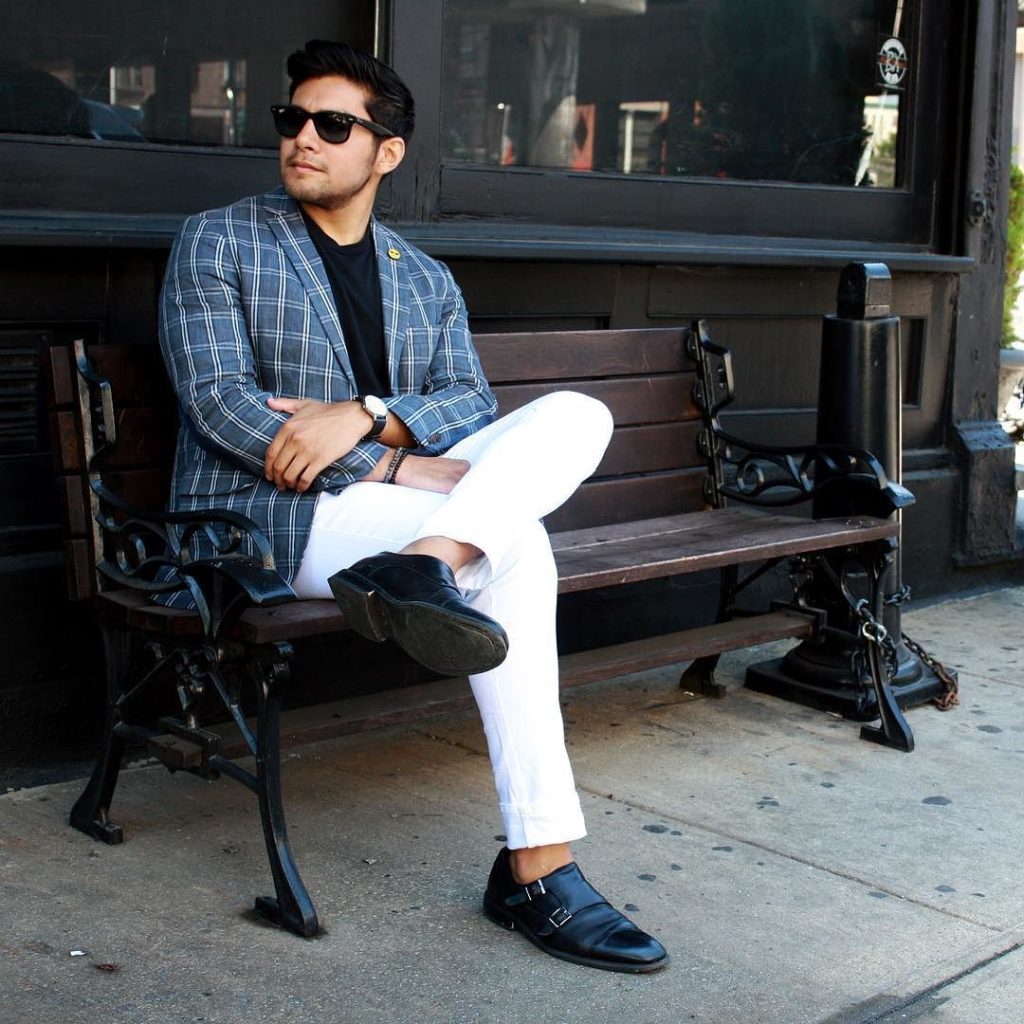 WEARING A T-SHIRT WITH A BLAZER
Wearing a t-shirt with a blazer makes it casual. Perfect if you are going to have brunch at a cool place like Mott Haven Bar & Grill. I am wearing a linen blazer with a black crew neck t-shirt; Pairing it with white jeans and black double monks.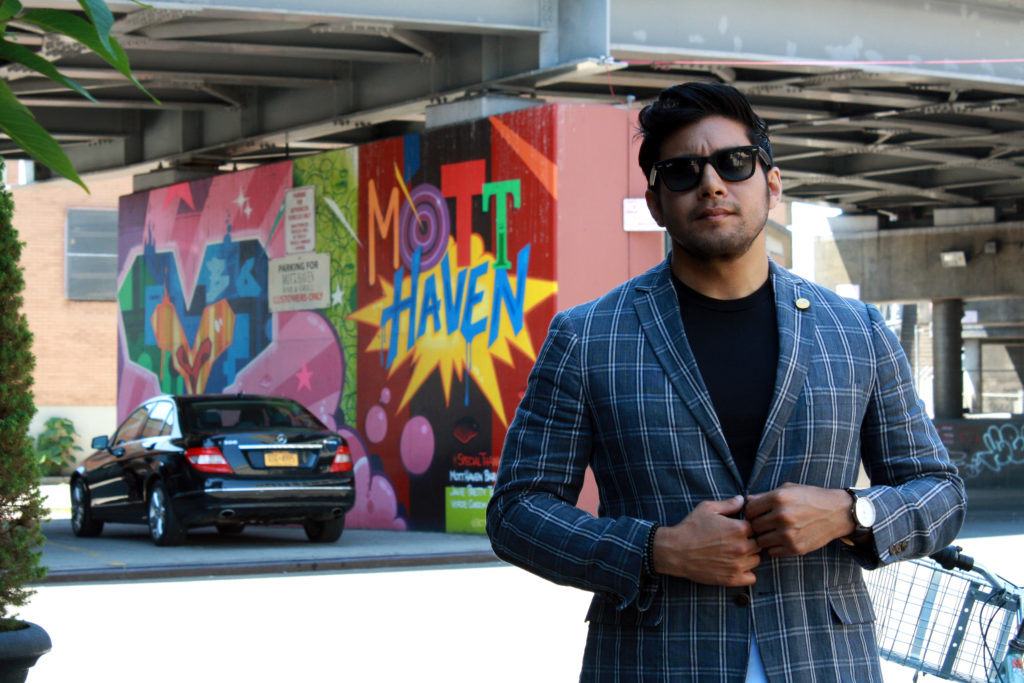 Perhaps for the brunch date you have?
We were shooting near Mott Haven, in The Bronx. The sun was blaring, but I kept my cool with my clothing choices. Perhaps for the brunch date you have? But Diego! I don't want to wear a blazer! Ok ok, I have this thing I was trying out today as well.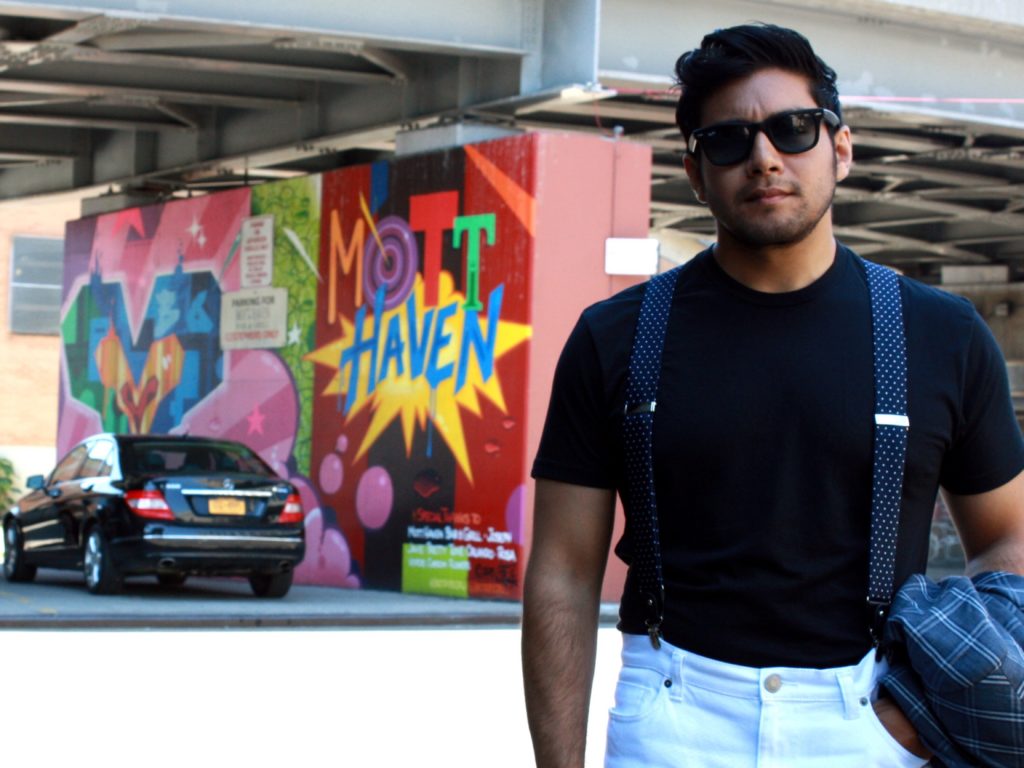 there isn't any scrunching
If it's too hot for you, take off your blazer! I rocked suspenders for this. I'll be honest, these jeans did not fit perfectly around my waist. You should always buy clothes that fit! When I tried using a traditional belt, the jeans  looked scrunched up. A great solution was wearing suspenders. Since the suspenders hold the jeans up, there isn't any scrunching.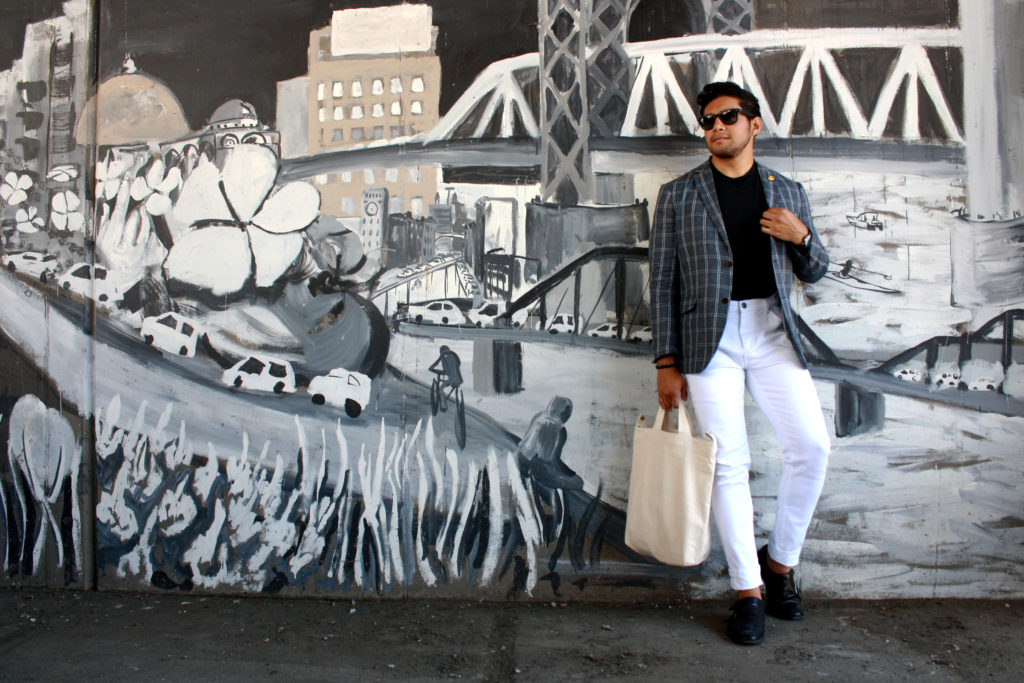 Photography by Bianca Fortis
SHOP THE LOOK
Fresh Clean Tees t-shirt (similar) | Frank and Oak blazer (similar) | Primark jeans (similar) | DSW shoes (similar) | Taft socks (similar) | Ray Ban sunglasses | 40Colori suspenders (similar) | lapel pin
If you want to check out Fresh Clean Tees, the t-shirt I am wearing, use the  code DANDY for 15% off the first month! They send you new t-shirts in whatever frequency you want. Infinite Clean Tees!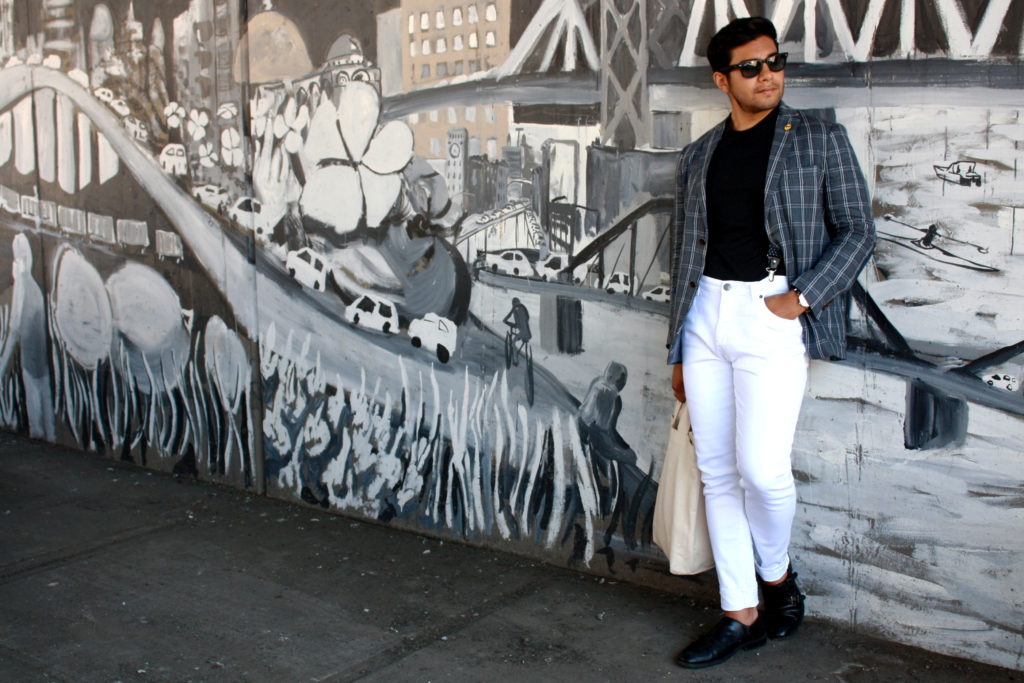 –
Thanks for reading, y'all stay dandy.  😎 Don't forget to follow me on Instagram!
-Diego
(Some of these links contain affiliate links, so that means if you click and buy something, I get a cut. It helps keep the site going! Full Disclosure)