Back with a new suit from Institchu. Today I'll be revealing a new feature for your made-to-measure Institchu suit, custom suit lining!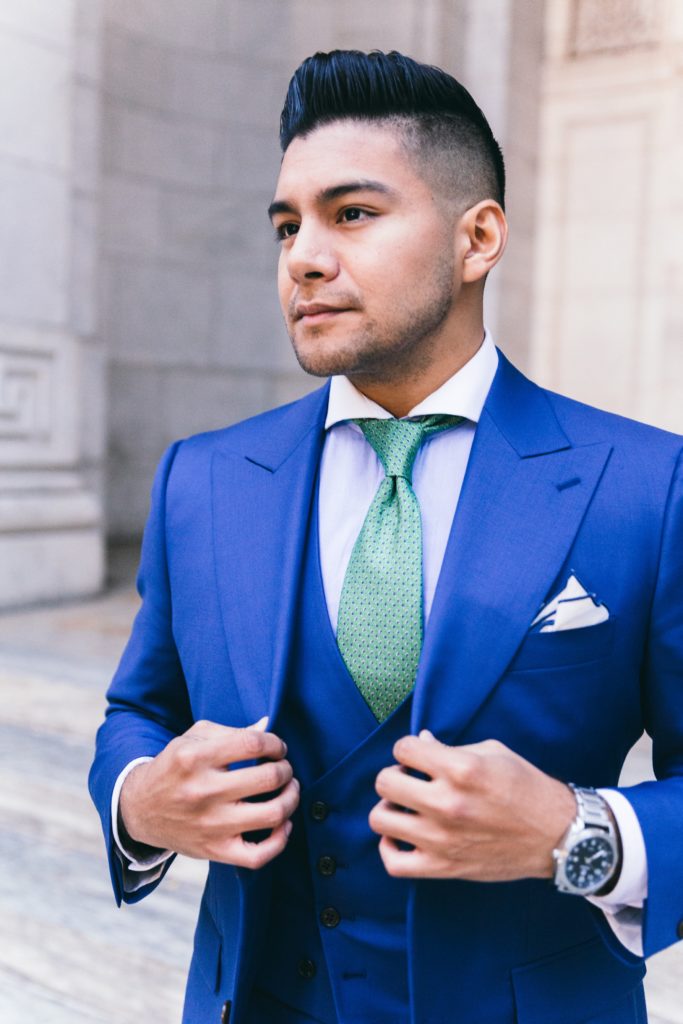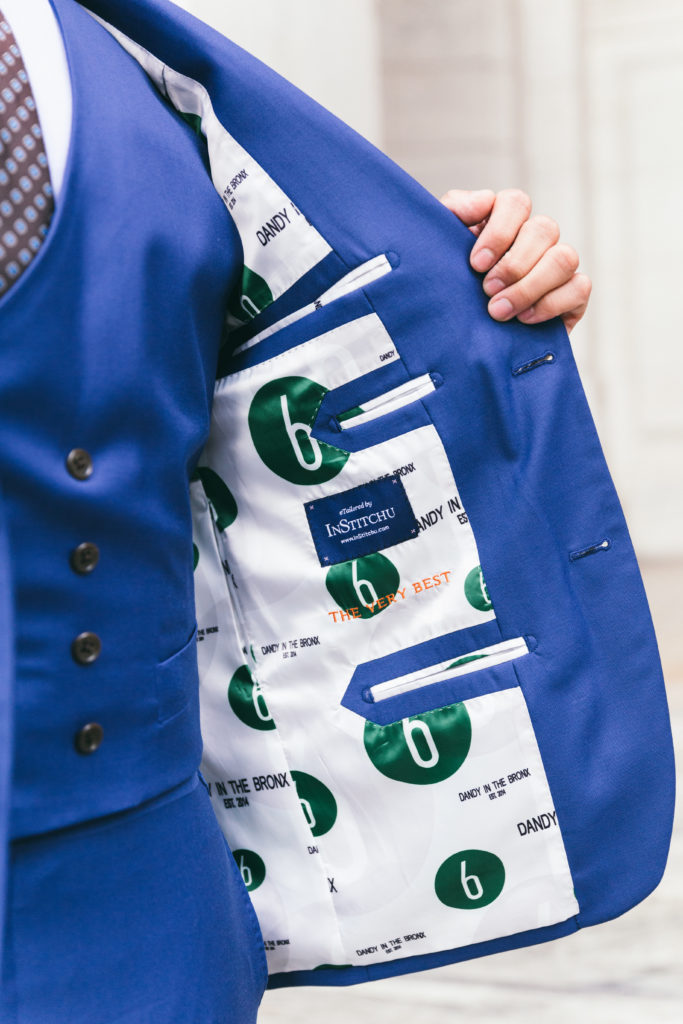 Photography by Moods by Mark
customize every aspect
The beauty of bespoke and made-to-measure suits are the ability to customize every aspect of it. For my newly designed suit from Institchu, they also added the ability to add a custom lining. However, what sets Institchu apart is that you can make anything the custom lining!
I sent them a hi-res image of my logo, which is inspired by the 6 six train. It takes a bit longer to make, but well worth it. It came out perfectly. I'm all about staying on brand! Add your own logo or a picture that you love. My friend Igee, went with an artist he admires.
What would you put inside your suit?
SHOP THE LOOK
Institchu suit | Allen Yong shirt | Timberland watch | Arvee shoes | KK and Jay shirt garters | Green tie / Brown tie | Ties.com no show socks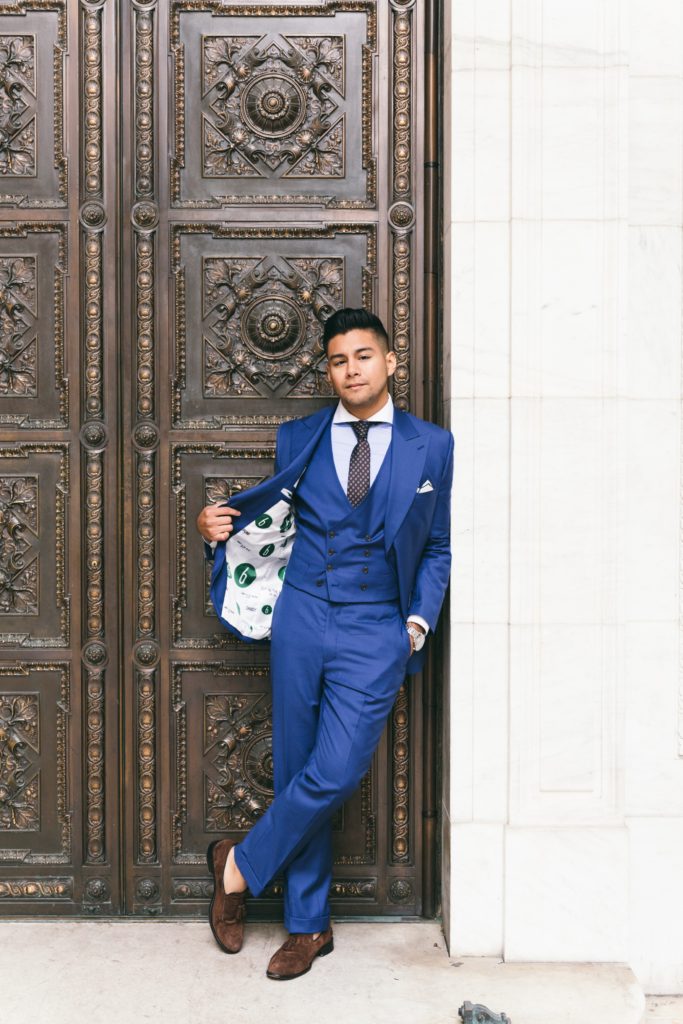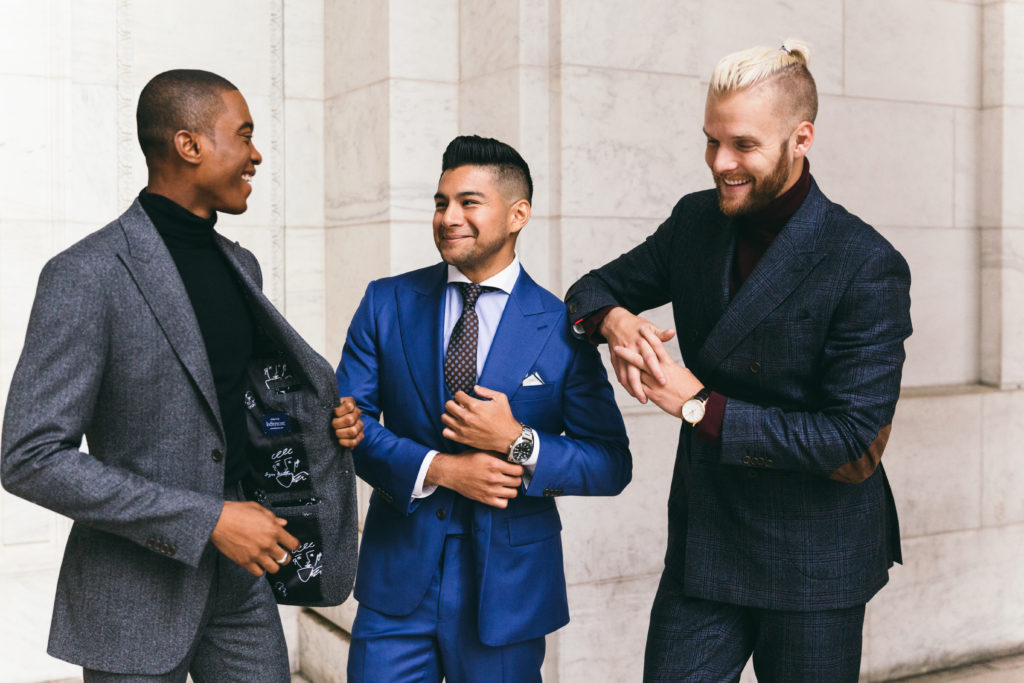 –
Thanks for reading, y'all stay dandy.  😎 Don't forget to follow me on Instagram!
-Diego
(Some of these links contain affiliate links, so that means if you click and buy something, I get a cut. It helps keep the site going! Full Disclosure)