It's time. Here's my mini INSTITCHU review. I just got the suit and I'll be wearing it more than usual. Here are my first impressions.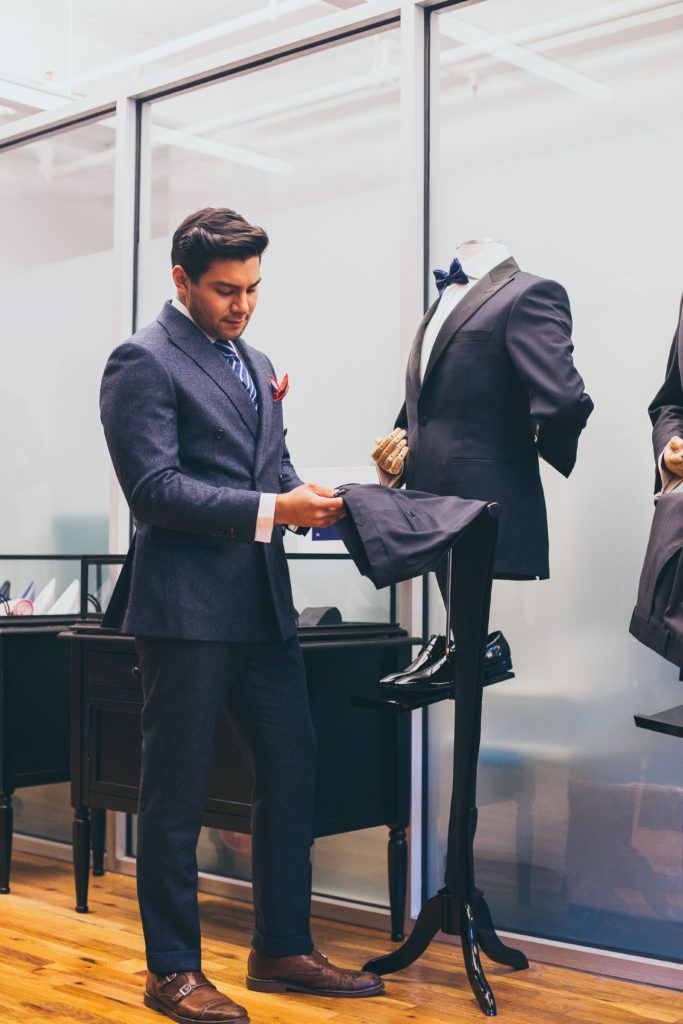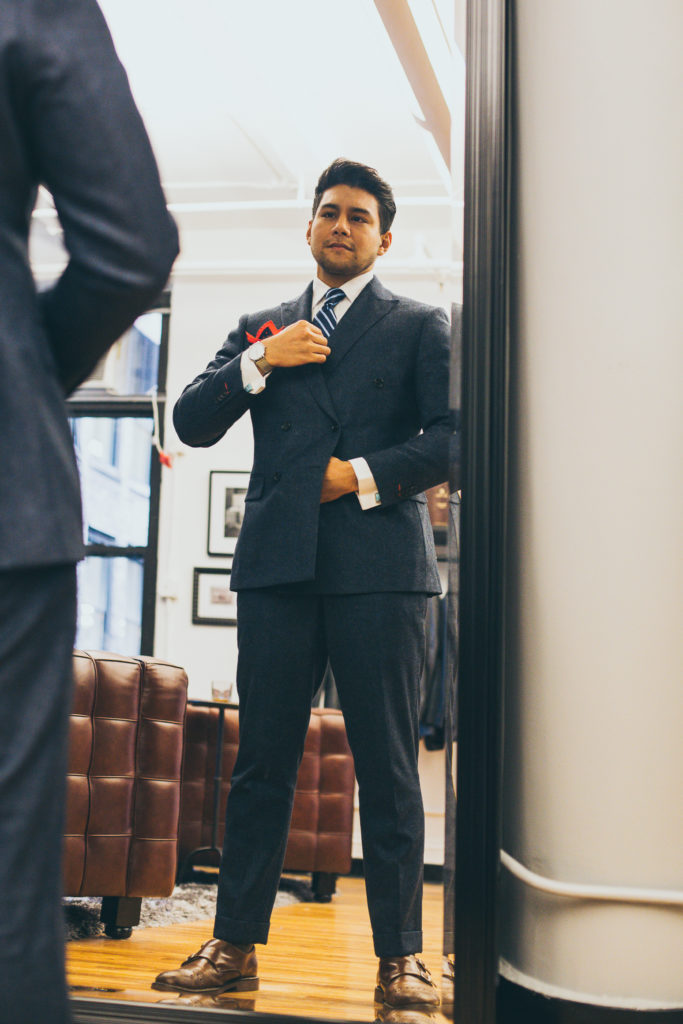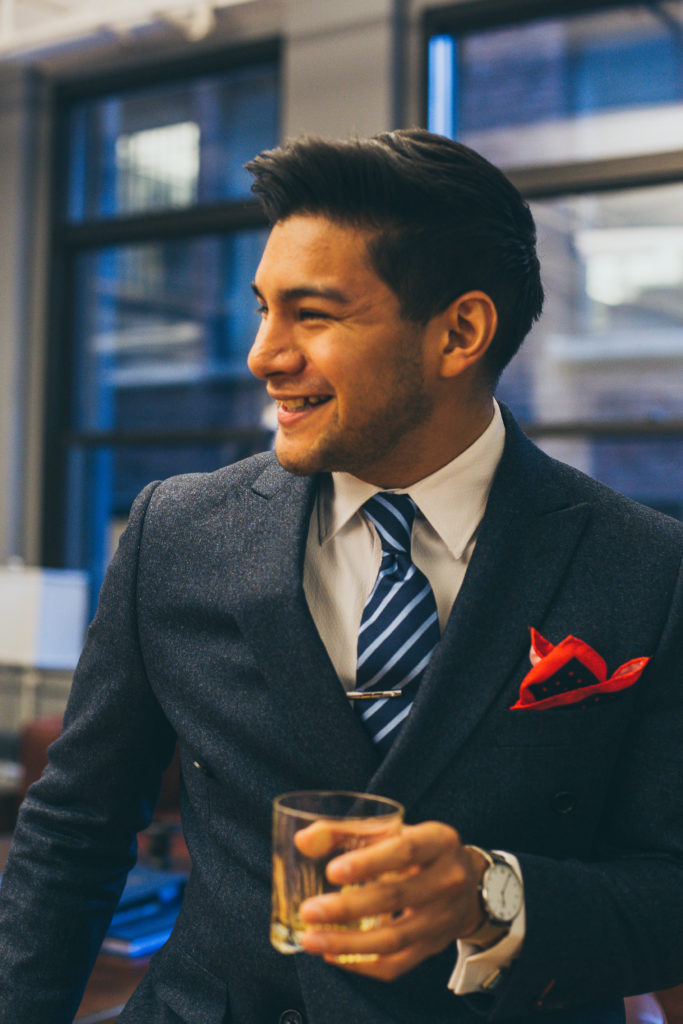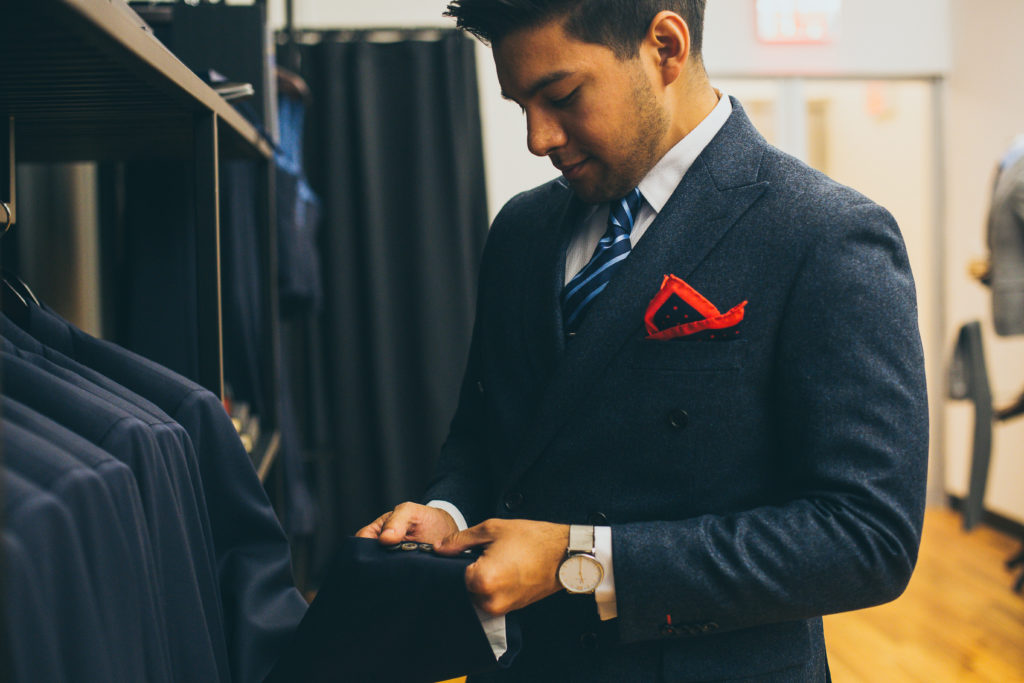 I stopped by Institchu about a month ago to get measured and pick out fabrics and styles for a new suit. It's finally here and I'm mega excited on how it turned out.
Via email, I'm told that the suit was at their showroom and I had to pick out a time to stop by. Once I'm there, we try on the suit one more time to make sure everything still fits. Don't come in after a heavy meal, it might throw everything off! If something is wrong or needs to be adjusted, Institchu takes care of that at no cost. It may take a bit longer, but it's worth it to know that everything will fit perfectly. I was having a drink as all of this was happening. Amazing hosts!
My pants have built in suspender buttons and I added cuffs as well. These are some of the many things you can customize when making your own suit. My hint of red in the cuff buttons and the monogram on the inside came out perfectly. When you get a suit, feel free to break it a part as well. Wear the pants or blazer with different outfits. Now you have more items to combine.
The New York showroom is located at 27 W 24th St, Ste 507 (5th Avenue),
New York, NY 10010. If you contact Institchu and book an appointment with them, tell them that Dandy In The Bronx sent you! Mention the code "DANDY" and get 15% off any suit or suit + shirt purchase. To make a booking at the NYC showroom head to www.institchu.com or email steven@institchu.com.
Shot by DAG Images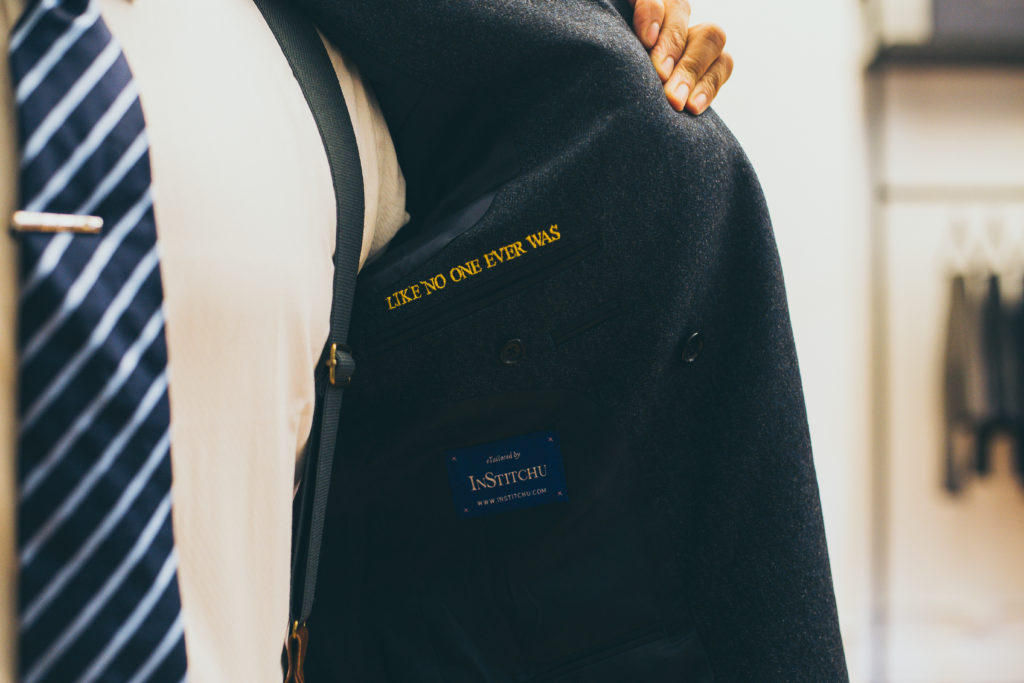 –
Thanks for reading, and follow me on Twitter: @DandyInTheBronx 😎
-Diego
(Some of these links contain affiliate links, so that means if you click and buy something, I get a cut. It helps keep the site going! Full Disclosure)