You are in Mexico. It's 90 degrees out there and it's wedding season. You want to look good but not die of a heat stroke. Wearing a shorts suit is the perfect way to do both.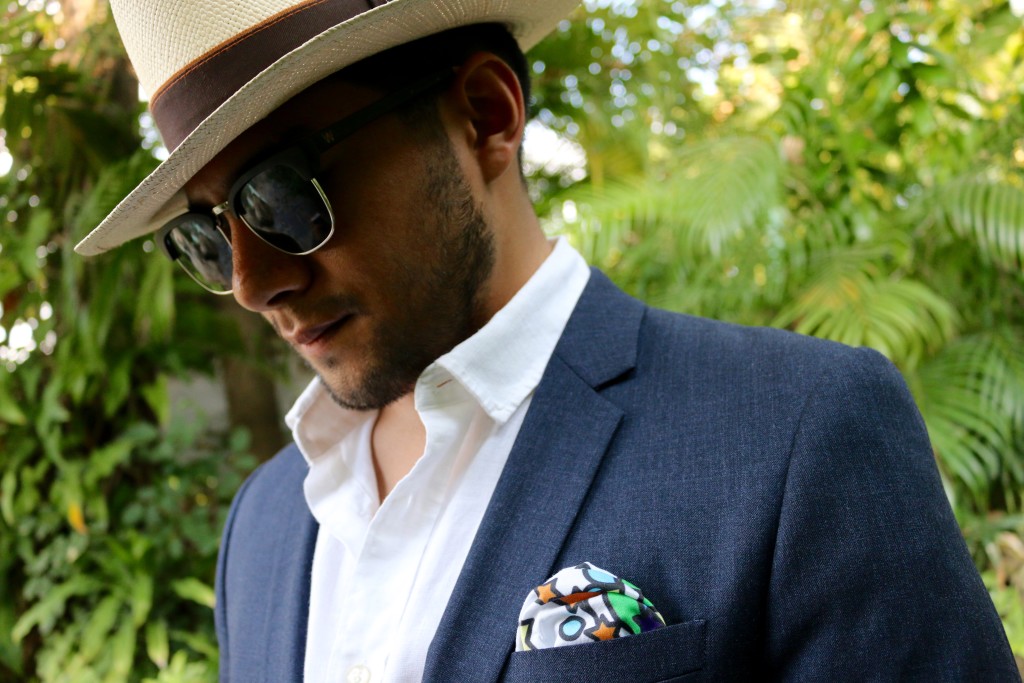 THROW SOME LINEN IN THERE
When the weather is hot, remember to throw some linen in there. I am wearing a short sleeve linen shirt from Slate & Stone. Definitely don't wear anything heavy since you will be layering it with a jacket.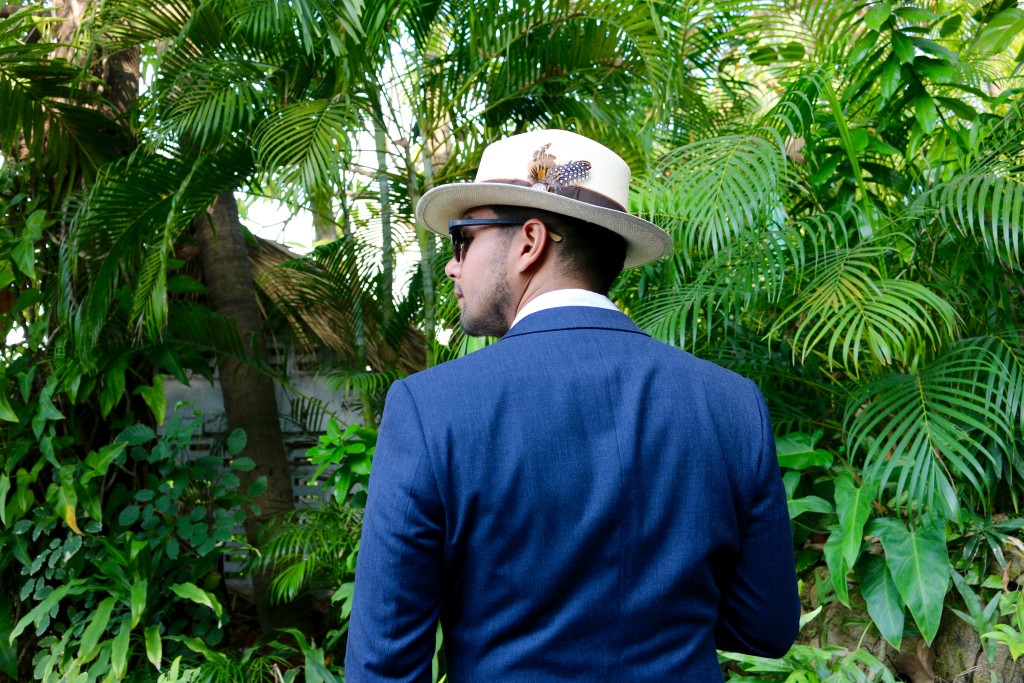 WEARING A SHORTS SUIT
The suit comes from TOPMAN. The jacket and shorts are bought separately, but match. I knew I wanted to try this look and went for a color I will get multiple uses out of, navy. Make sure the fabric is light. No wool here.
ALWAYS ABOVE THE KNEES
When trying on different pairs of shorts, remember this key tip, always keep above the knees. Don't wear socks, instead wear no-show socks instead. Let those legs breath!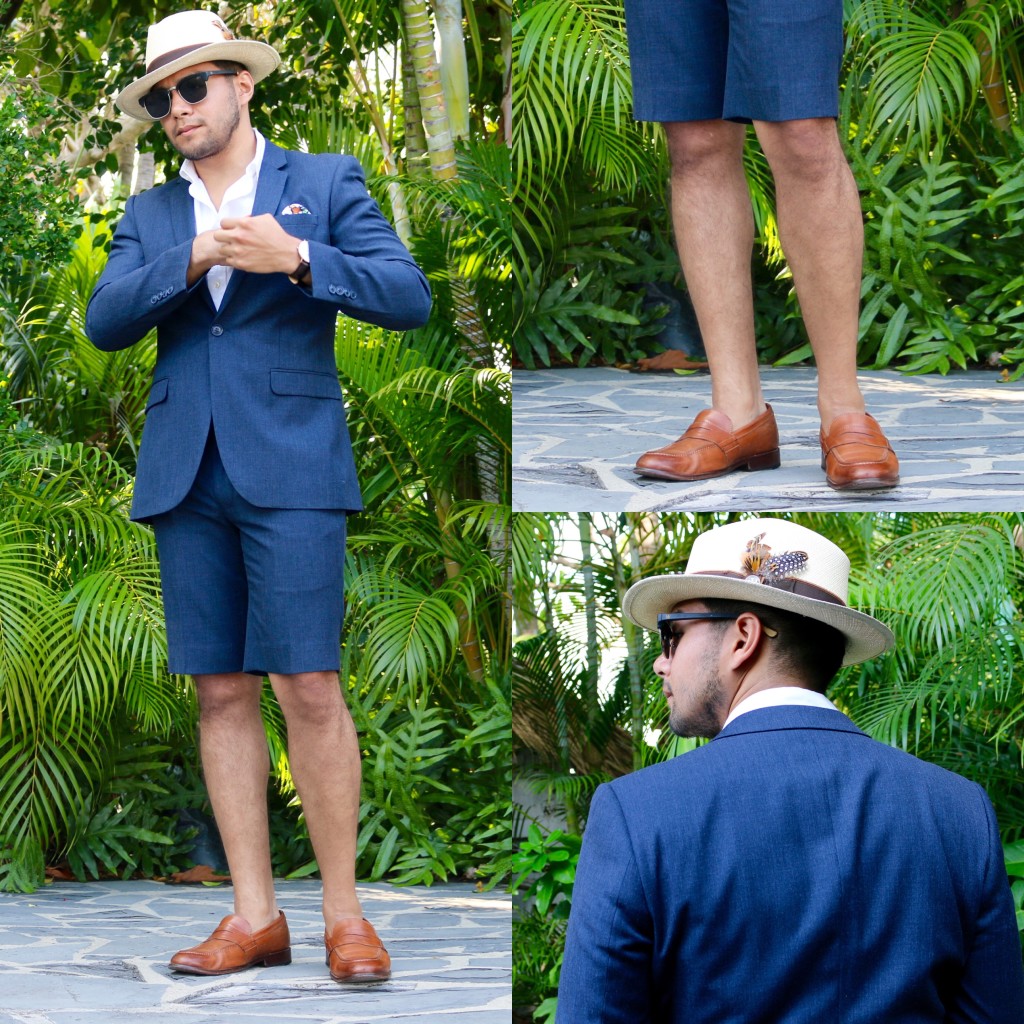 SHOP THE LOOK
Slate & Stone shirt (similar) | Topman jacket, shorts (similar) | Taft no show socks (similar) | Goorin Bros hat | Johnson& Murphy shoes | Woodzee sunglasses | Daniel Wellington watch
How are you keeping cool and dapper? Going to try wearing a shorts suit? Let me know!
–
Comment on what you think about this post below and SUBSCRIBE for giveaways, foods, events, and outfit inspiration right from The Bronx!
Follow me on SOCIAL MEDIA. Daily adventures on Snapchat: DANDYINTHEBRONX