You may have said that to yourself a few times. However, I'm here to tell you that you can be a hat person and look good doing it. Here is how to find the perfect hat and how to style a hat.
HOW TO FIND THE PERFECT HAT EASILY
I wasn't a hat guy either. I had no idea where to start! I've bought hats from other brands, but they either didn't fit really well or ended up losing their shape. I was afraid to put on hats. I didn't know what to do. But, I knew a place that could help. I stopped by Goorin Bros in Nolita to speak with the hat experts there and get a crash course in hats.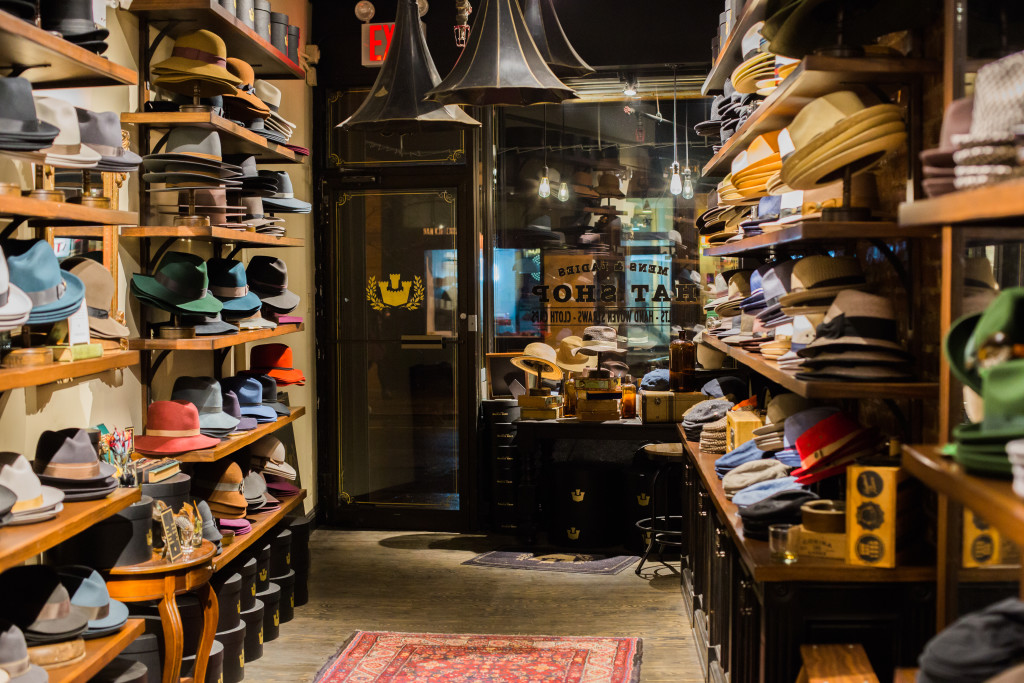 Where do you even start
Have a goal in mind. I wanted a hat that was appropriate for the upcoming season (summer) and worked well with suits. I had an upcoming trip to Mexico and a Derby Party as well, so I wanted to find something that could fit these situations.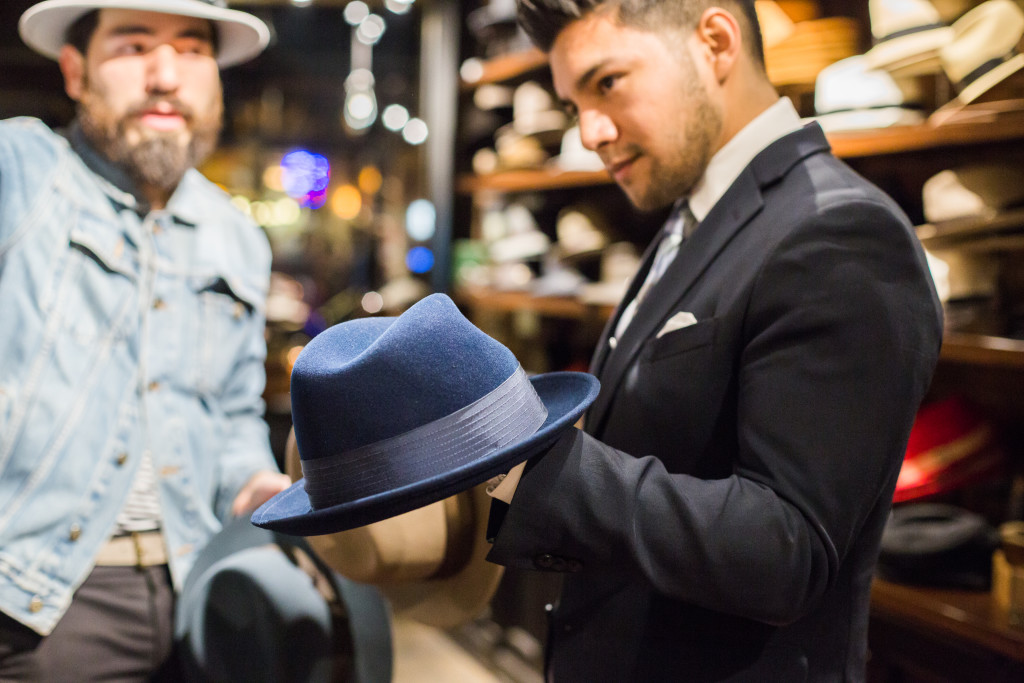 STEVEN SANTANDER SHOWING ME DIFFERENT HAT STYLES
The key with anything is fit. Try different hats on to figure out the right size for your head. You want the right size not only because it will fit you well, it won't fall off or blow away in the wind! My head size is large!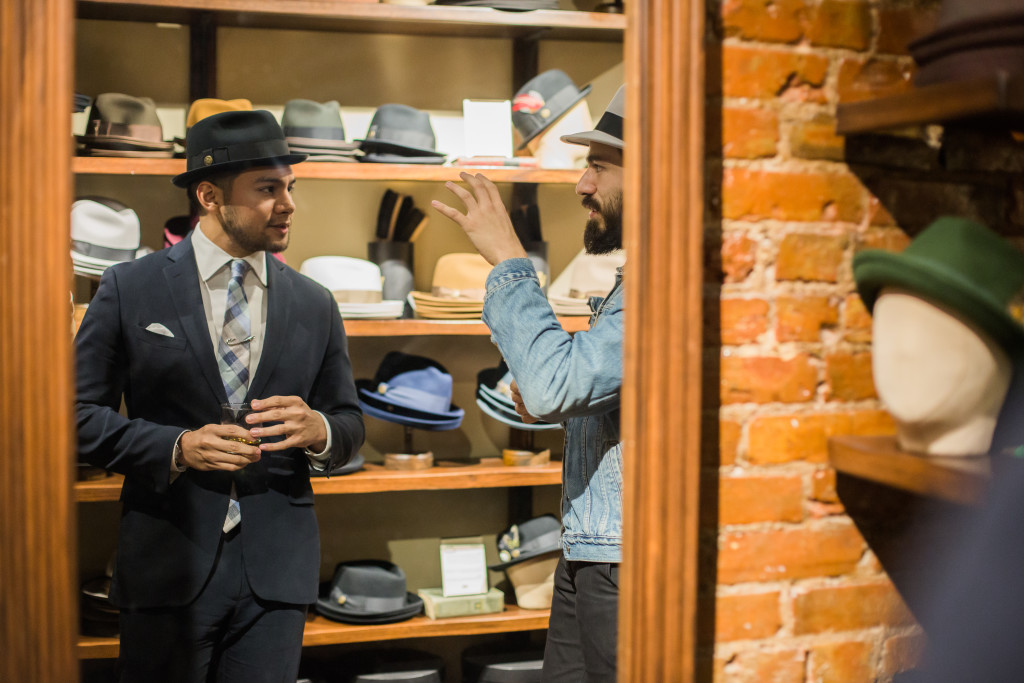 This hat does not fit

This hat fits
Once I figured out the size, now came the material. What was the hat going to be made out of? I knew that I wanted a hat for warmer weather, so that means no wool. Straw is perfect for this.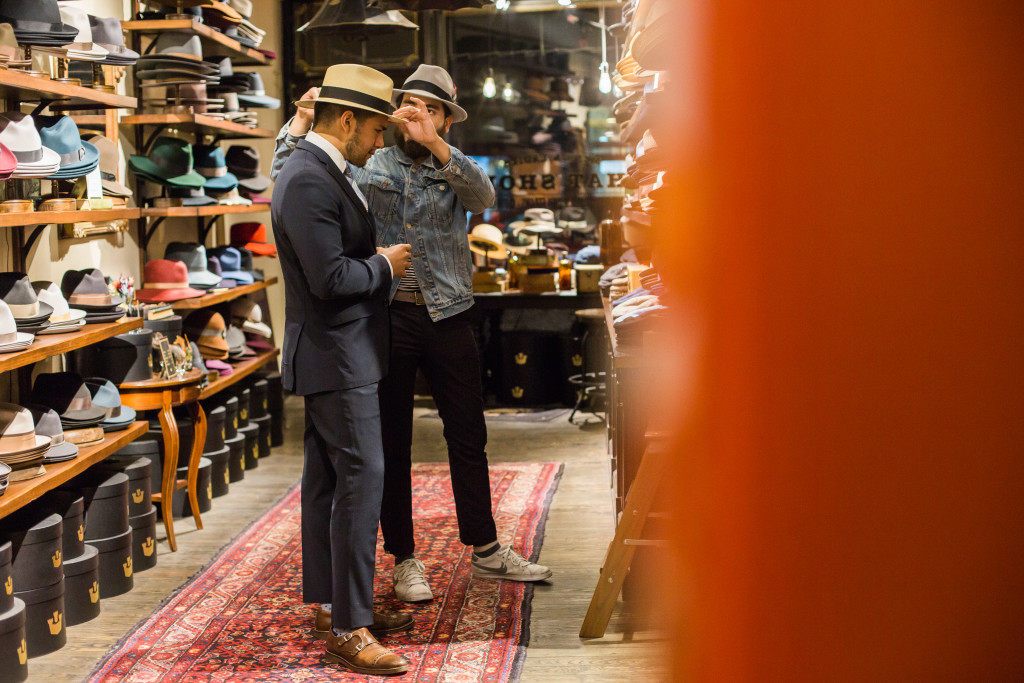 Time for straw
Steven recommended a wide brim fedora, called the RUBEN GONZALEZ. My size for this was large. It breathes easily and blocks sunlight. You will see me in the beach with this! When putting on this hat, you want grab it from the brim, NOT the crown!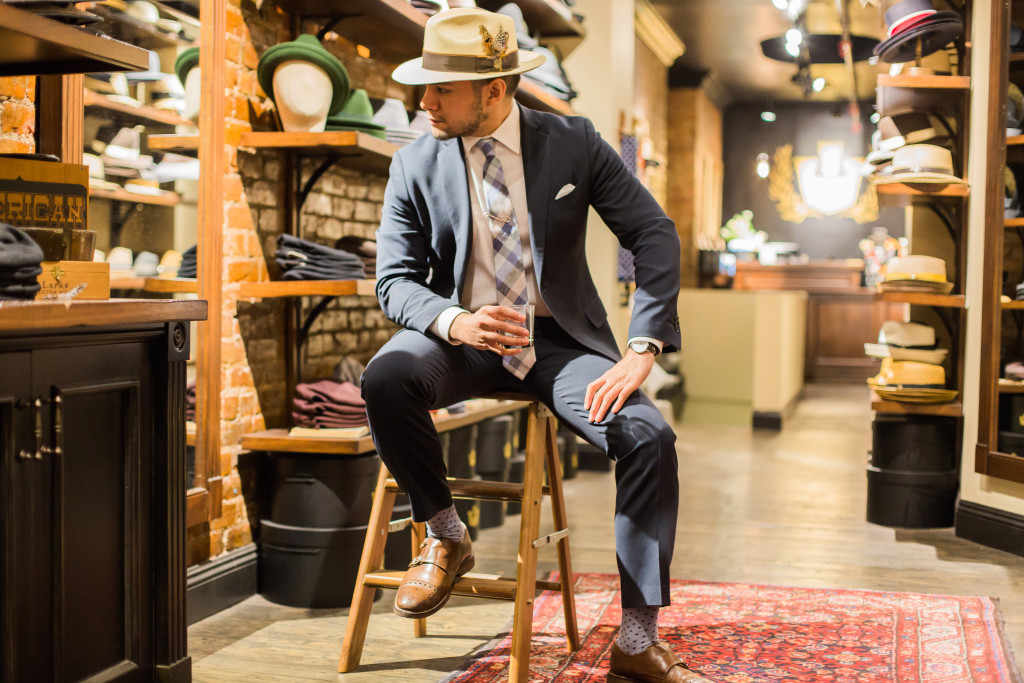 What should I do next?
If you still are a bit uneasy about buying your first hat, head over to Goorin Bros in Nolita and the awesome staff there will take care of you.
Of course, everything comes down to personal style but here are some general things to look out for when selecting your hat and taking care of it:
Make sure it fits, you don't want it to blow away!
When putting on your hat, it should lay on top of your ears
Depending on the hat, place it on your head by either the brim or the crown (that's the top of the hat!)
Store your hats upside down so the brim does not lose it's shape
Are you ready to get a hat? Let me know if you do. If you stop by Goorin Bros in Nolita, let them know Diego sent you!
Photos by the amazing Coastal Flicks.
–
Stay Dandy.


-Diego
Comment below and let me know your thoughts.
Subscribe for giveaways and outfit inspiration.