Pindot Shirt 3 Ways. I always believe in versatility in every piece I own. Being able to mix and match each piece multiple ways is the hallmark on how I stay dandy, but still get multiple bang for my buck. What better way to incorporate all this and breathe some new life into your wardrobe, then with a patterned pindot shirt?
THREE WAYS TO WEAR A PINDOT SHIRT
Here is a men's style tip, on how I take 1 pindot shirt, and wear it 3 different ways.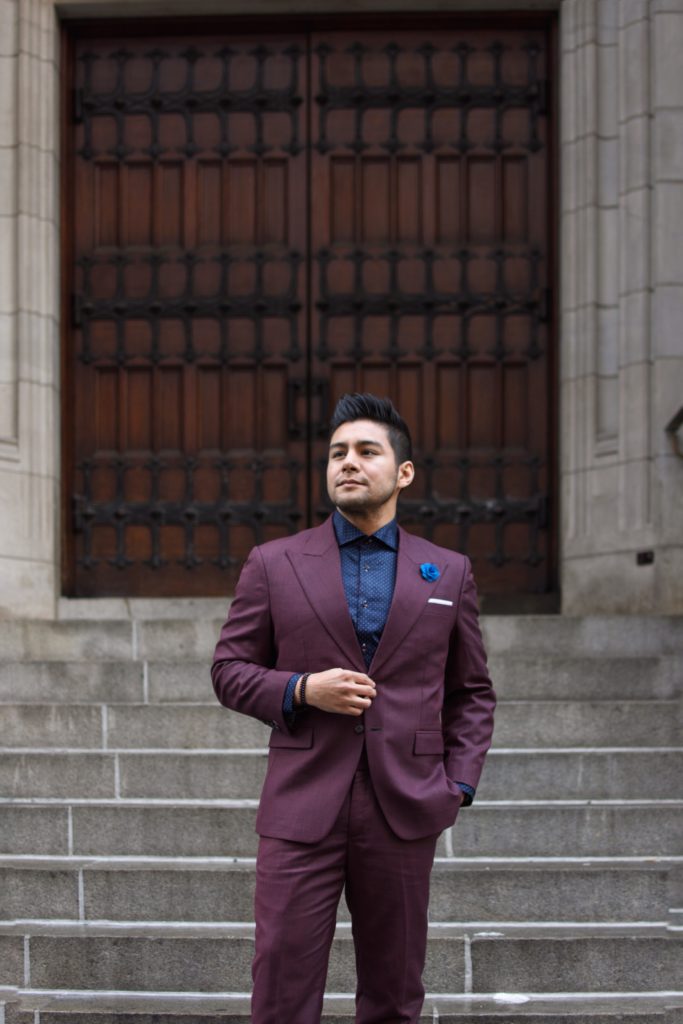 1. Dress Up The Shirt
I've teamed up with Vastros, a San Franciscan based shirt brand that focuses on limited-edition curated fabrics. I'll be styling their pindot shirt for these looks. A shirt is the cornerstone for any suit. In my opinion, the shirt can make or break the suit. So why not MAKE it! There's this myth that pindots can't be dressed up, but that's definitely not the case. I'm a big fan of patterns, and this shirt contrasts nicely with my burgundy suit. The navy with the white pindots adds dimension to the suit, instead of the usual black or white shirt. Add some men's accessories like a floral lapel pin, bracelet, white pocket square, and brown shoes, and you're all done.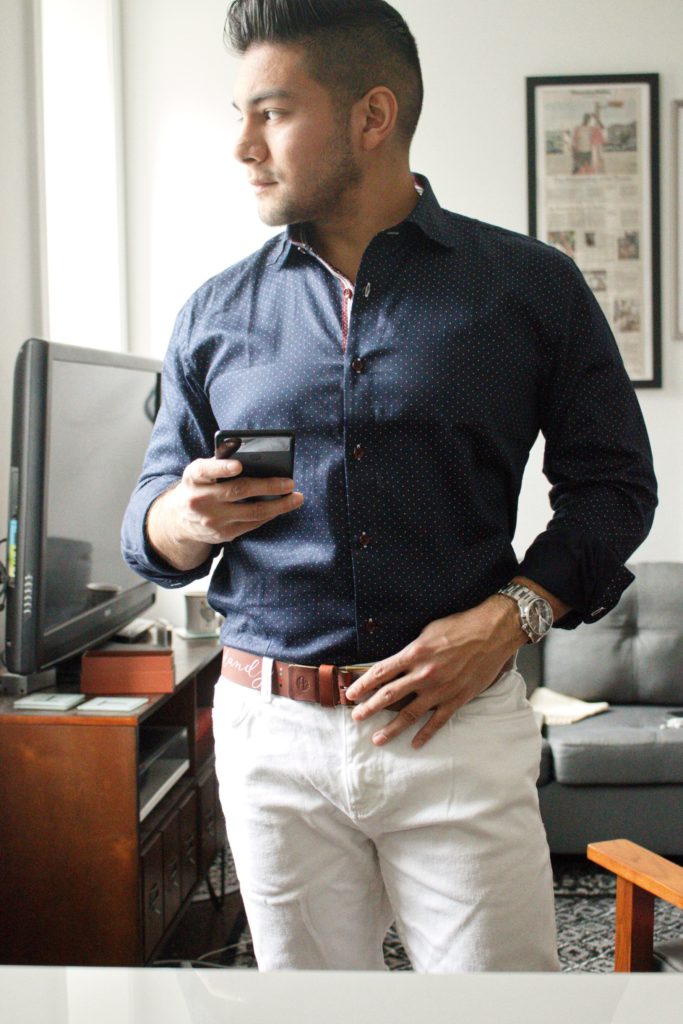 2. Make The Shirt Seasonless
Having a few key pieces in your closet that you can wear year-round is essential to getting maximum mileage out of each piece and building that versatile wardrobe. The great thing about shirts, is that you can just roll up the sleeves and instantly make them summertime ready, while at the same time, getting that summer-time effortless cool vibe.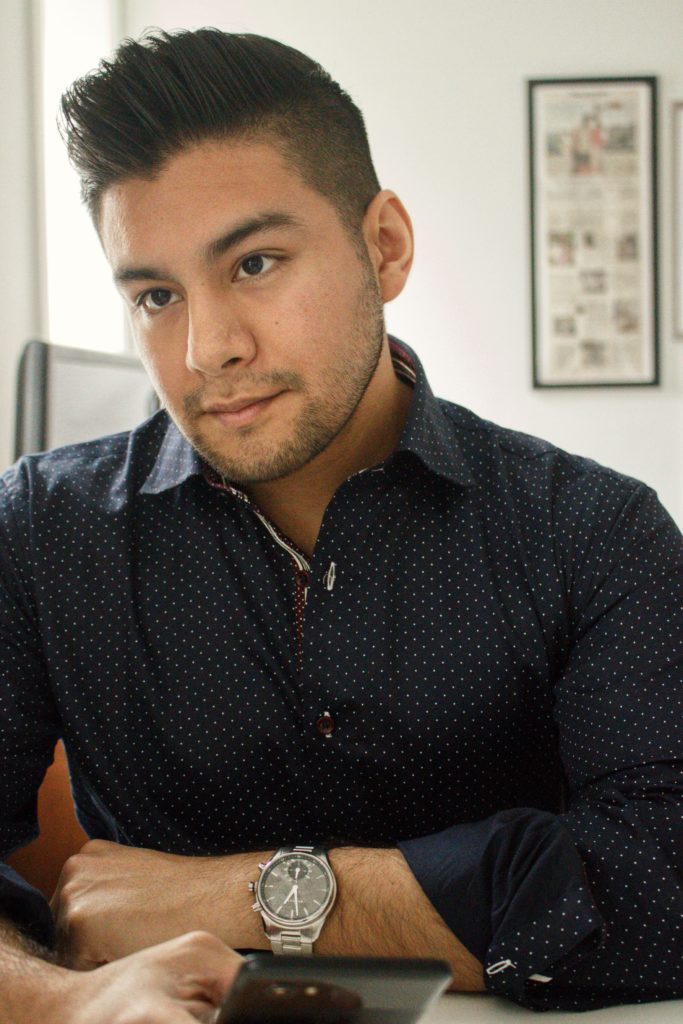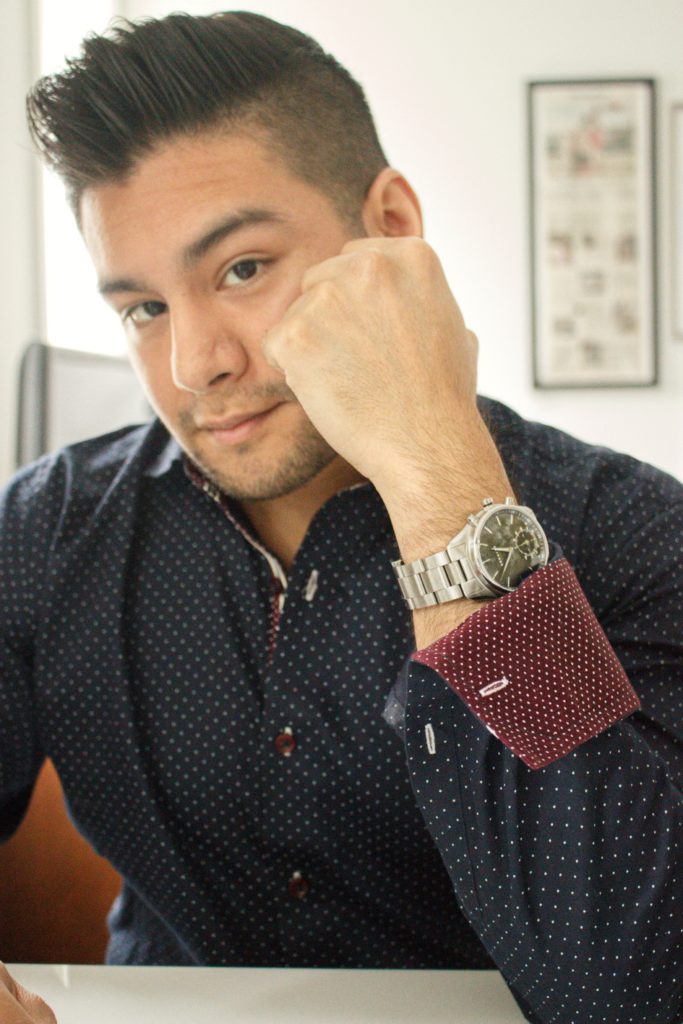 Since summer is right around the corner, I plan on rocking this Indian cotton blend shirt with the sleeves rolled up and paired with a great pair of white pants. As for accessories, there's so many options, especially with a pin-dot shirt. You can definitely pair the shirt with either a brown, gold, or gray belt and top it off with brown shoes. Alternatively, you can pair it with a gray belt, and black shoes or even vice versa. Contrasting the belt with the shoes adds more depth to your look, and gives you more styling options.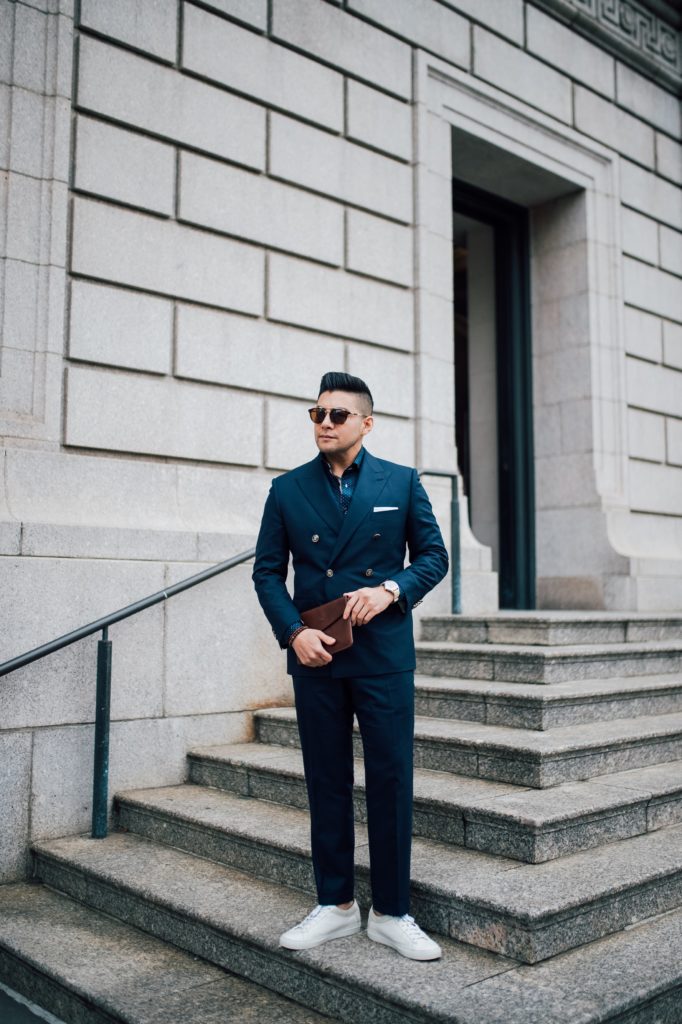 3. Dress Down The Shirt
The third look I want to share with you guys is making the shirt casual, but at the same time still polished and refined, after all, I am Dandy In The Bronx; there is no chill. So I paired the navy pindot shirt with a full on navy suit going for that monochromatic look that was huge on the runways last week in Men's New York Fashion Week. But the key here is the accessories and the styling of the shirt. Unlike the first suit look, I left the top two buttons opened for a more relaxed feel, and opted for white tennis sneakers, and sunglasses. I finished with a white pocket square, my signature watch, and small leather bag, ready for whatever happy hour throws my way.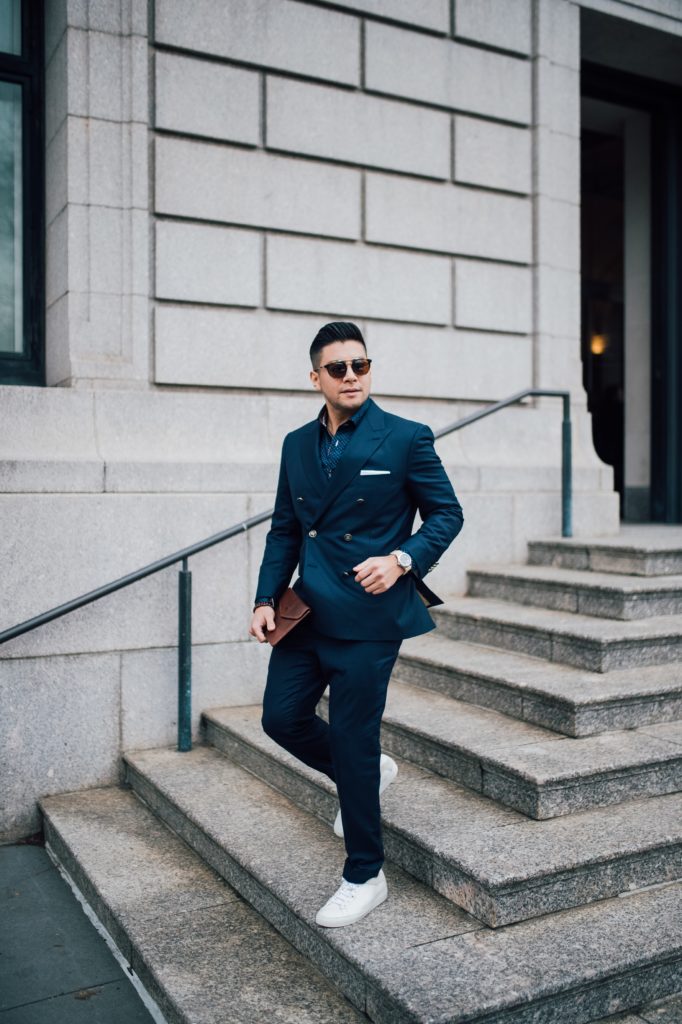 There's countless more ways you can wear the navy pindot top. You could do it with a nice pair of dark jeans, khaki colored chinos, or even grey shorts. The list goes on. The key to styling any piece is options, and making those options work for you. Whether your style is more laidback, dressed up, or in between, there's always different ways to wear a piece. You just have to think outside the box (or read my blog!). I definitely plan on keeping this shirt in heavy rotation in the next couple of months. Don't have a pindot shirt? Check out the one I wear from Vastros, and use the code 'DANDY20' for 20% off your order!
Which way do you plan on wearing the pindot shirt? Let me know in the comments below!
–
Thanks for reading, y'all stay dandy.  😎 Don't forget to follow me on Instagram!
-Diego
(Some of these links contain affiliate links, so that means if you click and buy something, I get a cut. It helps keep the site going! Full Disclosure)