When you get your first suit, make sure it's a three piece. Why? You'll have SO many combos.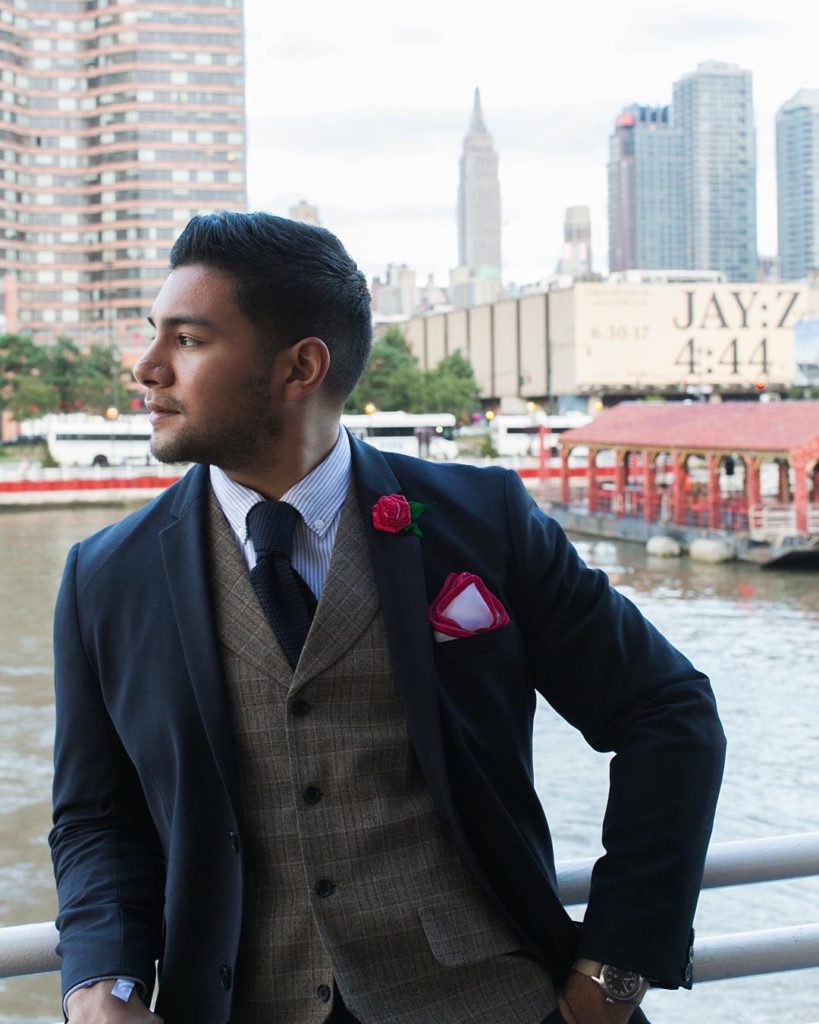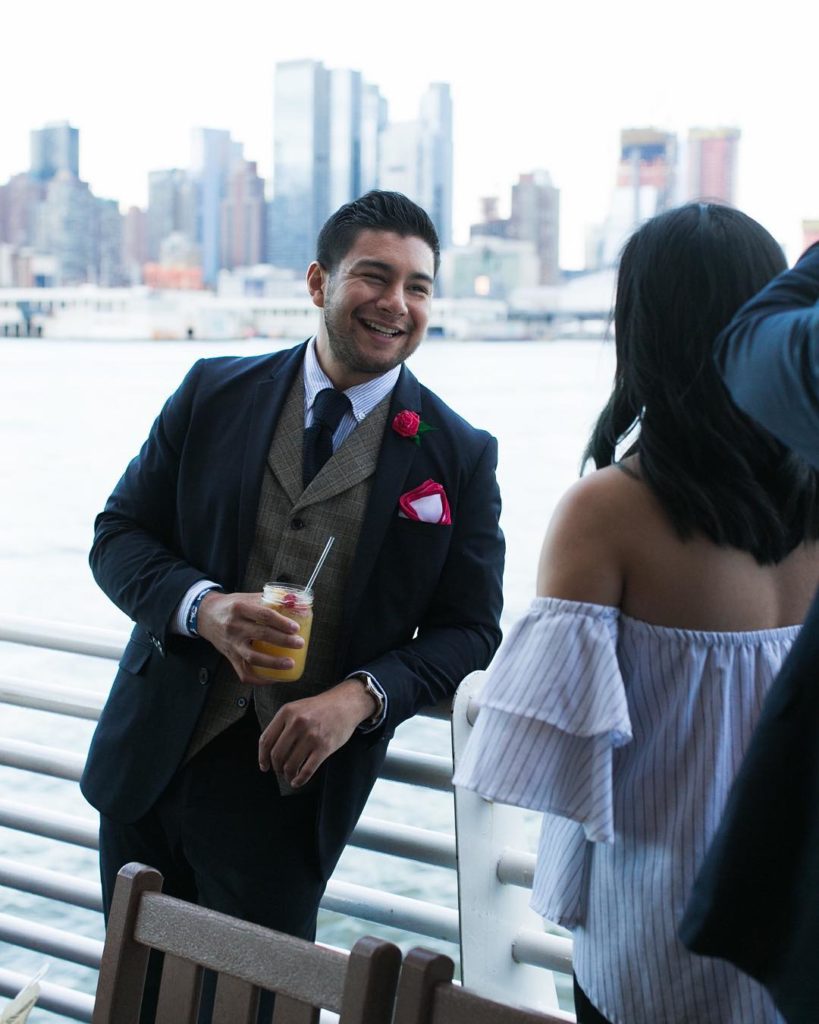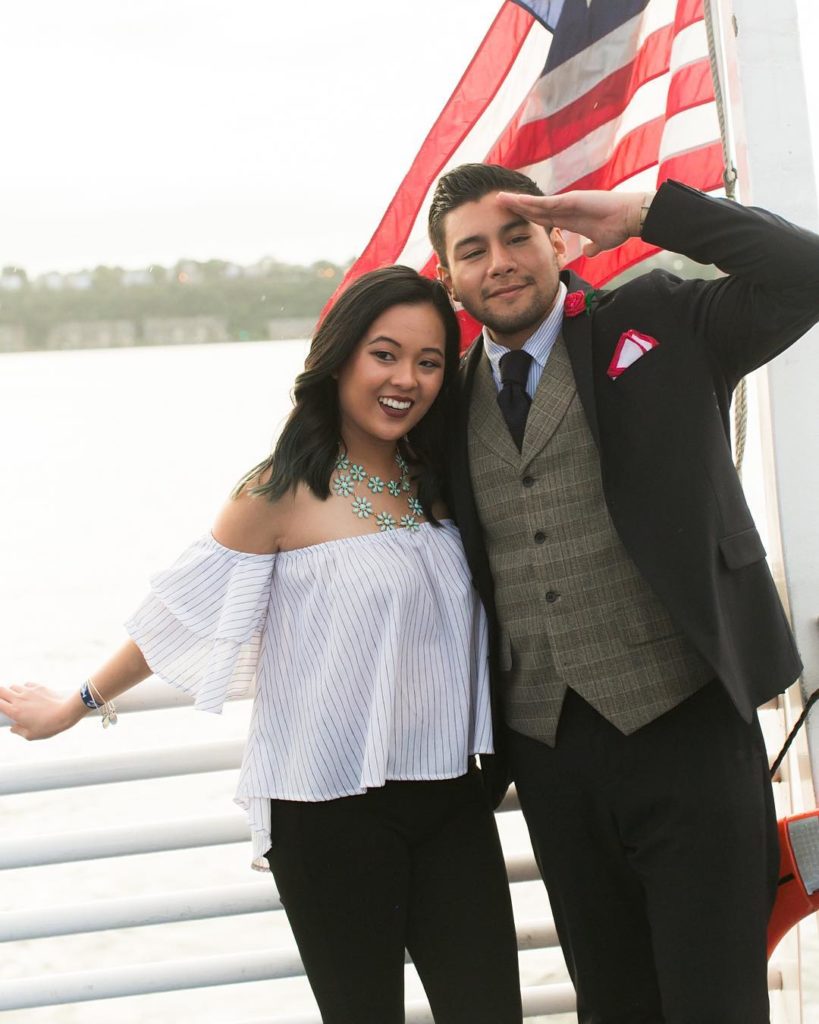 So while this post was meant to talk about my awesome night at North River Lobster Co., NYC's only floating lobster shack, I also wanted to talk about the three piece suit. It came up last night at a Bronx event, where I talked about what should your first suit be. I immediately thought about a three piece suit. Why? You can break it up in so many different ways. For example, how I wore it for lobster dinner! I'm wearing a vest and a navy suit and made a brand new outfit. I could wear a suit that's the same color as the vest and then throw in the navy vest and it's a new outfit. Maybe I want to be ultra causal and wear just the vest and jeans with a white tee? New outfit thanks to a three piece suit. Maybe just wear the pants and another blazer? Boom.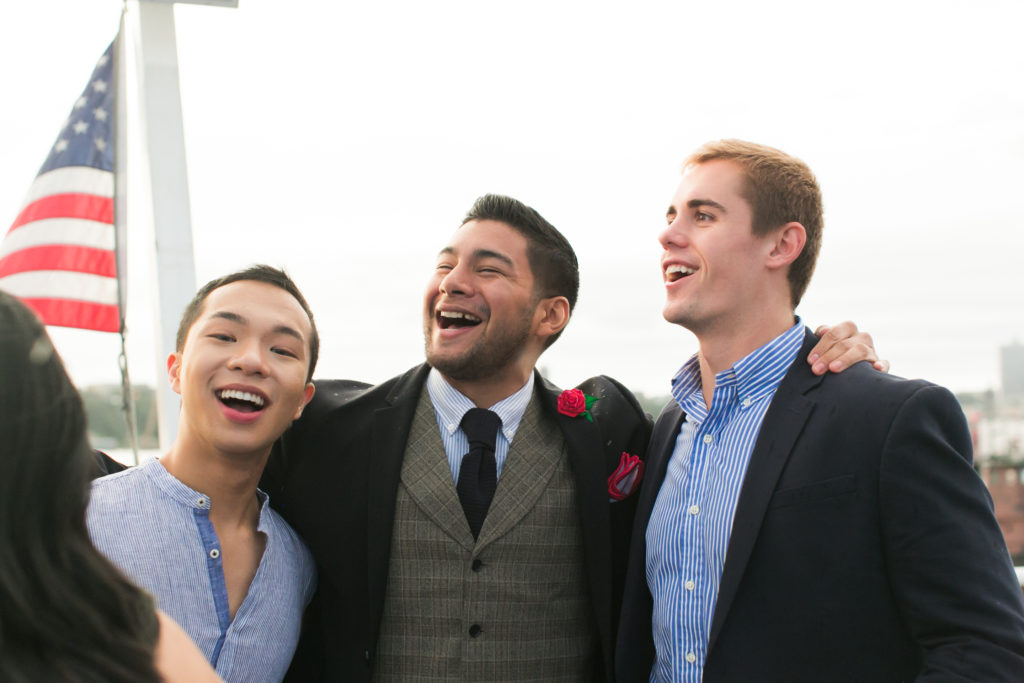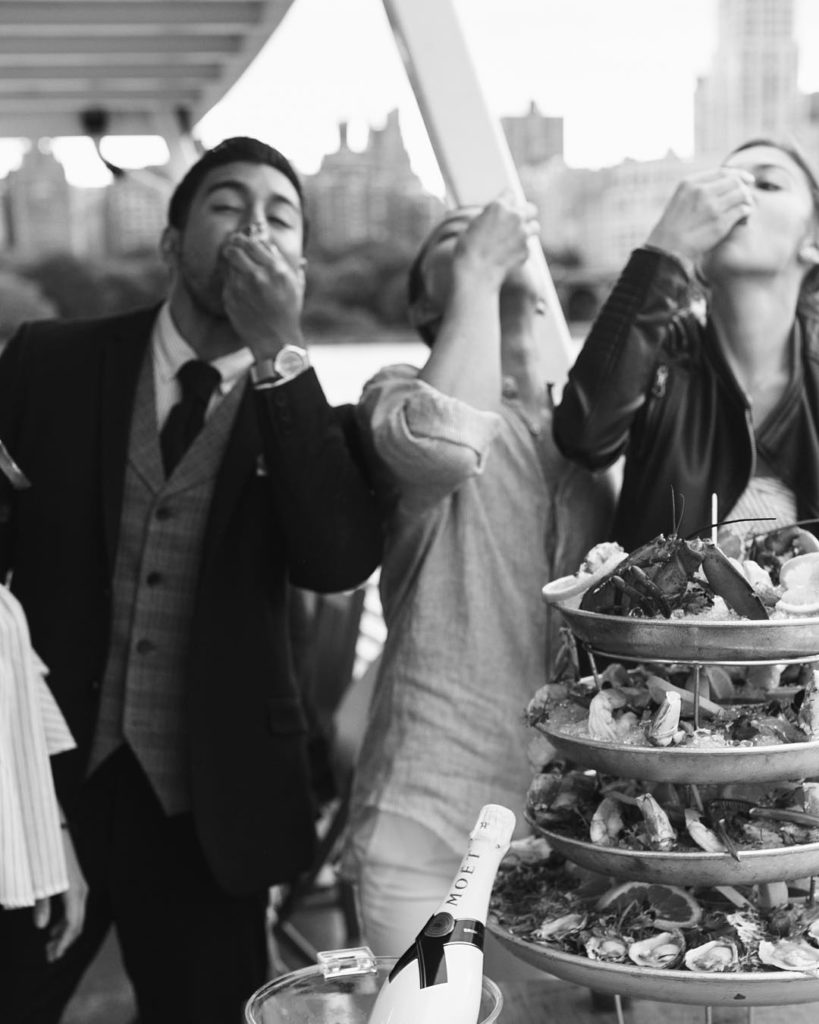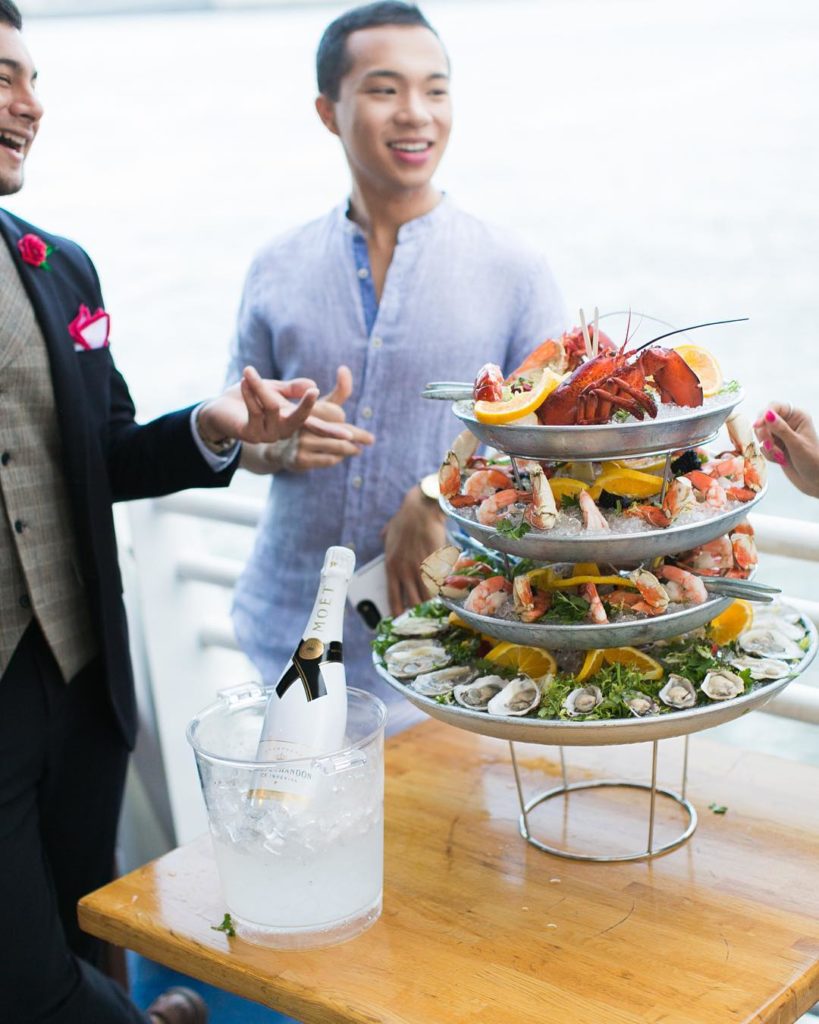 So back to North River Lobster Co., thanks to Alea Lovely for the lovely captures of the night's events. North River Lobster Company is the largest floating lobster shack in NYC at Pier 81 on the Hudson River. They offer fresh seafood, light fare, mason jar cocktails, buckets of beer, rose for days, and a raw bar. And yes, I ate 473933 oysters. Would be great for a date night or for a group a friends to just kick back and relax. Thank you so much for having us!
Frank and Oak suit | Hanayome vest | Goodthreads shirt | Manna E tie | Sebastian Cruz Couture pocket square | Timex watch | KK & Jay shirt garters sockless
–
Thanks for reading, y'all stay dandy. 😎 Don't forget to follow me on Instagram!
-Diego
(Some of these links contain affiliate links, so that means if you click and buy something, I get a cut. It helps keep the site going! Full Disclosure)