If you have't heard, NYC has a new MLS team that goes by New York City Football Club. They currently play in Yankee Stadium, thus The Bronx! I haven't been excited by a MLS team in a long time, so I figured, how can I show my support as Dandy In The Bronx?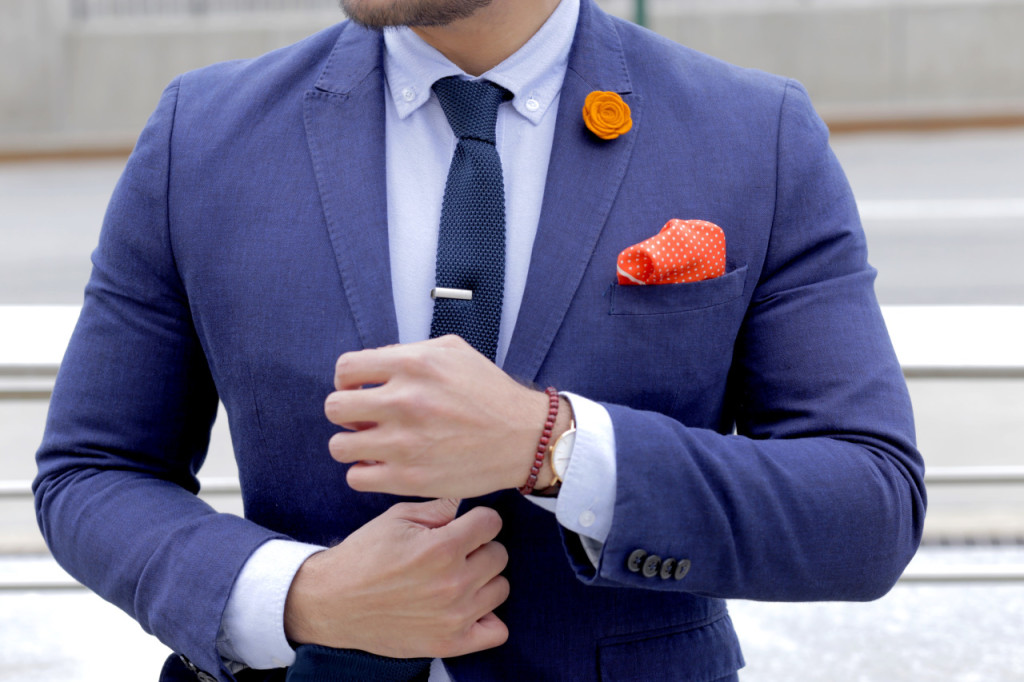 new york city football club
NYCFC's colors are navy blue, sky blue and orange. Perfect, because all those colors work together. I started with a sky blue shirt, a good rule of thumb is to start with lighter colors first, then put darker colors on top. Then took a navy linen blazer and a navy knitted tie to complement to sky blue. The fun part was adding the orange. Orange are blue are complementary colors. When selecting a pocket square or lapel pin, the key is to complement, not match.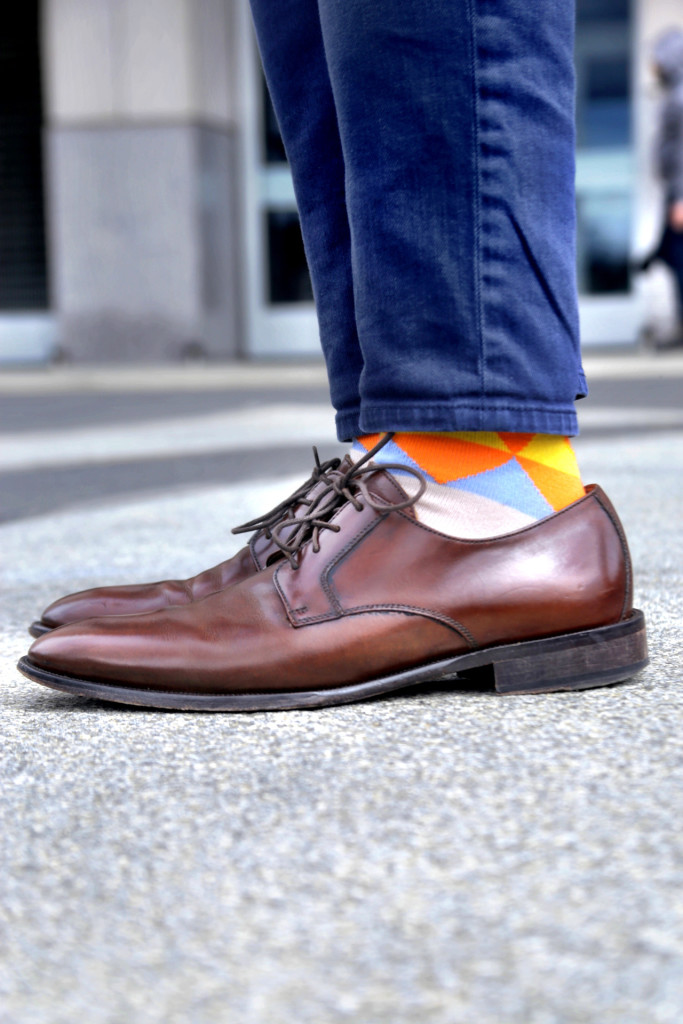 Fit matters
Let's not forget the bottom half! Every detail matters. I am wearing navy jeans in this one, not very dandy, but goes with the color scheme and they fit like tailored pants. Fit matters! Brown shoes are always a safe bet when wearing blue. For socks, we come come back to complementing. Socks should bring the whole outfit together. In this case, the orange and the navy blue. With the hints of brown on the socks, it goes with my shoes, watch, and bracelet. Yellow for flair. I hope to see you at the next NYCFC game or at the local bar. You'll find me in my blazer. Welcome to the Club.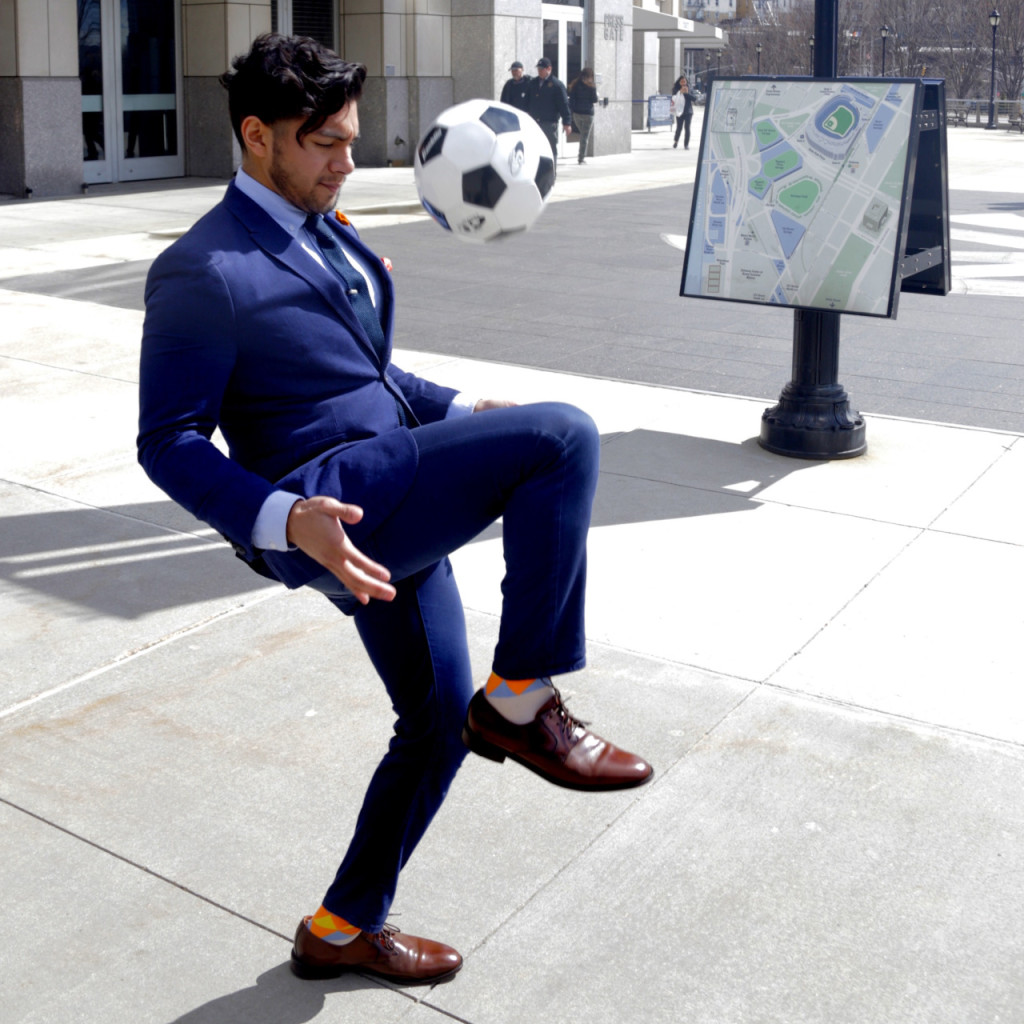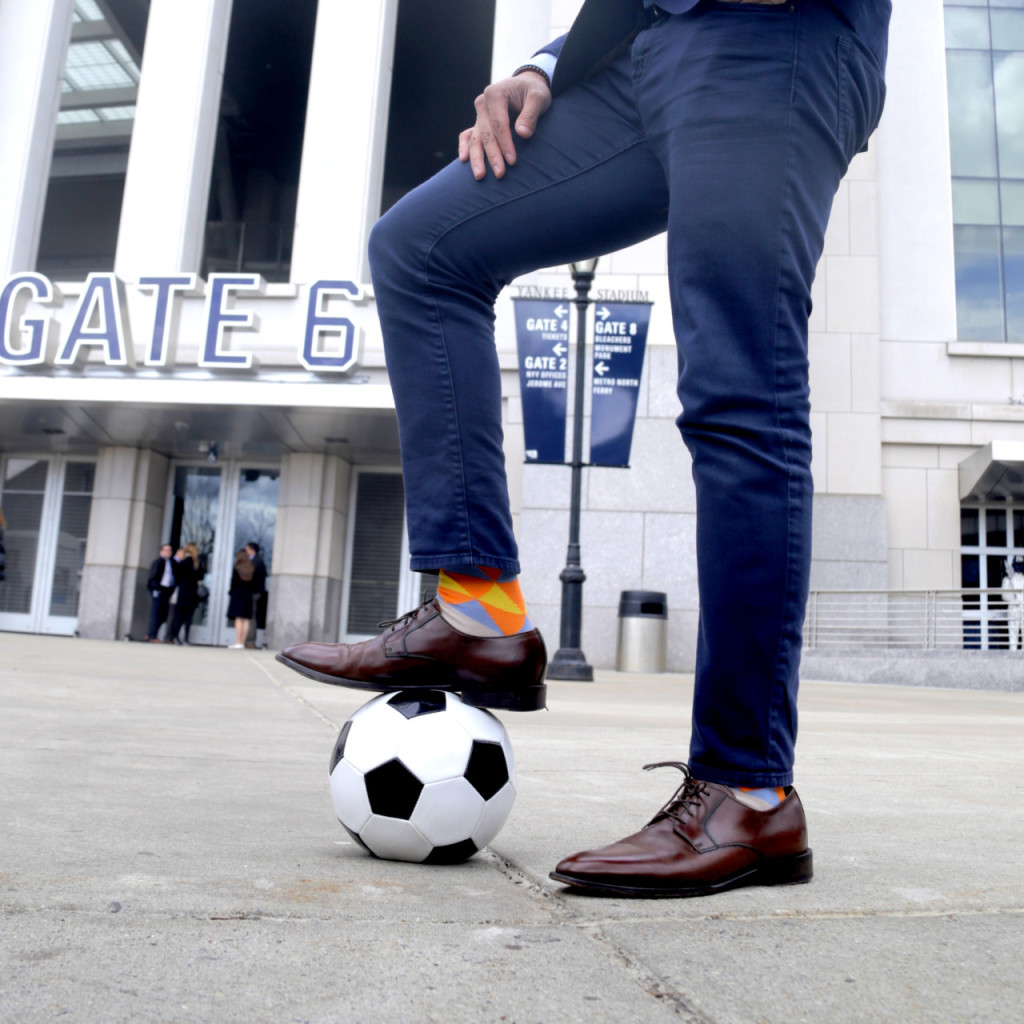 Photography by Alejandro Lopez
I'll post more pictures of this shoot this week! Stay tuned. If you liked my take on NYCFC, check out my American Football look!
SHOP THE LOOK
Ties.com tie and tie bar | Banana Republic pocket square (similar) | Sprezzabox bracelet | Hello Ollie lapel (similar) | H&M blazer (similar) | Frank and Oak shirt | Bostonian shoes | Dove in Grey Haze socks (similar) | Daniel Wellington watch | KK & Jay shirt garters
What do you think of the look? Leave me a comment!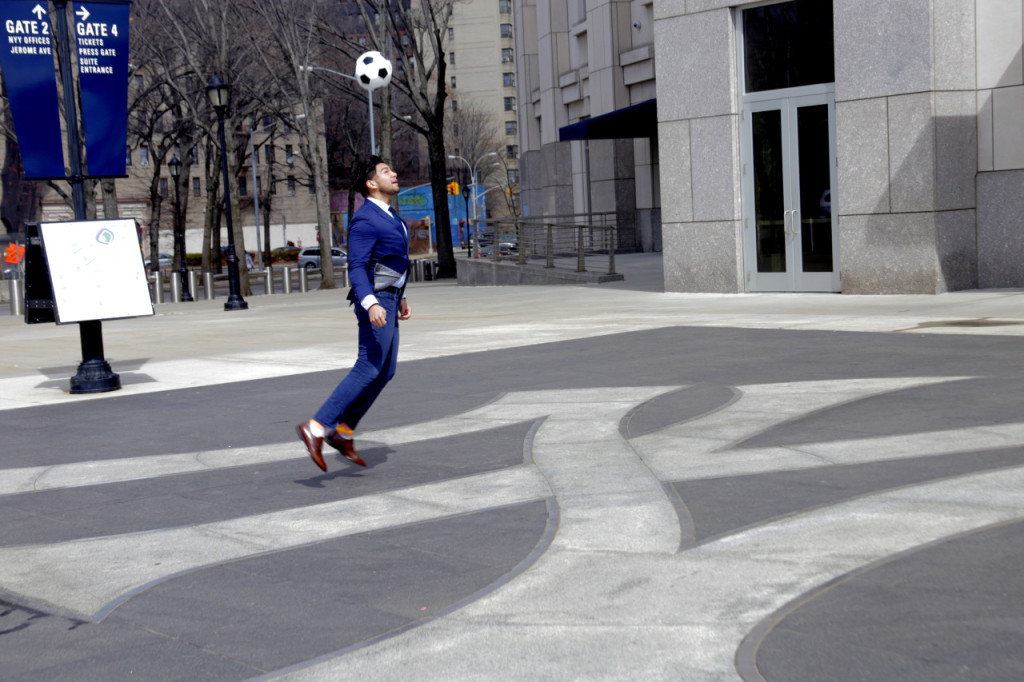 –
Thanks for reading, y'all stay dandy. 😎 Don't forget to follow me on Instagram!
-Diego
(Some of these links contain affiliate links, so that means if you click and buy something, I get a cut. It helps keep the site going! Full Disclosure)