How to be a hero and a villain.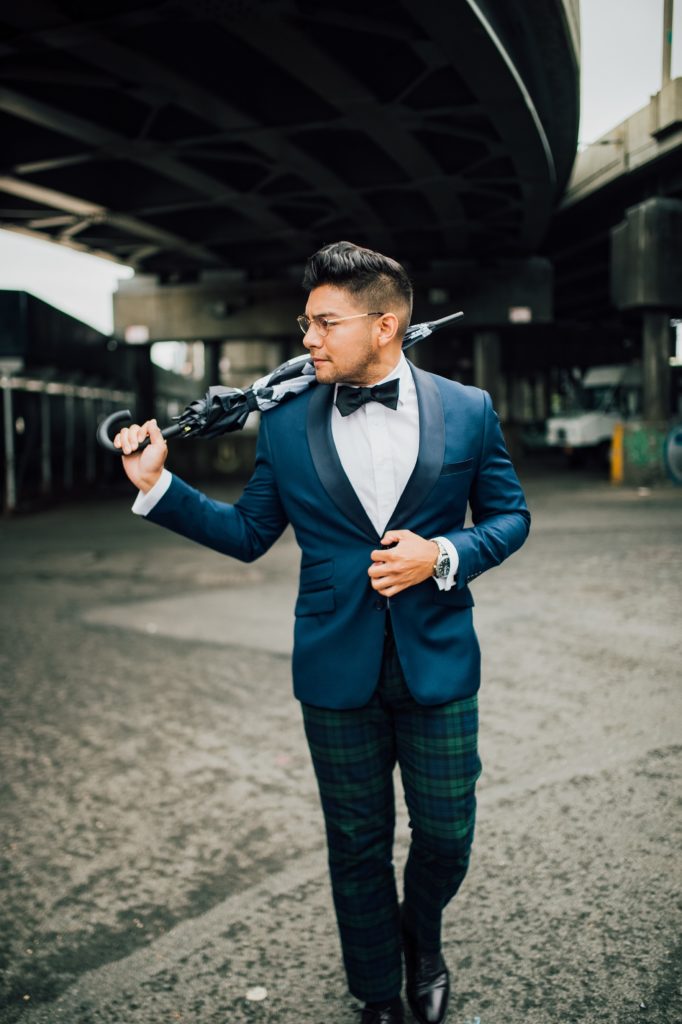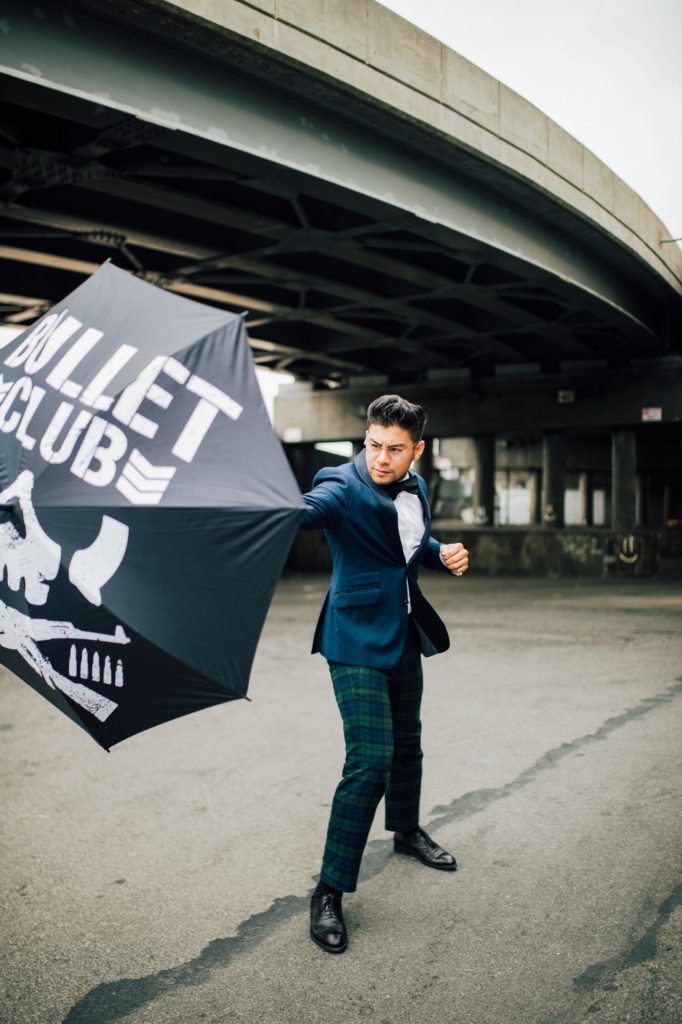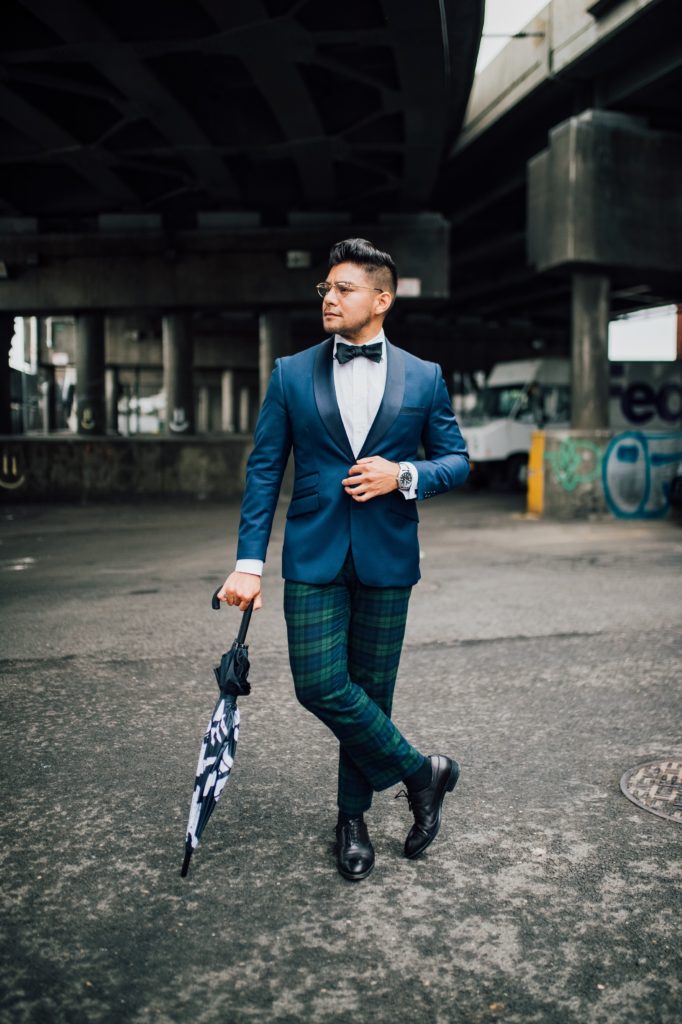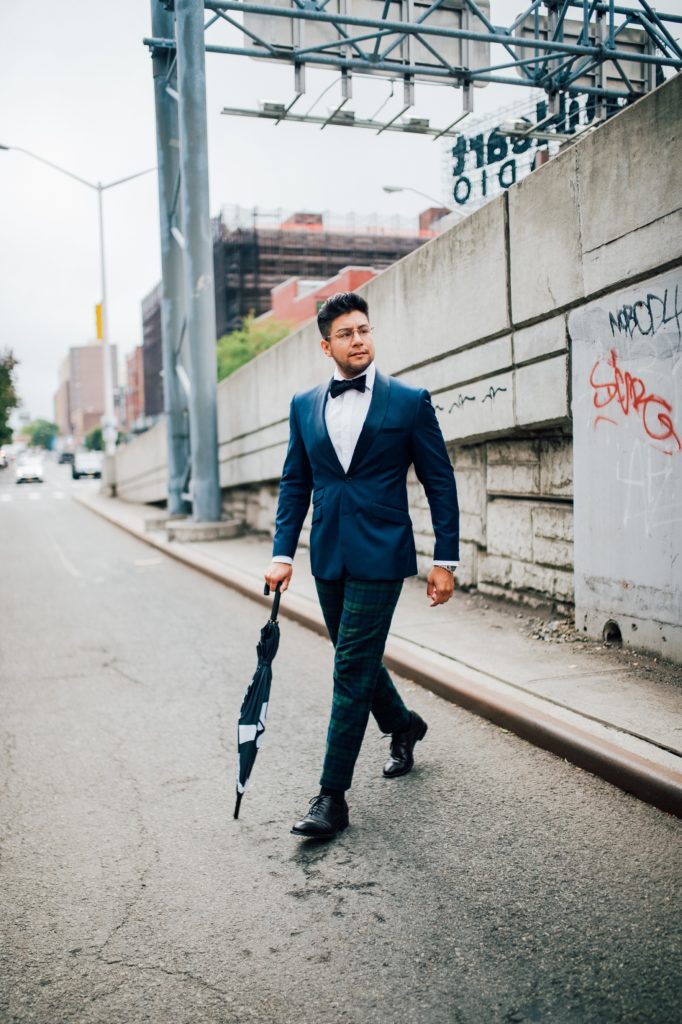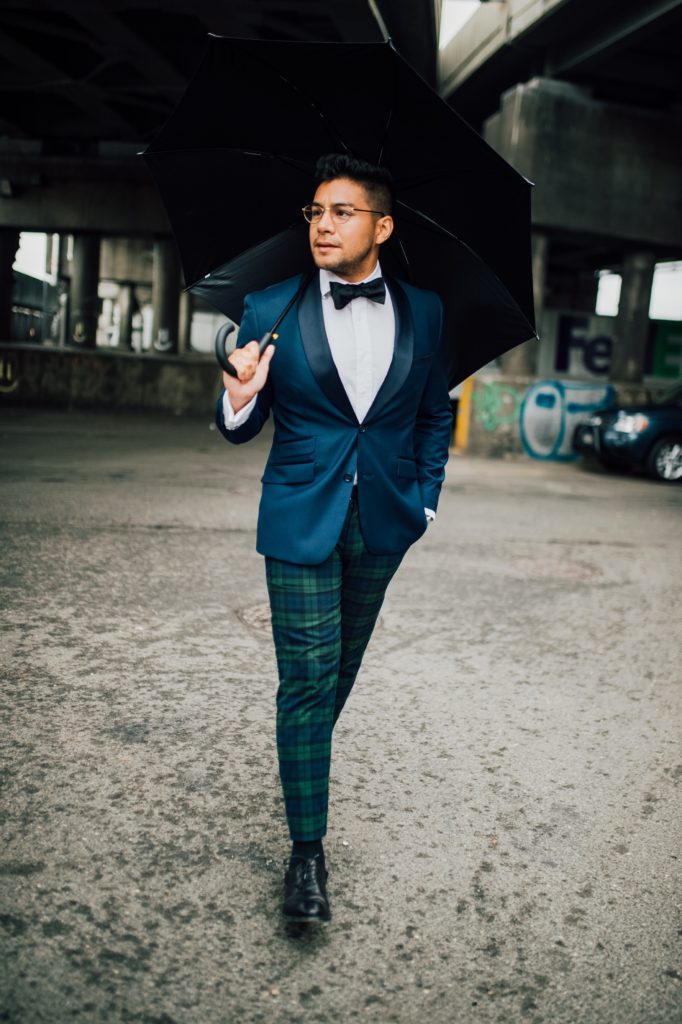 Photography by @laurelcreative
Inspired by Kingsman and The Villain, Martin Scurll. NYCC might be over, but that doesn't mean I can't still dress as my fandoms. New blog post about New York Comic Con and this look!
The looks from the first Kingsman movie still inspire me today, and the umbrella weapon was so cool. So when I got my Bullet Club umbrella, I knew I had to mix the two.
SHOP THE LOOK
Bullet Club umbrella | Vogue eyewear | Tux jacket | Bonobos pants | Socks | Ties.com bowtie | Timberland watch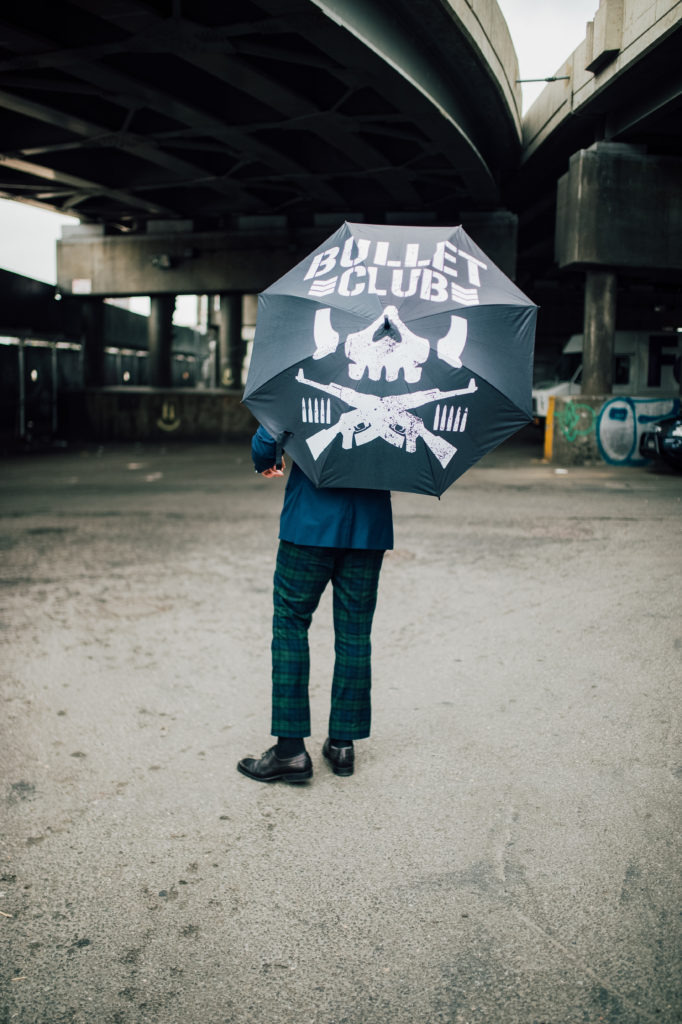 –
Thanks for reading, y'all stay dandy. 😎 Don't forget to follow me on Instagram!
-Diego
(Some of these links contain affiliate links, so that means if you click and buy something, I get a cut. It helps keep the site going! Full Disclosure)