I'm usually in front of the camera. However, I also love to help create with my friends. In CREATING CONTENT, I'm sharing my experience as I get behind the lens and try my hand in photography! Today we have Jason Devereaux of KK & Jay Supply Co.
It's my menswear secret weapon
KK and Jay was one of the first brands I reached out to when I started Dandy In The Bronx. I was looking for brands to create content for and I loved the idea of shirttail garters. What are shirttail garters you ask? It's my menswear secret weapon. Also used by the military, these garters keep your shirt tucked into your pants. It's works by attaching an elastic band from your socks to the bottom of your shirt. Jason is wearing them in these pictures. Grabbing that jar from the high shelf? Don't worry, your shirt is staying put. Didn't iron your shirt? These will help by pulling your shirt down. I wear my KK and Jay shirttail garters 90% of the time and feel naked when I'm not wearing them.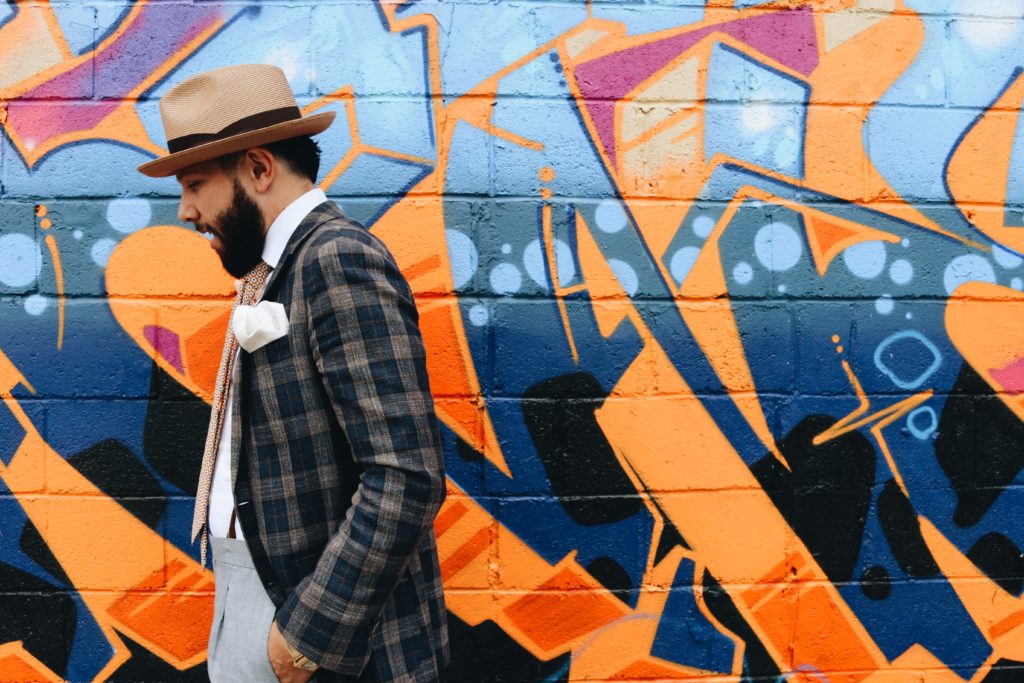 INTERVIEW WITH JASON DEVEREAUX
Diego: So why shirt garters? Why was that a thing?

Jason: I worked at Thomas Pink and I had always kinda known that something like this existed, but never really searched it out. So a customer comes in one day and he's like, "Hey, do you guys sell like some sort of shirt stays that connect the bottom of my shirt to my socks?" And I said, "I know something like that exists, but we don't carry it. Try maybe like, a Men's Wearhouse or something like that." And ah, low and behold, the guy comes back, like, maybe two, three hours later, and he's like, "Hey man, thank you so much. Men's Wearhouse actually had something like that. They were buy one, get one free." And he gave me pair.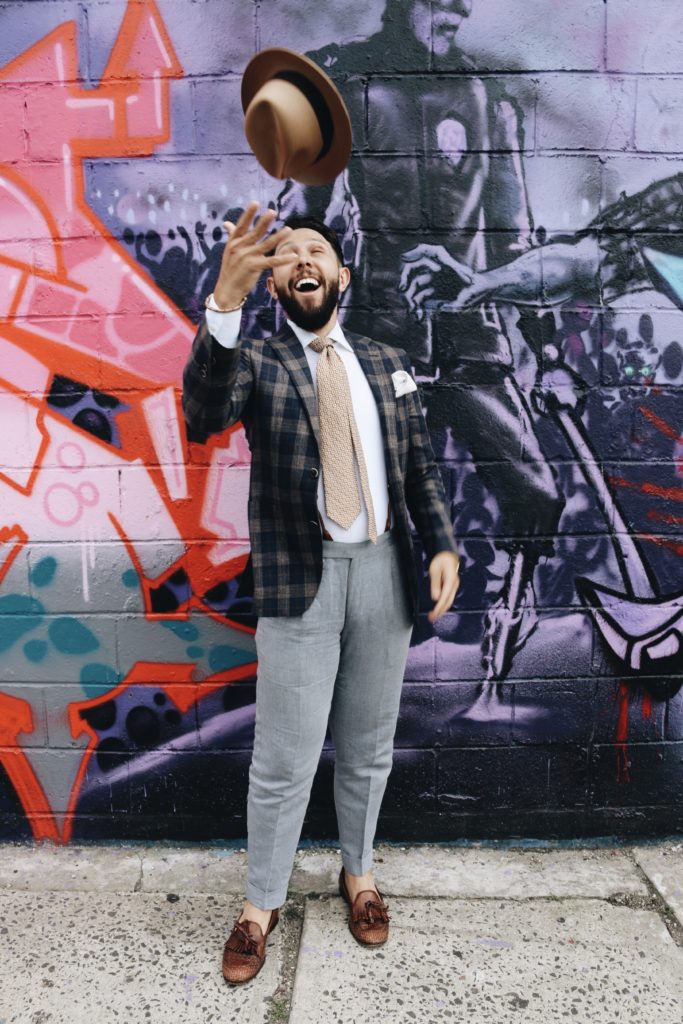 Hahah, thanks special deals!
Mohammad, my business partner, went and got the last pair that Men's Wearhouse. We learned they were actually gonna stop carrying them. Mohammad knew that I had a background in menswear and production. So he's like, "Man, we gotta make these. We gotta make these. No one knows about them. No one knows about 'em. We gotta make these." And at first you know, I really wasn't interested in starting anymore businesses. Or at least fashion business. My daughter was still young. I was trying to get more into store construction, things like that.
You almost quit?
He just kept bothering me until I kinda decided that, okay, you know, I'll give it a try. I'll see what sourcing I can find and then we'll take it from there. All along I was like, "You know, we gotta make it different. We gotta bring some sort of – something different, because obviously the product already exists."
How did you differentiate?
After looking at a pair of suspenders, we wanted to make it more of an upscale item. Like a pair of suspenders. We added leather to it, which not only added a big aesthetic boost to the product, but it actually made it function better, because the original product just has a ring that holds the three pieces of elastic together. When you wear it, the ring starts twisting and turning and jabbing into your leg. It's not stable of a product and can be very uncomfortable as well. So by adding the leather, we improved the function and the form of the product. Same thing with the colored elastics. We found really cool colored elastics that you know, sort of played on the same thing as like the sock trend. People wearing different colored socks.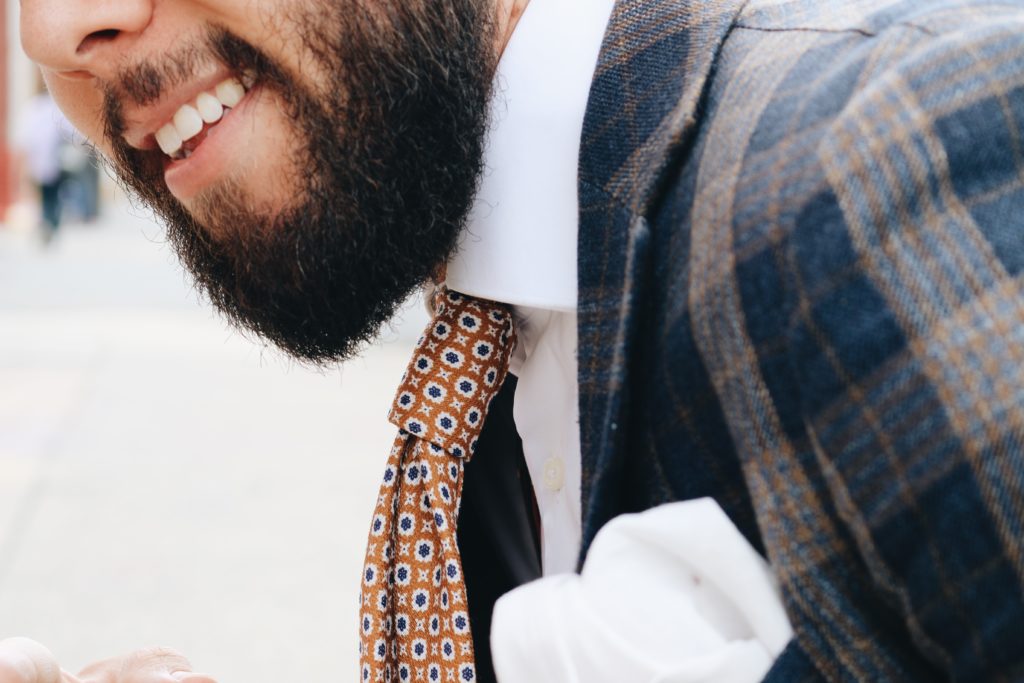 So how long have you been living in the Bronx?
I've been in the Bronx for about five years. But I grew up in Yonkers, which is basically right next door. My mother taught in the Bronx for 41 years. I went to nursery school in the Bronx. I was born in the Bronx. So you know, the Bronx has always been sort of like a neighboring hood of mine.
Uptown all your life?
Yeah, yeah. Uptown. My store was on Dyckman Street. I'm as uptown as it gets.
What's it mean to be from Uptown to you?
There is an intrinsic swagger you get from being from here, and uptown being really the last of the true neighborhoods of New York. Manhattan kinda been homogenized for a really long time now. Brooklyn is super-duper gentrified now. Uptown, the Bronx, is really the last bit of real New York that's left. Uptown's old school street style has influenced me and my store.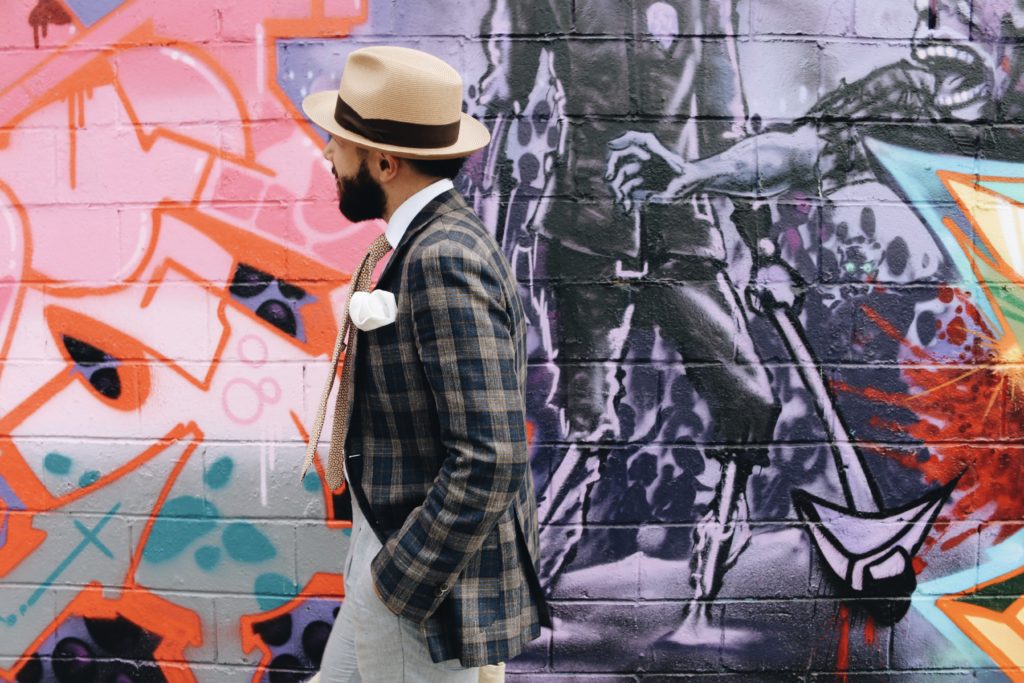 Where do you shop? How would I start dressing like you?
I actually don't shop at any stores. I'm strictly vintage. My store originally was called Nostalgia. We made our own clothing and we sold vintage clothing. I'll shop for basics, but for the most part, I wear vintage. Made in USA and made in England, just quality craftsmanship pieces.
Give me some of your thrifting tips!
I thrift on another level. I used to sell it, so I would take day trips to like Pennsylvania and hit up maybe like ten, fifteen Goodwills and Salvation Armys in a day, and come back with bags and bags of clothing. I frequent eBay but it's not as good as Goodwill, where you can get an amazing thing for like a dollar. I like the thrill of the hunt, man!
Where do you get inspiration from?
Old TV, things of the past, I like to look back to the past. Apparel Arts Magazine, which is like the precursor to GQ, has always been a little bit of an inspiration to me.
Thank you so much Jason for your time. Keep being a Dandy In The Bronx!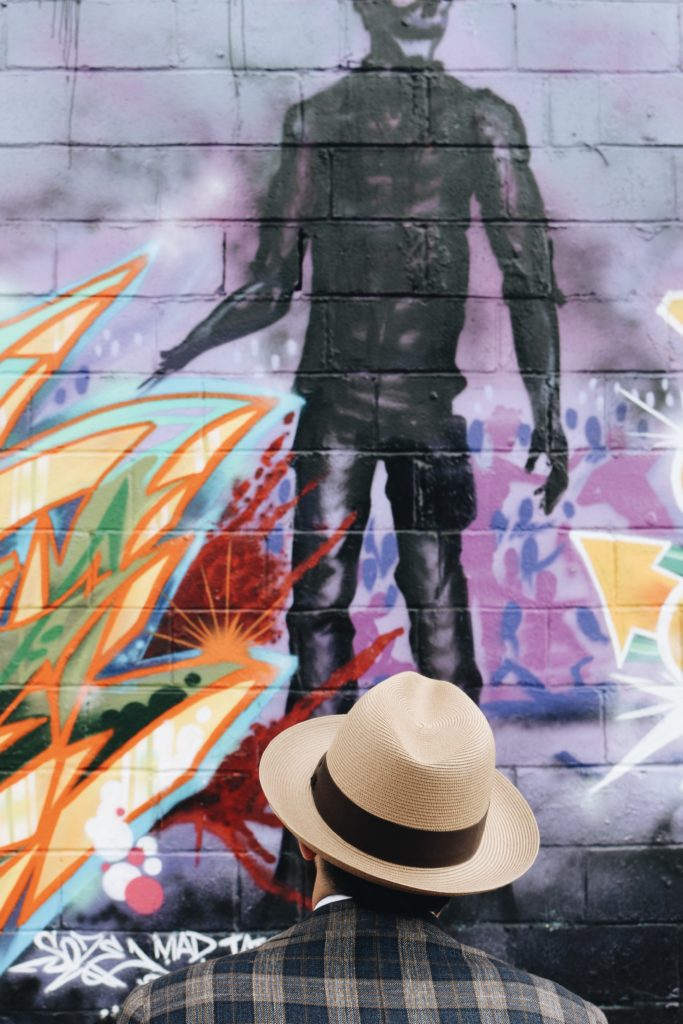 –
You can stay tucked in like me with shirttail garters by KK & Jay. Find them here.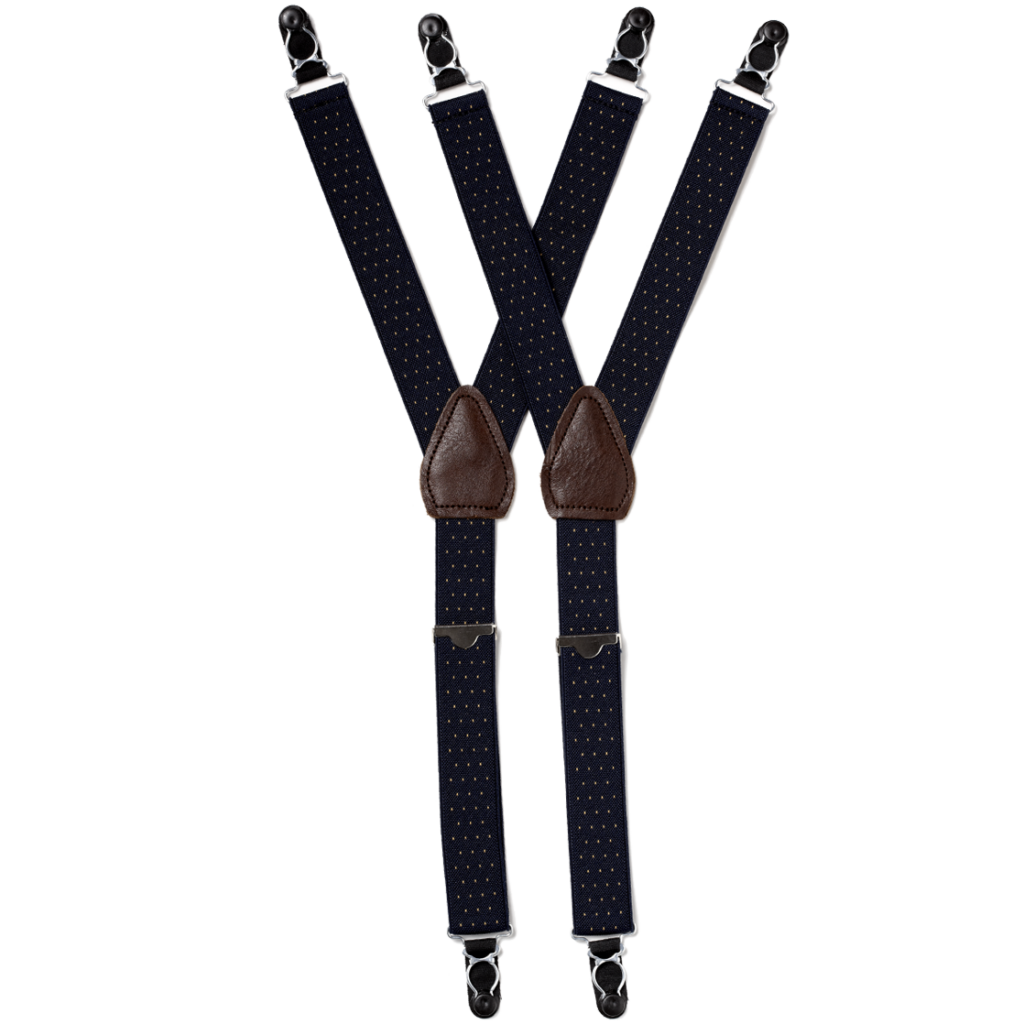 –
Thanks for reading, and follow me on Twitter: @DandyInTheBronx 😎
-Diego
(Some of these links contain affiliate links, so that means if you click and buy something, I get a cut. It helps keep the site going! Full Disclosure)