Quién quiere una chaqueta de jean así? Mirar la artesanía. / Who wants a jean jacket like that? Such craftsmanship. Building on the partnership that began with barrel aged jeans in 2014, Bulleit and NOBLE are again joining forces to bring whiskey lovers NOBLE jean jackets aged in Bulleit barrels. This teaser video shares more details about the collaboration.
A back up blazer perhaps?
A great jean jacket has many uses. Definitely for casual use but can bring a great contrast with a suit. Here I mixed with a vest, shirt with french cuffs, tie, slacks, and to solidify the casualness, sneakers. A back up blazer perhaps? Bulleit Noble Denim jacket is an awesome jacket with an awesome story that I'm glad I can add to my arsenal.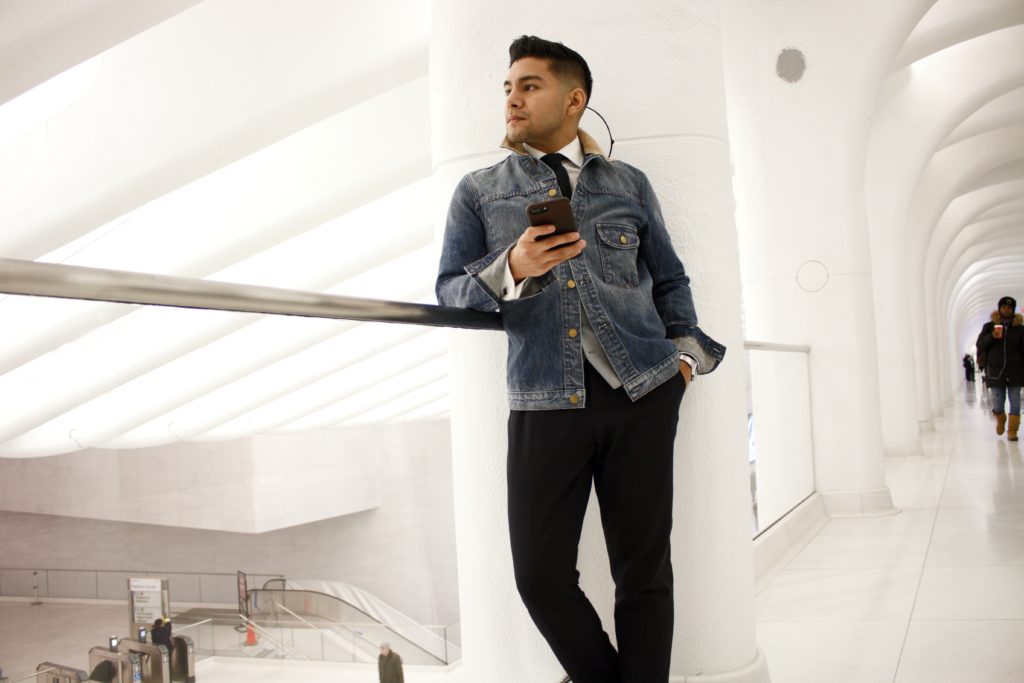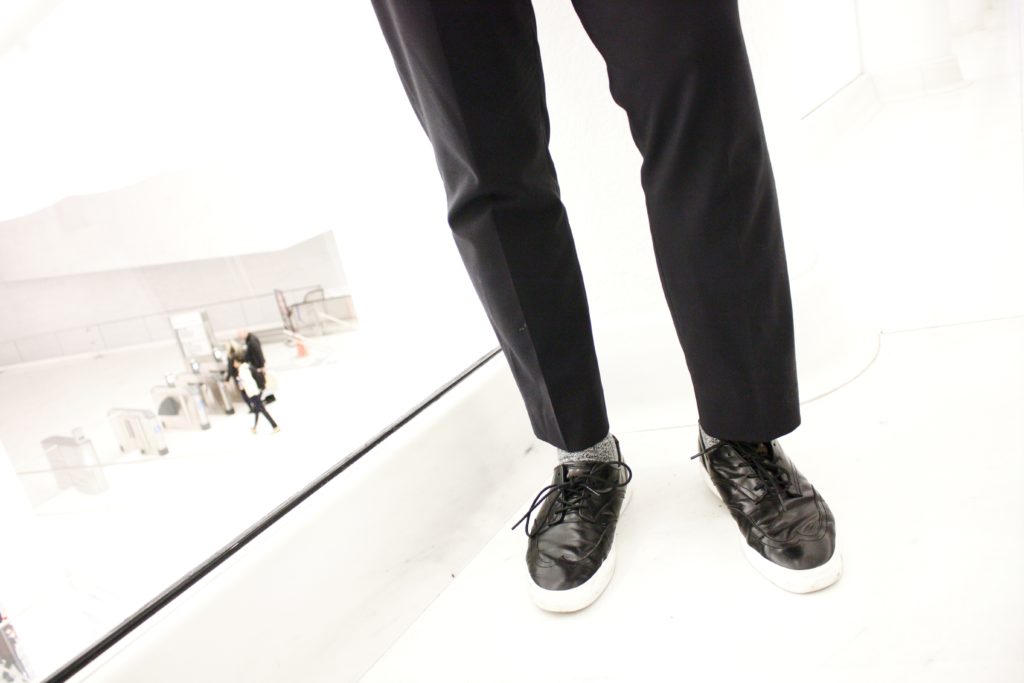 SHOP THE LOOK
Noble Denim jacket | Macys french cuff shirts | SprezzaBox tie | UNNOWN sneakers | Frank + Oak pants | Macys vest | Timex watch | NOMAD iPhone case
–
Thanks for reading, and follow me on Twitter: @DandyInTheBronx 😎
-Diego
(Some of these links contain affiliate links, so that means if you click and buy something, I get a cut. It helps keep the site going! Full Disclosure)