And now for something completely different. I was invited to preview the latest collections inspired by Beauty and the Beast featuring items from Judith Leiber, Kohl's, Macy's, MINKPINK, Stephen Dweck, Stance, Supra and more. There is something for everyone is today's post! So here are 6 favorite pieces from Beauty and The Beast collection preview.
6. Danielle Nicole Disney's Beauty and the Beast Miss Potts Bag and Book Clutch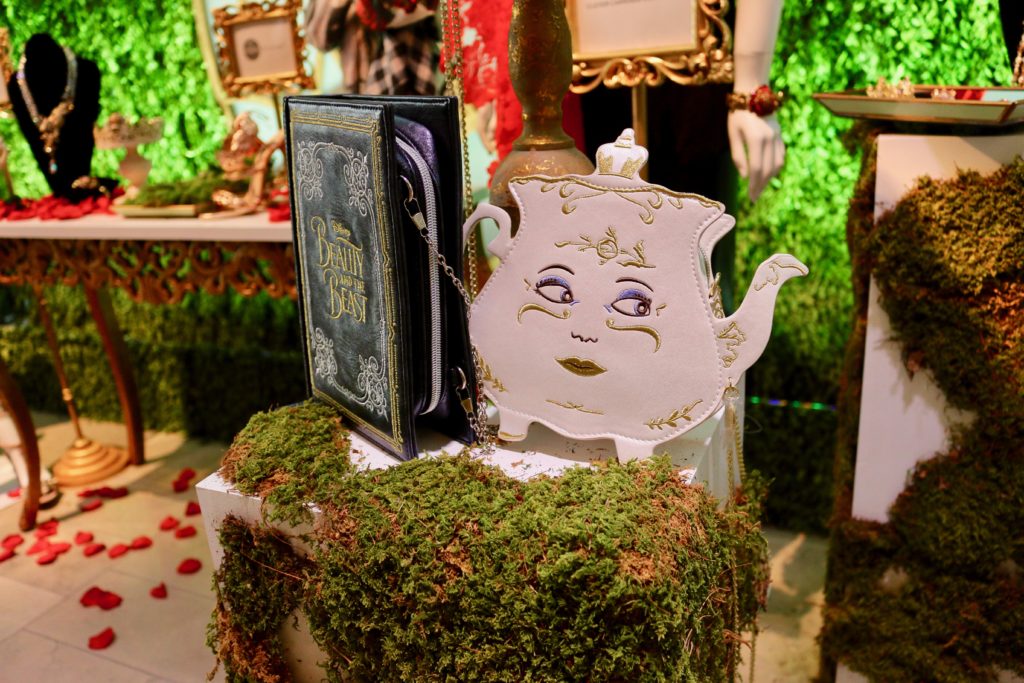 I love to see what designers come up with when collaborating with other properties. Most of the time they come out with pretty kitschy products but I was surprised to see what came out of the Beauty and The Beast collection. These bags from Danielle Nicole a great example of this. While these bags in context look like something clearly made for this collection, outside they can fit in as inspired statement pieces. Fan of those oversize iPhone cases? I think this next best step.
Buy Danielle Nicole Miss Potts Bag
Buy Danielle Nicole Book Clutch
5. Cufflinks.com BEAUTY AND THE BEAST floral ties and STANCE Socks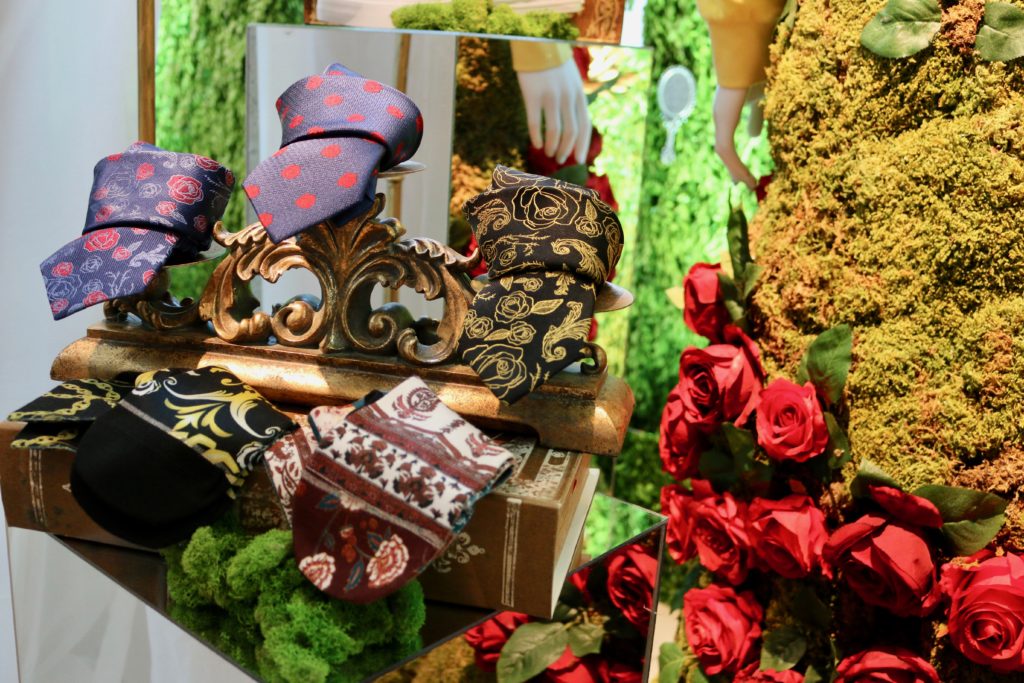 Menswear inspired items were not ignored for this collection and Disney recruited Cufflinks.com for this task. Beauty and The Beast's The Enchanted Rose makes it's presence known in many of the pieces in this collection. Here you have some amazing floral patterns that you can definitely rock with a suit. Of the three ties, the first two are my favorite and they are subtle yet you can wear your Disney love with pride. I couldn't find the first tie online but the other two are available below.
Buy Beauty and The Beast Cufflinks.com Blue And Red Rose Men's Tie

Buy Beauty and The Beast Cufflinks.com Blue And Red Rose Men's Tie

Don't forget the socks! STANCE also made some amazing patterned socks.
Buy STANCE Beauty and The Beast Socks
4. MINKPINK BEAUTY AND THE BEAST DENIM JACKET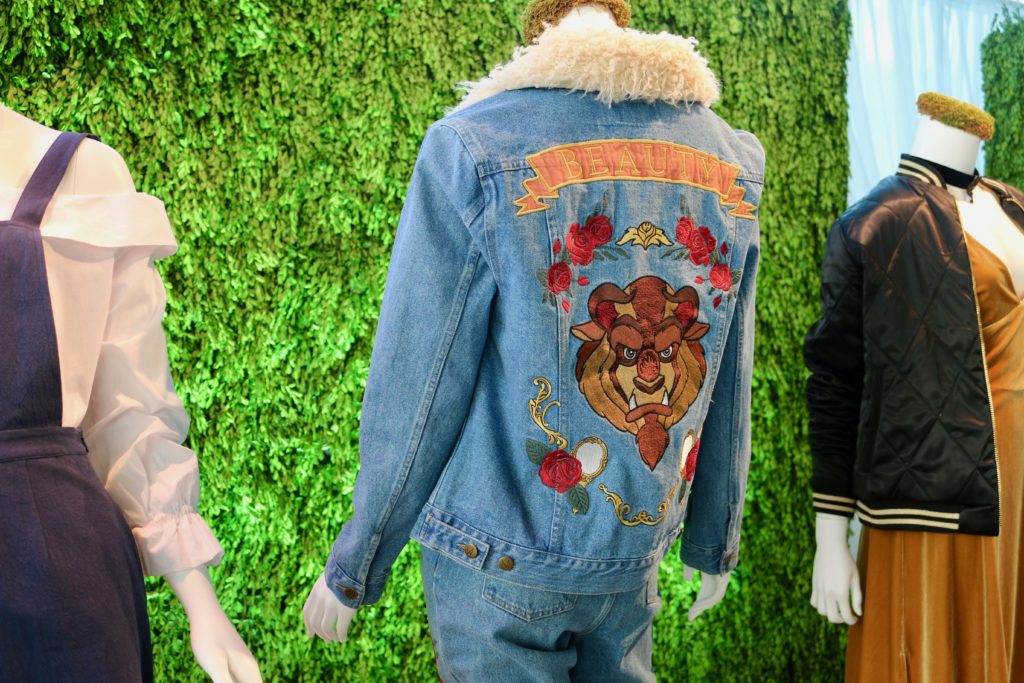 Now this is bad ass. Can you say that in a Disney post? Nonetheless, MINKPINK's denim jacket features the iconic 'Beauty & The Beast' Beast embroidered on the back and has a removable sherpa faux fur collar. The collar is my favorite part. Very Japanese. Wish there were larger sizes for these, would rock.
Buy MINKPINK Beauty and The Beast Denim Jacket
3. cufflinks.com BEAST SILHOUETTE CUFFLINKS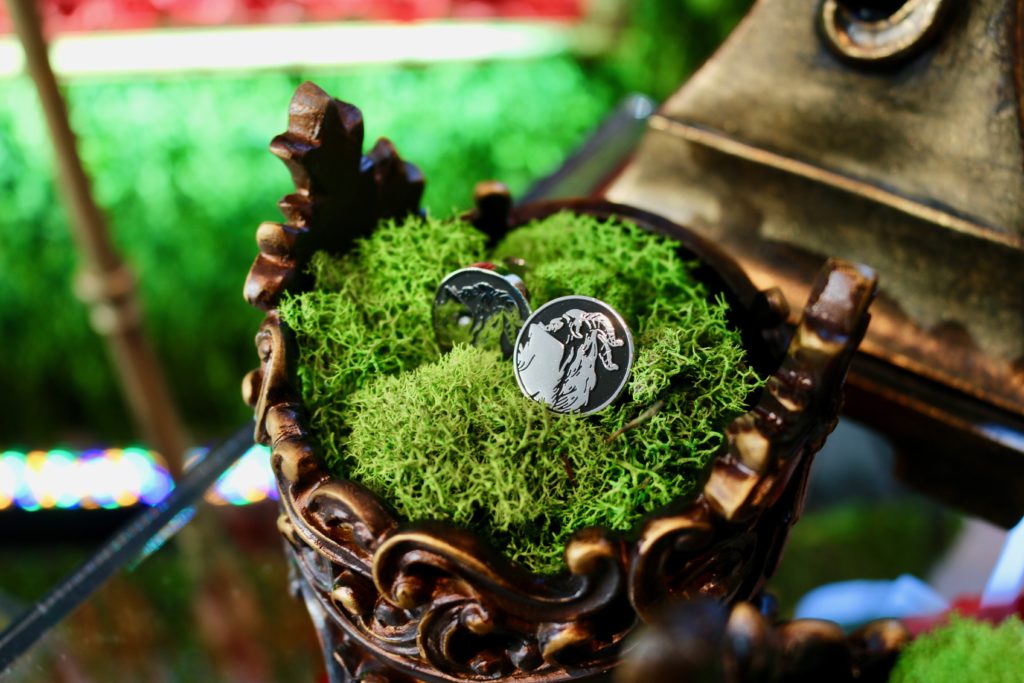 Actual cufflinks from Cufflinks.com! These feature the silhouette of the live action version of The Beast. Perhaps not so subtle, but usually cufflinks are used to show fandom, so this might be the perfect way to do it.
Buy Beast Silhouette Cufflinks
2.Beauty and the Beast Invicta watch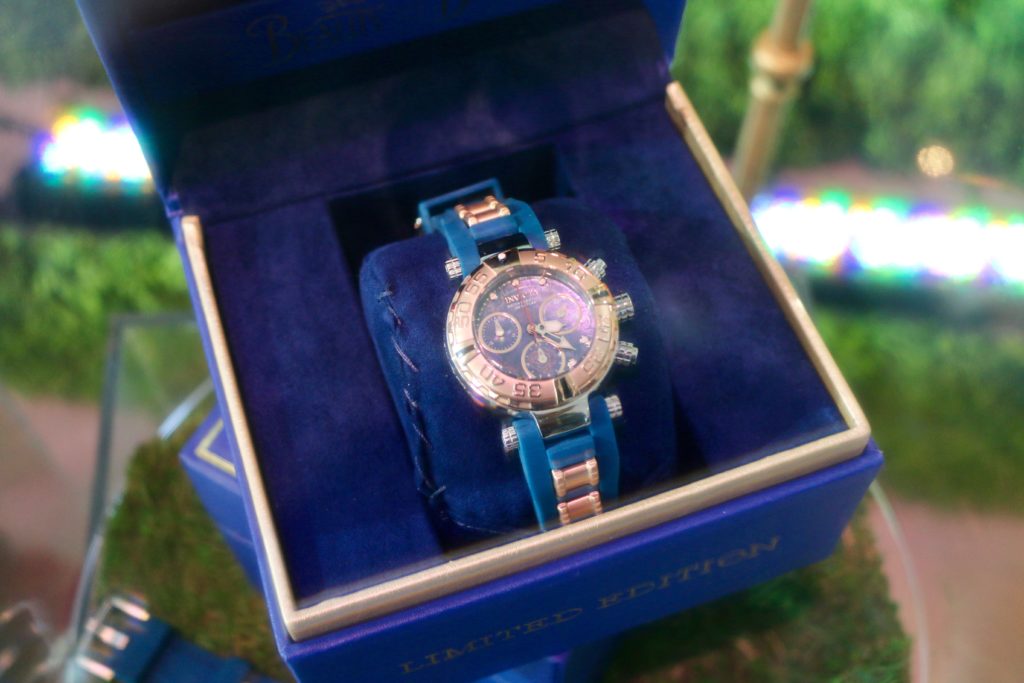 DGAF like Belle. Let everyone know what time. The gold case back features the iconic rose from the movie with the edition number. They have larger sizes available as well.
Buy Beauty and The Beast Invicta Watch
1. Macy's Disney Beauty and the Beast Cold‑Shoulder Dress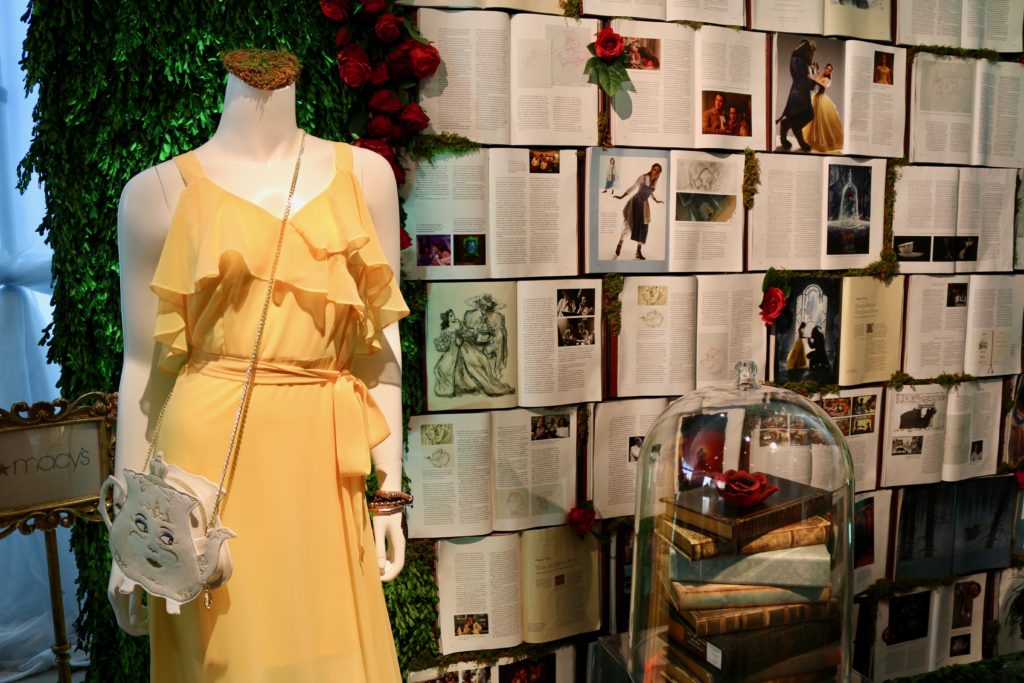 These are the pieces I'm the biggest fan of. Something that is inspired or made in collaboration with the brands involved but look like you could fit anywhere. Only people in the know would know where you got this dress. Not too obvious but unique in its own special way. You are repping your fandom to the world.
Buy Macy's Beauty and The Beast Inspired Outfits
Are you going to cop any of these pieces? What collaboration would you like to see? Let me know!
–
Thanks for reading. Don't forget to share with a friend! Follow me on Twitter: @DandyInTheBronx  and Instagram: @DandyInTheBronx
-Diego
(Some of these links contain affiliate links, so that means if you click and buy something, I get a cut. It helps keep the site going! Full Disclosure)