The Ice Dandy Cometh. Stopped by CryoEmpire for whole body cryotherapy. So what is cryotherapy and what does it do?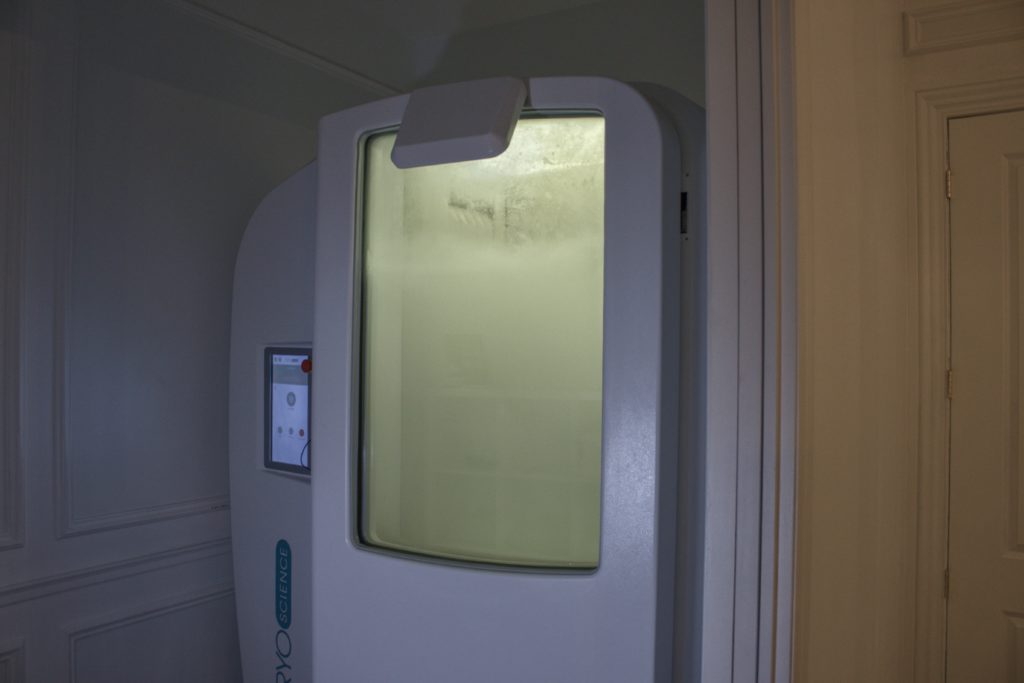 what is cryotherapy
Cryotherapy, which literally means "cold therapy," is a technique where the body is exposed to extremely cold temperatures (-220 F / -140 C ☃️) for several minutes. It's cooled by Nitrogen and has NO contact with Nitrogen to your skin. The chamber can also provide the session either closed or open (like in my case) with the window. So… why would you do this?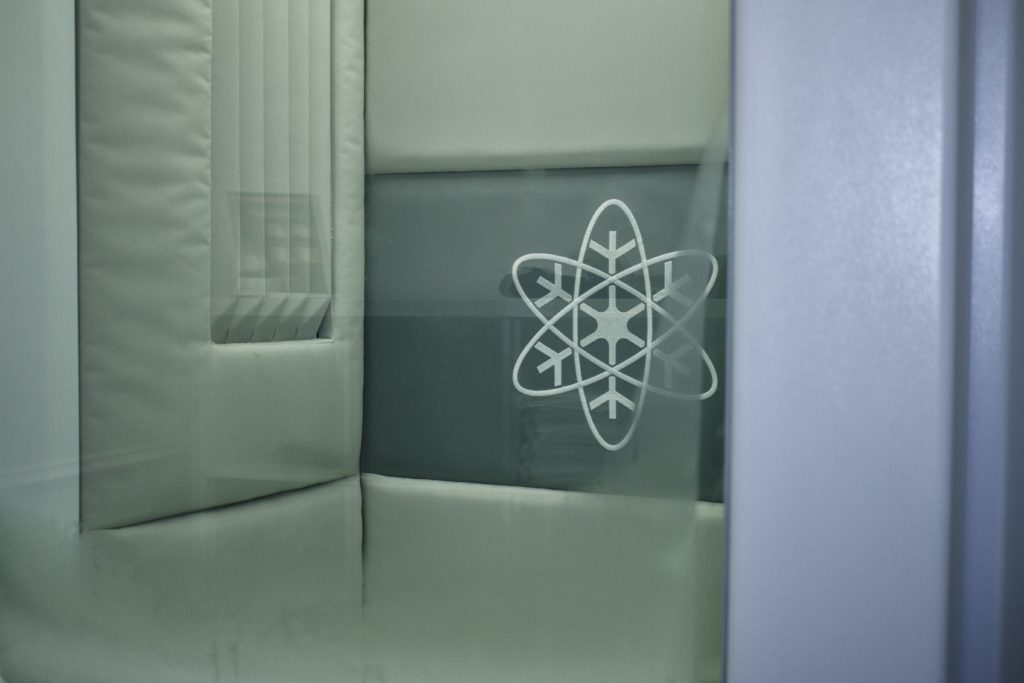 Muscle Repair
Reduction of Chronic Pain and Inflammation,
Helps with Psoriasis and Eczema
Improved Blood Flow and Circulation
Promotes Better Sleep
Speeds up Metabolism
Boosts Collagen on Skin
You know when you see athletes go into those ice baths? Well, it's all about athletic recovery, muscle repair, reduction of chronic pain and inflammation. It can also burn up to 800 calories in 3 minutes. The same chamber was used by Steph Curry and Javale McGee during the Finals of last year in San Diego.
So how do you do it? When you enter CryoEmpire's (fancy!) office, you are greeted by the assistant who will guide you through the process. In a private area, you will undress yourself and put on the provided knee high socks, underwear, sandals, and robe. The socks and sandals will protect your feet and legs.
I did the "pro" mode
Make sure you are completely dry (for safety reasons) and the assistant will help you into the pod and put on music of your choice. You can do your whole body or just the neck down. Gloves and head warmers are provided. There are different modes depending on what you want and for how long. I did the "pro" mode which was three minutes long and put my body at -220 F ( -140 C). The first minute was the worst but eventually my body got used to it and the last two were a breeze.
I definitely felt refreshed afterwards and the hair my body was standing on end! You are then taken to a couch to that is covered by a mat that has 3 stones (Jade, Tourmaline and Amethyst), a P.E.M.F (Pulse Electro Magnetic Field) and a Heated Far-Infrared lights to warm you up. Then you are served hot tea. What a way to recover.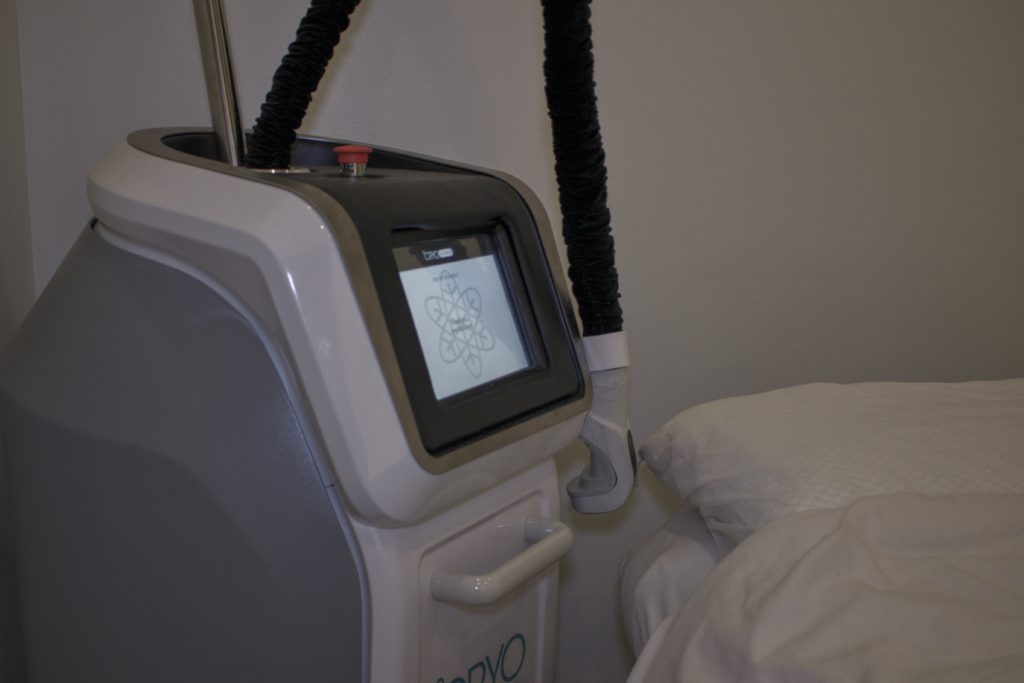 local cryotherapy
Afterwards, I had the chance to experience the The Cryo Penguin, by the same manufacturer, CryoScience. It's a modern mobile device that treats localized tissue damage in athletes, induces cell rejuvenation, improves skin tone and reduces the effects of ageing. Think of it as local cryotherapy. It has a heat sensitive monitors to prevent frostbite.
So… why would you do this? Recently, Mandy Moore had a cryotherapy facial for the Golden Globes.
Prevent and get rid of fine line
Prevent and get rid of wrinkles
Prevent and get rid of dark spots
Tighten skin
Remove redness and bags under eyes
Anti Aging
You do this while laying on their infra-red mat while getting the cryo facial, aka, Frotox.
CryoEmpire offers a ton of other services like Normatec Leg Recovery Boots, Microdermabrasion & Peel, and IV Vitamin Drips (great for hangovers!). I'll be stopping by CryroEmpire again to see if I can see real improvements with continued use. As with anything, testing is important and your mileage may vary. There isn't a lot of data on this, but hey, if it works for Lebron, might work out for you.
–
Thanks for reading, y'all stay dandy.  😎 Don't forget to follow me on Instagram!
-Diego
(Some of these links contain affiliate links, so that means if you click and buy something, I get a cut. It helps keep the site going! Full Disclosure)