So you must be asking what is a dandy? In short, a dandy is a refined, elegant man, however, that could technically apply to a lot of men. There are things that set a dandy apart from the everyday well-dressed man. Here's your crash course in dandyism.

In order to explain this, we need to look back in time. Dandyism was born in the early 1800's. The world was changing, France was going through a revolution and England was becoming a major cultural influence in Europe and America.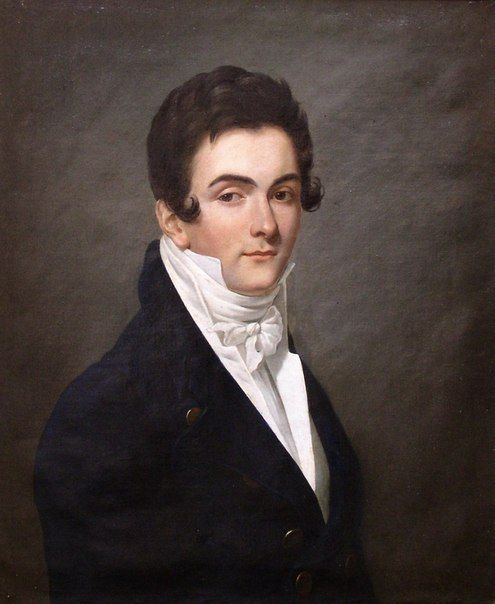 …by dressing well
A man by the name of George Bryan Brummel, the son of a secretary, made friends with the Prince Regent, George, Prince of Wales, the future George IV. How did he get into his inner circle? It is unknown, however, it seems likely that it was his wit and dress sense that attracted the Prince. Brummel did not gain influence from his birthright, education, or military prowess, but by dressing well. You can say he was an influencer of his times.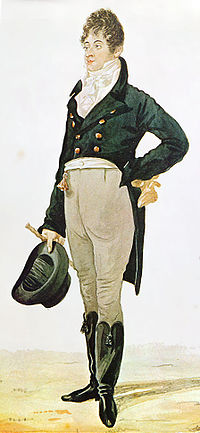 His style was understated elegance
Brummell was determined to become the best dressed gentleman in London. His levées, or receptions or parties, became events of great importance as gentlemen, including the Prince of Wales, came to see how he dressed. His style was understated elegance, it's an elegance that is subtly-chic, and doesn't cry for attention. He was famous for the intricate folds of his cravat, or neck cloth, and the Bath coating material of his blue jacket. He worked with different tailors so that no one could say that they made him famous.
So now you know who the first dandy is, let's look at what the word means today. A Dandy is a man unduly devoted to style, neatness, and fashion in dress and appearance. Brummell definitely hits those marks. Of course, not only men could be dandies.
That's why I called my blog Dandy In The Bronx as I wanted to reflect those ideals. It's still a work in progress, but as with anything, practice makes perfect.
Check out some reading material to get yourself more acquainted with dandyism.
I am Dandy by Nathaniel Adams
We are Dandy by Nathaniel Adams
Beau Brummell: The Ultimate Man of Style by Ian Kelly
–
Thanks for reading, and follow me on Twitter: @DandyInTheBronx 😎
-Diego
(Some of these links contain affiliate links, so that means if you click and buy something, I get a cut. It helps keep the site going! Full Disclosure)