Have you heard of the mandarin collar? I was inspired to try out this look thanks to my new collaboration with Lionsgate. I'll be showcasing outfits inspired by the new movie, The Hitman's Bodyguard. Today, let's take a look at Samuel L. Jackson's character in the movie – a notorious hitman. 
lack of ties
Samuel L. Jackson plays Darius Kincaid, one of the world's most infamous hitmen. But I have to be honest, when I watched the trailer, the first thing I noticed was his lack of ties.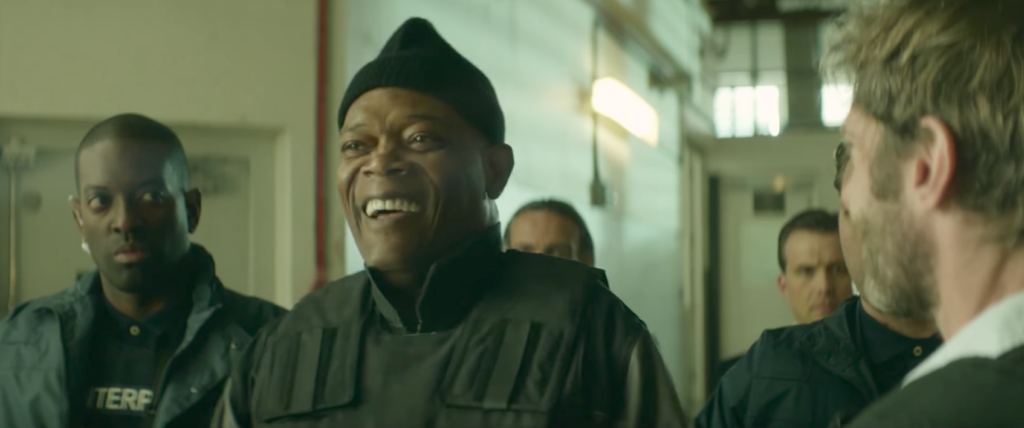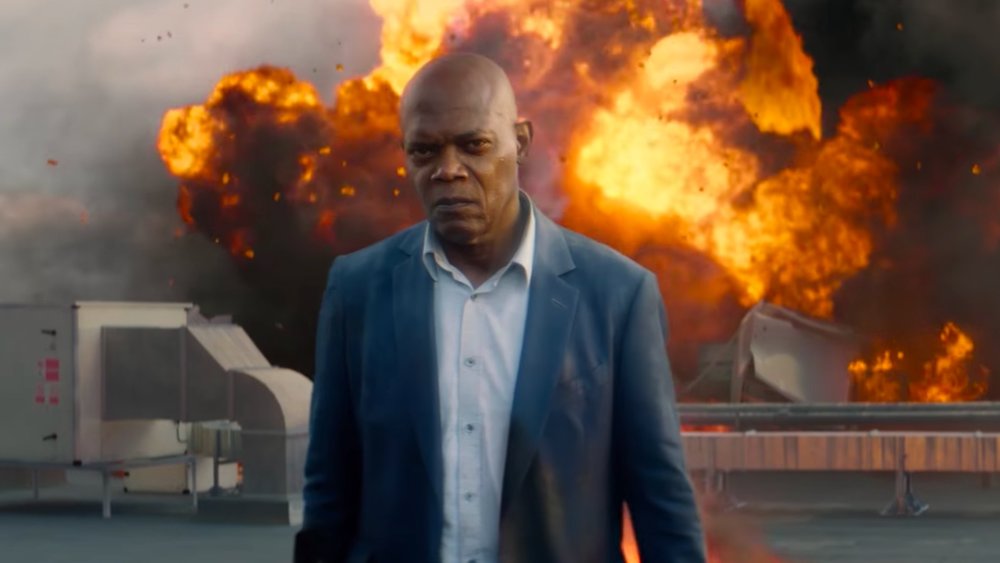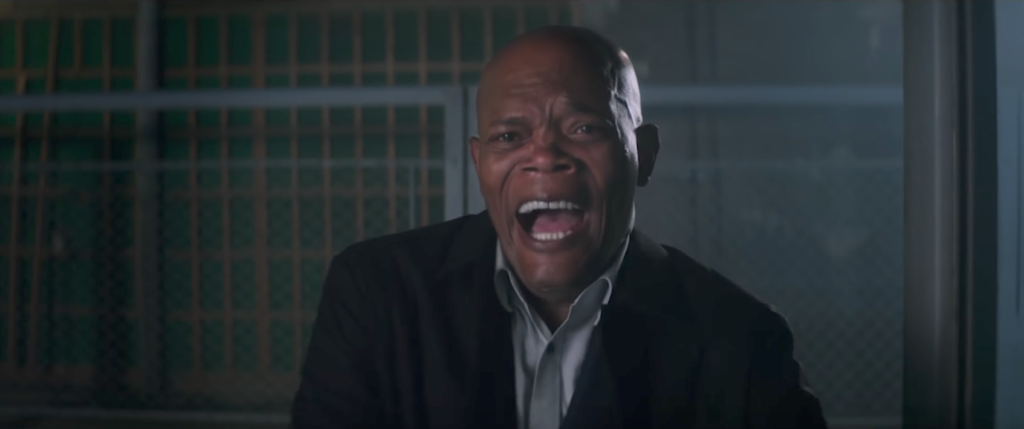 for practical reasons
Instead, Samuel L. Jackson goes with an unbuttoned shirt and blazer. In another scene, while being transported by the police, he is wearing a bullet proof jacket with a high collar. While I know that collar is there for practical reasons, the lack of ties and this collar inspired me to try a mandarin collar. A mandarin collar or standing collar is a short unfolded stand-up collar style on a shirt or jacket. No tie needed but keeping the dapper look all together. Maybe wearing a tie gets in the way of assassinating people?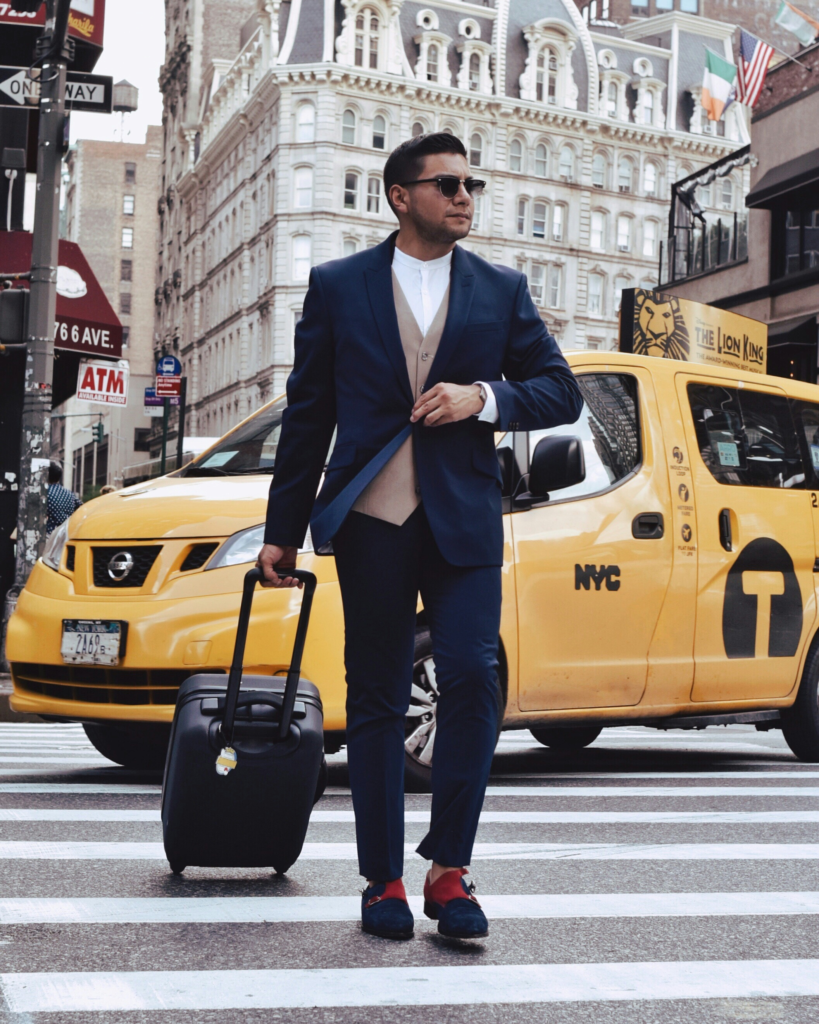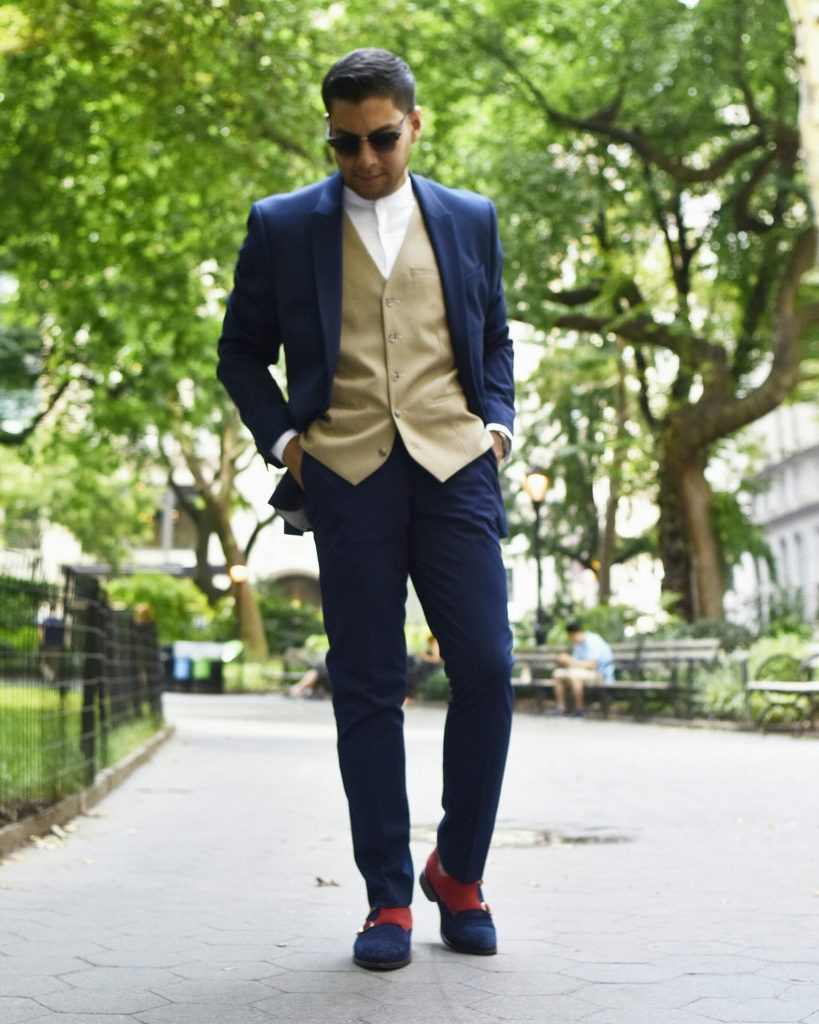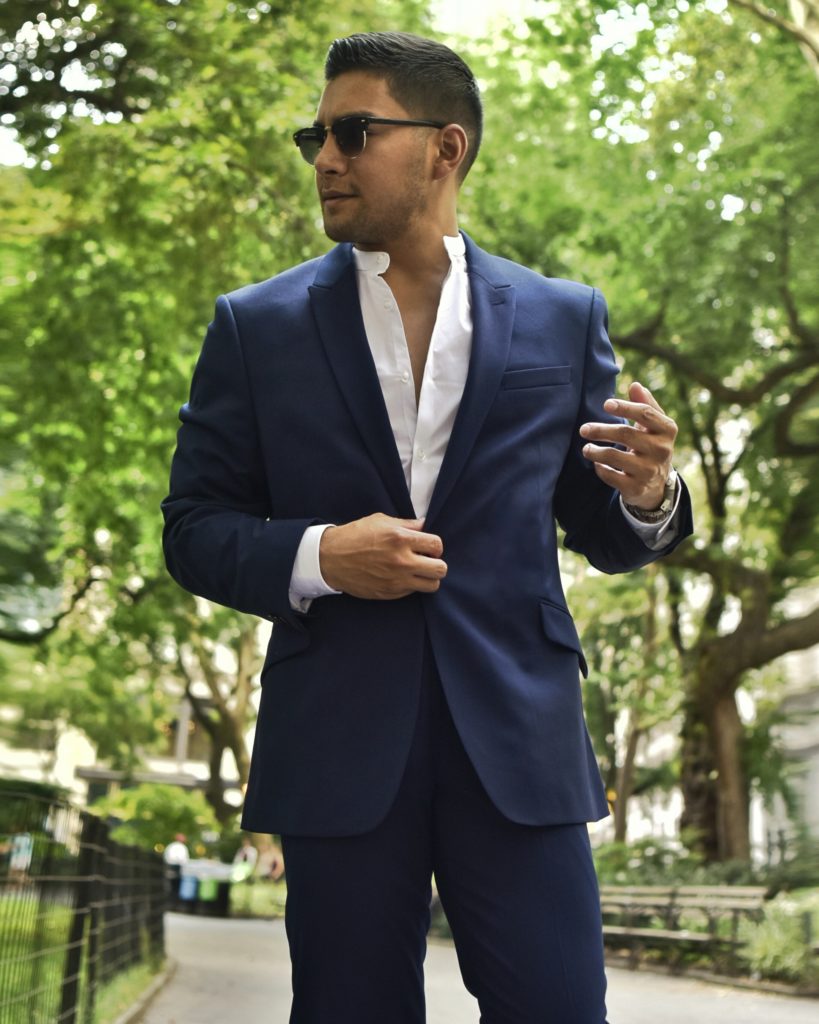 Photos by Kenneth Quinn
the first time
This is the first time I've ever worn this type of collar and I really enjoyed how it turned out. Even unbuttoned it looks great. The pieces I am wearing come from Topman's new line of Muscle Fit suits. With generous shoulders, sleeves and chest, stretch is added for flex and comfort. I think I'm ready to be protected by Ryan Reynolds and kick a few butts if needed. For more information on The Hitman's Bodyguard, you can check out their social media on Facebook, Twitter and Instagram. Thanks Lionsgate for sponsoring this post!
SHOP THE LOOK
Topman suit, shirt, vest (suit also at Nordstrom) | EyeBuyDirect sunglasses (similar) | Awl & Sundry shoes | Herschel luggage
The Hitman's Bodyguard hits theaters August 18th, 2017.
–
Thanks for reading, y'all stay dandy. 😎
-Diego
(Some of these links contain affiliate links, so that means if you click and buy something, I get a cut. It helps keep the site going! Full Disclosure)