This past week, along with Bronx Narratives and The Bronx Socialite, I hosted a Photo Walk in The Bronx. I knew the weather was going to be hot and perhaps muggy, but I knew I had to keep up the style. That means wearing a double-breasted blazer in the summer!
WEARING A DOUBLE-BREASTED BLAZER IN THE SUMMER
I recently picked up a double-breasted blazer from Frank + Oak that I wanted to wear for this walk. I love wearing a double-breasted blazer because it can be worn in a formal setting or dressed down. I paired it was a loose fitting shirt and linen shorts. I rolled up the blazer's sleeves to solidify the casual cool look. Not all blazer's sleeves can roll up, so if you have a chance to wear it before you buy it, try it out!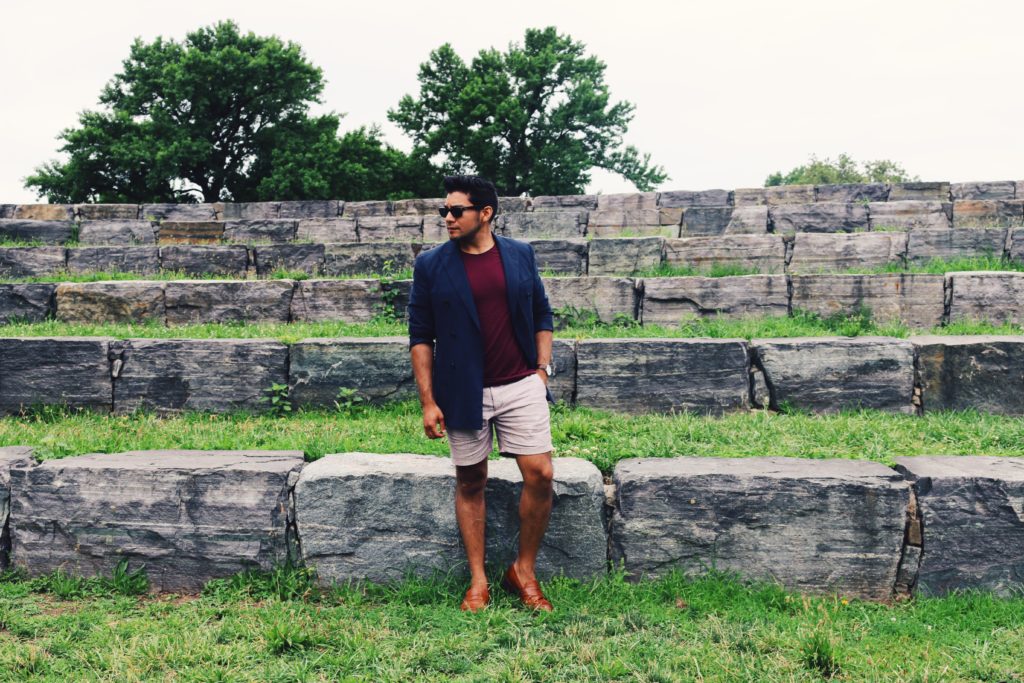 100% linen
For the legs, linen shorts is key here once again. The shorts are 100% linen and easy to breath in. Wearing no show socks and loafers always necessary.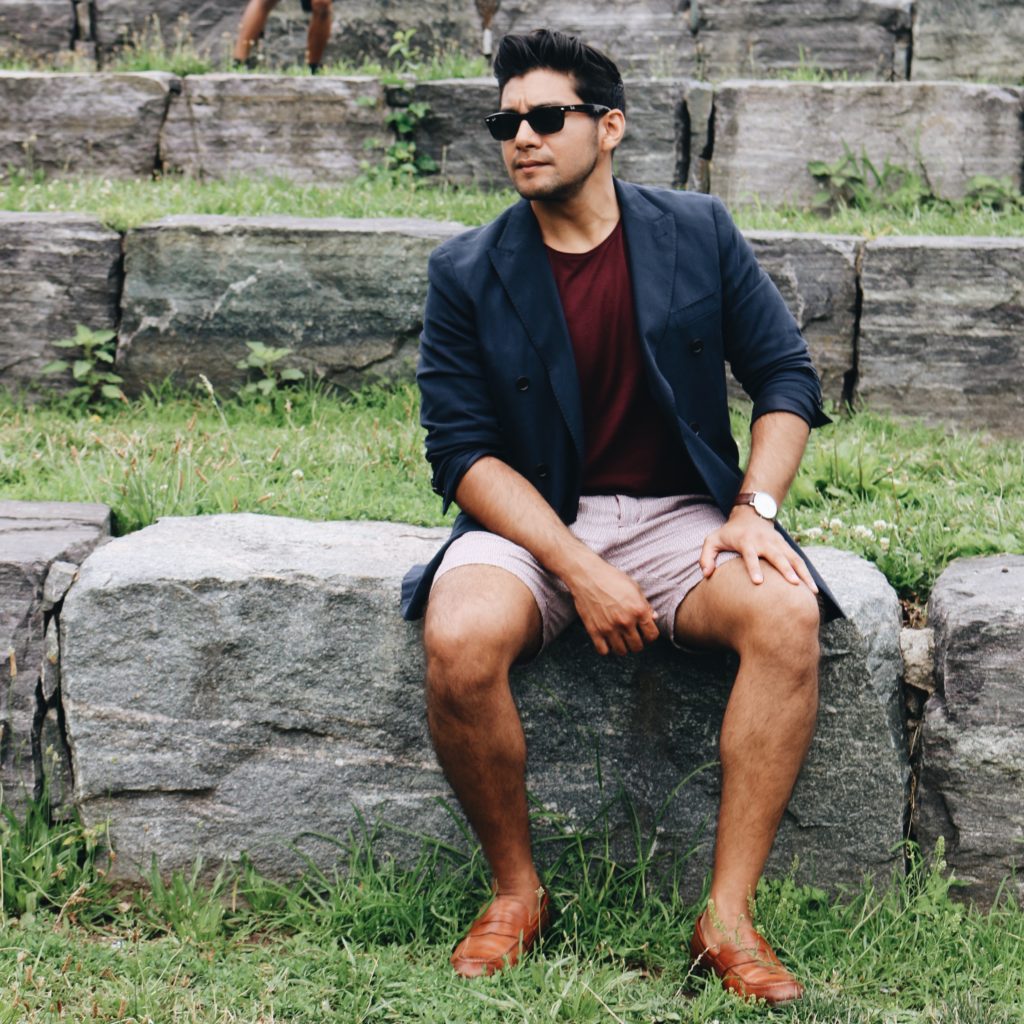 Have you tried rocking shorts and a blazer?
GET THE LOOK
Frank +Fairmount Double Breasted Blazer in Navy: Frank + Oak
Basket Weave Printed 7.5″ Canvas Short in Mixed Wine: Frank + Oak
Loose Fit T-Shirt in Cordovan: Frank + Oak
–
Comment on what you think about this post below and SUBSCRIBE for giveaways, foods, events, and outfit inspiration right from The Bronx!
Follow me on SOCIAL MEDIA. Daily adventures on Snapchat: DANDYINTHEBRONX