The growth of the three piece suit marks the evolution of the suit itself. The three piece suit itself has been around for many centuries, but obviously it did not remain the same. I was inspired to try out this look thanks to my new collaboration with Lionsgate. I'll be showcasing outfits inspired by the new movie, The Hitman's Bodyguard. Today, let's take a look at Ryan Reynolds's character in the movie – a badass bodyguard.
The differences between three piece suits about two hundred years ago and now are the types of materials and fabrics being used, stitching patterns and the length and cut of the fabric. A men's tree piece suit comes in the following pieces: There is a jacket, trouser and a waistcoat or vest.
fine detail
In the movie Ryan Reynolds is playing as Michael Bryce, a triple A rated executive protection agent. In the movie, Reynolds is being seen wearing a navy blue three piece suit. What caught my attention, was the fine detail in the suit. Everything was just paired perfectly. From the clean white button down shirt, to the navy blue waistcoat, and the bright red tie, which gave it that pop in the movie screen!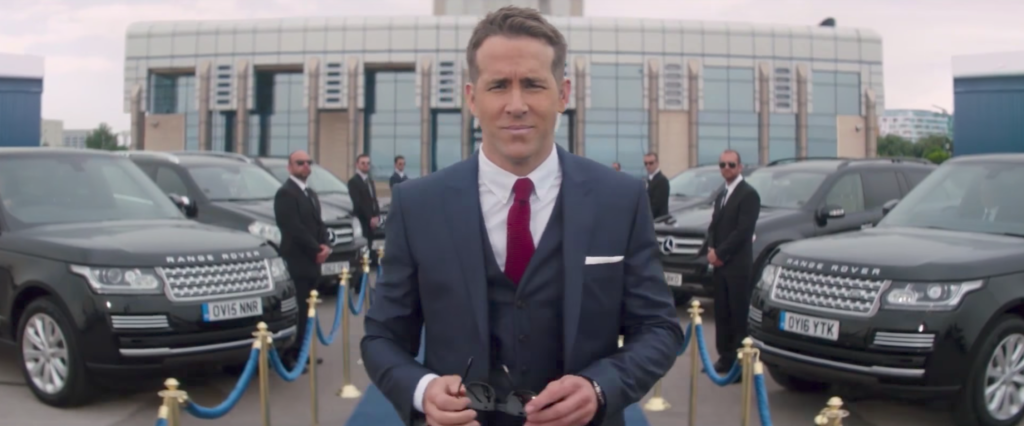 The Button Down Collar
While watching the trailer to the film, what drawn to my attention was the button down collar.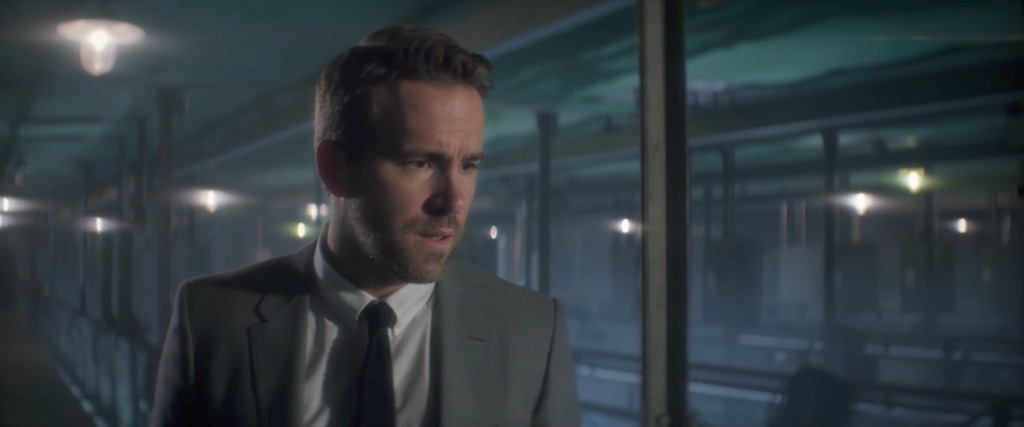 In the movie scene before Ryan is having a conversation with Samuel L. Jackson, he is wearing a light grey suit with a button down collar, and a black tie. A button down collar is an easy way to add variety to a man's wardrobe without worrying too much about other things like color or pattern. A simple white shirt with this collar will do the trick.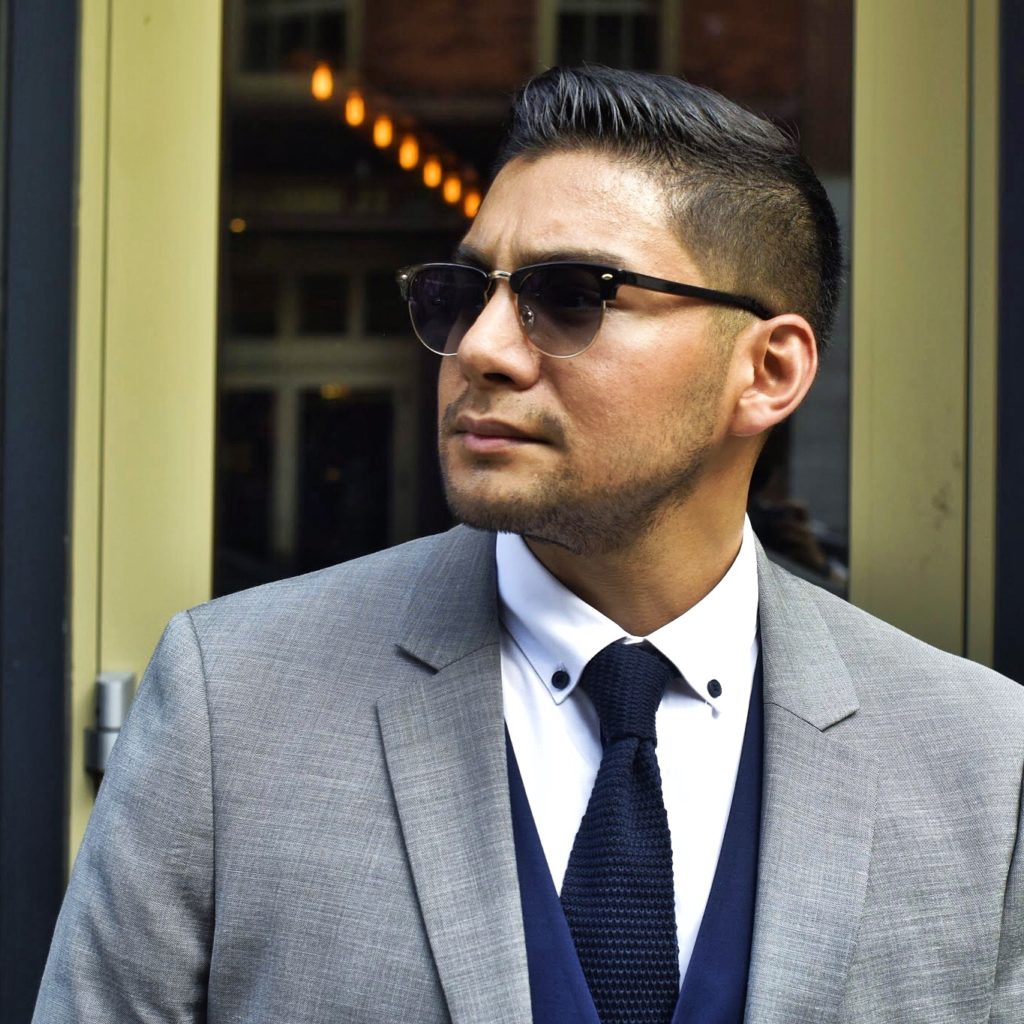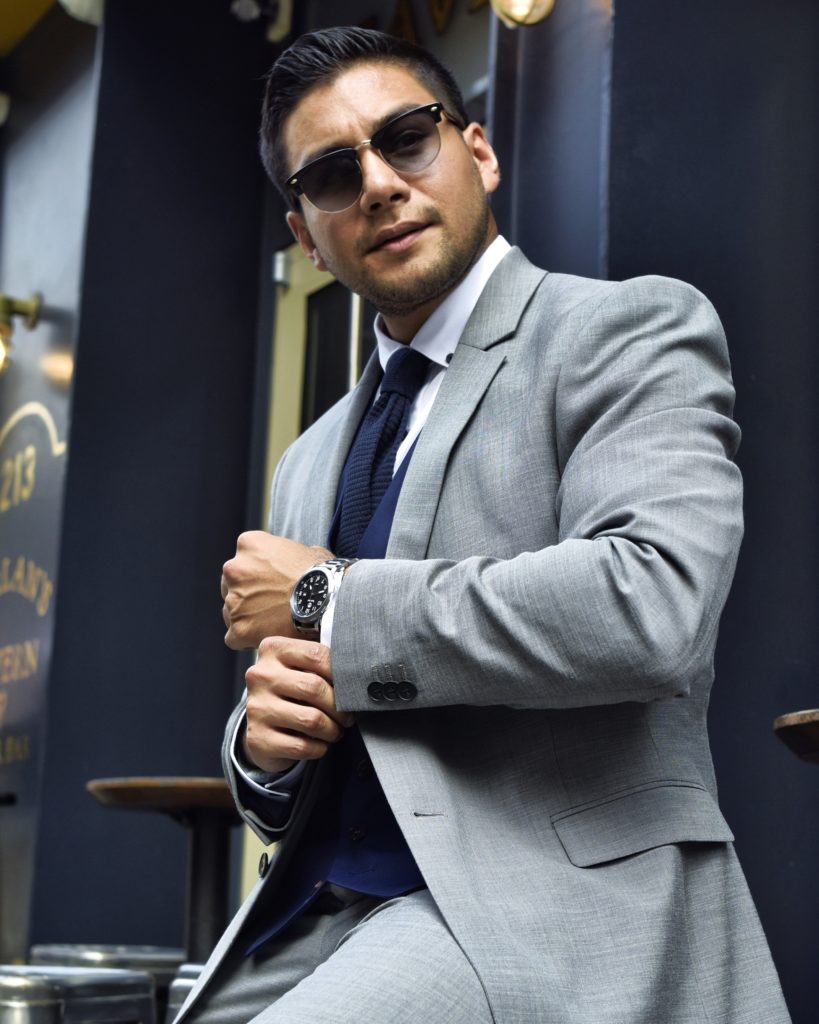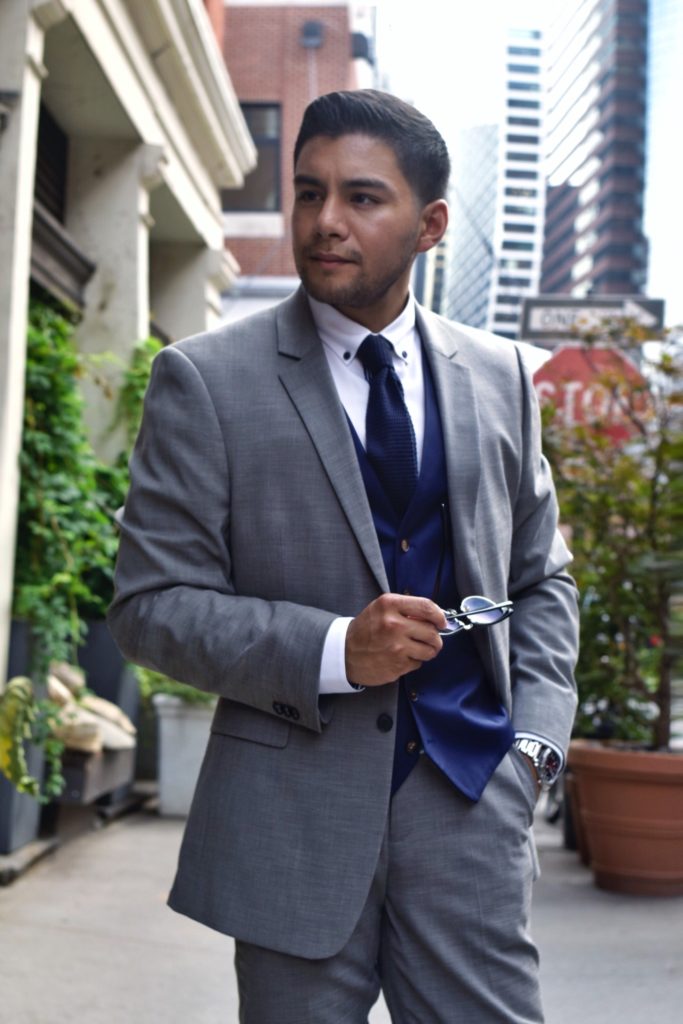 Photos by Kenneth Quinn
keeping it down
Having a button down collar is great in keeping, well, your collar down. I'm sure when you're protecting people you always want to look put together.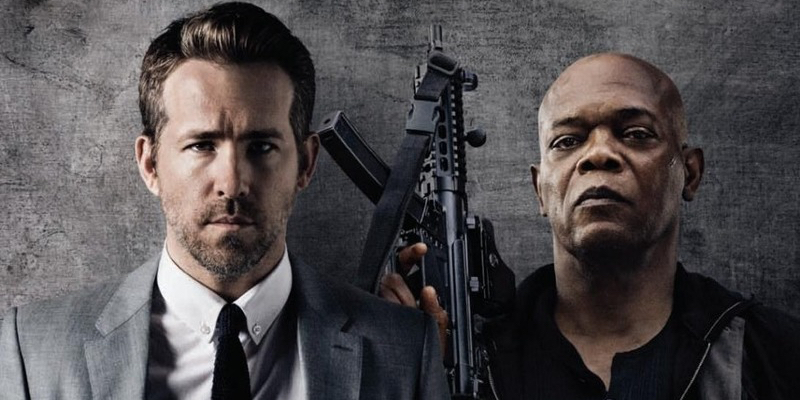 The pieces I am wearing come from Topman's new line of Muscle Fit suits. With generous shoulders, sleeves and chest, stretch is added for flex and comfort. I think I'm ready to make sure Samuel L. Jackson doesn't die.  For more information on The Hitman's Bodyguard, you can check out their social media on Facebook, Twitter and Instagram. Thanks Lionsgate for sponsoring this post!
Check out my Samuel L. Jackson inspired look.
SHOP THE LOOK
Topman suit, shirt, vest | EyeBuyDirect sunglasses (similar) | Ties | Timberland watch
The Hitman's Bodyguard hits theaters August 18th, 2017.
–
Thanks for reading, y'all stay dandy. 😎
-Diego
(Some of these links contain affiliate links, so that means if you click and buy something, I get a cut. It helps keep the site going! Full Disclosure)