In my new series STYLING WITH, I try out new products and see how they work and if they work for me. Today we are styling with Rogaine to see how it works.
see if it worked out for him
Wait a minute! You may be asking, why is Diego checking out Rogaine. Is he suffering from hair loss? No one in my family has suffered from hair loss, so I have not inherited that trait. What I have inherited from my family is my height. My background is Ecuadorian and a bit Chinese. My father and mother are both under 5'7. I can't do much to truly change that. But, there are some other physical and psychological traits that we can control. For example, losing your hair! Thanks science!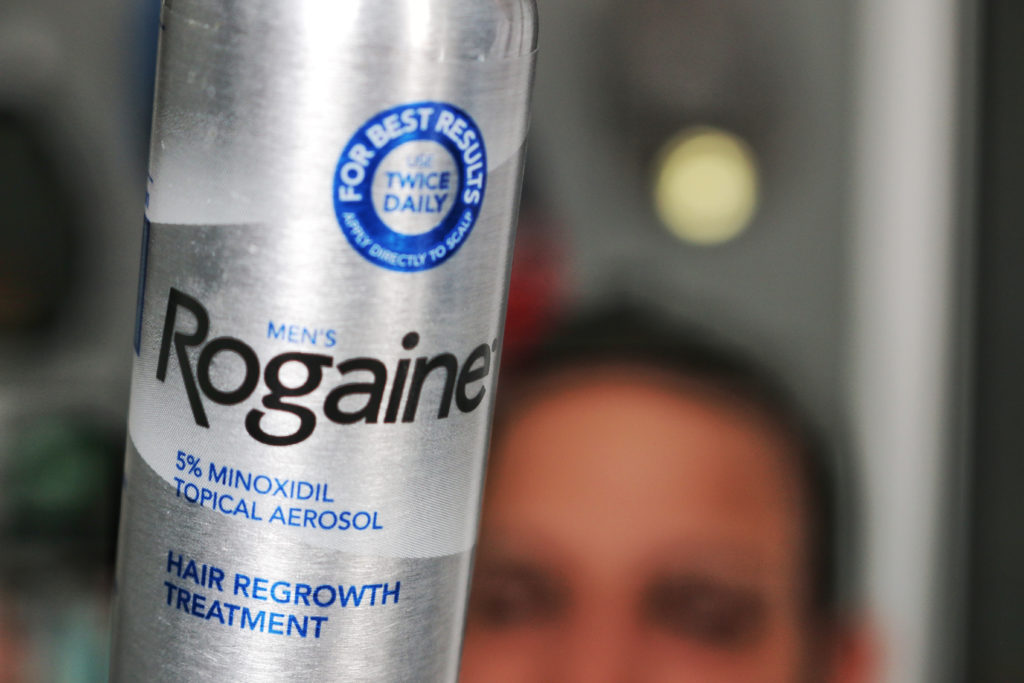 When Rogaine reached out to me review Men's Rogaine Unscented Foam, I pitched to them the idea that I would try it with my friend who did need the help, as a genetic trait he has inherited from his family is hereditary hair loss. I would coach my friend through using Rogaine and we would see if it worked out for him. They liked the idea and here we are! Let's figure out how Rogaine works.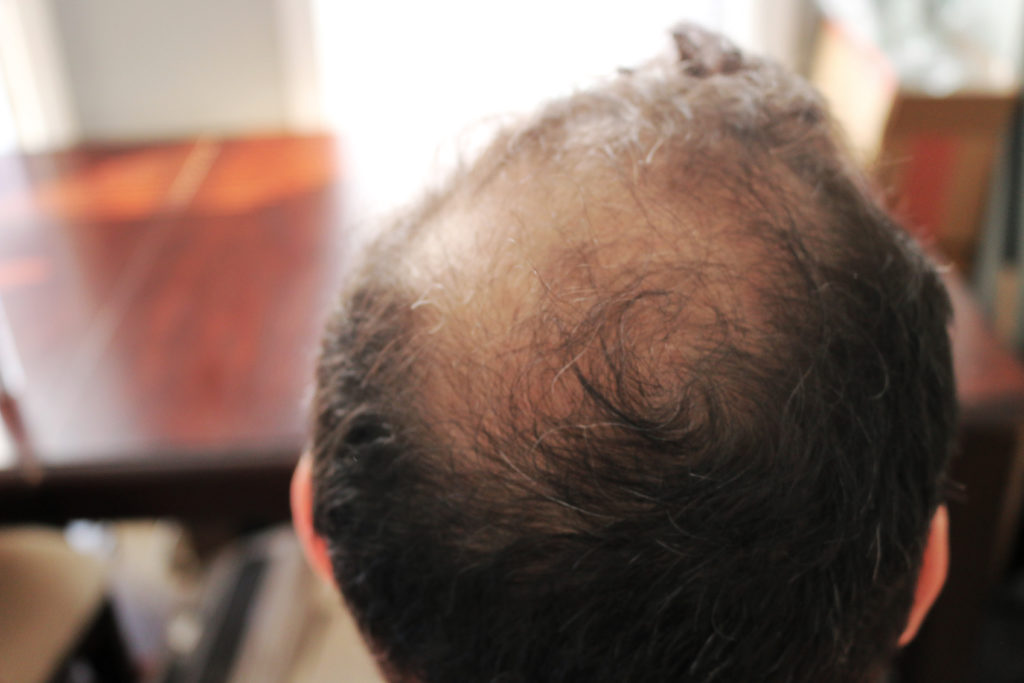 Hereditary Hair Loss is a real but manageable trait that one can get ahead of with Rogaine. My friend here, Julio, has this running in his family. While it looks like he has a full head of hair from the front and sides, when you look from the top, you'll see the inherited traits kick in. Even though most people don't see this, he knows it's there. That can affect your confidence. That's why he agreed to help me with this experiment as a way to get ahead of this hereditary condition and get the relief back from having a full head of hair. The important thing to figure out is what you want to change and start working on it. For example, Julio also got the short end of the stick from his family genes. Since we started this program we've also been looking into what style choices we can make to look taller. It's all about taking control of things life throws at you.
HOW ROGAINE WORKS
Did you know most men have a 50% chance of experiencing HHL by the age of 50 and can begin experiencing this condition as early as their late teens or early 20's? I hope that with Rogaine, we can help Julio beat nature!
So how do you even use Rogaine? We're here to help show you. They come in these foam dispensing cans. These cans give you a month's worth of Rogaine. You can buy them individually or in packs of three. Rogaine gave us four month's worth.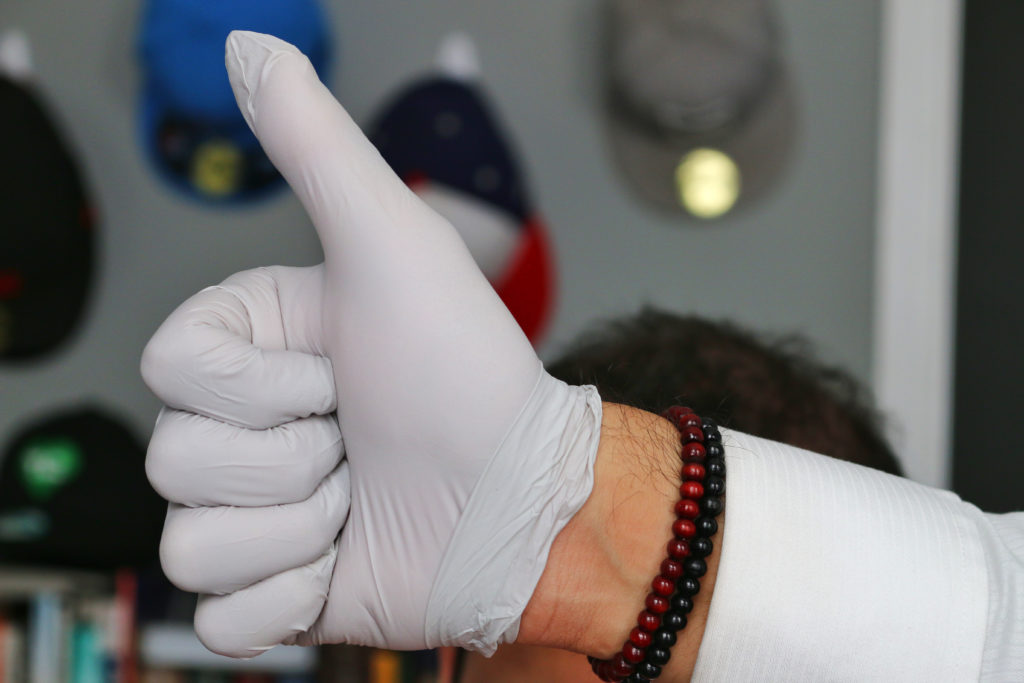 For this demonstration, I was applying the foam on Julio's head. Normally, you don't need gloves and can do this yourself, all this was simply for the demonstration.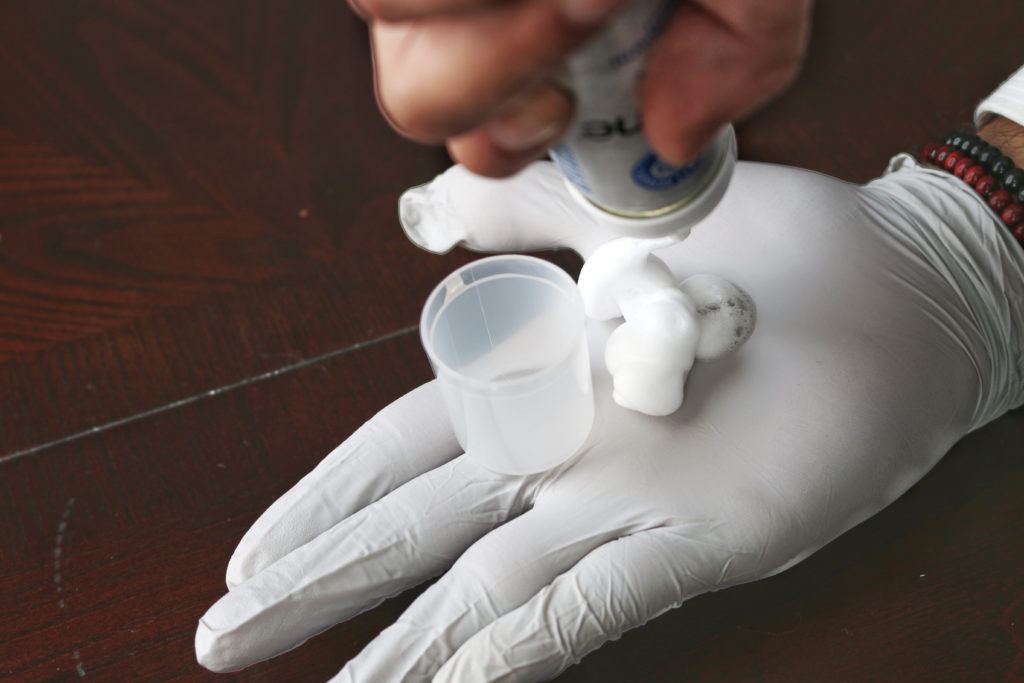 The instructions say to hold the can upside down and spray out a "cup" worth of foam. This is in reference to the cap that seals the Rogaine.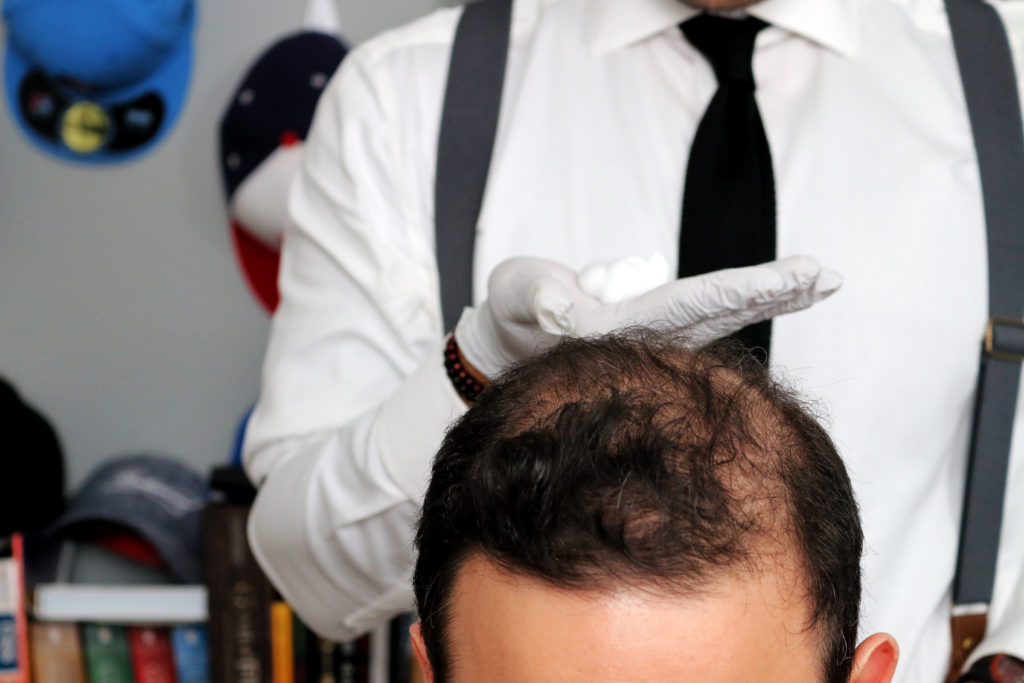 The foam quickly penetrates into the scalp
Once it's in your hand, quickly, use your fingers to massage throughout the hair loss area and then wash your hands. If you wait too long, it will melt in your hands. Adding more foam doesn't help, just use the recommended amount. The foam quickly penetrates into the scalp with gentle massaging to revitalize hair follicles that have become dormant and stimulate hair regrowth. It can be applied to dry or towel dried hair and then you can add any styling product. Rogaine is unscented so no one will know! Then just let it air dry. Apply it in the morning and at night.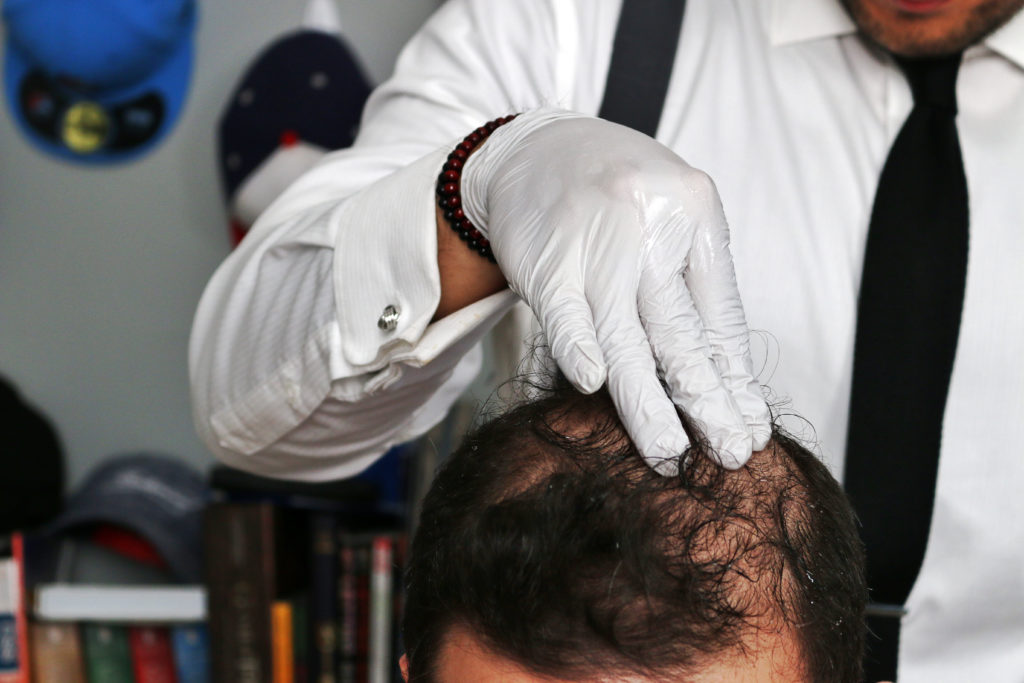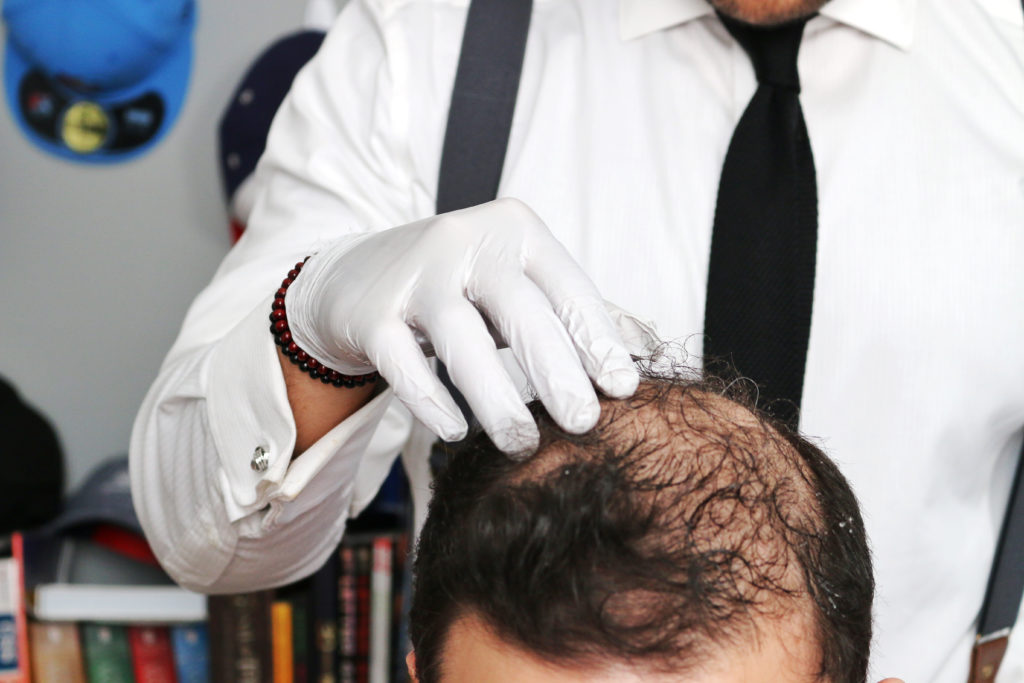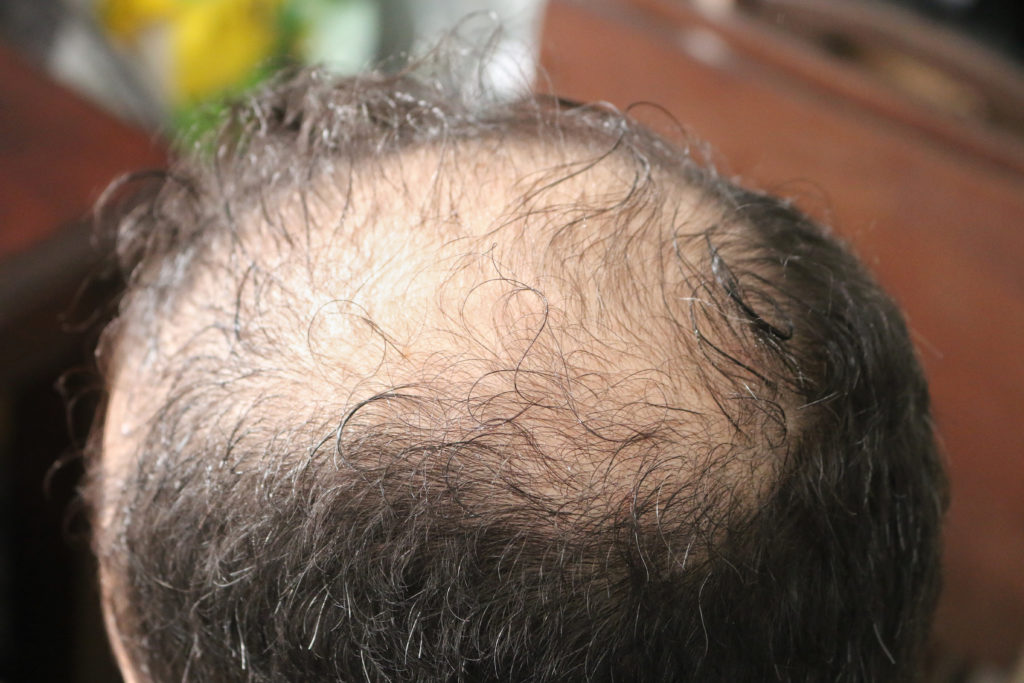 Now The Waiting Game
Like with any other transformative product, it is recommended to use Rogaine for about 3-4 months to see results (pretty impressive if you ask me). Sometimes you can see results even sooner. The instructions note that there is some hair shedding during the first few weeks, but that's the older hairs you would have lost anyway making way for the new, healthy ones. Usually after 4 months of twice daily usage, new growth will appear. We will be documenting Julio's experience and I'll be checking up with him that he is following the routine to help with his hair regrowth. Check back in for more posts and see how Julio's been doing!
–
Thanks for reading, y'all stay dandy.
-Diego

This post has been sponsored by Rogaine, but all opinions are Dandy In The Bronx.