Once in awhile you meet a designer that really changes you. Their ideas sticks with you. MANAOLA was that. I had a chance to check out the exclusive runway collection presented by Designer Manaola Yap. He is the first Native Hawaiian designer to present authentic Hawaiian culture at New York Fashion Week.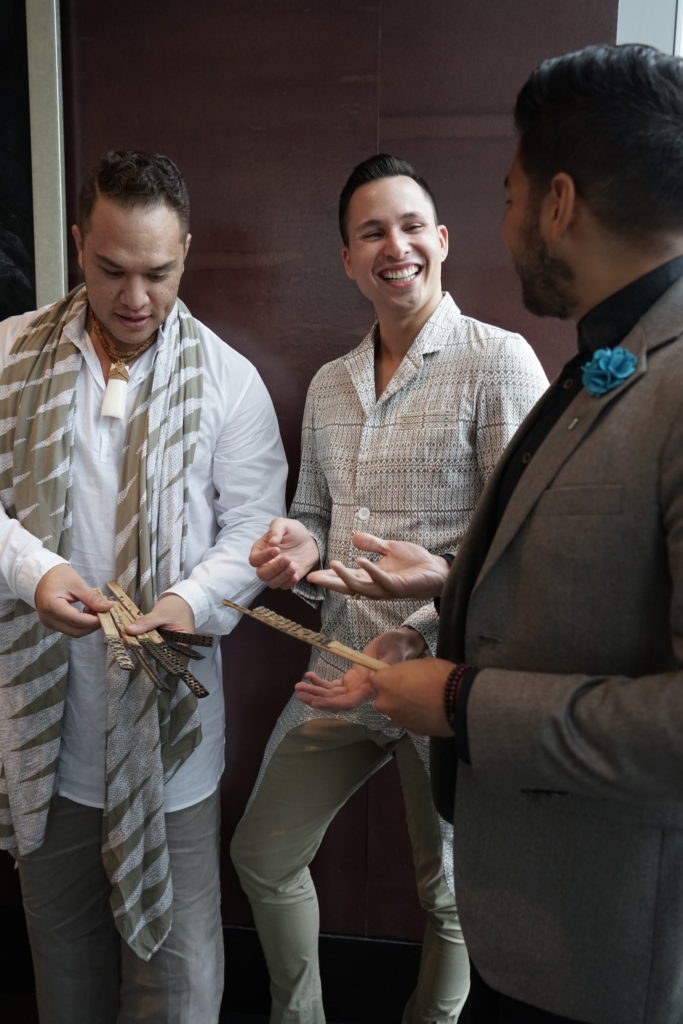 Photo by Calvin Canha
translating the spirituality of Hawaiian culture
With globalization and gentrification, certain traditions, cultures, and even people are disappearing. It's up to them to keep it alive for the future and MANAOLA is doing just that for Hawai'i. I was treated to a private breakfast with Designer Manaola Yap (left) and CEO Zachary Pang (right) to discuss what MANAOLA is about and their upcoming collection. Yap discussed his upbringing as a Native Hawaiian. He is an experienced hula practitioner – he got into designing because his mother taught him to make costumes for hula. Dancers were responsible for the creation of their hand-stamped costumes and weaving of floral leis. Yap explored his creativity beyond these teachings as a teen, when he began translating the spirituality of Hawaiian culture, history, mythology and the natural beauty of Hawai'i into a universal artistic language: Fashion.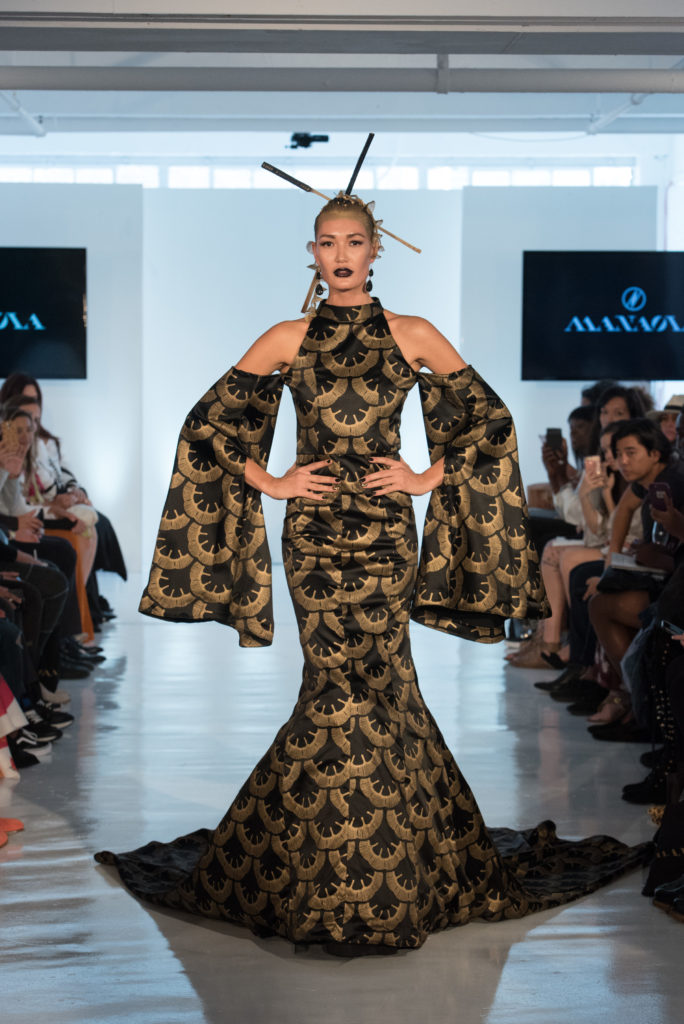 Photo by Presley Ann
Hawaiian fashion in the 21st century
Utilizing the same traditional stamping process used to adorn kapa (Hawaiian bark cloth), Yap transformed the art of 'ohe kāpala (bamboo stamping) by digitizing his thoughtful, original patterns onto modern fabrics such as cotton, rayon, linen and silk. With this unique design process as his chosen method of creation, Yap perpetuates the time-honored traditions of his culture through an innovative, modern fashion medium. Inspired by repetitious patterns found in nature he deems "sacred geometry," these bold prints embody the sacred mana (power) of Hawaiian spirituality and evoke the profound intention of the designer, who represents healing, connection, strength and abundance through these prints, to name a few. Manola's culture conscious movement brings purpose and empowerment into high fashion design, Yap's ultimate vision for Hawaiian fashion in the 21st century.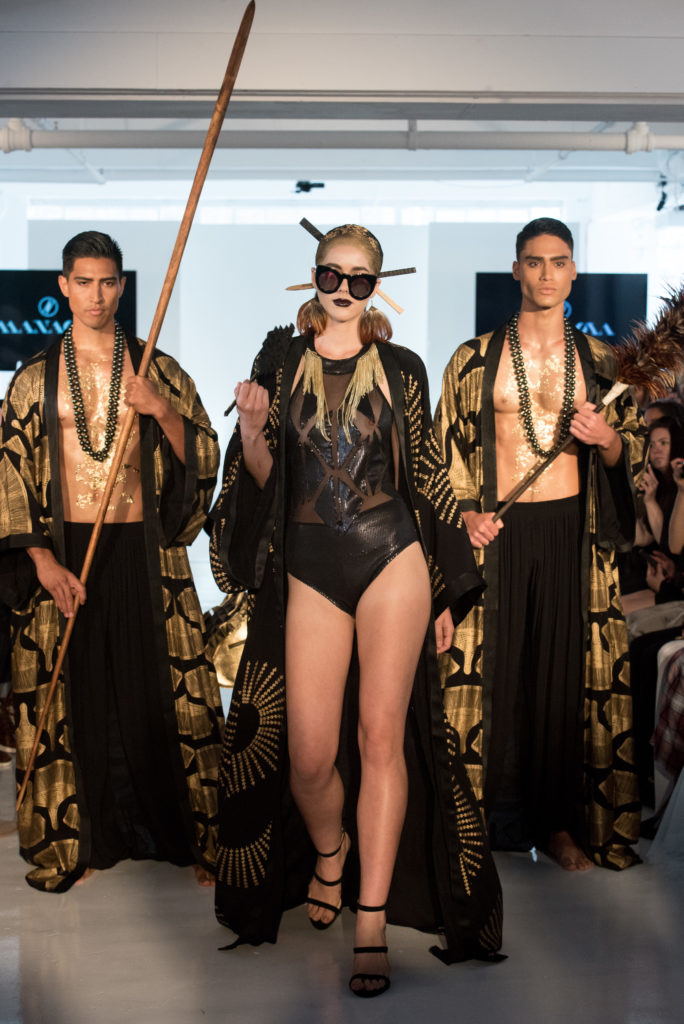 Photo by Presley Ann
Each print tells a deeply personal story
The Hawaiian monarchy ended in the late 1800s, Yap's collection is a vision of what could have been if the monarchy continued. Hawaiian kings and queens loved to travel and this collection shows how they would have been prepared for those situations. Utilizing the traditional Hawaiian stamping method known as 'ohe kapala, he hand-carves each design onto bamboo laths that embody repetitious patterns found in nature.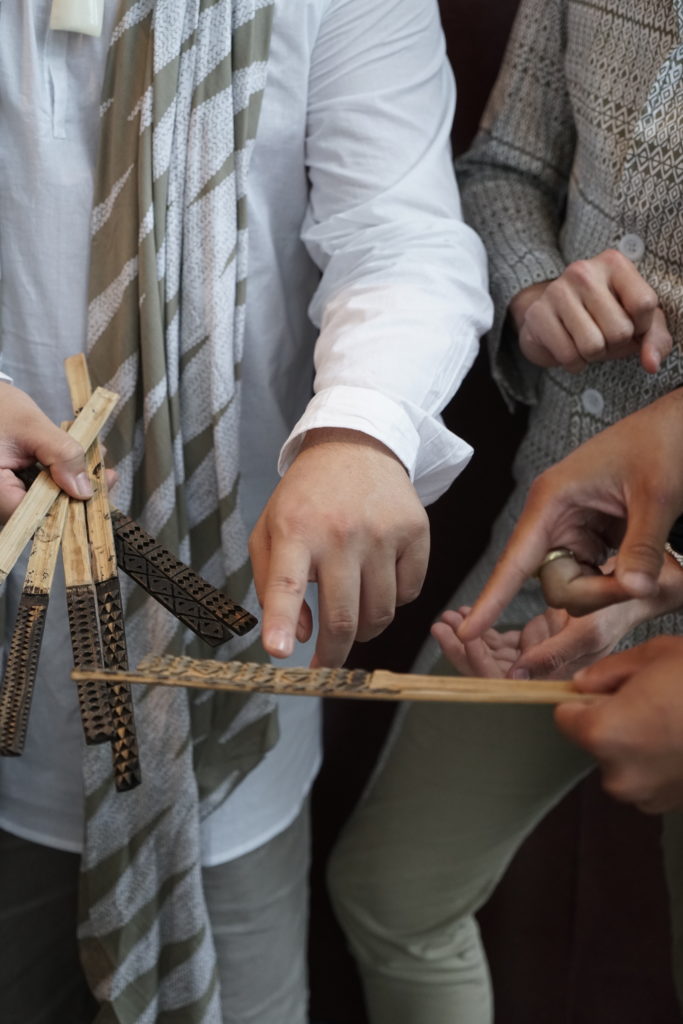 Photo by Calvin Canha
Each print tells a deeply personal story significant to the designer which is elevated by intent. Through the lens of fashion, MANAOLA preserves these indigenous stories and ideologies through a medium that defies classification and perpetuates the rich cultural heritage and traditions of Hawai'i.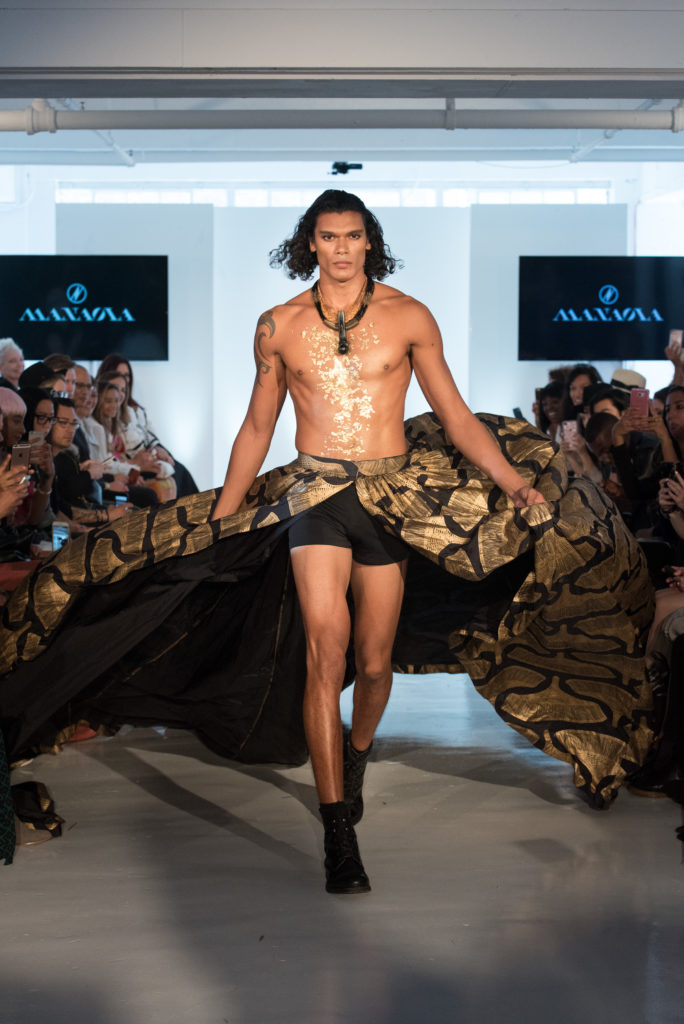 Photo by Presley Ann
I love what Yap is doing for Hawaii and it reminded me of how I feel about the Bronx. It's all about showing where you are from, telling your story and then elevating it to the next level. I can't wait to see more of MANAOLA, and perhaps get a cool suit!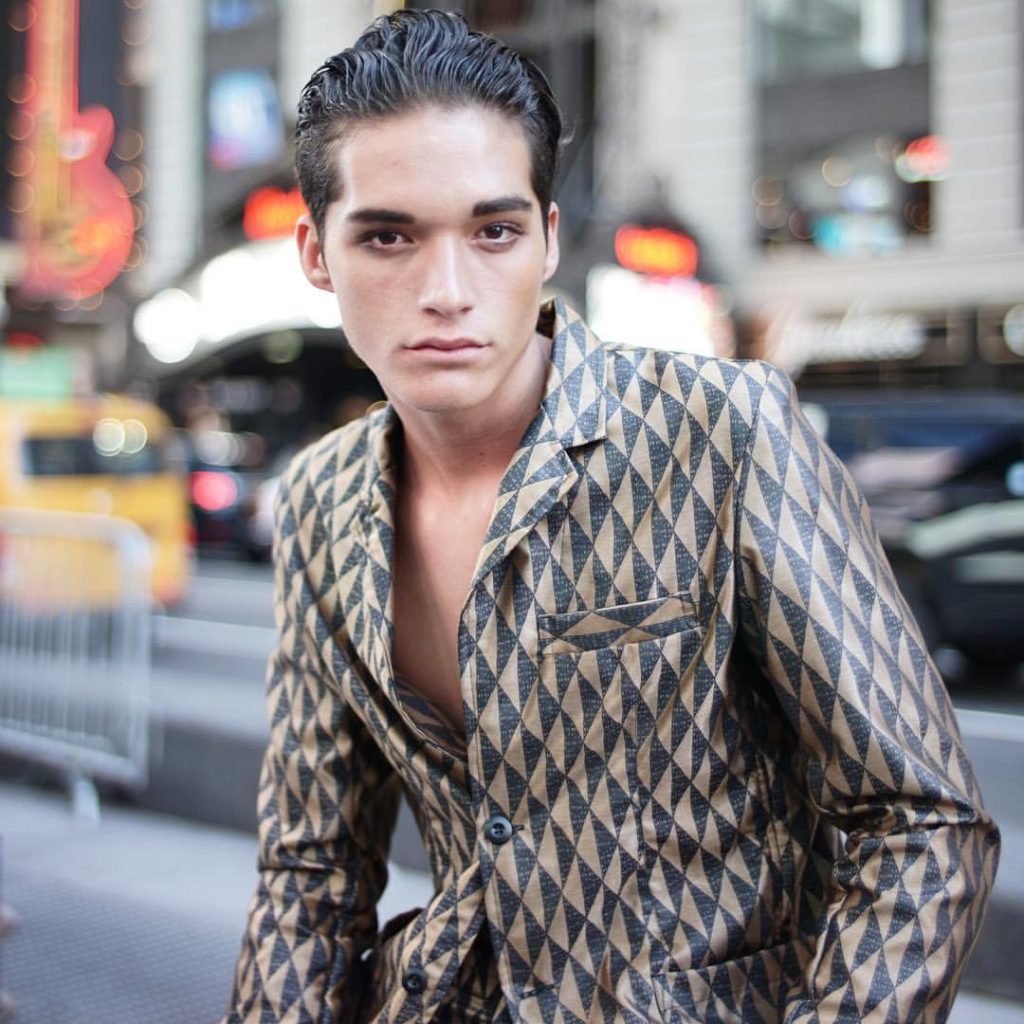 Photo by Calvin Canha
Hair direction by Arthur Wilson
Makeup direction by Allan Cool Makeup Artist
Hair products by PHYTO
–
Thanks for reading, y'all stay dandy. 😎 Don't forget to follow me on Instagram!
-Diego
(Some of these links contain affiliate links, so that means if you click and buy something, I get a cut. It helps keep the site going! Full Disclosure)