Happy warmer weather y'all! We have finally put away our winter clothes (I'm talking to you, fickle NYC weather), I am so stoked to introduce my latest collaboration with hip hop legend Russell Simmon's brand Argyleculture and their new SS17 collection, available now at JCPenney and at ArgyleCulture.com.
Thanks Argyleculture for sponsoring this post!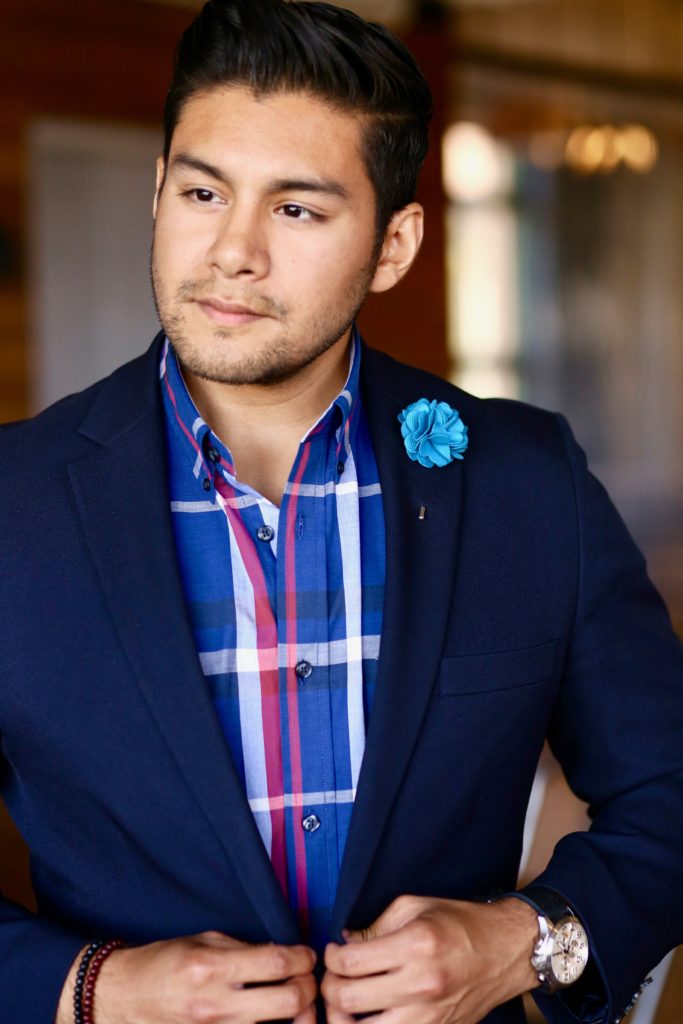 Urban Graduate
I recently had the opportunity to check it out, so let's jump right in.
Partnering up with such iconic brands that have made such an impact in my life is a huge deal for a dandy gent like me, born and raised right here in the Bronx. When I was younger, my family would visit the local JCPenney in the Bronx (which has been around forever) regularly because it had really cool clothes that were affordable, a win-win for a young budding Dandy in the Bronx. Hip-hop culture also played a huge role in my life (Hi there The Get Down!), but at the same time, so did looking dandy, so why could I not be both? Russell Simmons' Argyleculture definitely bridges that gap and removes the age old dilemma of having to choose. I am the "Urban Graduate;" born and raised in hip hop culture, mature, motivated, and successful on my own dandy terms, but never forgetting my roots (Represent!). Modern menswear is all about the diversity and inclusivity, drawing inspiration from one's unique background and experiences, embracing those values, which is what Argyleculture is all about. It is what makes us unique and awesome.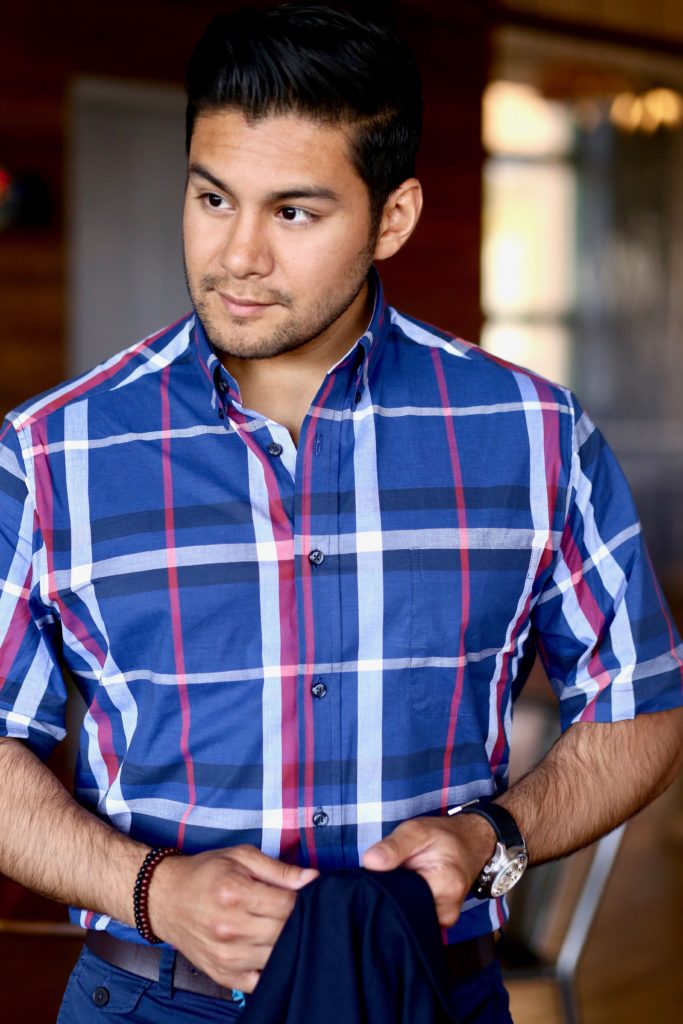 dress up shorts
So my first pick from the Argyleculture SS17 collection is definitely the Navy Plaid shirt, paired with navy shorts and a navy blazer for both spring and summer. The pattern is really fresh and bold, and is the perfect hue for this season. Besides, you can never have enough plaid shirts. I am a huge fan of pairing shorts with a blazer for a more put together and refined look, and the navy plaid shirt pulls it all in together nicely. Who said a dandy gentleman can't dress up shorts! For shoes, I did my Clark's in a chestnut color, which really compliments the blue in the shirt and definitely no show socks. As for accessories, I kept it simple with a cool watch, bracelets, and flower lapel pin that compliments the blue in the shirt, for a fun and casual, but still dandy kind of look.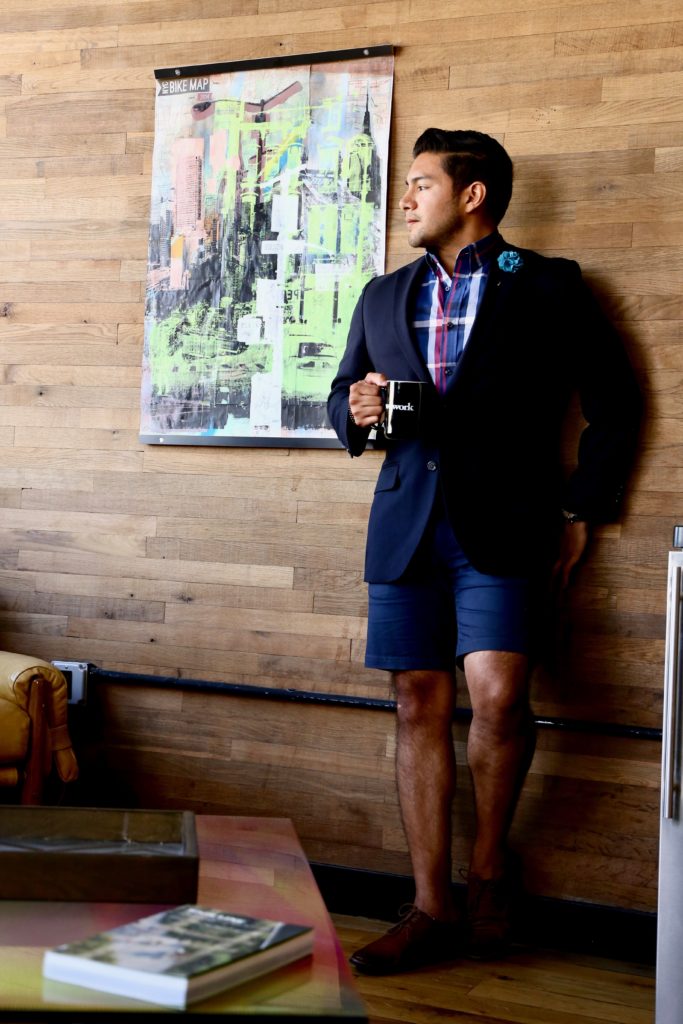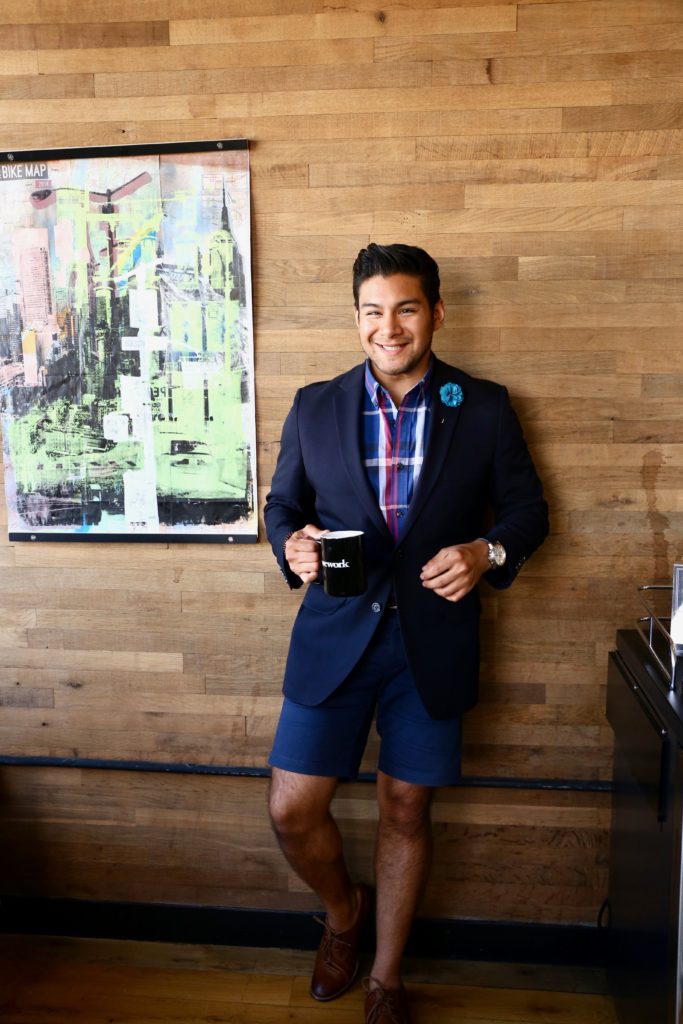 Photos by Negine Jasmine
great breathable fabric
My second pick from the Argyleculture SS17 is the Navy Combo Shirt. My inspiration for styling this shirt is what I would wear to happy hour on a cool summer day.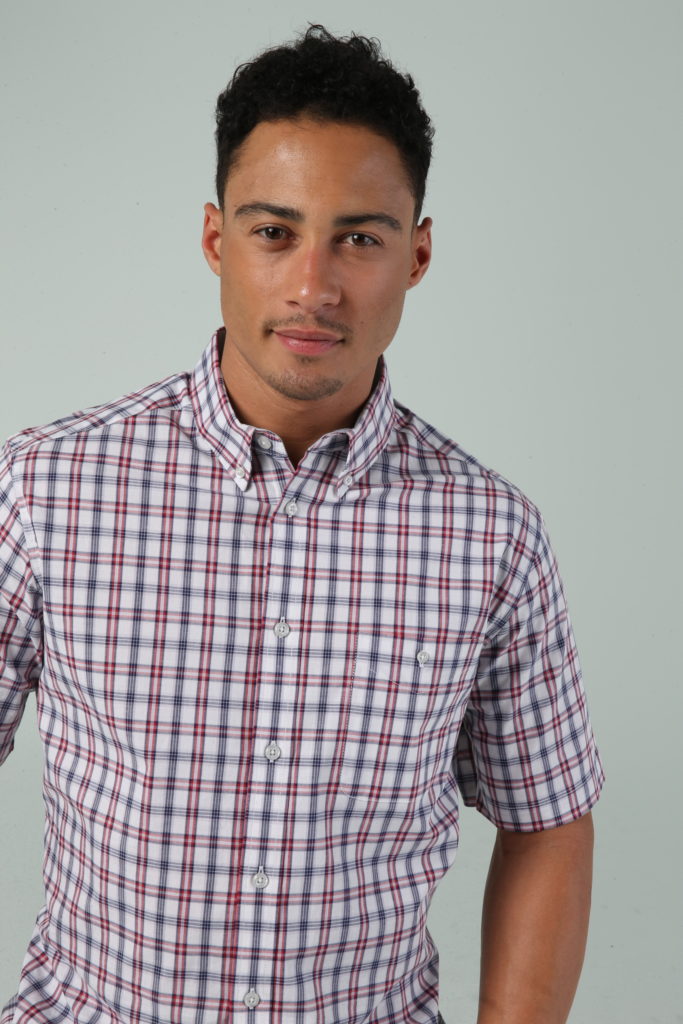 yells warm weather time
I really like the combination of both colors in the shirt; it yells warm weather time to me, as well as options. I would definitely pair this shirt with a pair of crisp khaki colored pants and a matching blazer in a stretch cotton material, which is a great breathable fabric for the spring and summer weather. As an alternative, navy or white stretch cotton pants would look equally as dandy. I would finish the outfit with either navy, brown, or gray shoes, with of course, no show socks. As for accessories, I would do a complementary pocket square to dress it up just a tad, and a cool watch. Dandy drinks for all!
Both shirts are super versatile, affordable, fun, and definitely Dandy approved. I'll definitely be checking out more of Argyleculture. If you want too see more ways to style Argyleculture, check out their blog. I hope you liked this post. Let me know what you think in the comments!
–
Thanks for reading, y'all stay dandy. 😎
-Diego
(Some of these links contain affiliate links, so that means if you click and buy something, I get a cut. It helps keep the site going! Full Disclosure)