I always advocate getting a three piece suit. Why? You can break it up into so many different parts. Here is a men's style tip on how I take 1 Suit and 3 ways to wear.
1 Suit, 3 Ways to Wear
1. Just wear the suit
The easiest way. This could apply to any suit that includes the waistcoat. Just wear the suit! This is a new suit I picked up from BOOKATAILOR. This three piece suit is a burgundy color. Here, I wore it without a tie for a party in Long Beach, CA. Throw in a tie and make it more formal.
2. Just wear the waistcoat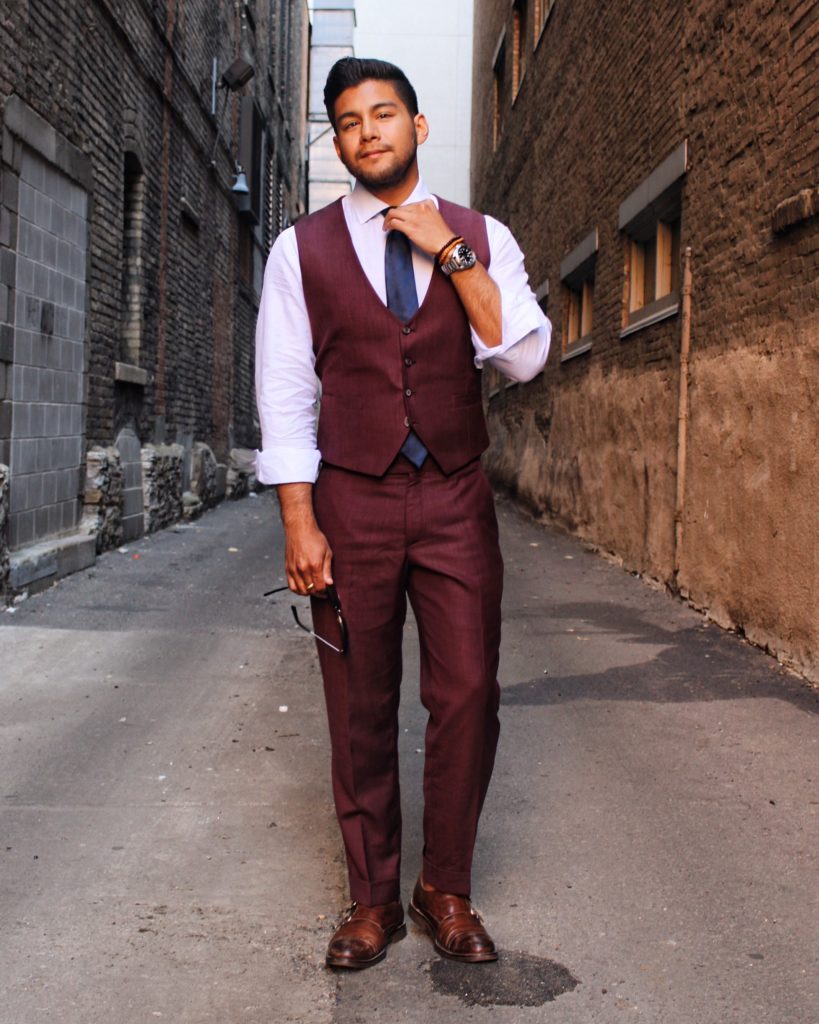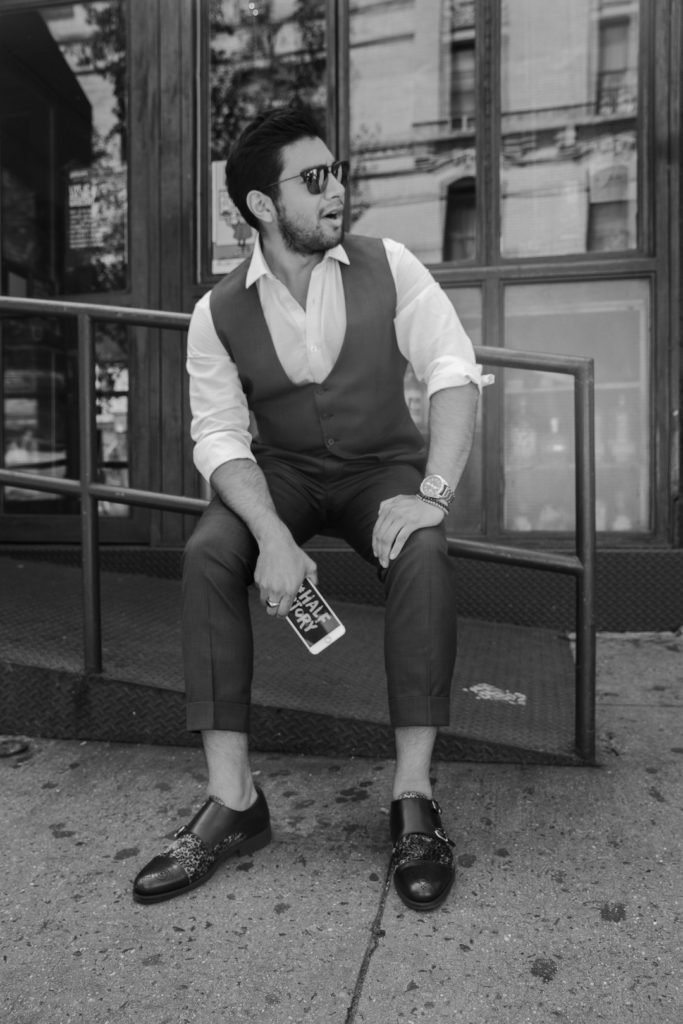 A little bit more casual. You can take this a few ways. I kept the tie and rolled up the sleeves in the first look and in the second, just left out the tie all together. You don't even have to roll up sleeves, but I felt it gave the look more character. You can mix the waistcoat with other suits you have to give it contrast.
3. Just wear the blazer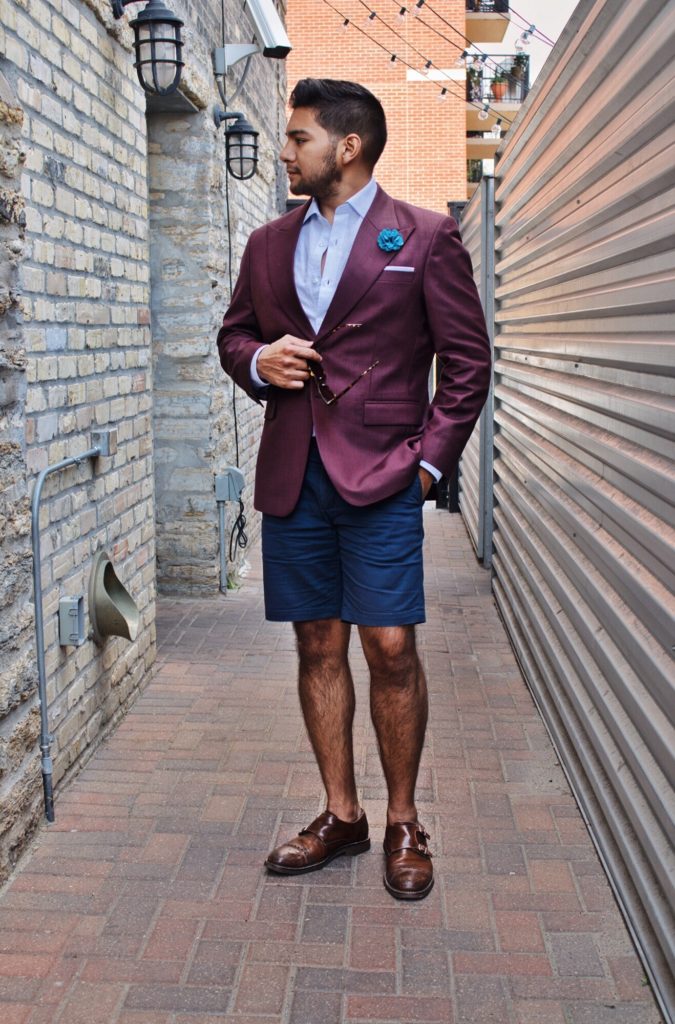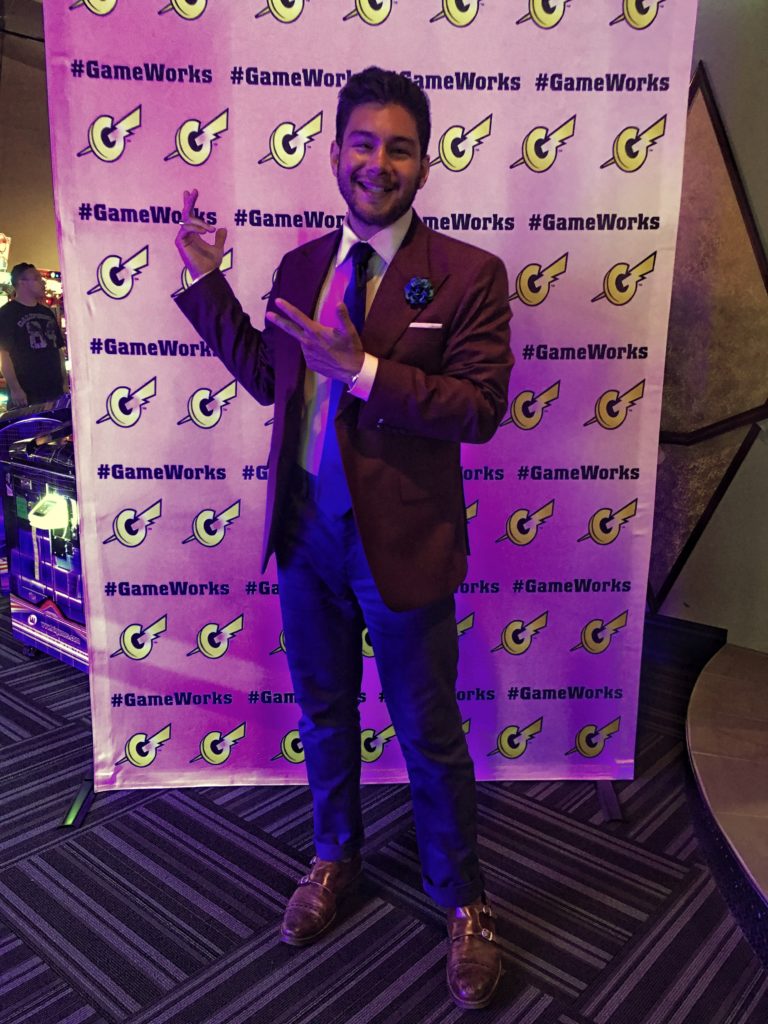 Another no brainer! Just wear your blazer with other outfits. Here I am wearing it with my shorts. Or, wear your blazer with another pair of slacks and you have a new outfit. Perhaps jeans or from another suit.
The key with any clothes you wear, is making sure it's working for you in as many situations as possible. I'm not a fan of wearing things once (unless I'm borrowing of course) since it seems wasteful. Wearing a three piece in different combinations will make your dollar go far and make it look like you have more clothes. Don't worry, your secret is safe with me.
SHOP THE LOOK
James Dean Eyewear sunglasses | BOOKATAILOR suit | Ties.com ties | Awl and Sundry shoes | Allen Young shirt |  Timberland watch
–
Thanks for reading, y'all stay dandy. 😎 Don't forget to follow me on Instagram!
-Diego
(Some of these links contain affiliate links, so that means if you click and buy something, I get a cut. It helps keep the site going! Full Disclosure)