February 5-7 is New York Fashion Week: Men! Let me show you my favorite shows and looks from Day 1.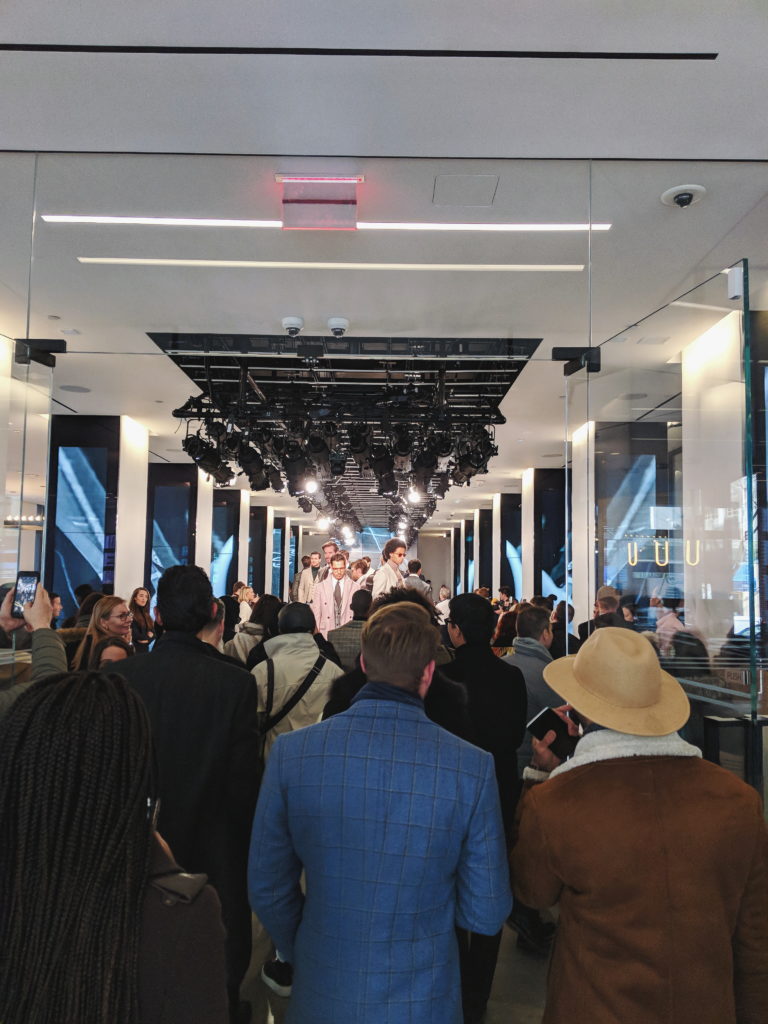 This year was especially hectic since NYFW picks up literally right after NYFWM this year! I picked out these favorites based on if I could actually wear it in real life or how cool it looks. A lot of times at these fashion shows, it's a place for experimentation and art. Just because I can't wear it, doesn't mean I can't appreciate it!
Krammer & Stoudt AW18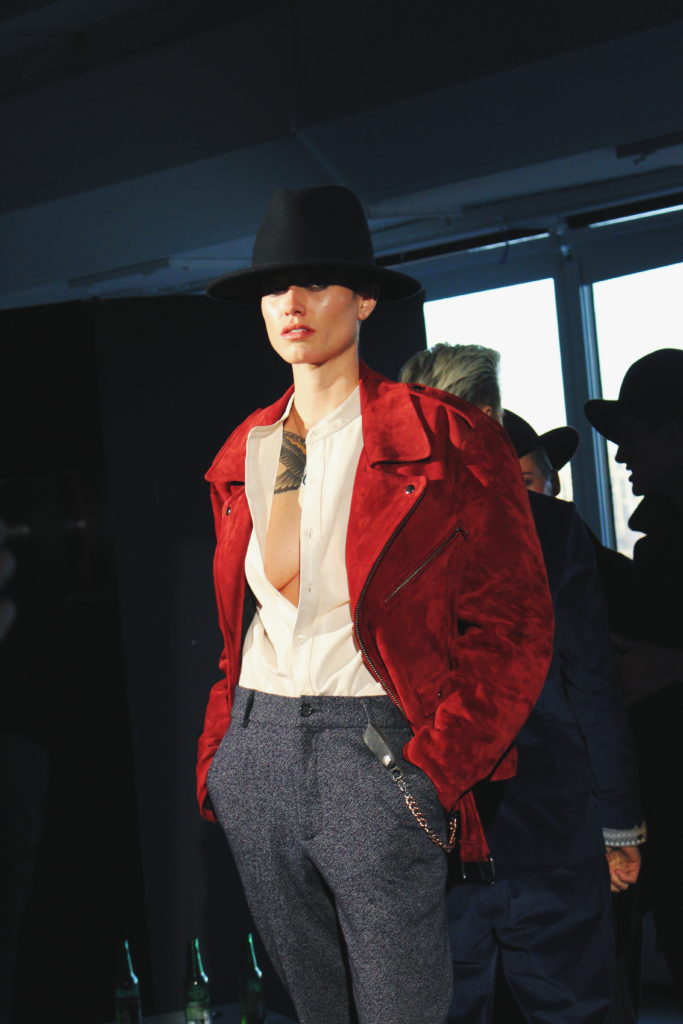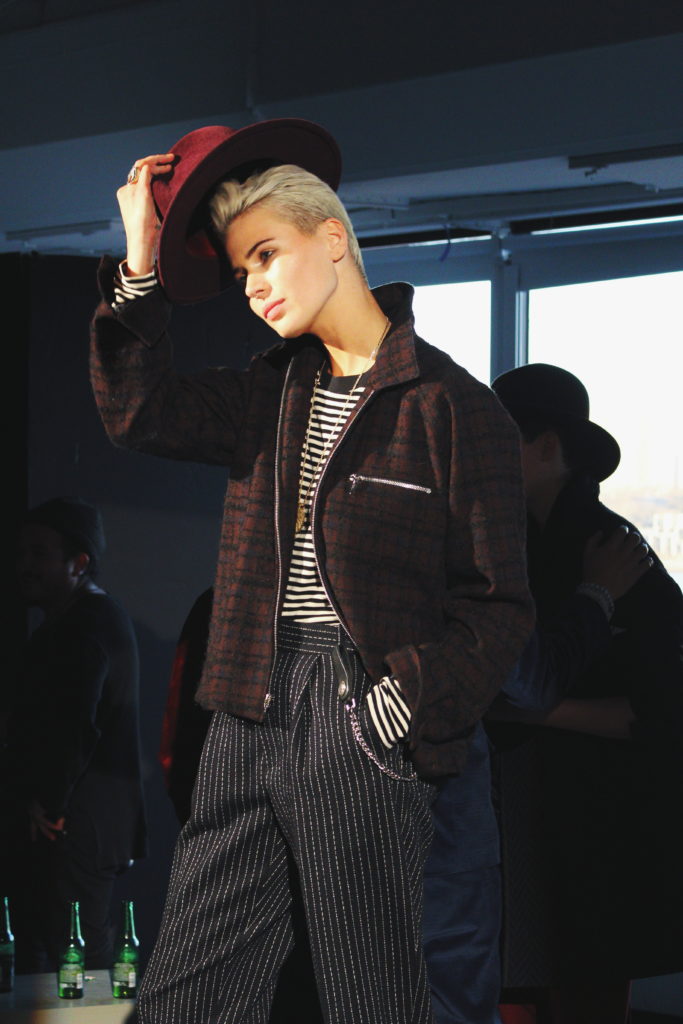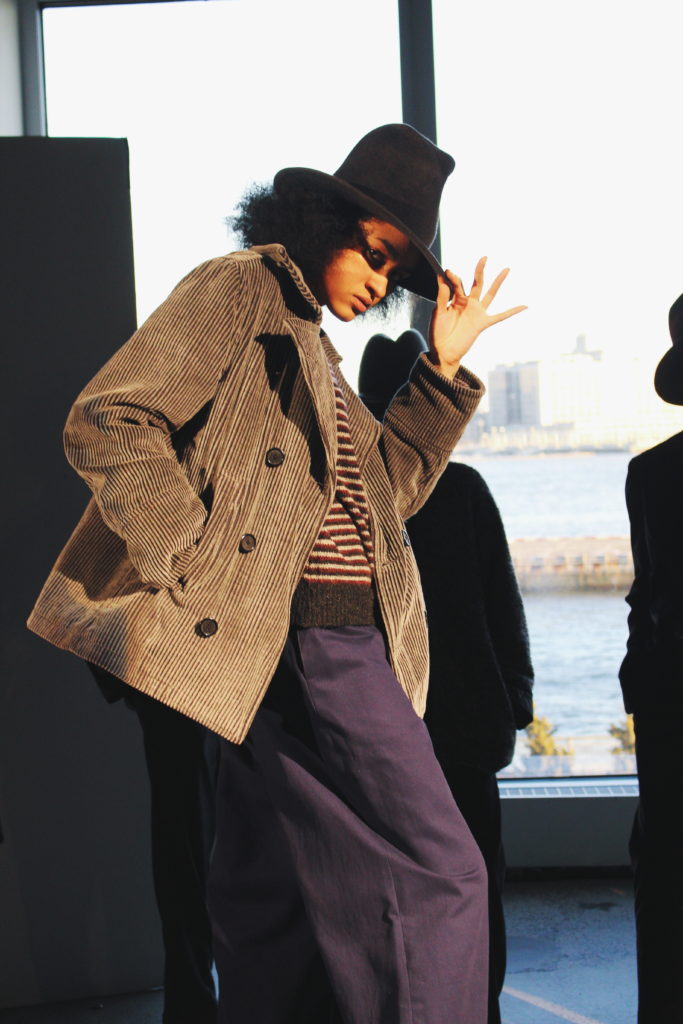 "In this collection, I continue to experiment with workwear and westernwear as the foundation. They are definitely hyper-masculinized styles. I'm not trying to change that dramatically, but just to add something new… romanticism, elegance, aesthetic pleasure, that comes from an unexpected fabrication, or color, or texture. It's pretty much been evolving that way for a while with the brand. We also wanted to honor the fact that we have noticed a significant fan base in women, and to no longer present the expectation that only men can access Krammer & Stoudt. More than ever before, these distinctions have become very blurry. We see no reason to ignore that, and feel it's time."
– Mike Rubin, designer
Suitsupply FW18 Collection – First Preview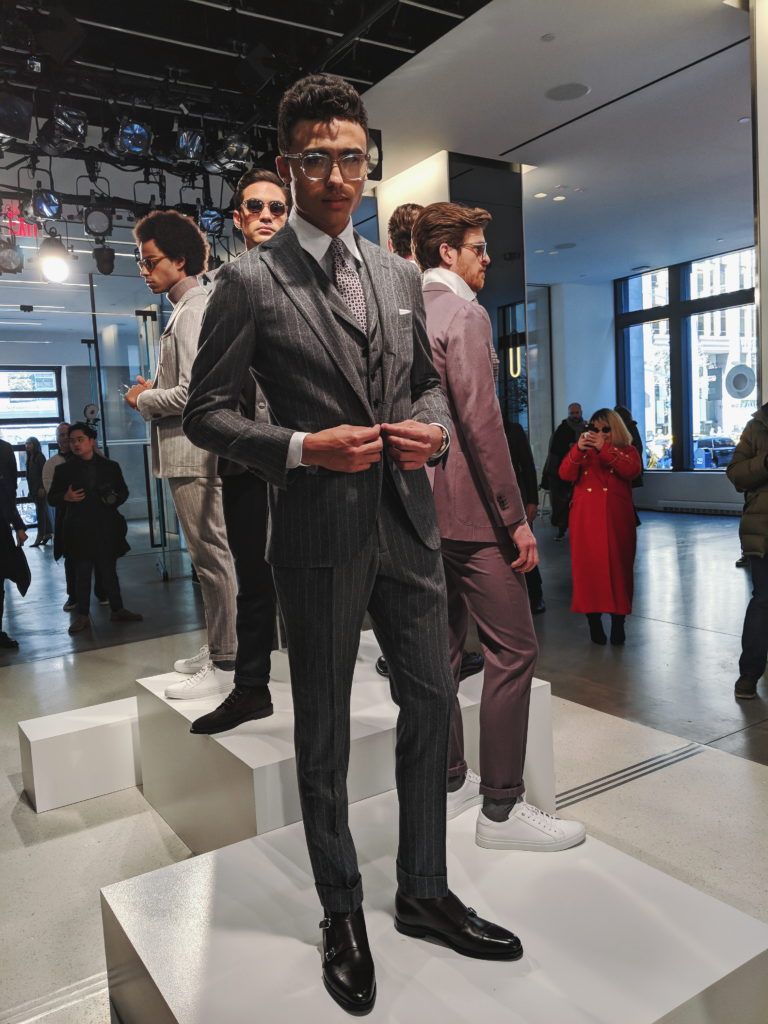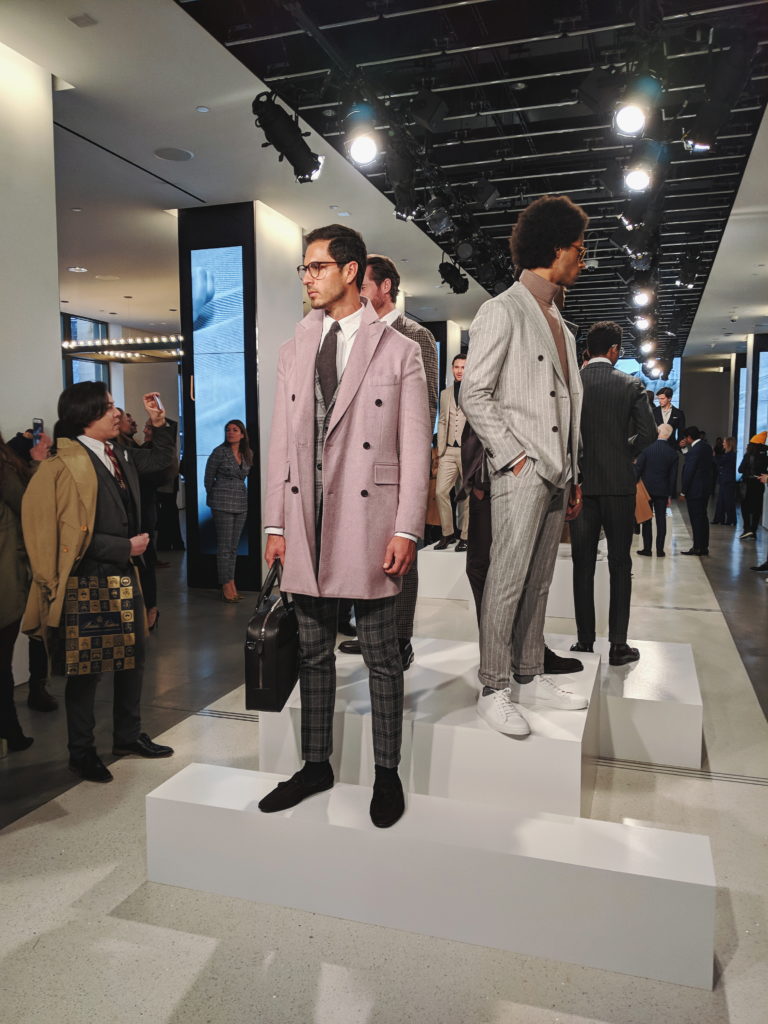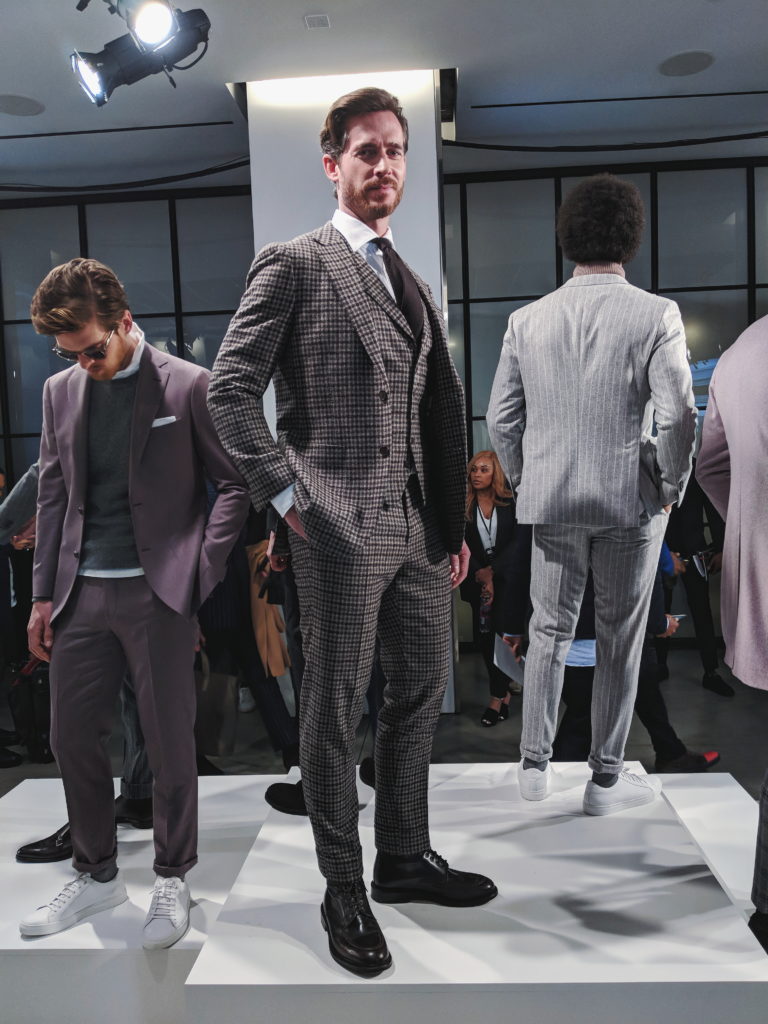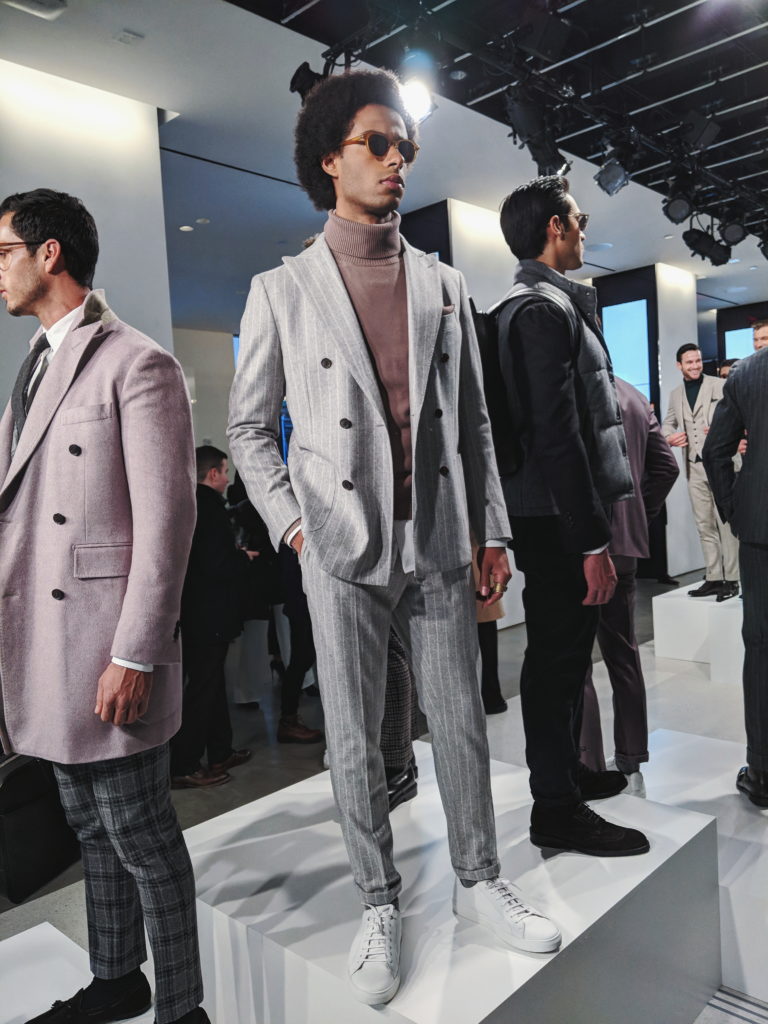 Suitsupply, with an Earth tone-rich foundation of sand, camel and pale browns, the brand presents a line featuring moleskin, ultrasoft baby alpaca, and brushed flannel for a luxe collection that's as elegant as it is utilitarian. Cold, silver-grey shades and washed out pinks in cashmere are complemented by emerald and army green highlights, bringing a sleek, clean aesthetic to the newest line of suits, knits and outerwear.
Descendant of Thieves AW2018 Collection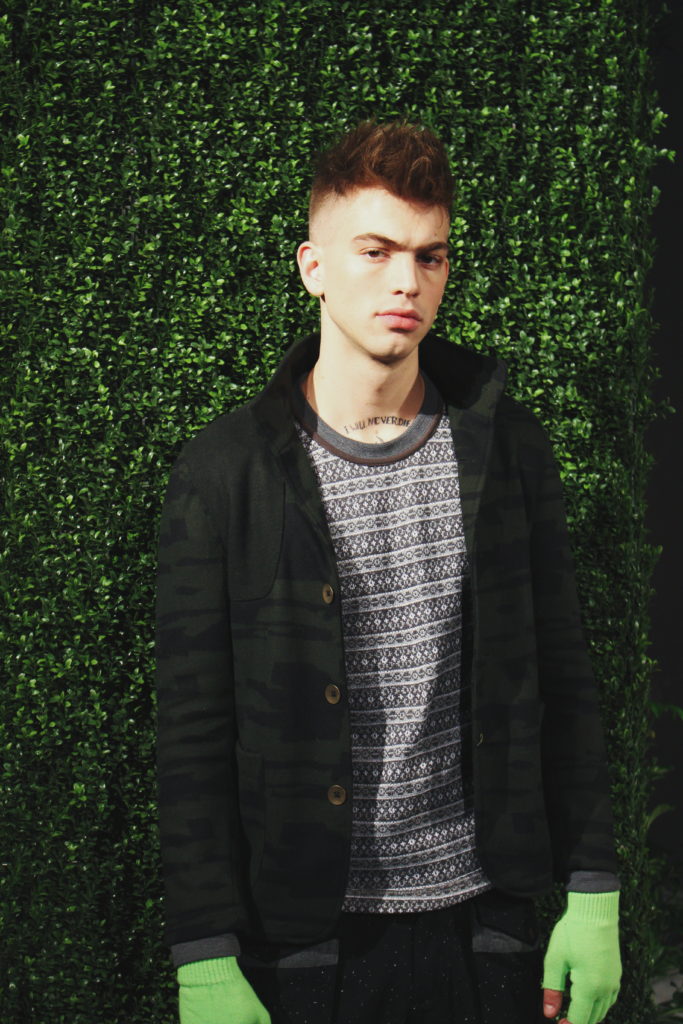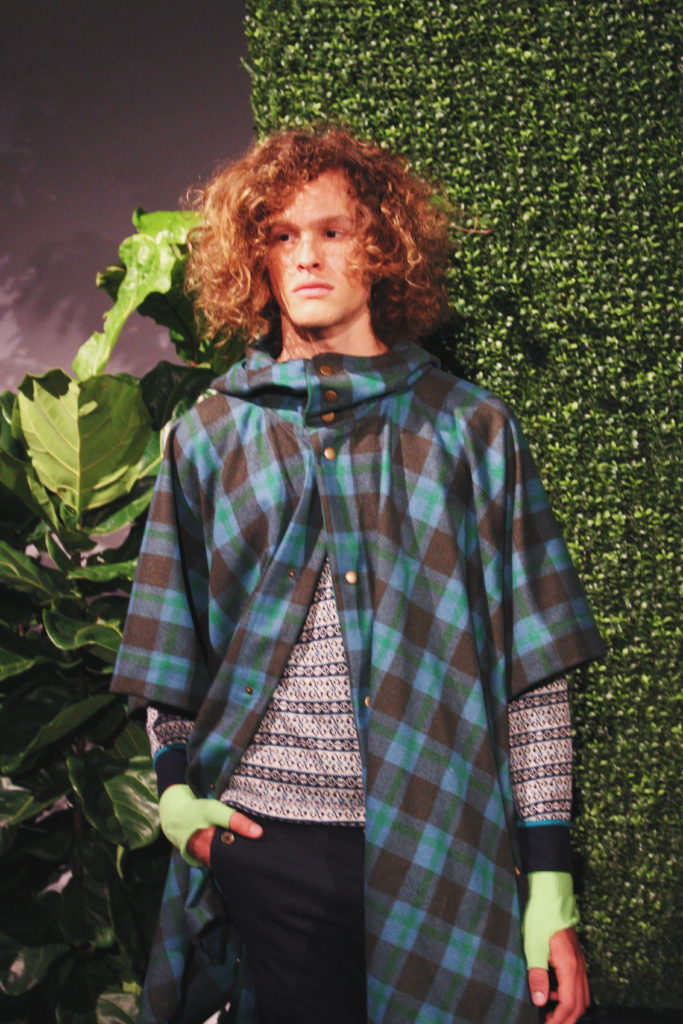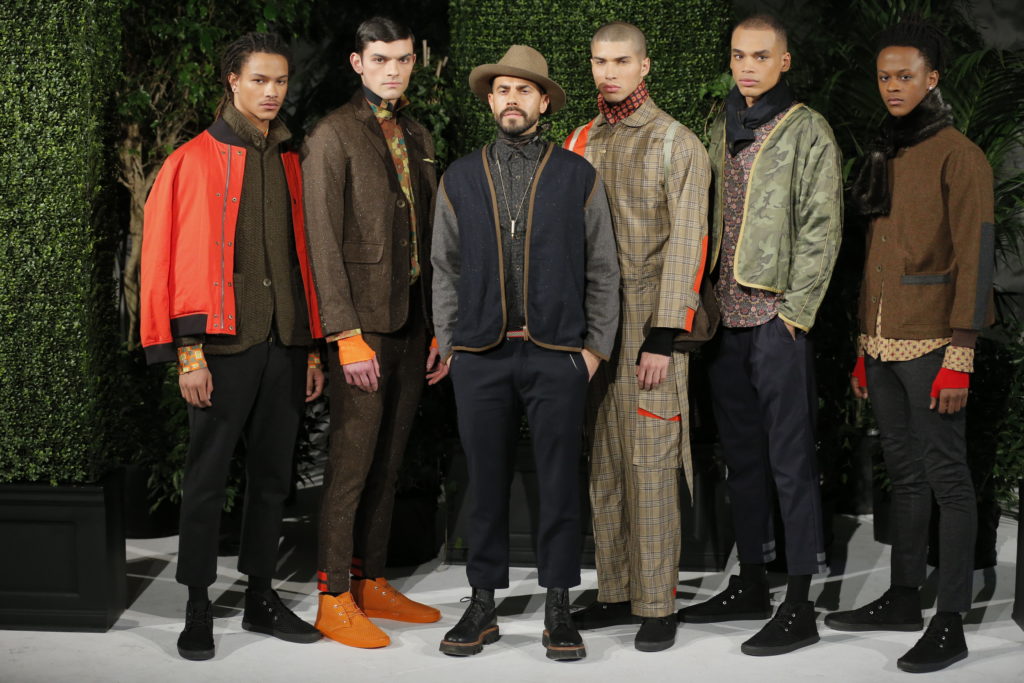 HAIR: Oribe
GROOMING: Lab Series Skincare for Men
SHOES: DESCENDANT OF THIEVES x JIBS LIFE
"We were inspired by the traditional yet controversial English Fox Hunt. We considered the fox hunt's strict clothing etiquette when building the collection into 3 distinct and competing teams. However, there is a twist on the interpretation of the hunt. Our version of a fox is someone who is handsome, chic, and a distinctive dandy. By inverting the idea of the fox hunt, we also modified the definition of the "kill". In this case, the audience, editors, influencers, and photographers actually become the hunter with the intention of nailing that 'killer shot'. The objective of the game remains constant with the ultimate goal of capturing the fox."

– MATTEO MANIATTY, Creative Director and Co-Founder
Maiden Noir Men's Fall 2018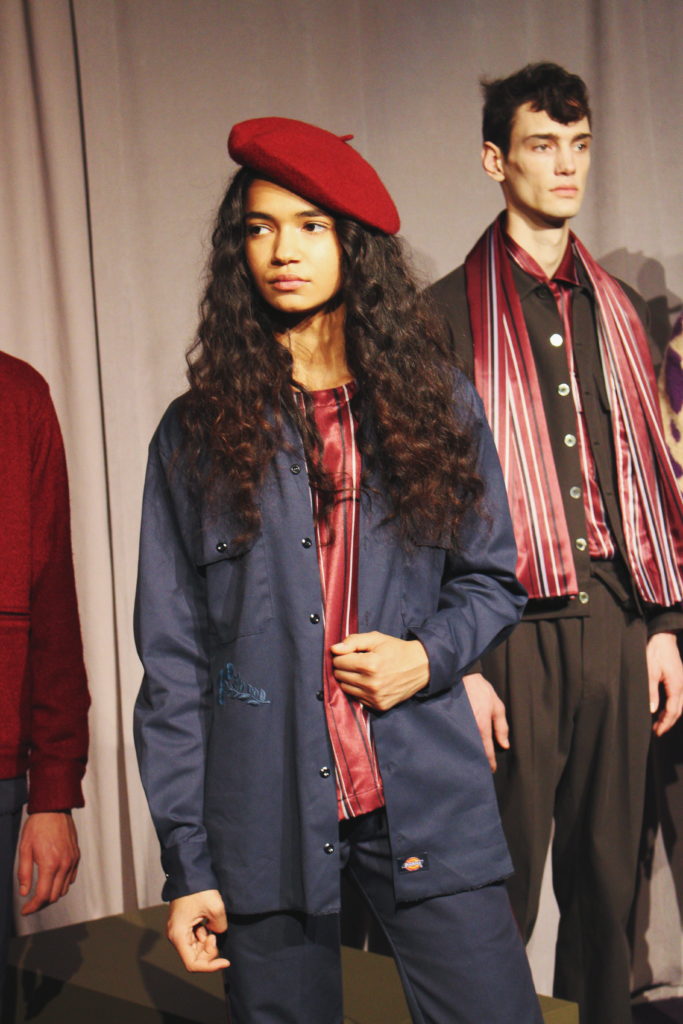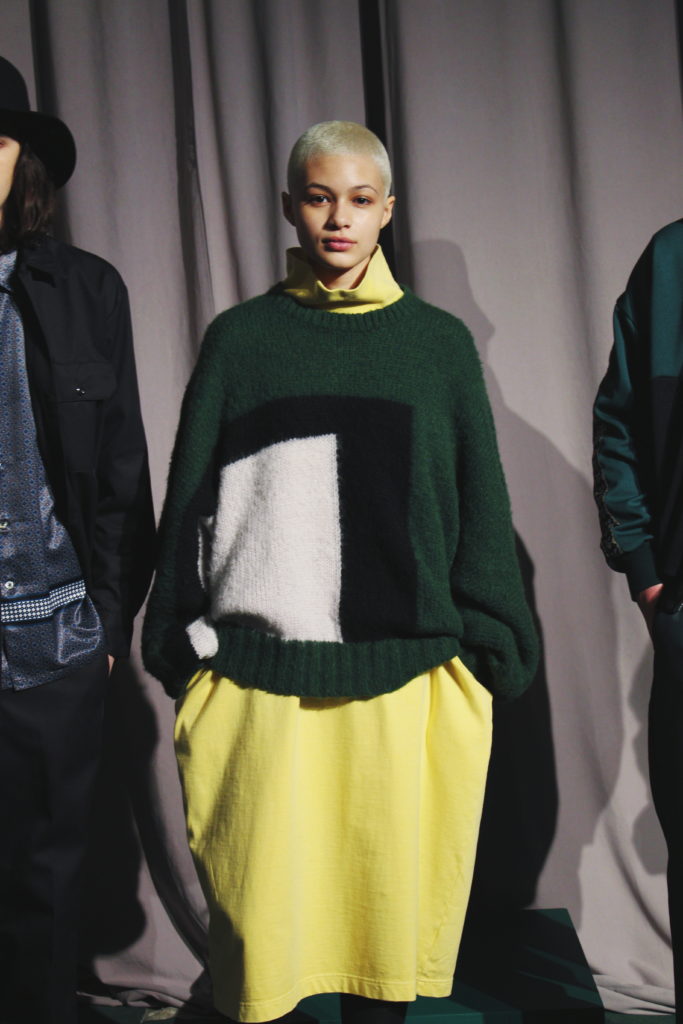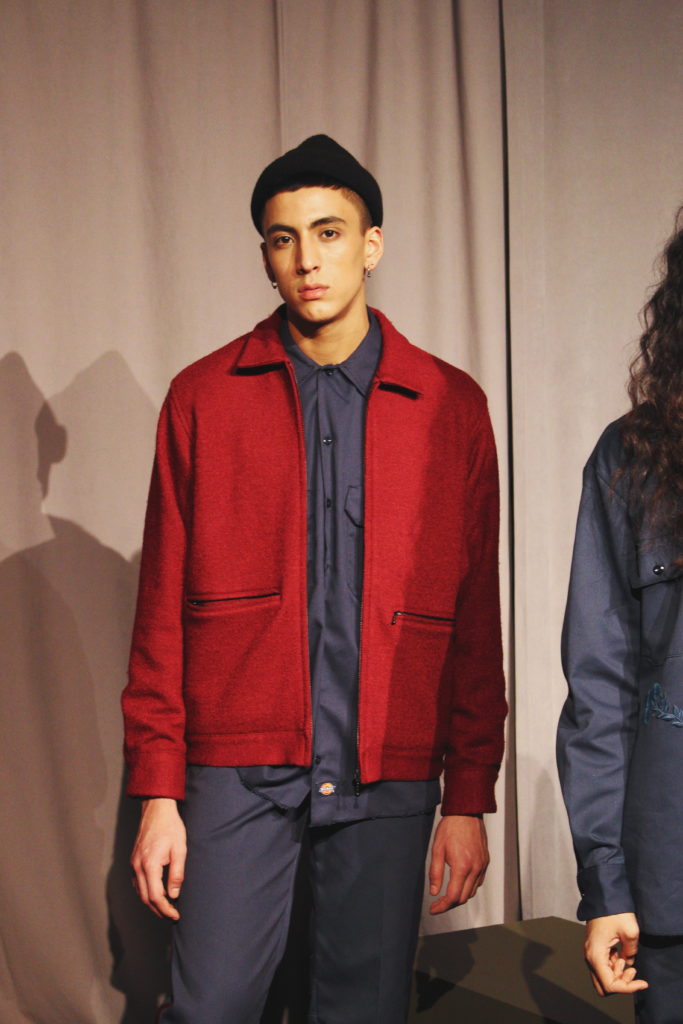 Inspired by the Pacific Northwest, Maiden Noir's fall collection contained a rich colors that ranged from purples to greens. Loose constructed pieces with touches of silk to add some sophistication.
LAB SERIES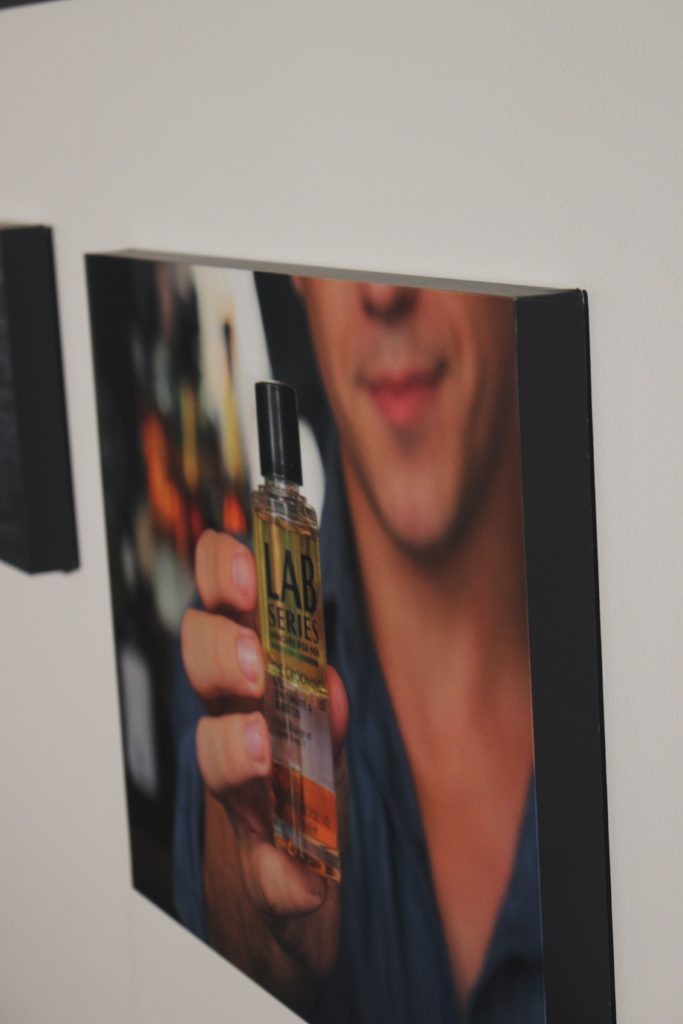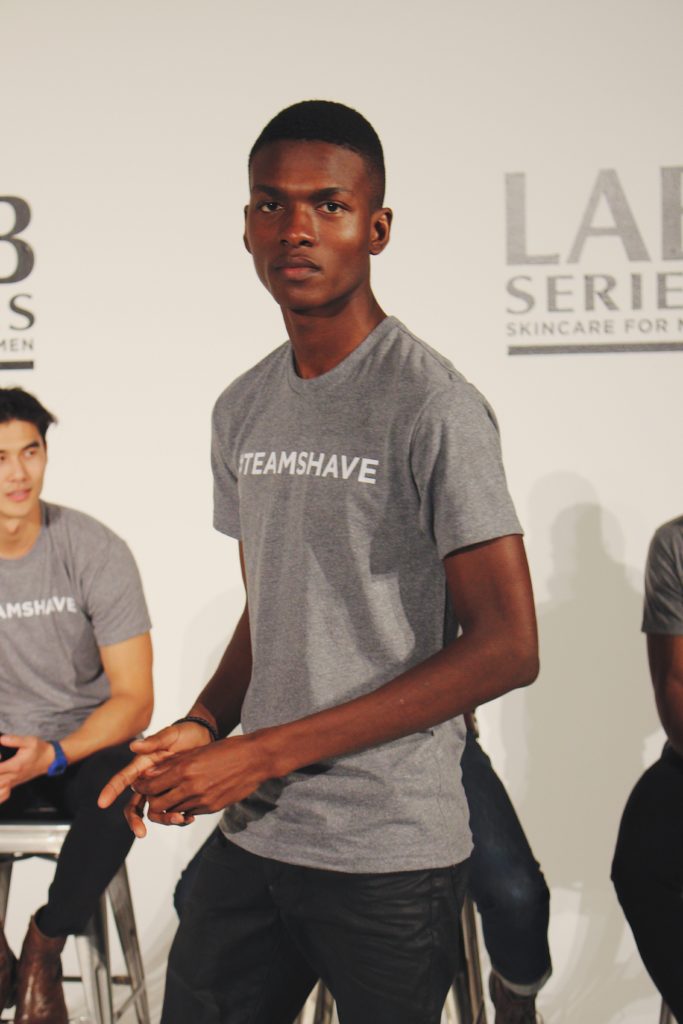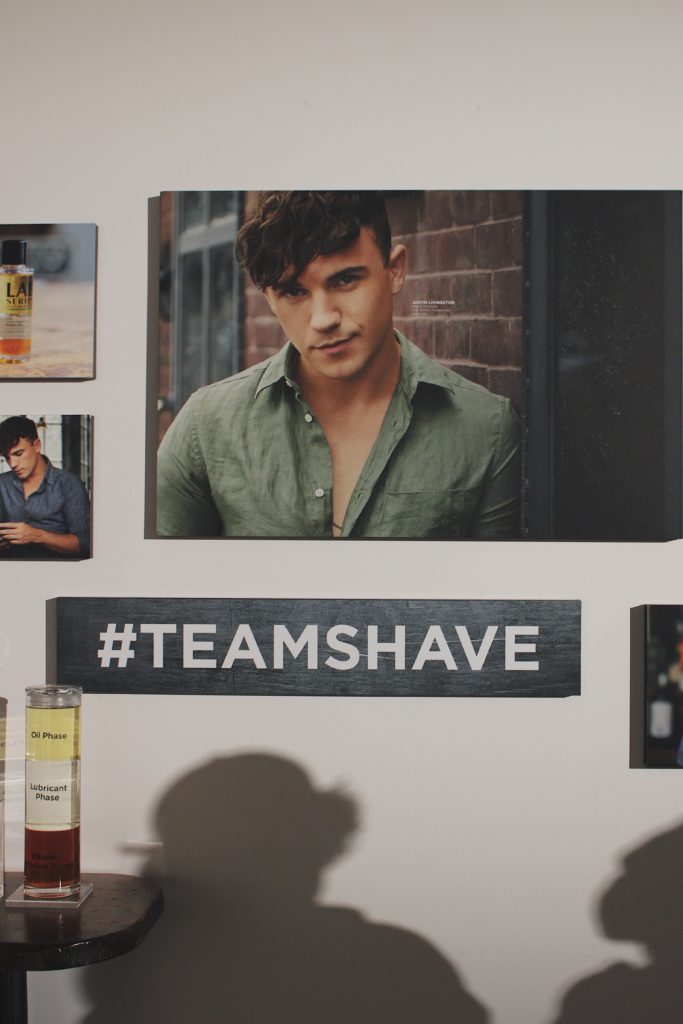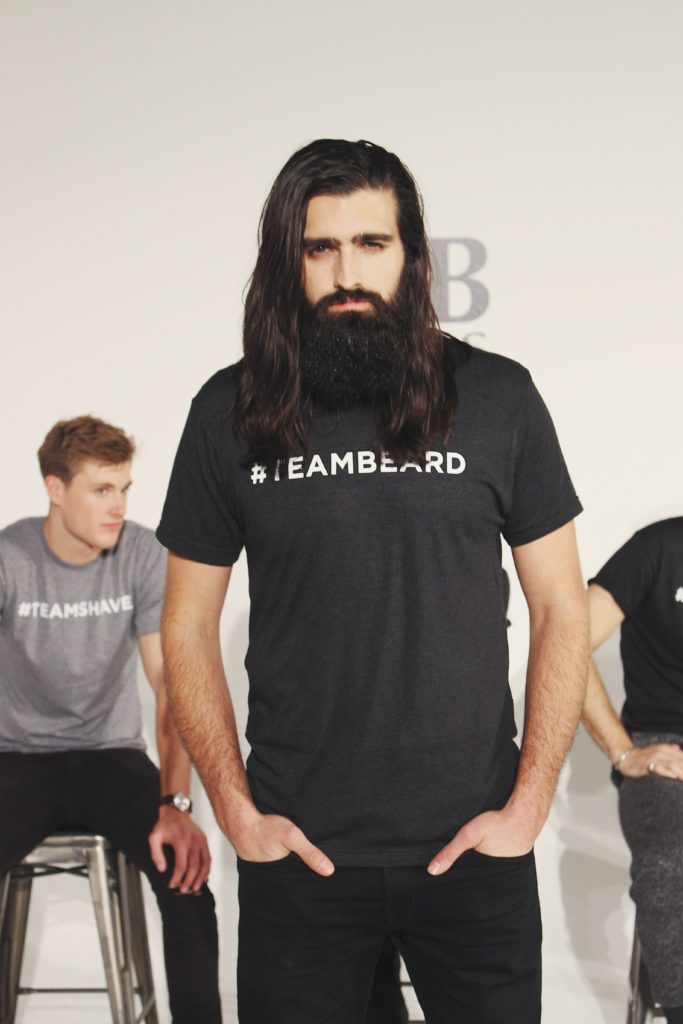 For the third time, LAB SERIES is the official grooming sponsor for New York Men's Day, a full-day event where twelve designers will show simultaneous presentations across two time-slots during NYFWM. LAB SERIES and Grooming Director Jodie Boland (@jodieboland), will offer grooming services to designers David Hart and Descendent of Thieves in the morning and afternoon sessions respectively. This season, they will be debuting a new product, The Grooming Oil.
My NYFWM Day 1 Look
GET THE LOOK
Banana Republic coat (similar, similar, similar) | The Suit Depot gloves | Nick Graham shirt (similar) | Beckett Simonon shoes | Ties.com socks and tie
–
Thanks for reading, y'all stay dandy. 😎
-Diego
(Some of these links contain affiliate links, so that means if you click and buy something, I get a cut. It helps keep the site going! Full Disclosure)