Scientist for day. I had to chance to stop by Unilever for a Dove R&D event in Trumbull, CT to check out Dove Men+Care and how it's made. Check out what I saw there. 
At Unilever R&D, we had the scientists themselves who work on Dove Men+Care products show us how everything works. You may heard the line, "Tough on Sweat, Not on Skin," but why is that? For example, for Dove Men+Care Antiperspirant, they worked with dermatologists to create a clinically proven non-irritating formula. The range, infused with vitamin E, includes 1⁄4 moisturizer technology that helps boost the skin's natural moisture barrier.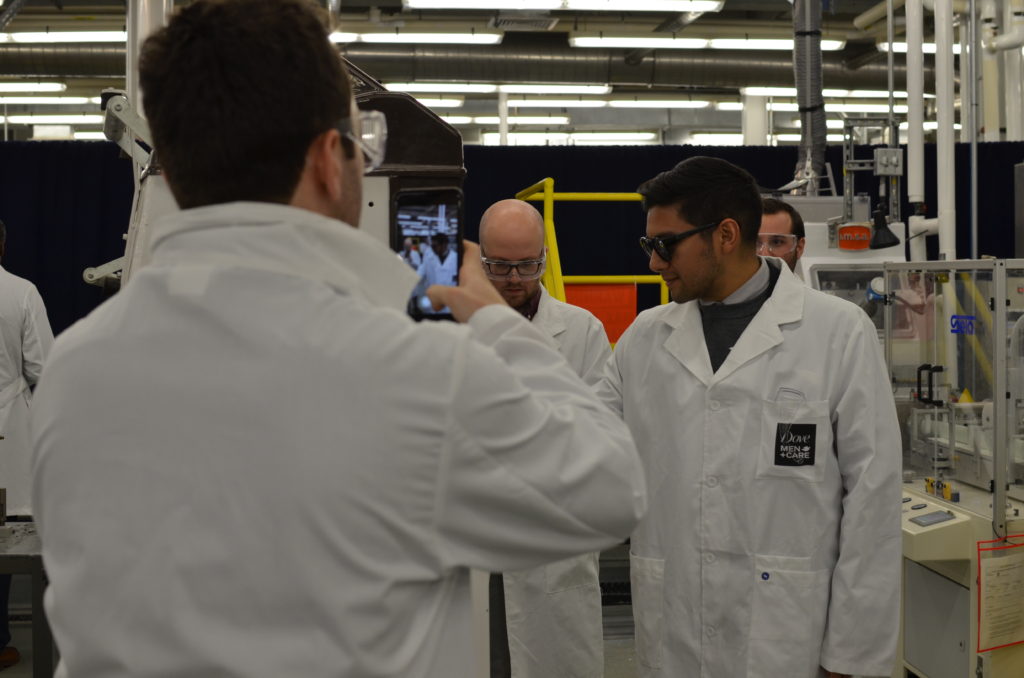 Dove Men+Care products designed specifically to accommodate men's skin needs and grooming preferences. I learned that they do tons of market research to appeal to men's sensories. Apparently lather is a big deal and they make sure you can get tons of suds with little effort.
Check out my trip in the video above. You can always see my trips as they happen on my Snapchat, add: DandyInTheBronx
–
Thanks for reading, and follow me on Twitter: @DandyInTheBronx 😎
-Diego