Story matters to me. So when I was approached by Hue, I needed to know why they exist. The owner of Hue originally came from the Bronx (has moved to the west coast) and sought to have a hair and skin care products specifically formulated for the underserved multicultural market.
I'm multicultural (Ecuadorian and great grand father was Chinese) and from the Bronx.
I'm sold.
The core of the group. We start here. Sulfate free, the core shampoo is a blend of salicylic acid and ginger root. That means it gets in really deep. The packaging mentioned a black pepper sent, but it just smelled really clean to me.
The conditioner comes next. Once you get all the shampoo out, massage it into your hair and let it rest for at least one minute. It's paraben free and silicone free, with a blend of baobab seed oil, avocado oil, and shea butter. The packaging also mentioned a black pepper sent, but it just smelled really really clean to me.
Awakening Mist. Is this an item from Final Fantasy? No, it's a pick-me-up in a bottle. Do I drink it? No, just hold the bottle 6 to 8 inches away from your face, then spritz once or twice. Use this spray whenever you need POWER—in the morning, after lunch, or before your evening workout.
Protip: You put this on BEFORE you shave. Let it settle in before you start shaving. This prevents ingrown hairs and exfoliates the skin. Also, I can definitely start smelling the peppers.
Pomade. What styles the hair. I use clay or gel specially, so I really can't judge this. It's petrolium free, paraben free, and silicone free. If you already use promade, then this is right up your alley.
If you want to lean more about HUE, check them out here. I'll definitely be trying the Awakening Mist more to pump me up! Follow me on shapchat for daily dandy, menswear, unboxings, and reviews! I'll be using HUE this morning!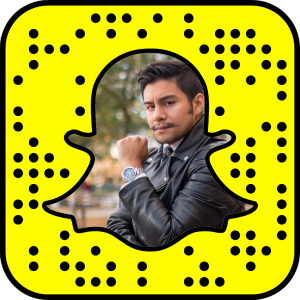 –
Comment on what you think about this post below and SUBSCRIBE for giveaways, foods, events, and outfit inspiration right from The Bronx! See more on the blog!
Follow me on social media. Daily adventures on Snapchat: DANDYINTHEBRONX