It's wedding season. That might mean taking your suit through airplanes and trains. How to do you pack a suit without ruining it or using a garment bag? Let's try with my luggage from Luggage Online.
Sometimes it's impractical or too much of a burden to use a garment bag. A carry-on can be more efficient and you can skip the baggage claim. Being able to make use of limited packing space is a skill that saves you time and keeps your suit ready for any event.
I made this quick video on what I packed for a wedding. Thanks Luggage Online for hooking me up with this amazing carry on spinner from Brics to use for my trip. I picked this one because I wanted the old school feel of luggage and is very dandy compared to the ones today with lots of bells and whistles.
So here is how to pack a suit:
Step 1
Lay suit facedown on a flat surface.
Step 2
Fold left shoulder back.
Step 3
Turn right shoulder inside out, then tuck left shoulder into the right.
Step 4
Fold in half lengthwise and then fold horizontally.
Step 5
Place folded jacket in center of outstretched trousers.
Step 6
Fold trouser bottoms over jacket and repeat with top of trousers.
Basically, the idea is to turning it inside out and fold it as little a possible. For pants, I'm also a fan of rolling them up. Your outfit may not stay 100% wrinkle free, as you see in my pictures above. I wore it a lot this weekend! You might as want to pack a portable steamer. With the portable steamer, I can make sure everything looks perfect.
With that all Italian-made Tuscan leather, the luggage is a little stretchy and can fit way more stuff than it seems, as you can see in the video. All those things in the video, especially in my dopp kit, are NEEDS for me. What is always in your luggage? .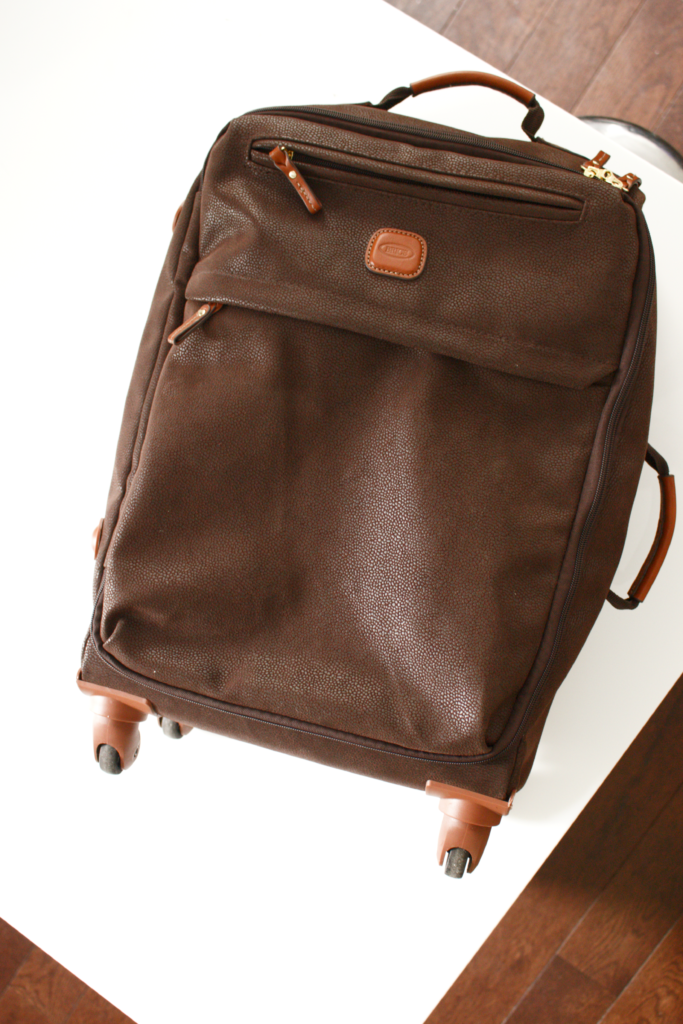 Thanks once again to Luggage Online for sending over the amazing luggage to try out.
–
Thanks for reading, y'all stay dandy. 😎
-Diego
(Some of these links contain affiliate links, so that means if you click and buy something, I get a cut. It helps keep the site going! Full Disclosure)