In the heart of Buffalo's urban and culturally-rich landscape lies a new resort and conference center, housed in a building more than a century old, rich with history, cultural significance, and intricate architecture.
a national historical landmark HOTEL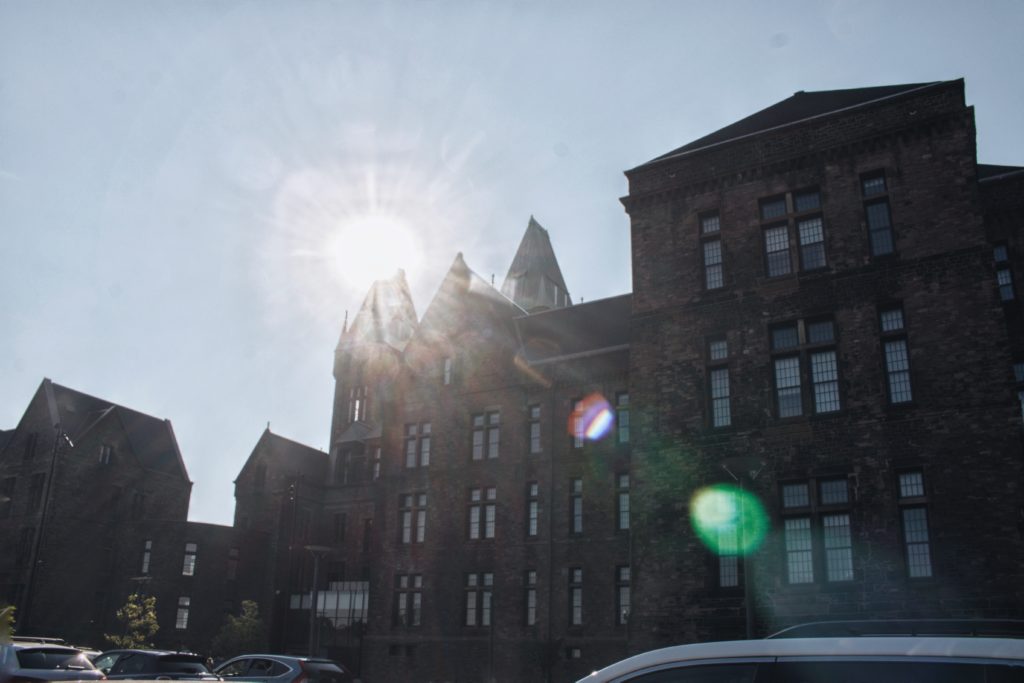 I had the pleasure to stay at Hotel Henry during Queen City Fashion Week. Hotel Henry Urban Resort Conference Center the first phase of redevelopment at the Richardson Olmsted Campus, which was built in 1870. In 1986, it was designated as a national historical landmark and given $100 million for restoration. During its rich history, the buildings were home to a psychiatric facility that ran from the 1870's to 1975.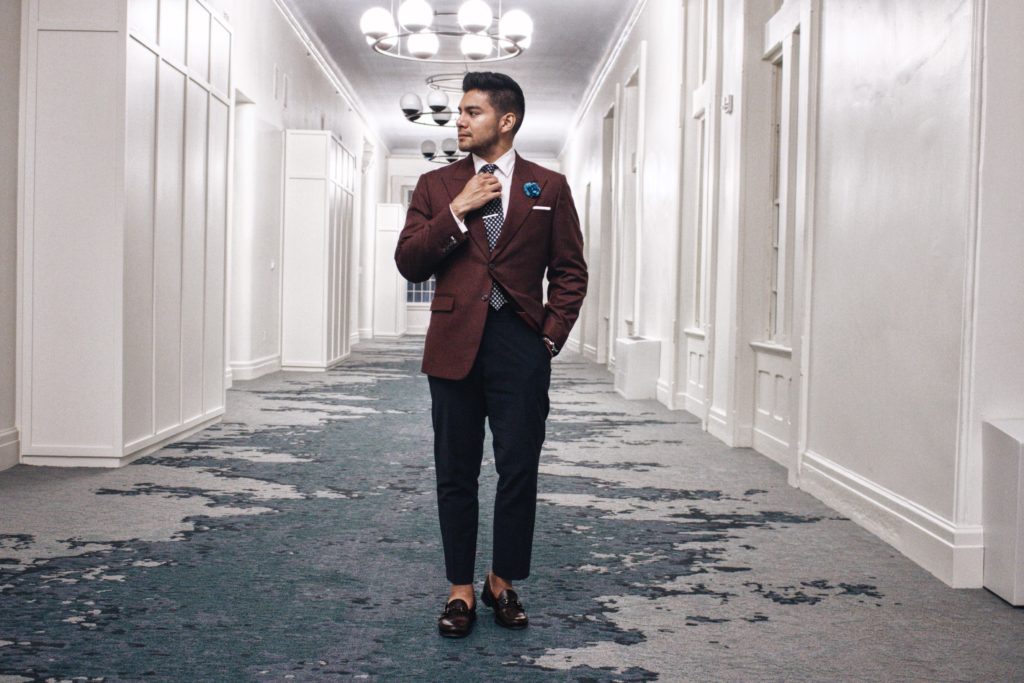 vision of a gothic castle
Hotel Henry opened on April 30, 2017 and features 88 guest rooms, including four suites. The exterior of the hotel is nothing short of breathtaking; the name "Hotel Henry" serves to honor of the buildings' architect, Henry Hobson Richardson. He built it in the "Romanesque Revival" style that is a hallmark of his work, and looking at it brings to mind a vision of a gothic castle. The interior is just as beautiful with its white walls, architectural pictures and local art, and elegant decor. The guest rooms feature 18-foot ceilings, 14-foot windows, comfortable platform beds, multiple electrical outlets with USB ports, storage space, European-style bathrooms with illuminated LED mirrors, and many accessibility features.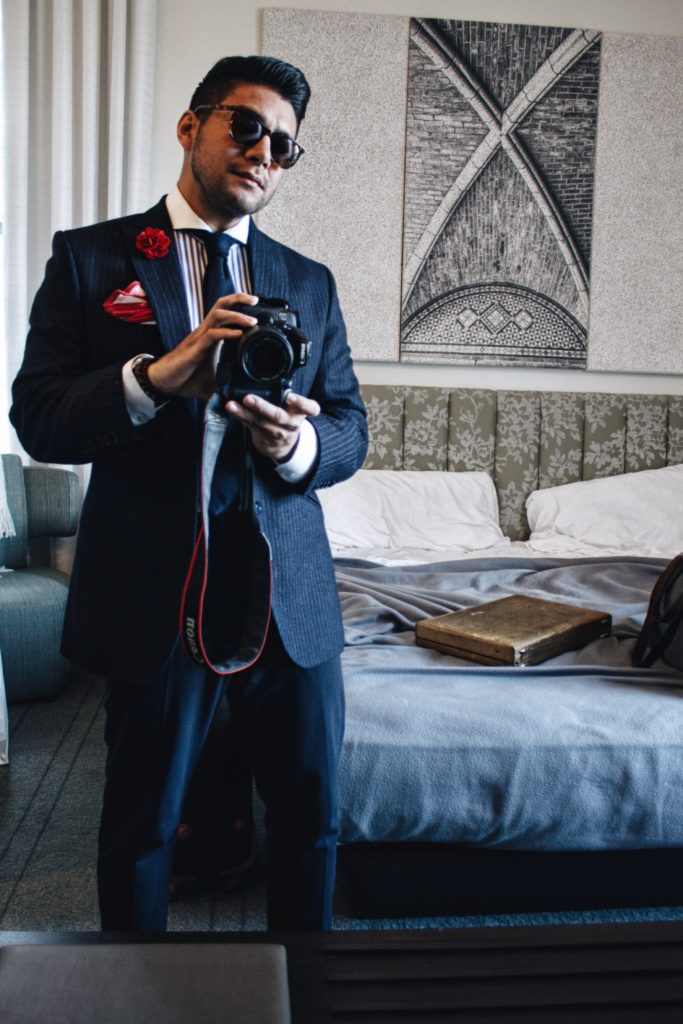 20-foot ceilings
The suites showcase even more features and amenities. A King Suite offers a private lounge area with complimentary coffee and tea, LED mirror televisions, an oversized shower and a soaking tub, and a separate sitting area with a dining table. Original wooden beams and exposed brick add to the "urban aesthetic" of the suites. Book a Loft Suite King, and you'll be greeted with a two-level suite with 20-foot ceilings.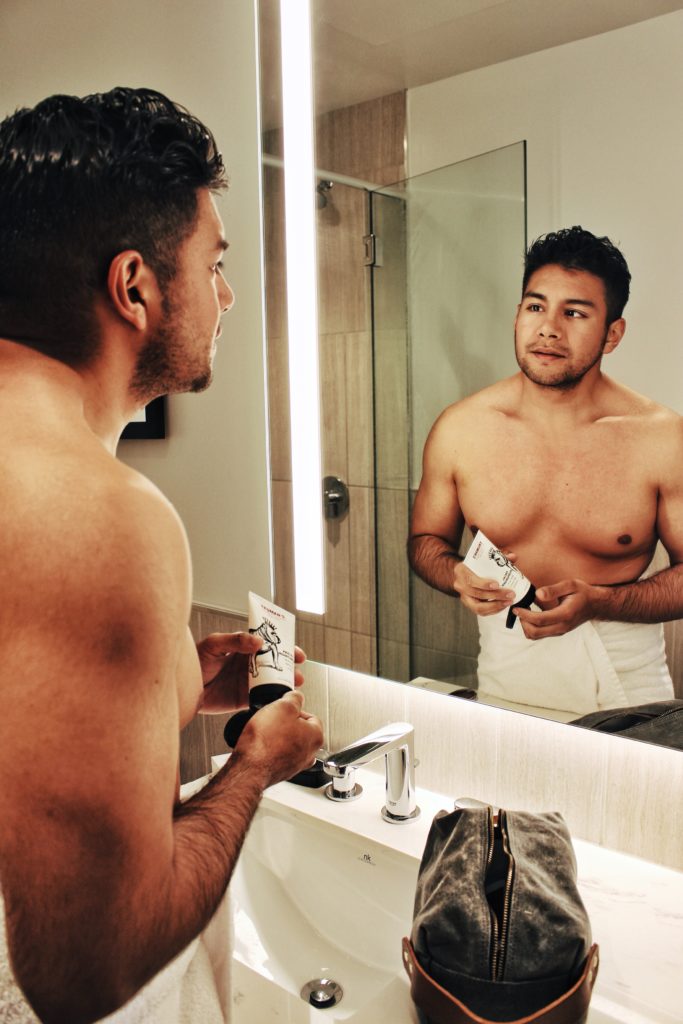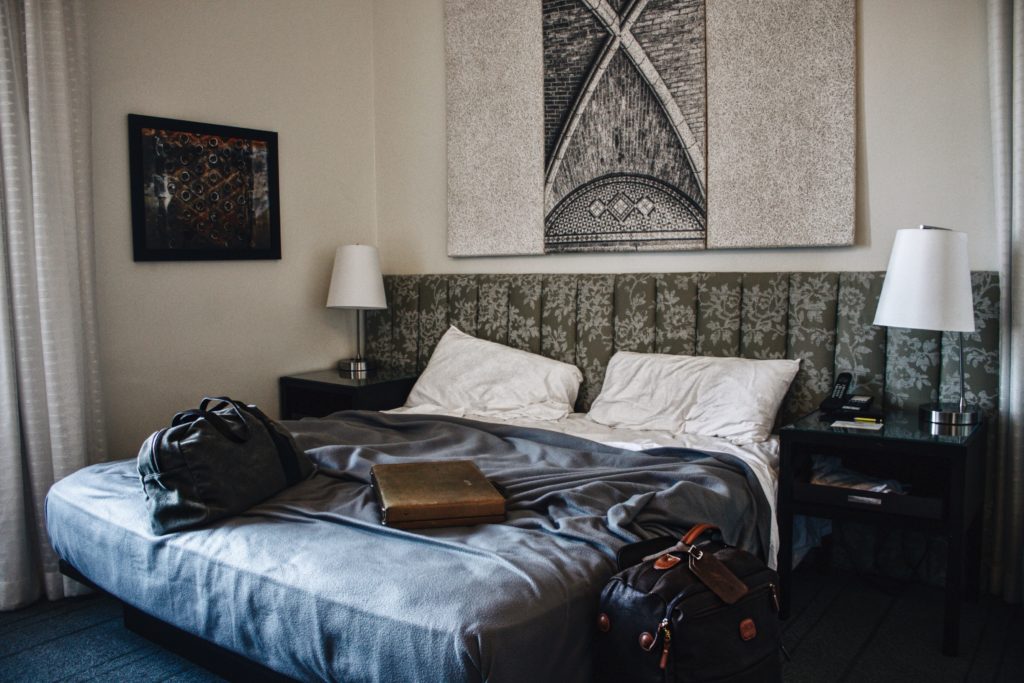 The Conference Center provides meeting space for up to 500 people, with broadcasting equipment and in-house audio-visual technicians. And the building's current amenities may not be the only thing that guests are drawn to; with its long history as an iconic architectural landmark and hospital, preservationists, architecture and history buffs are always exploring the building and grounds. New art installations and exhibitions have begun drawing the art community as Hotel Henry establishes itself as the newest addition to Buffalo's cultural corridor.

gathering space for the surrounding neighborhoods
Hotel Henry also has amazing dining. Stop by 100 Acres, the hotel's contemporary restaurant, bakery, coffeehouse, bar, and gathering space for the surrounding neighborhoods. "100 Acres" acknowledges the 100 acres of farmland that was set aside for the patients at the hospital and the notion of hyper-local agriculture. 100 Acres has continued to develop the property's original 19th century greenhouses to create a kitchen garden. You are served a multitude of ingredient-focused culinary experiences in an expansive hall with plenty of places to sit.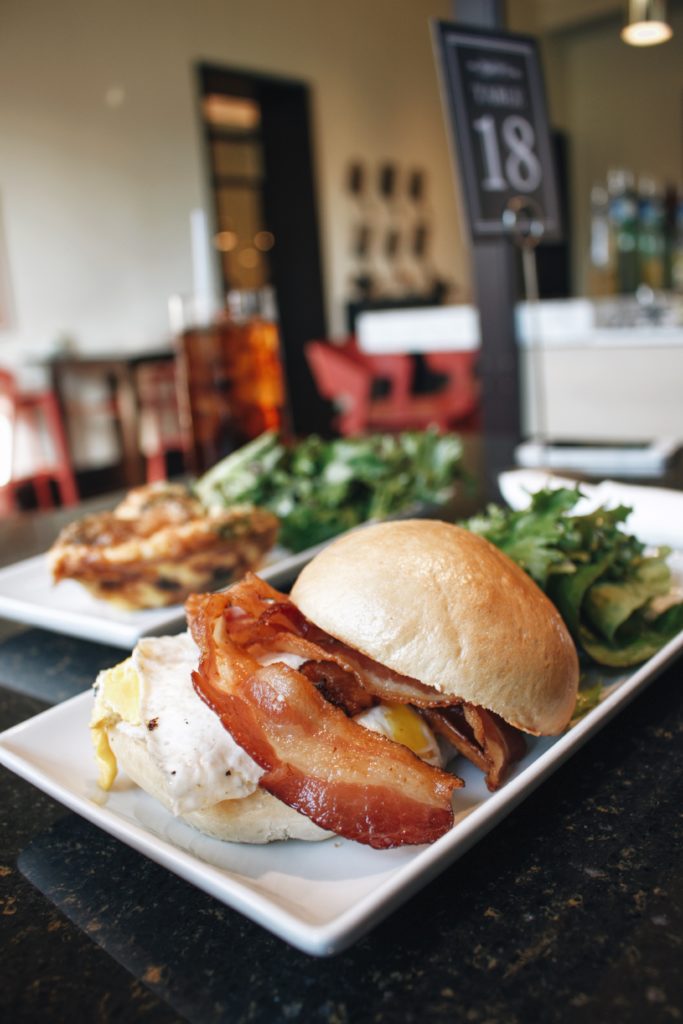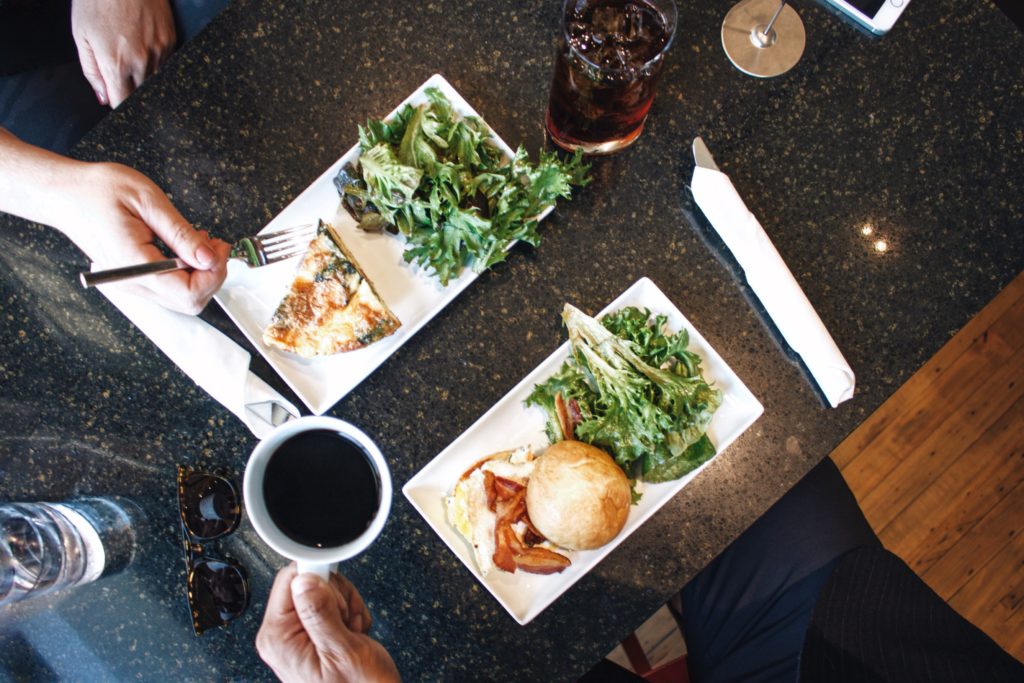 epicenter of Buffalo's "cultural corridor"
With parks, museums, a lake, and an "urban resort neighborhood" around the conference center, there would be no shortage of fun outings for those who stay here. The Elmwood Village is the neighborhood in question; it is the "shopping center of downtown Buffalo" and has a wide array of coffee houses, restaurants, boutiques, historic pubs, and a farmer's market.
Hotel Henry is at the epicenter of Buffalo's "cultural corridor." Here, you'll find museums such as the Albright-Knox Art Gallery with contemporary art, the Burchfield Penney Art Center with ever-changing exhibits and featured artists, and the Buffalo History Museum with architectural and innovational history.
The hotel's nearby Delaware Park showcases activities for every season, from bike paths, Rose Garden in the spring, to Shakespearian live theater in the summer, to beautiful sights of fall foliage and the snow-covered lake in the colder months. With 350 acres of landscape to explore, you could easily spend a day or two wandering about the meadows and forest. Not to mention that Delaware Park is merely the focal point for the Olmstead Park network, which undoubtedly includes many more sights and activities.
So if you are stopping by Western New York to check out the sights or need a place to stay when you're rooting for or against the Buffalo Bills, you can't go wrong with Hotel Henry.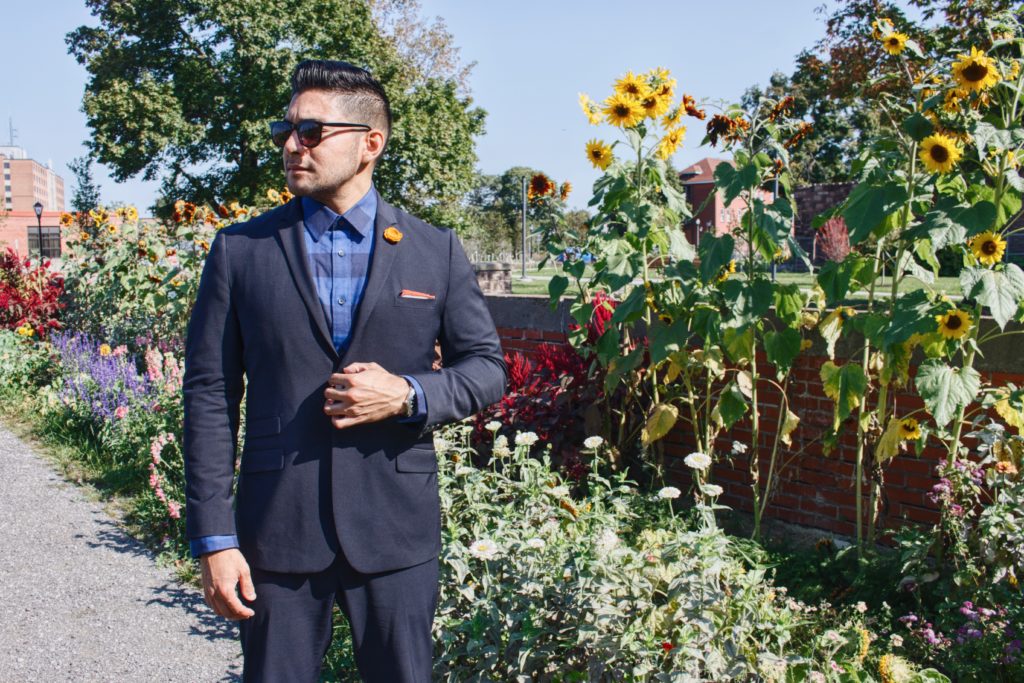 –
Thanks for reading, y'all stay dandy. 😎 Don't forget to follow me on Instagram!
-Diego
(Some of these links contain affiliate links, so that means if you click and buy something, I get a cut. It helps keep the site going! Full Disclosure)