The first location that comes to mind when you think "fashion week" is probably some high-profile runway venue in Paris or Italy. But have you ever heard of a fashion show in an airplane hangar? Buffalo sure has! At least, it did during this year's Queen City Fashion Week.
…hence the hangar setting
Queen City Fashion Week was held from September 17-23rd, with the final fashion showcase taking place in the aforementioned private airplane hangar, Executive Airshare, on September 22nd.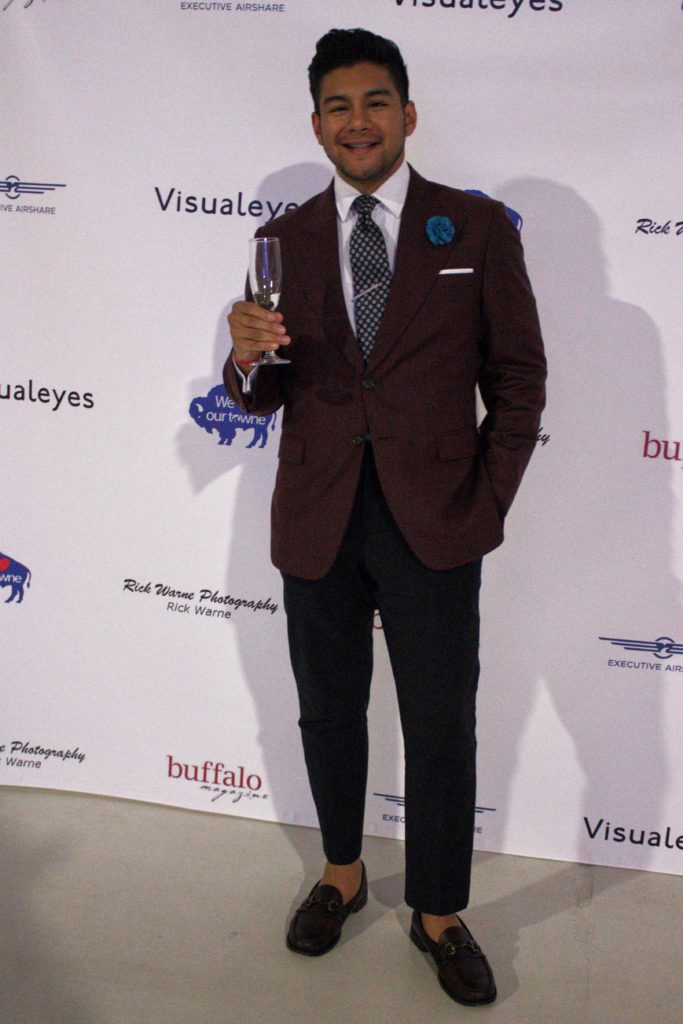 The Week started with an Industry Mixer & Boutique Fashion Show at Hotel Lafayette. The lineup included local brands and designers such as, Ceci's Closet, Ana Love, For Eva (designer), Francesca's in the Orchard, Second Chic Elmwood, Red Siren, Turnstyle, and Visualeyes. The Fashion Show featured the area's top boutiques and retailers. A percentage of proceeds benefited Roswell Park Cancer Institute.
Queen City Fashion Week is relatively new on the radar of fashion; It was meant to replace "Buffalo Fashion Week." Its first annual fashion week with the new title took place just last year in October 2016. Most people don't immediately think of fashion when Buffalo is mentioned, but Queen City Fashion Week is attempting to reunite the two terms through these showcases. With that being said, this fashion week exhibits the best designers, boutiques, models, hairdressers, and makeup artists that Buffalo and Western New York have to offer.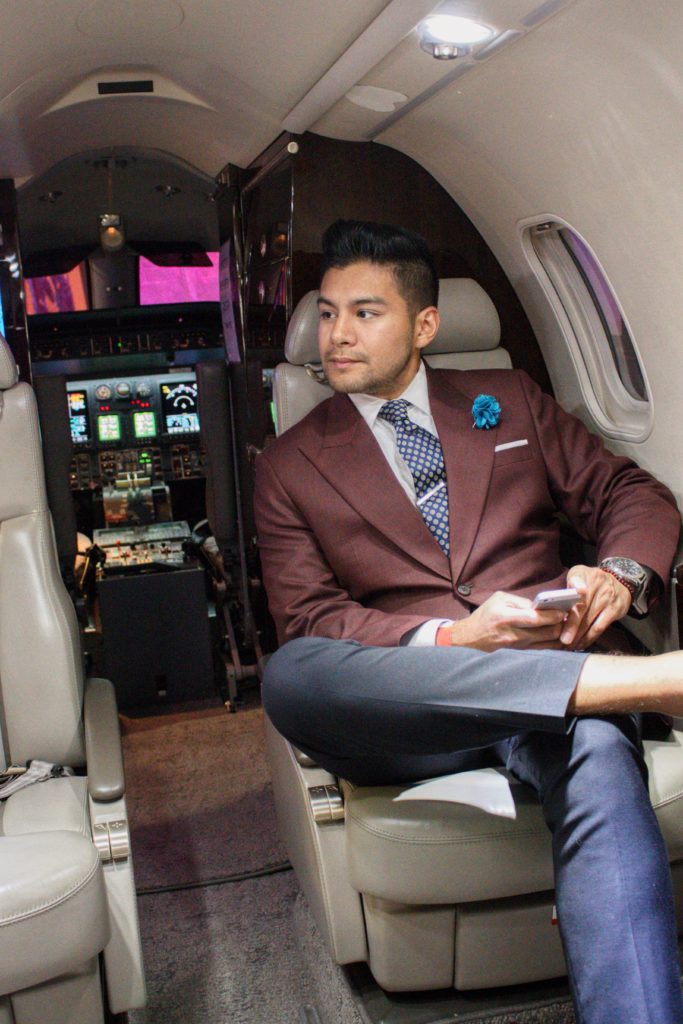 exhibit local designers from the Buffalo and Western New York
Buffalo's take on fashion week sought to exhibit local designers from the Buffalo and Western New York areas. The result was an eclectic mix of menswear, innovative dresses, and some more laid-back and casual designs.
The first day of this year's fashion week featured an industry mixer and fashion show, held at the Hotel Lafayette. Guests were greeted with valet parking, two cash bars, a DJ, vendor tables, and cars on display from Towne Auto in Buffalo. The designers and vendors that were showcased included: Ceci's Closet, Ana Love, For Eva, Francesca's in the Orchard, Second Chic Elmwood, Red Siren, Turnstyle, and Visualeyes.
The week of events featured plenty of cocktail parties, photoshoots, runway shows, dress-to-impress events, mixers, etc. for guests and bloggers to mingle and chat with the fashion designers, models, vendors, makeup artists, and boutique owners attending the fashion week.
The final fashion showcase was themed around luxury travel (hence the hangar setting) and a percentage of proceeds were donated to Roswell Park Cancer Institute in Buffalo. Private jets, Maseratis, and other luxury vehicles were on display during the showcase. Guests were greeted with amenities such as complimentary drinks, cocktails, and hors d'oeuvres There were also eight luxury vendors for those who were looking to purchase items or souvenirs. Guests and bloggers were given authentic VIP treatment with lavish drinks and foods, flashy decorations, and mingle seating in a sleek private jet. During the actual show, many bloggers had the opportunity to sit next to the runway.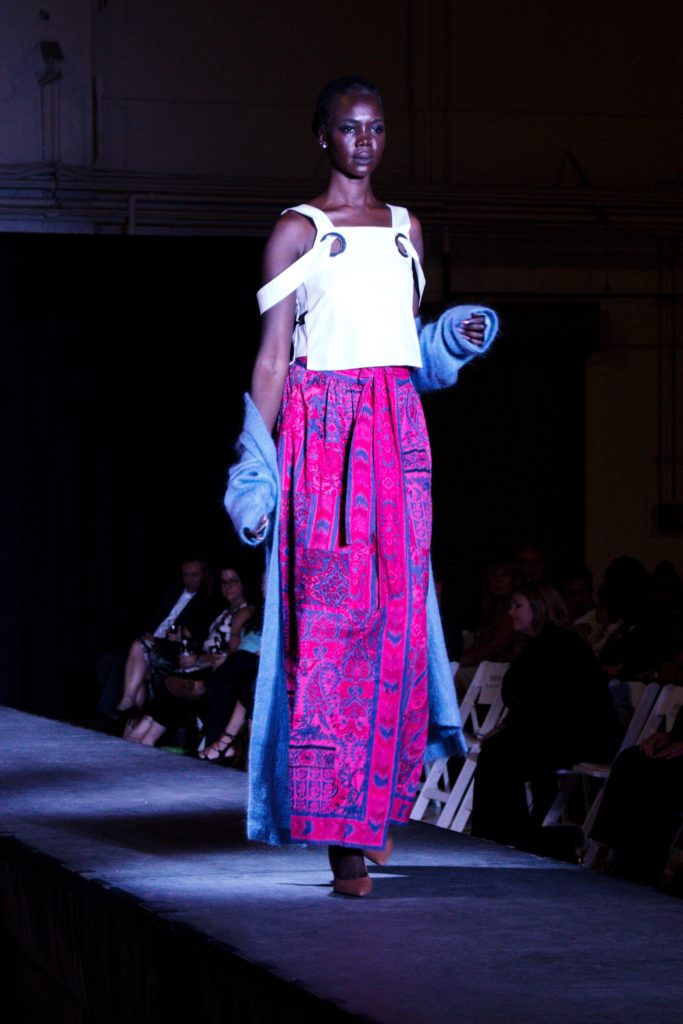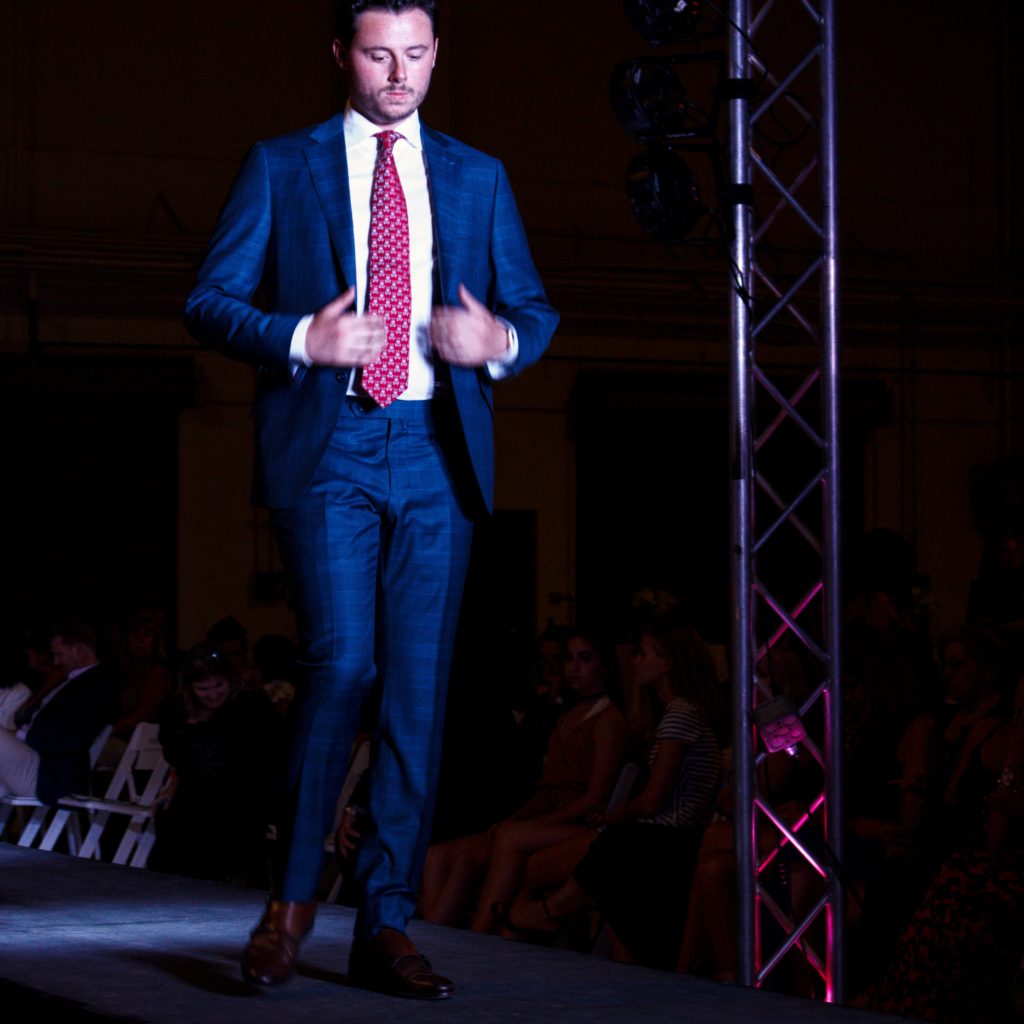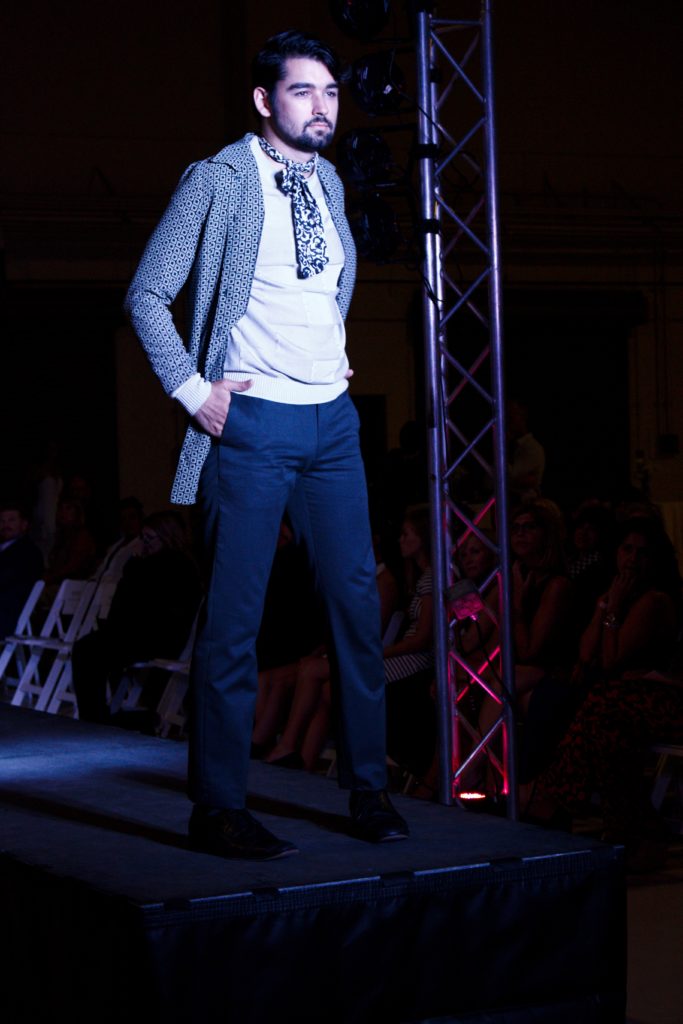 When the show was ready to begin, an elegant dancer and violinist duo graced the audience with beautiful music and a brief show. Finally, thirty local models strutted their stuff along the 70-foot runway during the main event. The fashions lines being modeled were as follows: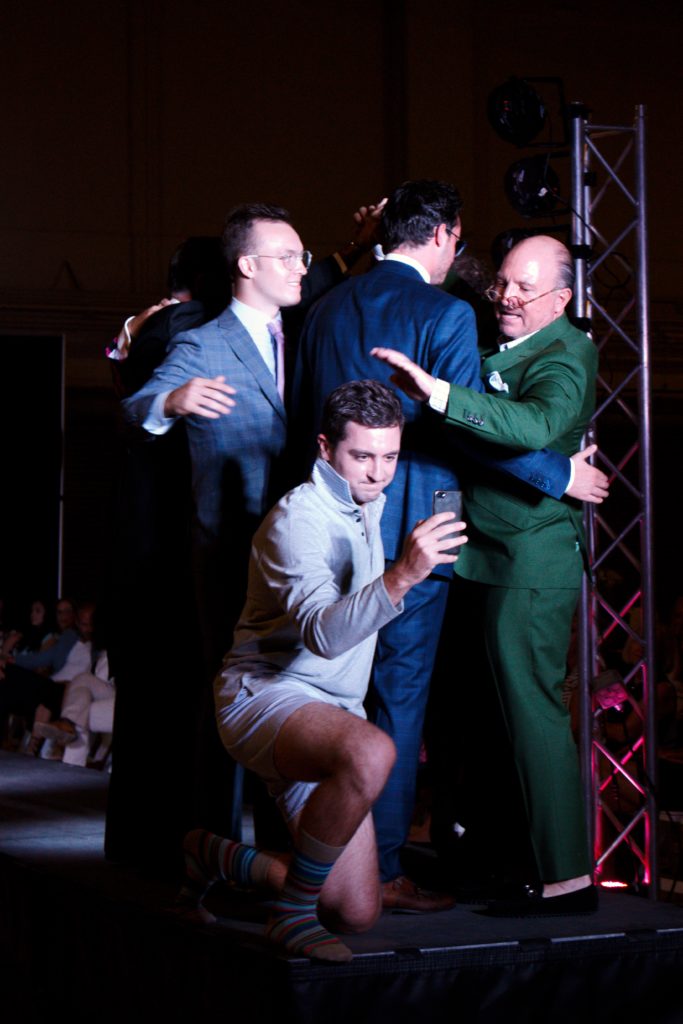 Bespoke Men's Tailor by Tom Barnett
Based in New York, Tom Barnett specializes in luxury menswear. Each garment is grace with sophistication, signature style, and the exact fit that you would expect out of any piece of quality designer menswear.
Bambi Layne
Bambi Layne is a Re-Creationist that was based out of Buffalo before she relocated to Boston to better support her business, Transformation Studio. During this showcase, she debuted pieces from her line, B. Layne Creations.
Londa Msanii, L's Eclectic Style
Hailing from Florida, Londa brings her signature style to Buffalo.
Alicia Marvan
Alicia is a designer and an artist, with a focus on the innate intricacies and beauty of the human body. She has expressed this through both clothing and artwork. Her latest works not only aim to provide a combination of contemporary style and comfort to the wearer, but also to adhere to better environmental and ethical practices. During this showcase, she debuted her winter collection, which is heavily inspired by the Lake Erie Basin.
Half & Half
A women's clothing store in Buffalo. During this showcase, they debuted casual attire from their fall collection.
Annarlette
Owned by Patti Lawley and Mindy Shine, this relatively new designer company, founded in 2015, seeks to "inspire women to find their own personal style" and provide a "unique and elevated retail experience" to the people of Buffalo.
Second Chic Williamsville
A locally owned thrift store and consignment shop in Williamsville that is eco-friendly and ethical. After all, who doesn't enjoy looking stylish while saving money?
Visualeyes
An independent optometry shop in Amherst that specializes in unique and stylish eyewear.
The evening ended with a fun, relaxed bang as all of the models marched onto the runway in-time to the music, all sporting eyewear from Visualeyes.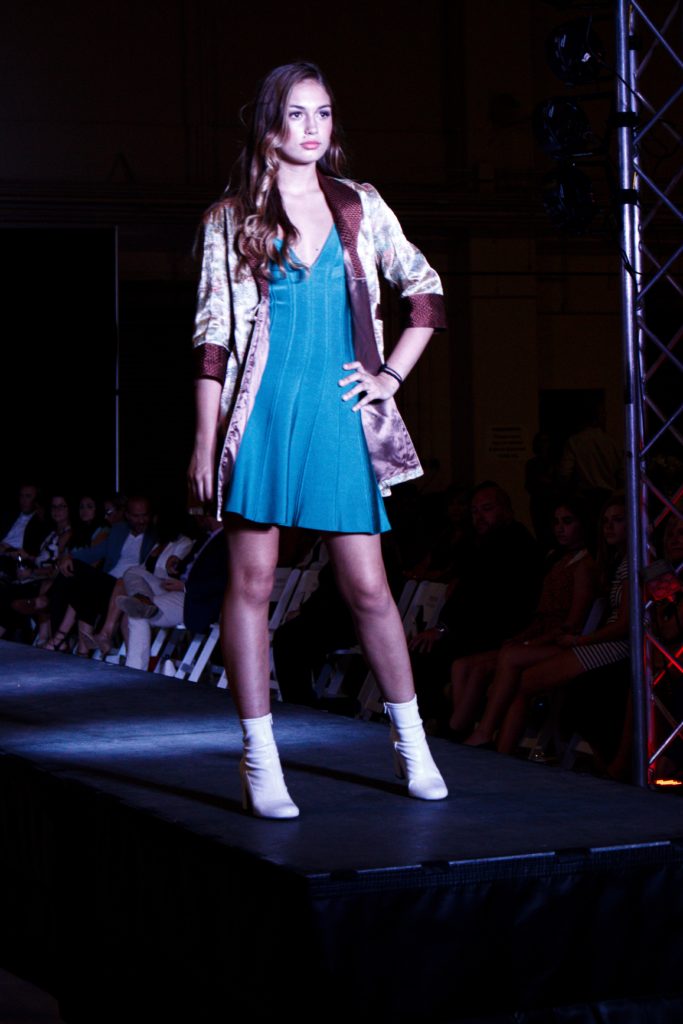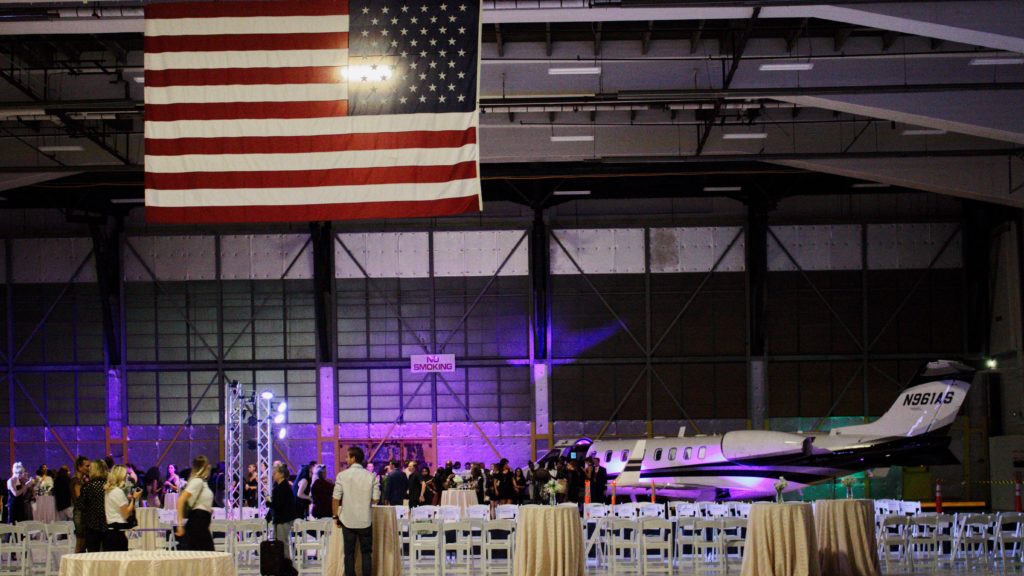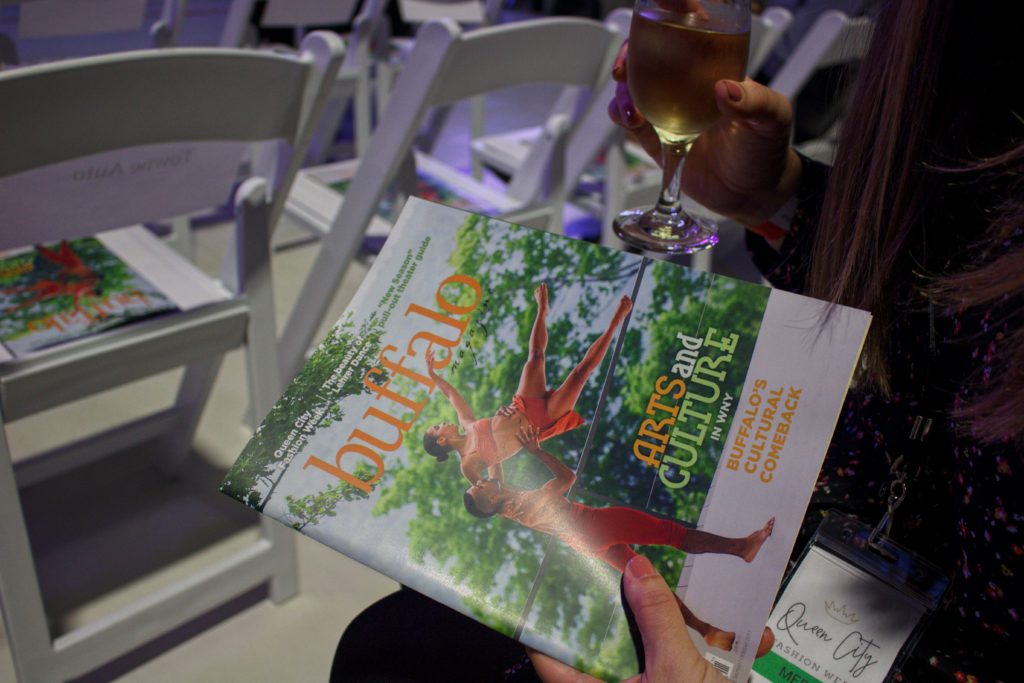 –
Thanks for reading, y'all stay dandy.  😎 Don't forget to follow me on Instagram!
-Diego
(Some of these links contain affiliate links, so that means if you click and buy something, I get a cut. It helps keep the site going! Full Disclosure)



–