2014's surprise hit, John Wick, is back. Keanu Reeve returns as the hell-bent, back from retirement, dog loving, assassin with a killer sense of style in John Wick: Chapter 2. Dressed to kill? Literally. I've teamed up with Lionsgate to showcase a John Wick inspired outfit. 
ALL BLACK
Perfect when you are rolling around and might get some blood on you. I can see see why an assassin would go with all black. I went with a similar black suit and white shirt that John Wick had in this scene. However, this isn't a a cosplay or a costume, this is an inspiration. The key is to add your own style and make it yours. I added my own style by adding my favorite, a lapel flower. I went with white to contrast. John wasn't a fan of pocket squares, so I took that one out. However, a lapel flower has a sharp point. Extra weapon!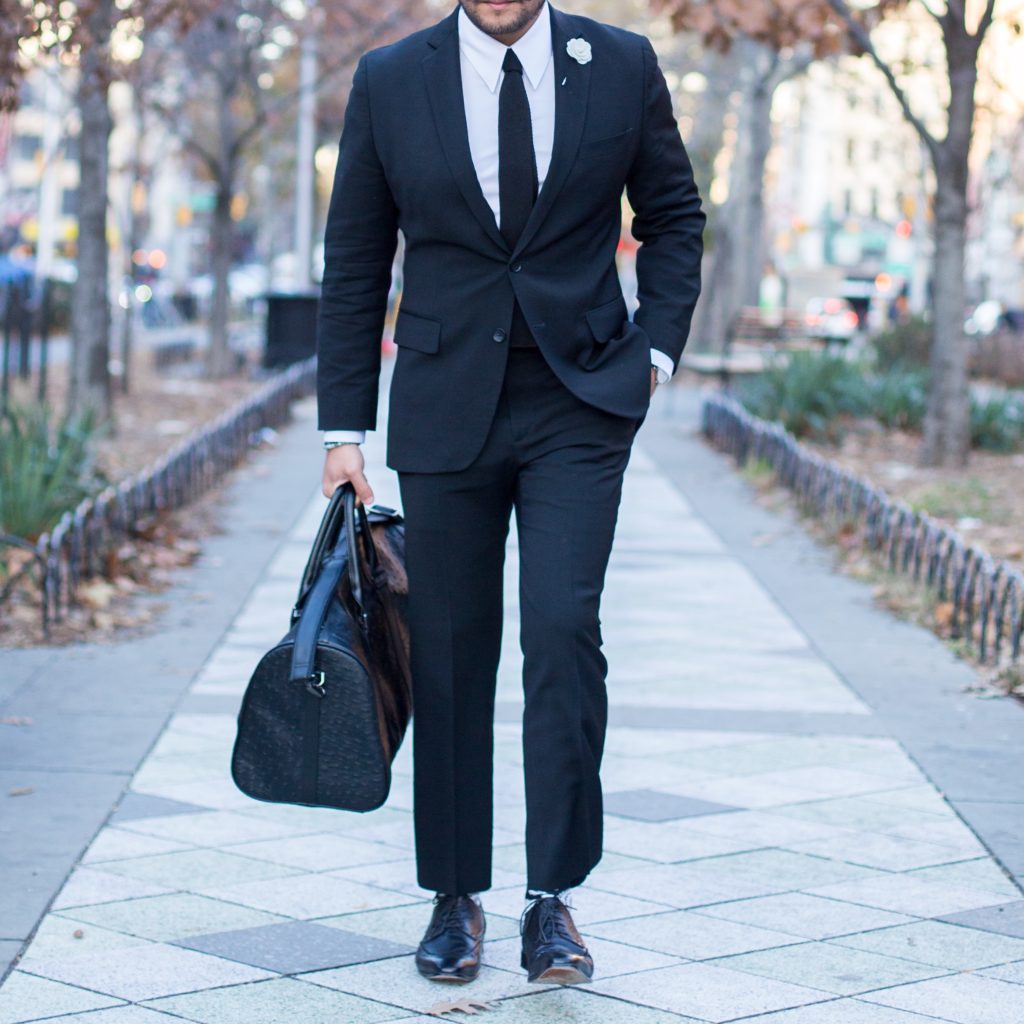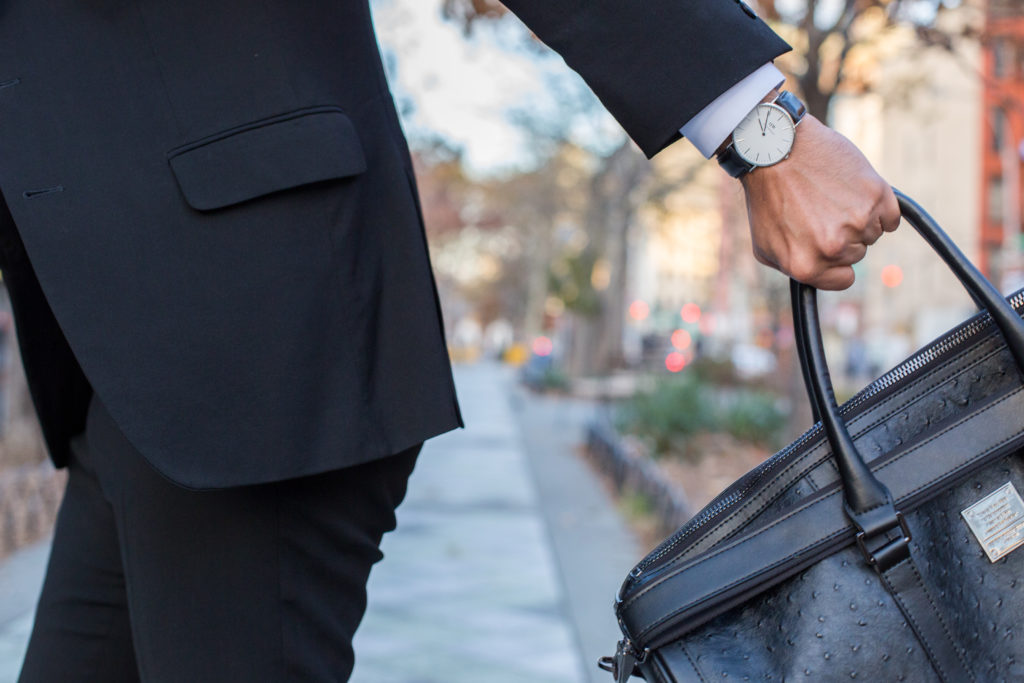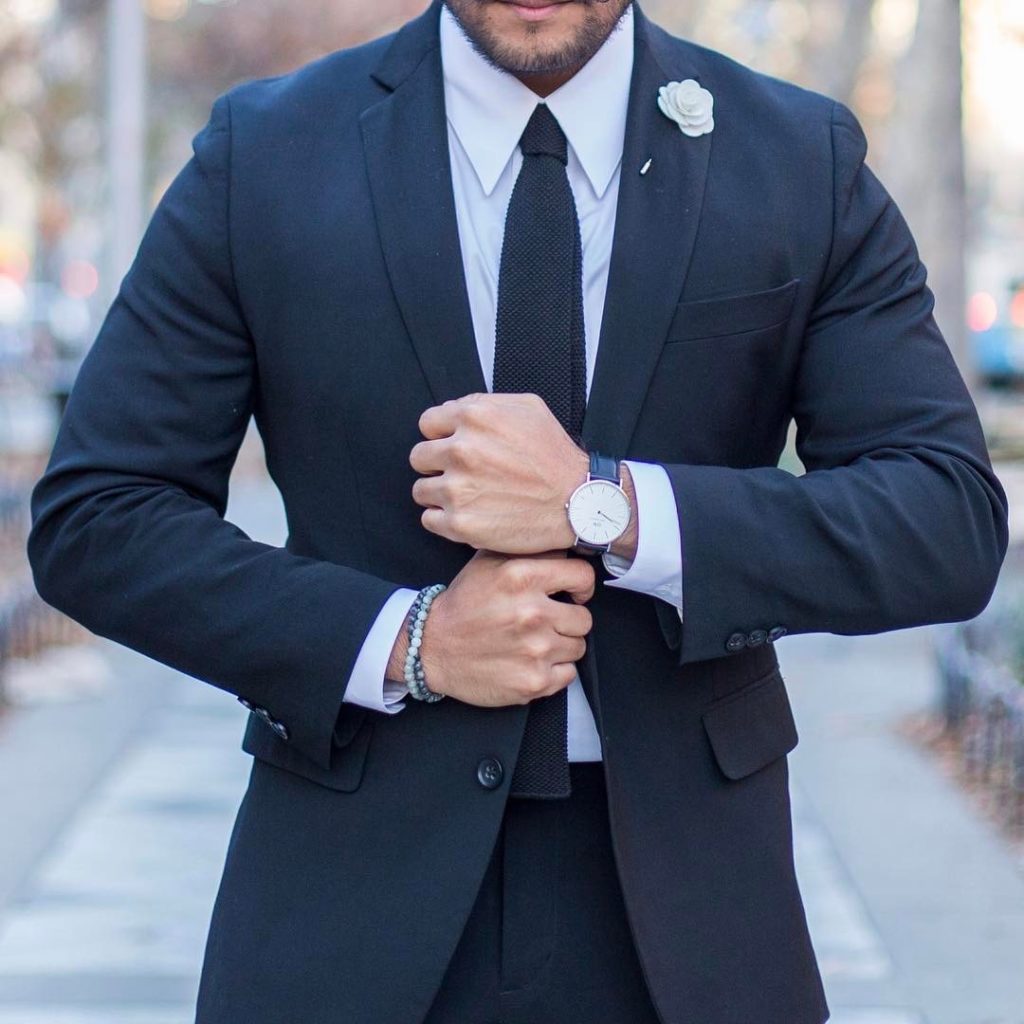 Photos by COASTAL FLICKS
Details are very important when you are dressed to kill, literally. You want to be able to blend into high end clubs and restaurant. John wore a black silk tie in most of the film. I went with a knitted one instead since I'm a fan of texture. Get a nice leather bag to pack any necessary items, or guns, in between trips.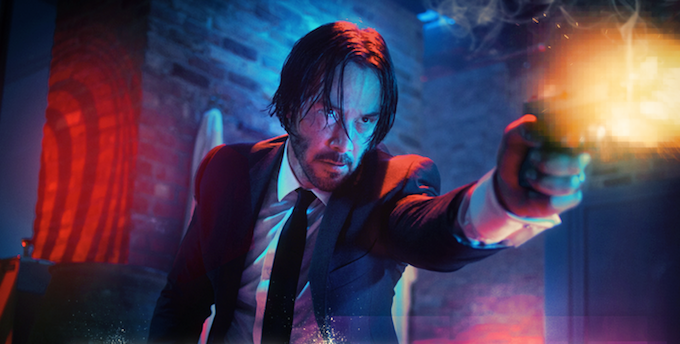 No matter if you want to dress or cosplay like John Wick, there is one rule you should always follow. Make sure it's tailored fit. Take your suit to your local tailor and make sure your suit fits to you. An assassin doesn't need extra fabric flying around.
John Wick 2 hits theaters February 10th, 2017.
For more information on John Wick, you can check out the official website at http://www.johnwickthemovie.com/. Thanks Lionsgate for sponsoring this post!
SHOP THE LOOK
Institchu shirt | Banana Republic suit | Happy Socks
 socks | Daniel Wellington watch | Petit Makak bracelets | Beverly Meets Martin bag | SprezzaBox lapel flower ( GET 10% OFF WITH THE CODE "THEBRONX" ) (similar) | Paul Drish shoes | Vintage tie (similar)
–
Thanks for reading, and follow me on Twitter: @DandyInTheBronx 😎
-Diego
(Some of these links contain affiliate links, so that means if you click and buy something, I get a cut. It helps keep the site going! Full Disclosure)