Looking for something different to include with your Father's Day gifts? Crown Royal encourages you to 'Crown Your Father' in through a unique mobile experience that portrays dad as a king.
Crown Your Father
Happy to be partnering with Crown Royal for this post! Still looking for the perfect gift to give to an awesome dad, or whoever the father figure is in your life is this Father's Day? Crown Royal has let me know that they are giving dads the royal treatment and enabling us to "Crown Your Father." This month, we can create a unique digital portrait that we can share on social. Now through June 19th, anyone who is 21+ can visit www.CrownYourFather.com to create a portrait of their father-like figures as a regal, shareable gift, honoring the generous spirit of fathers everywhere. Very very Crown Royal!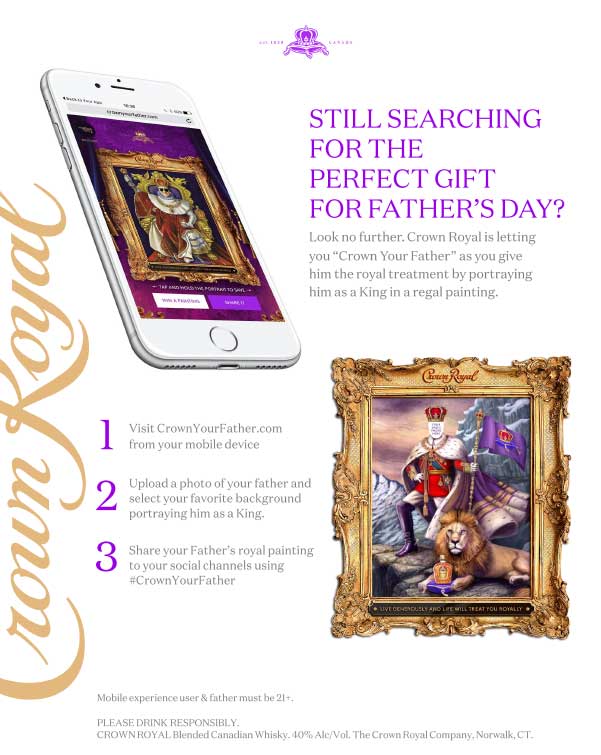 HOW IT WORKS
You can choose from five different royal backgrounds, each specially created for the "Crown Your Father" experience, that depict dad in kingly poses – standing atop a cliff next to a lion or relaxing on a throne with a glass of Crown Royal in hand.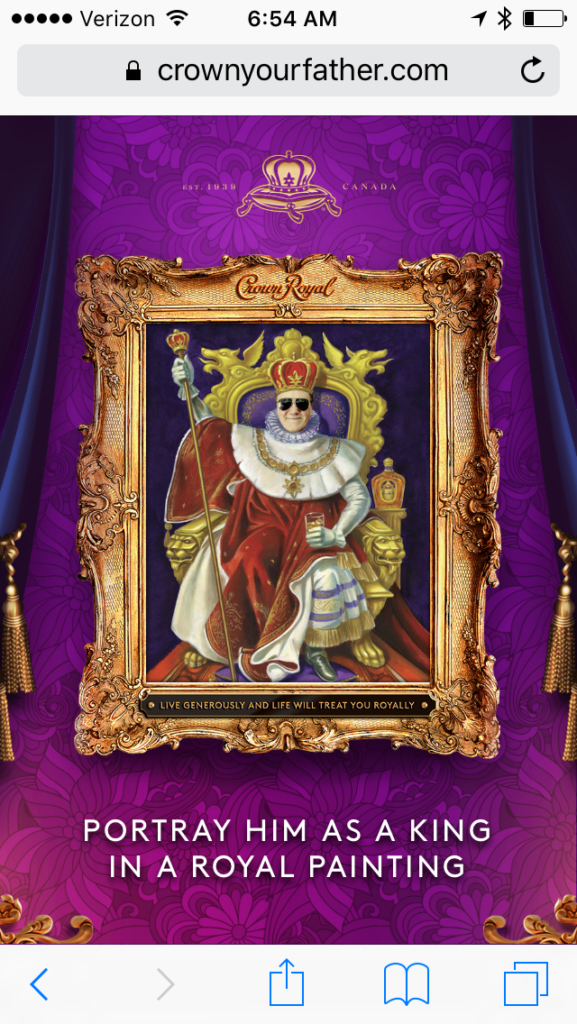 "We really believe that fathers are modern-day kings. This Father's Day, we wanted to provide our fans with a unique and fun way to honor their dads and thank them for their generosity through the 'Crown Your Father' experience. The digital portrait paired with a bottle of Crown Royal whisky will make for the perfect gift for dad." – Crown Royal Brand Director Jim Ruane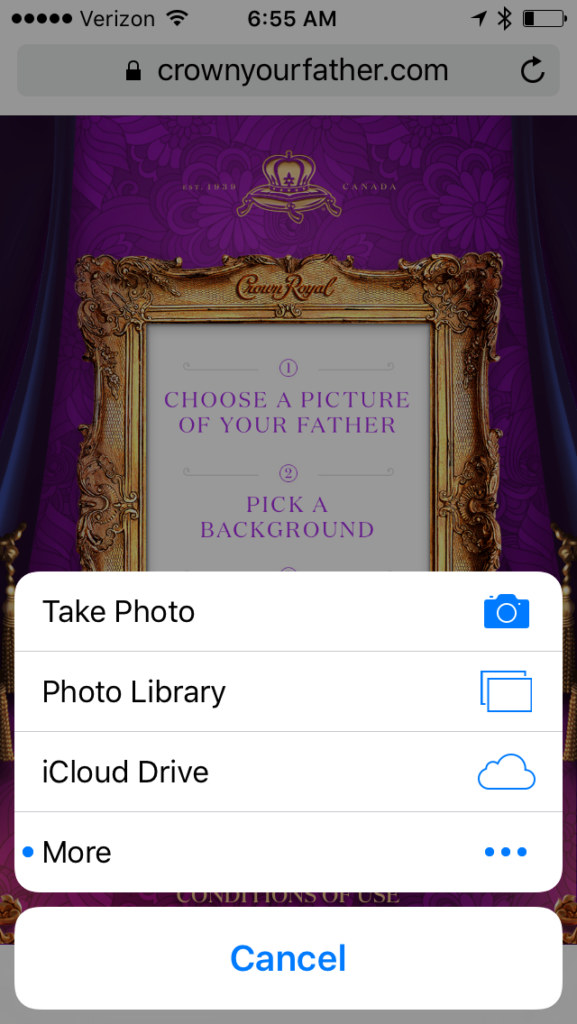 upload a picture
Right from your phone you can upload a picture and then size it to fit the portrait. Make sure you have a bright picture with the person looking forward for the best results.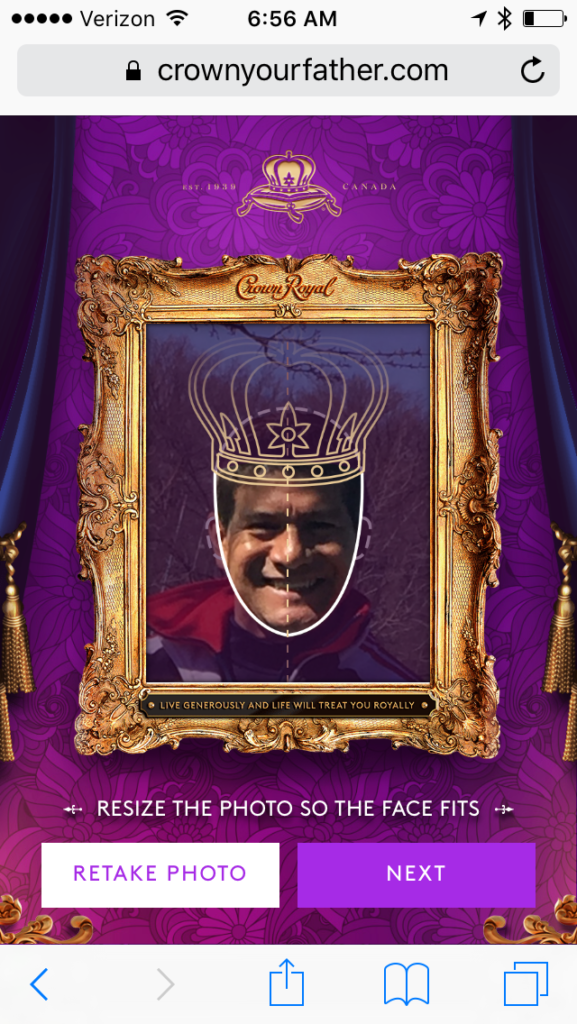 It's my dad!
Once you have the face uploaded, you will be given five backgrounds to choose from.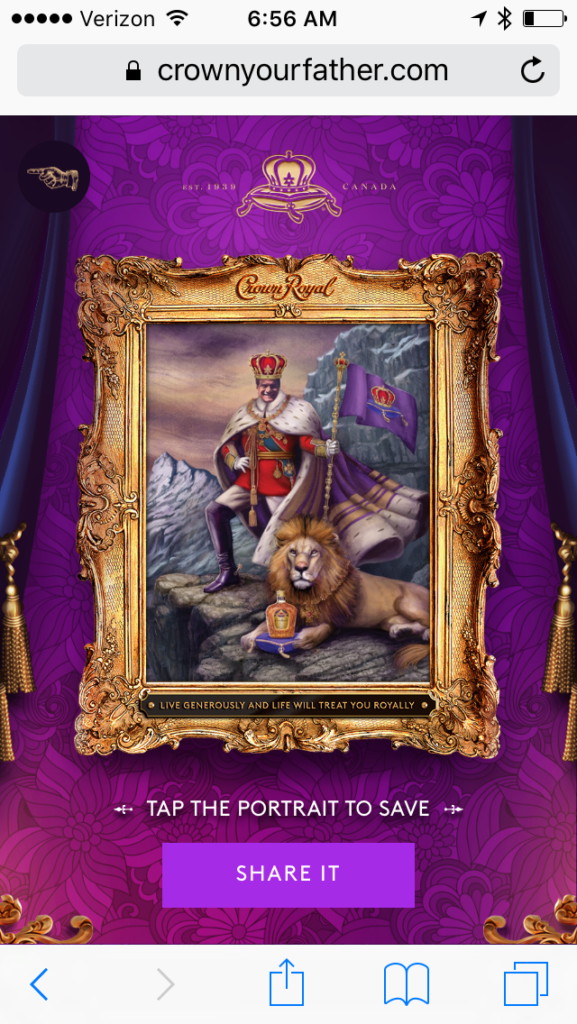 This one is my favorite since my last name is León. That's Spanish for lion! Then you can save the image to your device and then share it anywhere you'd like. The Facebook, Twitter, and Email button does not share the image for you, you'd still need to TAP THE PORTRAIT TO SAVE, so keep that in mind.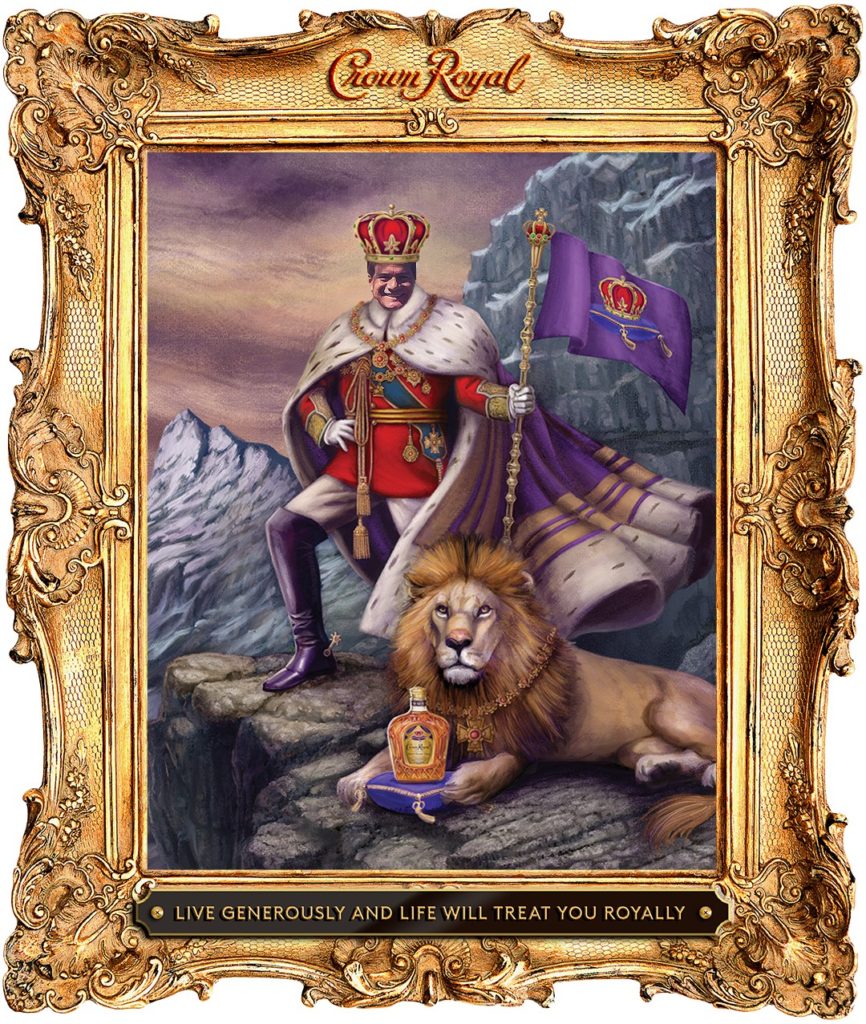 So here is the full size image. Very on brand. Feel free to use anyone in these pictures.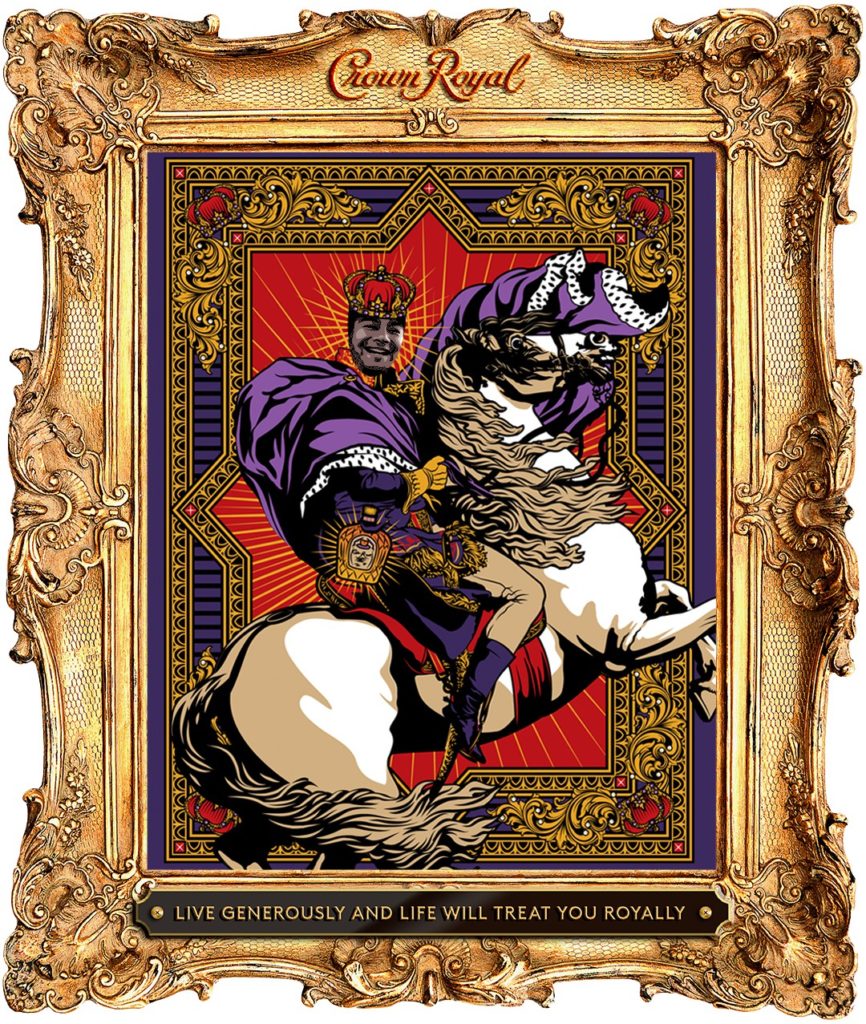 Thanks Crown Royal for sponsoring this post and letting me know about this cool "Crown Your Father" e-card. Visit www.CrownYourFather.com to create a portrait and let me know how it turns out! If you are looking for more Father's Day ideas, check out my gift guide here!
–
Thanks for reading, y'all stay dandy. 😎
-Diego
(Some of these links contain affiliate links, so that means if you click and buy something, I get a cut. It helps keep the site going! Full Disclosure)