I'm usually in front of the camera. However, I also love to help create with my friends. In this edition of CREATING CONTENT, I worked with Raheem Nelson to showcase some of my best looks from this year. 
…even has an easel for when he is painting live
Raheem and I have been friends ever since we met back at The Tie Bar a few years ago. I discovered that not only was he a dapper fellow himself, but he was an amazing artist to boot! His medium of choice is the iPad. He is so determined to his craft, he even has an easel for when he is painting live. The above was taken when I invited him to do a collaboration. Nick, of Costal Flicks, took the shot.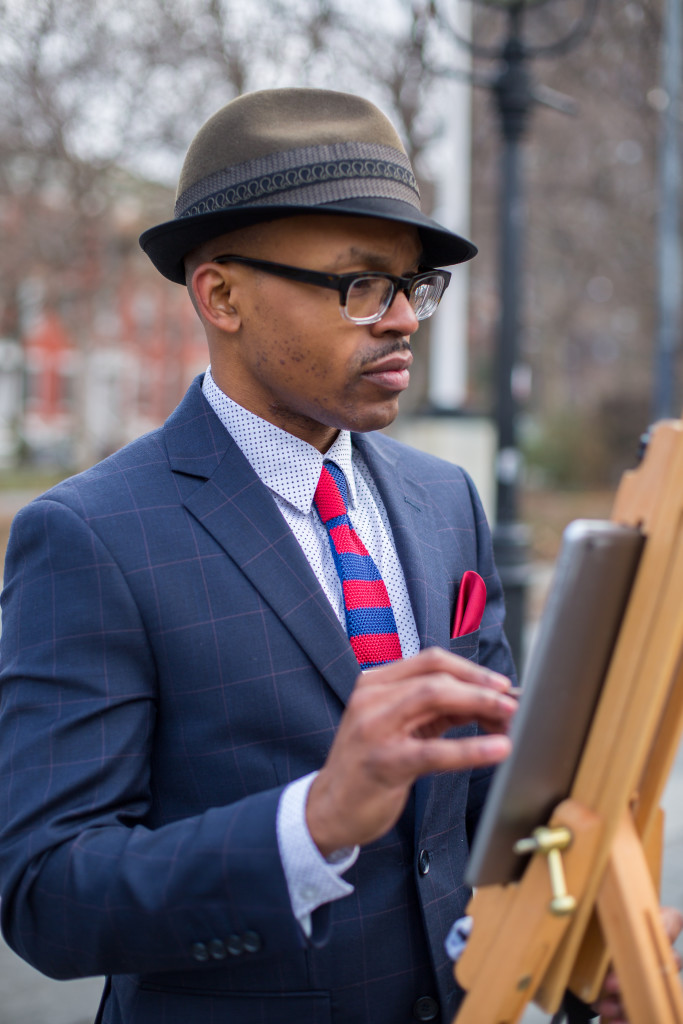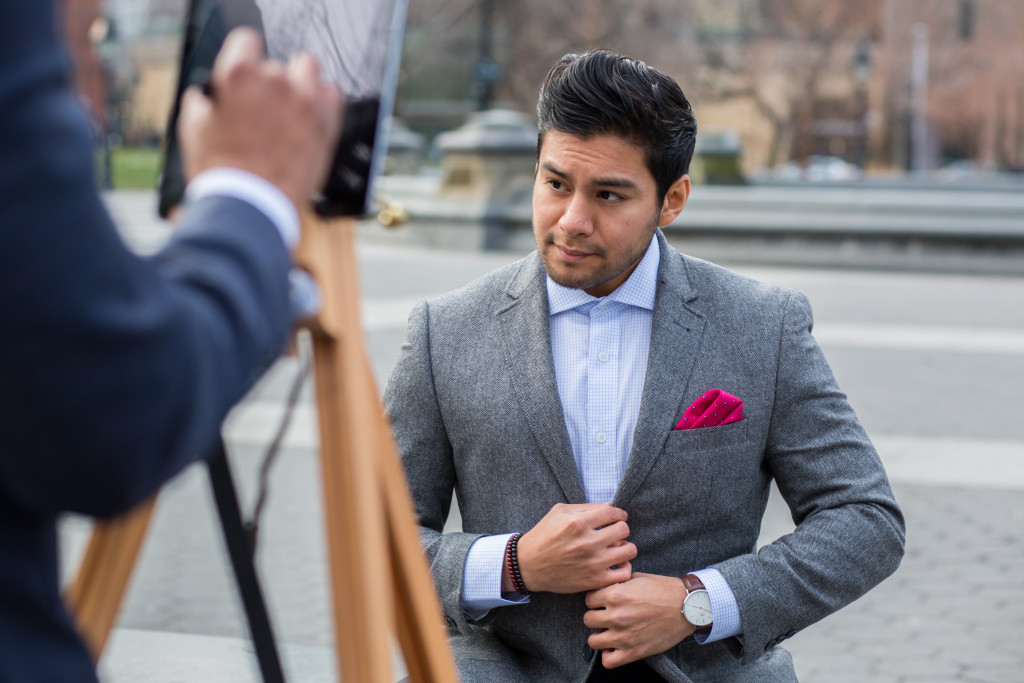 …my best Instagram photos of the year
For this project, Raheem took my best Instagram photos of the year and displayed them in his unique way. I'll show the image he referenced and his version of the image.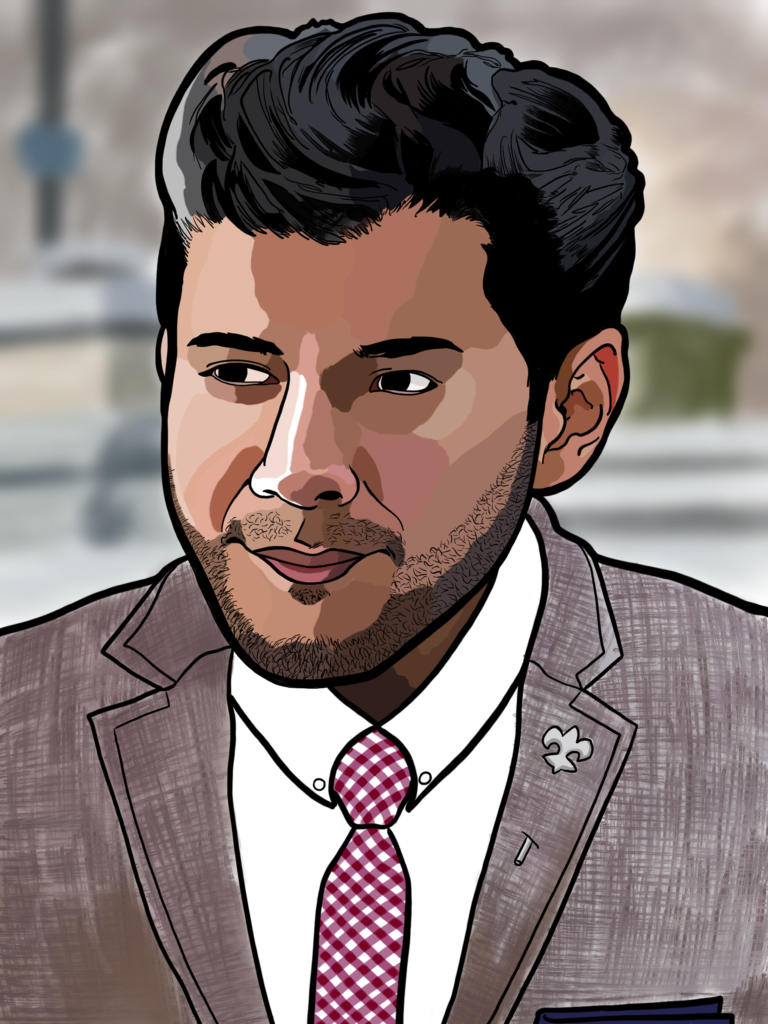 One of my most popular and controversial posts. People are really passionate about shorts and suits it seems.
Mosaic Menswear tie | Bedford & Broome pocket square | Taft socks (use the code "THEBRONX" for 10% off!) | SPREZZA lapel pin | Knockaround shades | Express shirt | Combatant Gentleman shorts | Daniel Wellington watch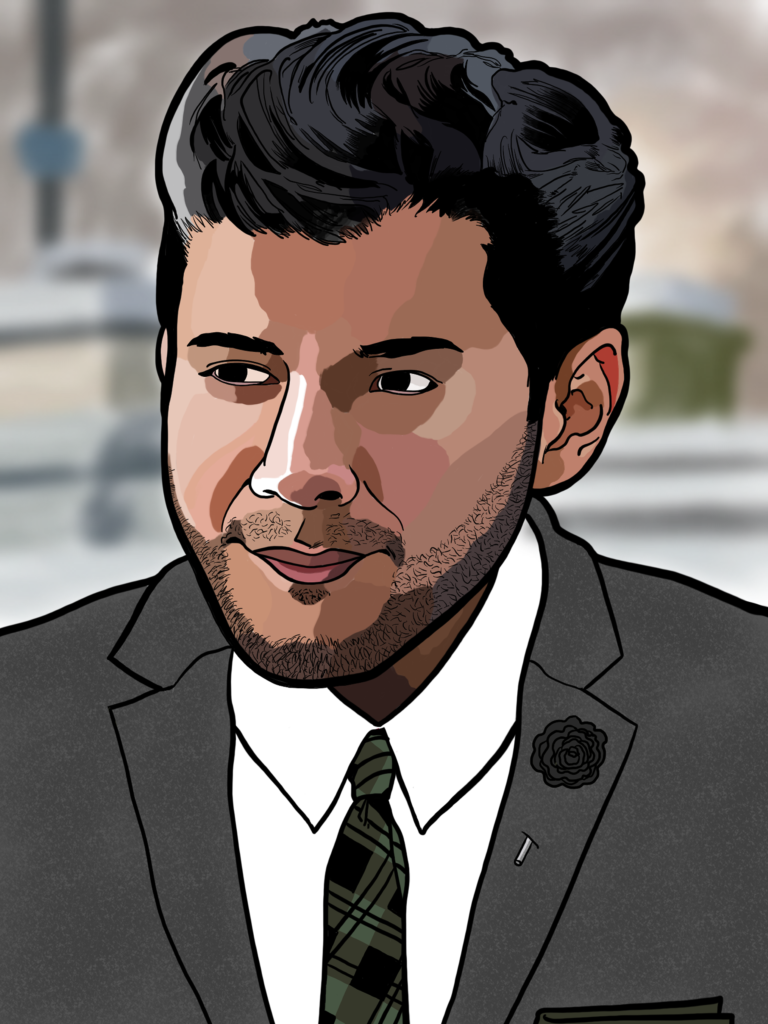 I honestly think the lights is what made this photo popular. It's like I'm in a dream and everyone likes my photo.
Insitchu shirt | Sprezzabox / Knottery tie | The Tie Bar pocket square & tie bar (similar)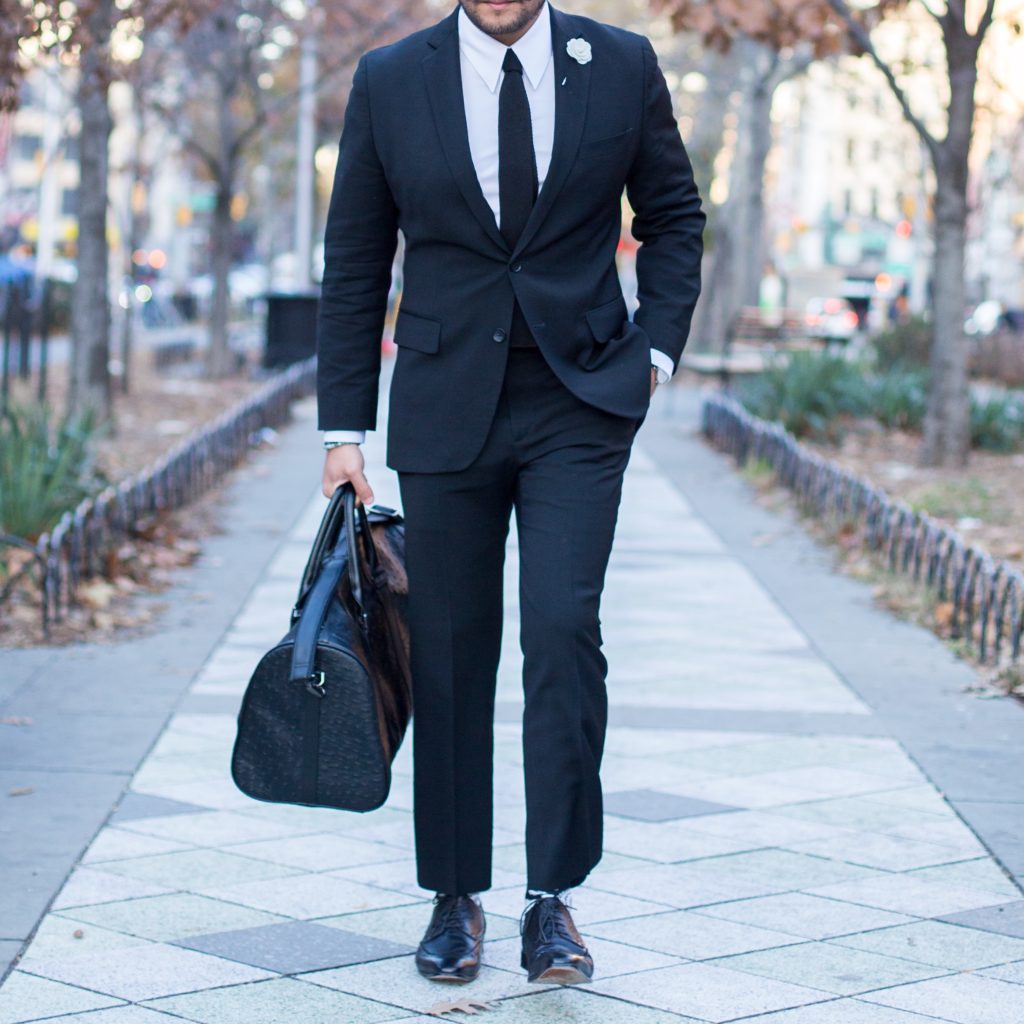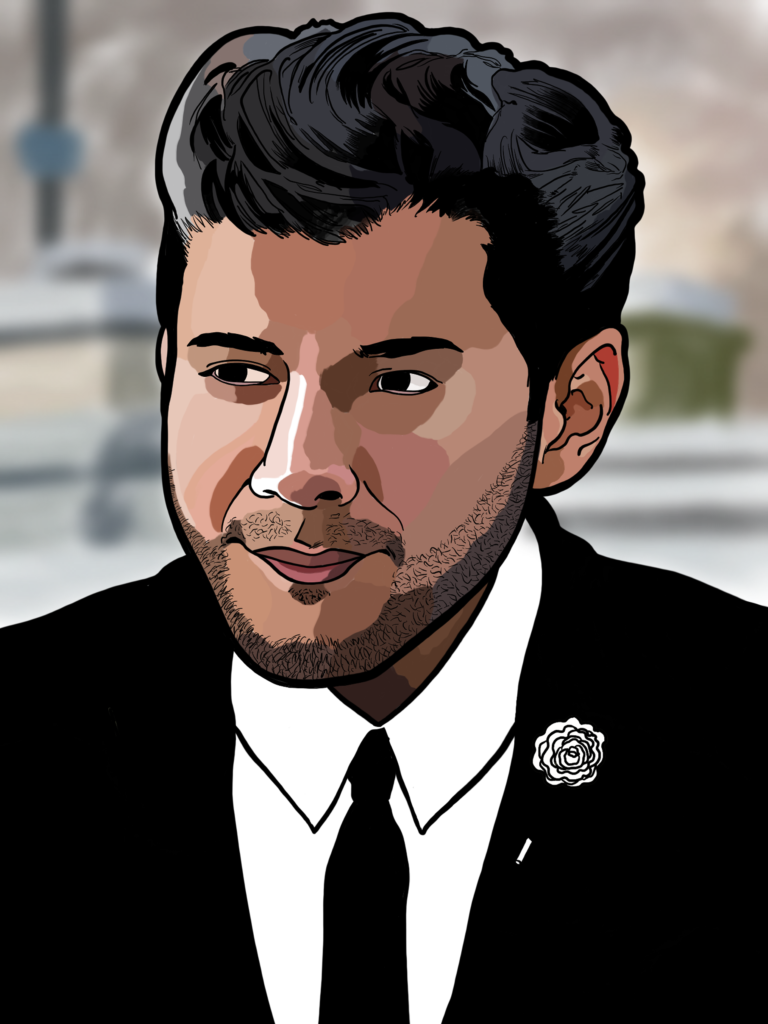 The good ol' back and white. I don't recommend that a black suit should be your first suit. But once you do, it will be the accessories that will help set you apart.
Institchu shirt | Banana Republic suit | Happy Socks socks
 | Daniel Wellington watch | Petit Makak bracelet | Beverly Meets Martin bag | SprezzaBox lapel pin | Paul Drish shoes | Vintage tie (similar)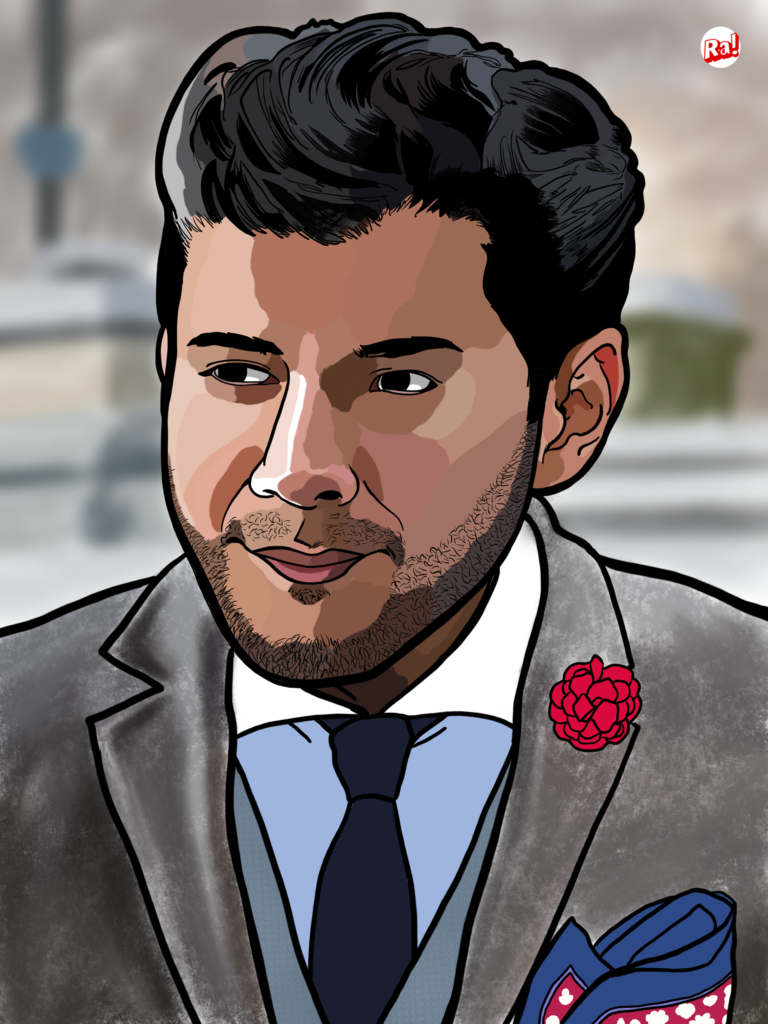 One of my newer looks featuring some of the newer brands I've worked with. I've been working out of Westfield Mall World Trade Center this past month and it has amazing lighting. It really captures the pop in color in this outfit.
Allen Young shirt | MannaE tie & pocket square | Banana Republic blazer (similar)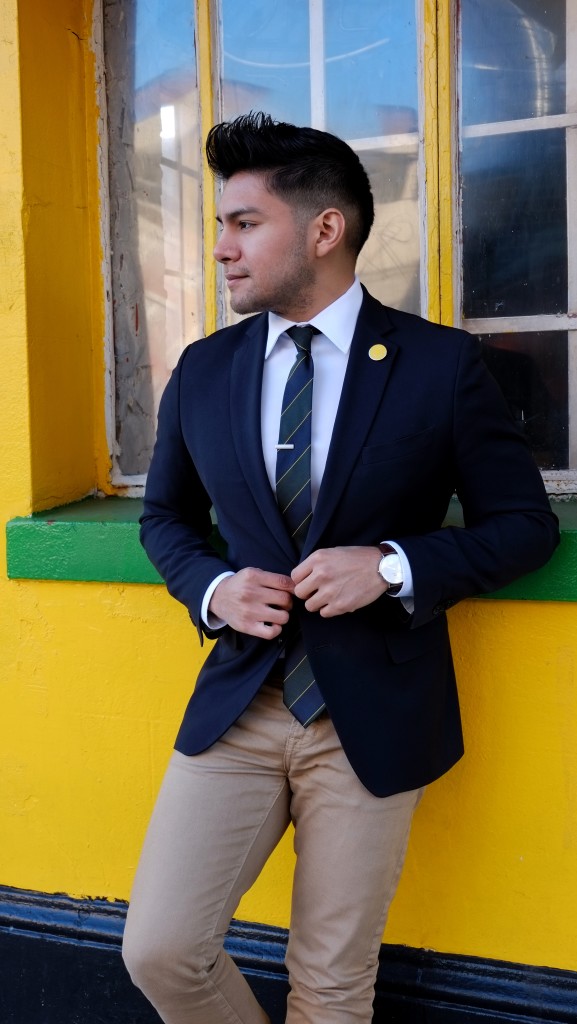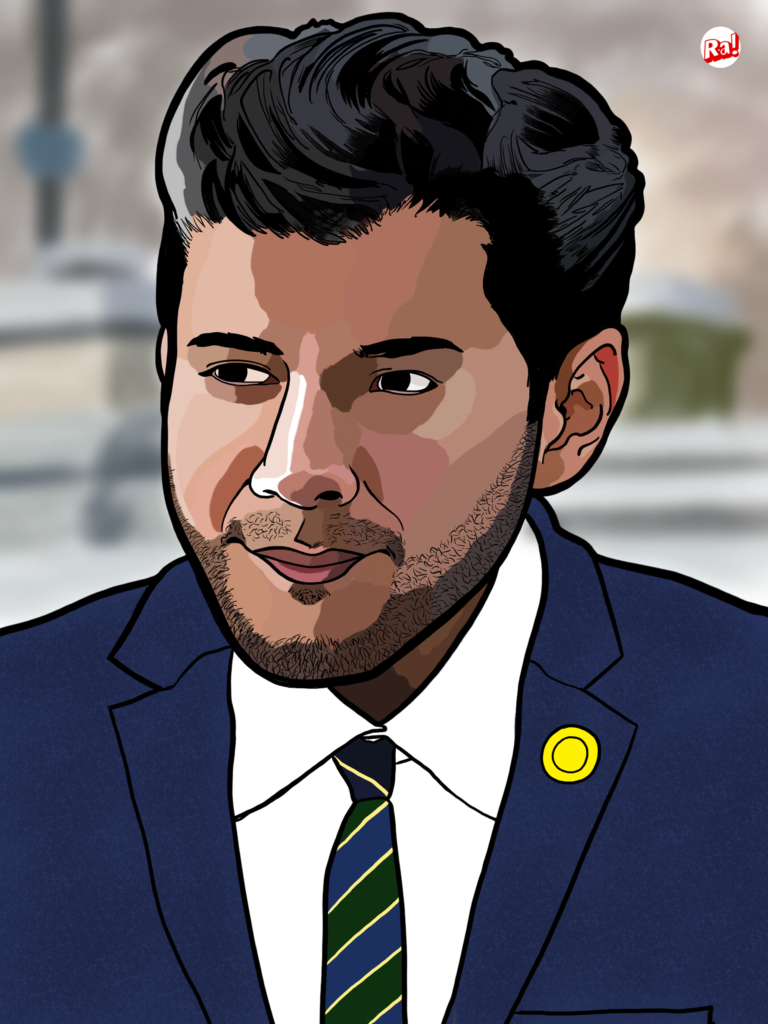 I had to pleasure to work with fellow Bronxite, Shaira Chaer, to shoot this. Her photography consists of a mix of traditional DSLRs, but also old school cameras. Perfect for catching this preppy style in Arthur Avenue.
Banana Republic blazer | Cotton Brew tie | Daniel Wellington watch | The Tie Bar tie bar (similar) | Knot Standard shirt | American Eagle jeans | Sanshee lapel
Thanks Raheem for doing this with me. To more menswear and art in the future! Check him out at RaheemNelson.com.
–
Thanks for reading, and follow me on Twitter: @DandyInTheBronx 😎
-Diego
(Some of these links contain affiliate links, so that means if you click and buy something, I get a cut. It helps keep the site going! Full Disclosure)