BBQ season, festival season, going to a park with friends season. You can't wear a suit to these (maybe get away with a blazer and shorts but that's a whole other post.) Let's go with some playful & optimistic graphics when the weather gets warmer.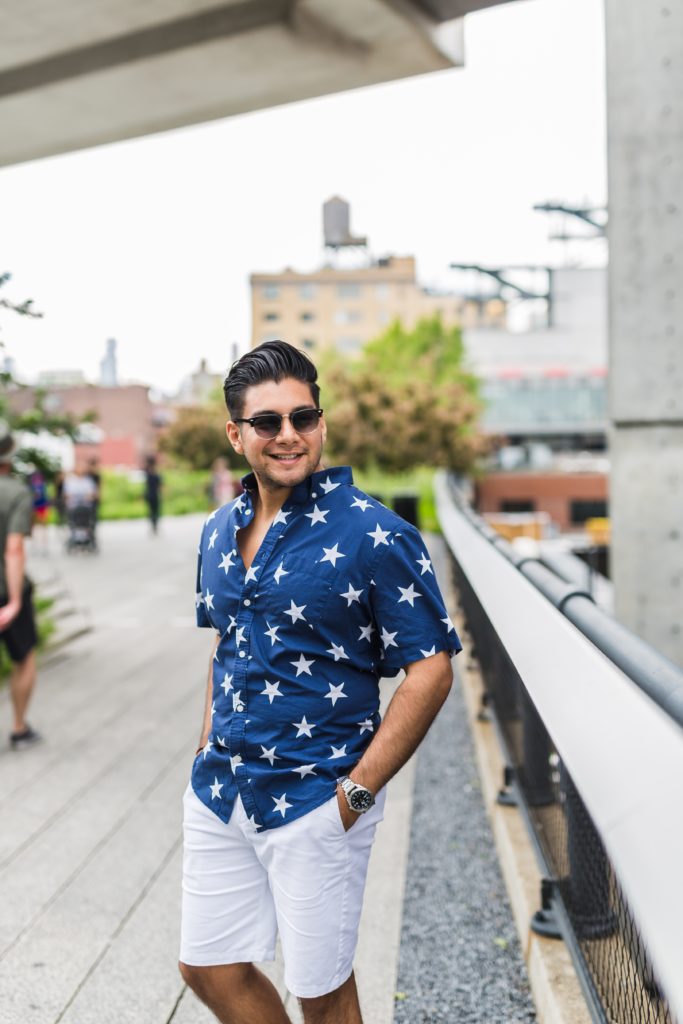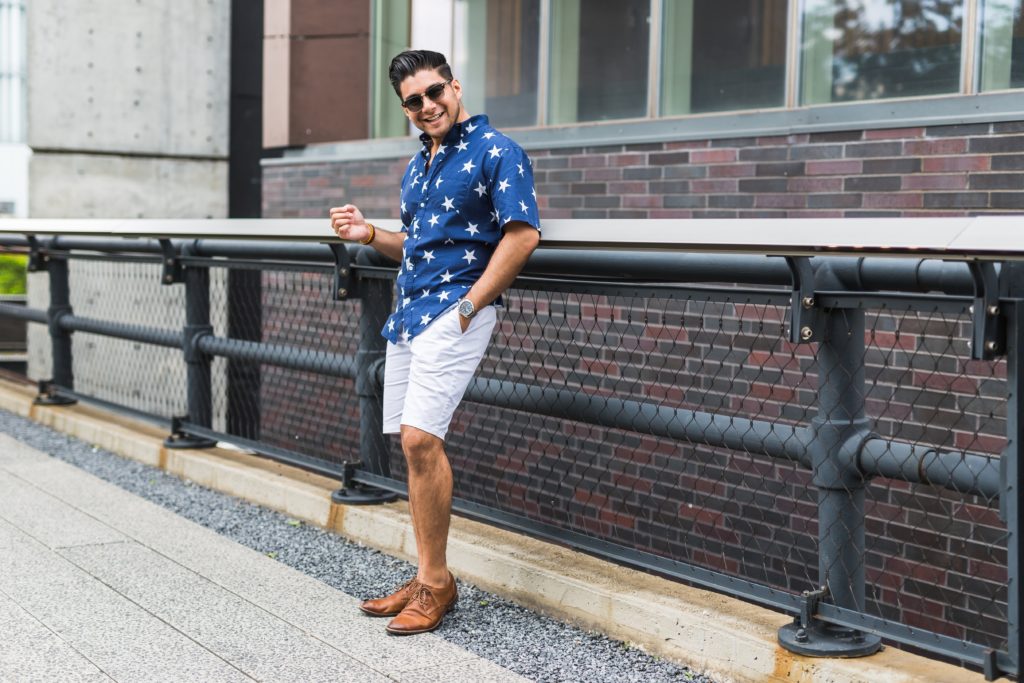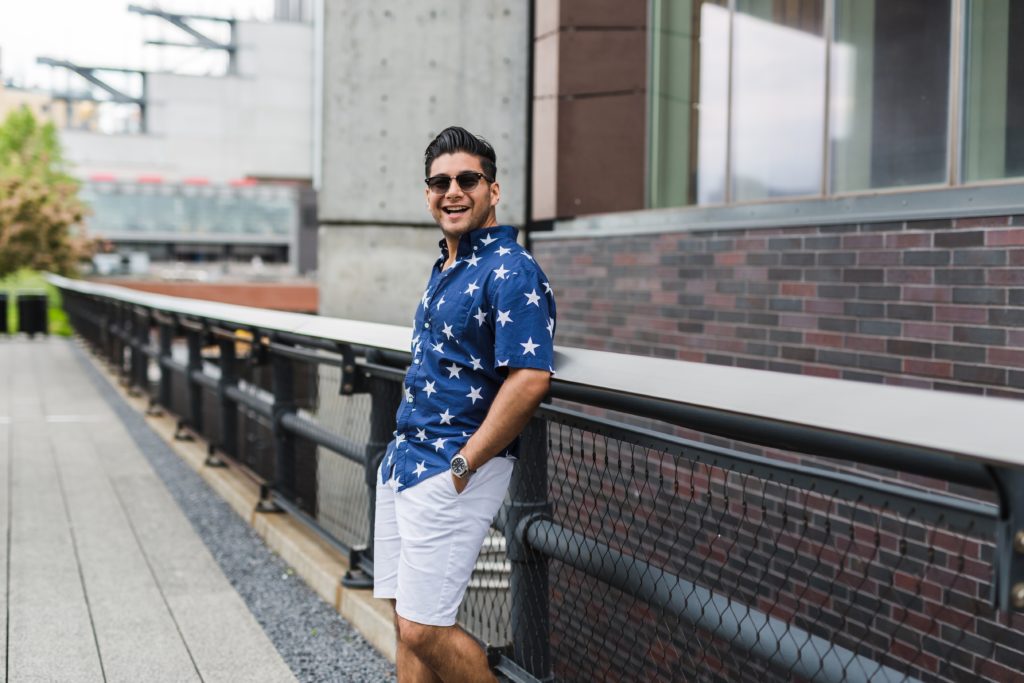 Shot by Nick Urteaga of @coastal_flicks
Embrace white pants and shorts this summer. Yes, it is very dangerous with ketchup, bbq, grass and dirt, but live a little? These Old Navy shorts have Stay-White stain-resistant technology that help a bit in that department.
I feel like with these styles of shirts you only have a small frame of time to wear it. Bring it out for late June until the end of July and rock out with your favorite beer.
SHOP THE LOOK
Old Navy shirt and shorts | EyeBuyDirect sunglasses (similar) | Clarks shoes | Jin & Cooper socks | Timberland watch
–
Thanks for reading, y'all stay dandy. 😎
-Diego
(Some of these links contain affiliate links, so that means if you click and buy something, I get a cut. It helps keep the site going! Full Disclosure)