Keep it local. Today I met up with Brayan Feliz of wanderdot.co to talk about upcoming projects. Also an amazing chance to get plantains with everything.
Looking for local bars in the Bronx? Bronx Drafthouse is located at 884 Gerard Ave, Bronx, NY 10452, close to Yankee Stadium. The 4 train and the B and D trains make stops at 161st Street/Yankee Stadium. The Bx6 and Bx13 buses stop at 161st Street and River Avenue. Also, the Bx1 bus stops at 161st Street and the Grand Concourse – a short walk from Yankee Stadium.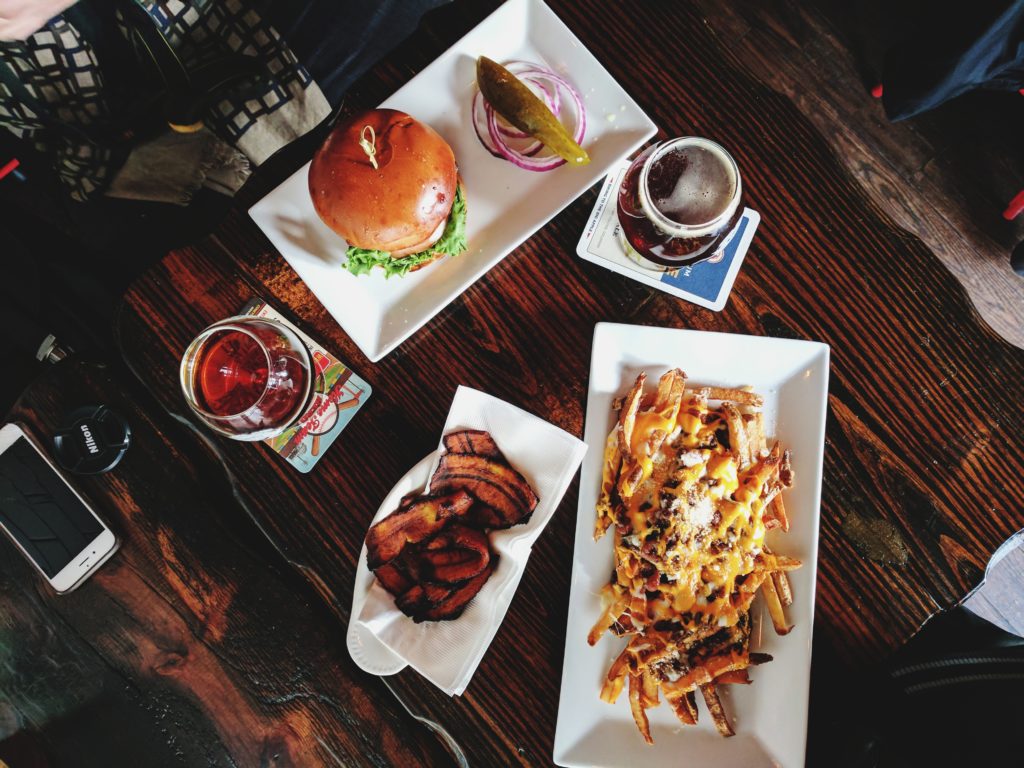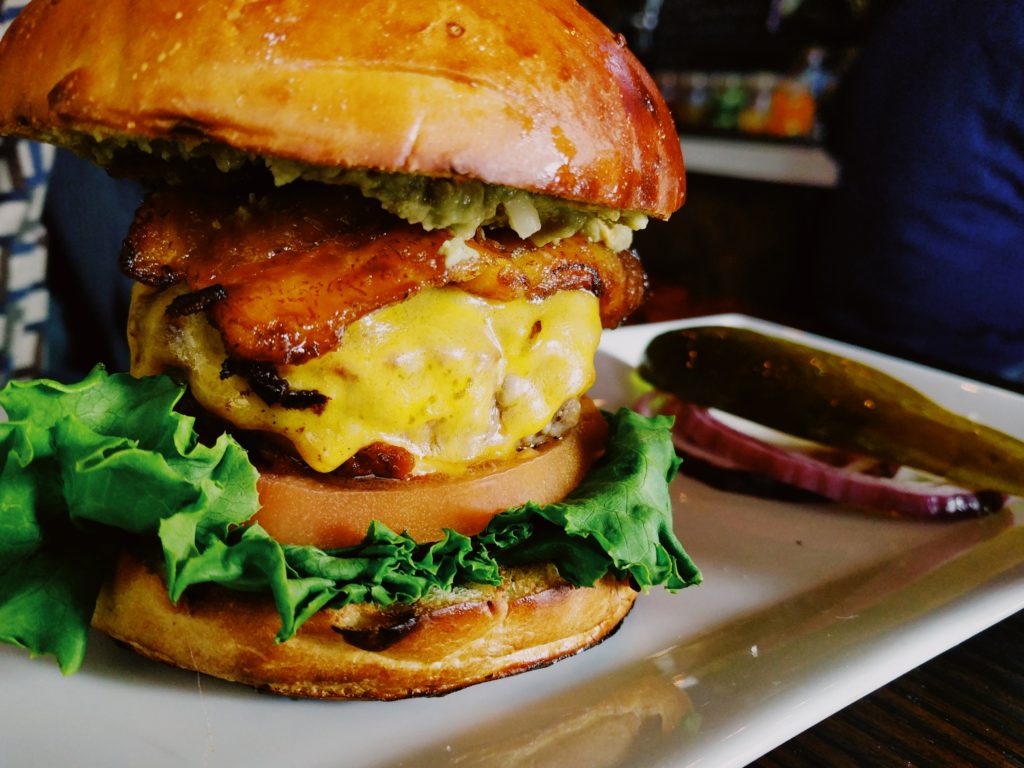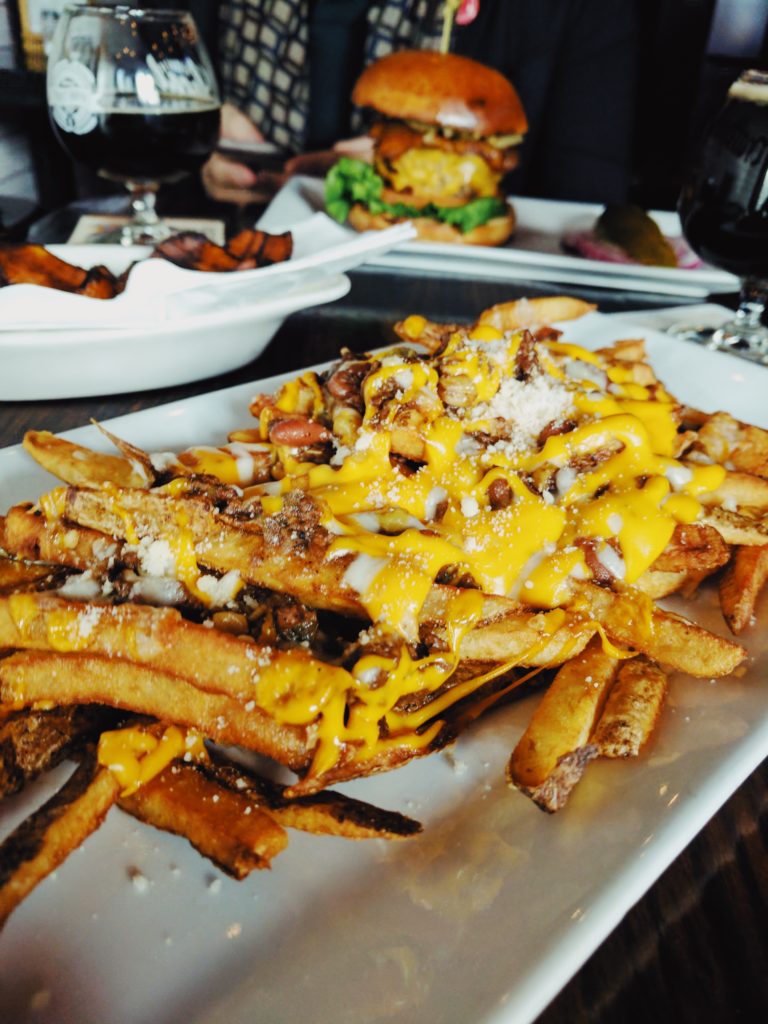 Here's what we had:
DRAFTHOUSE BURGER
Ground beef/guandules paste (pigeon peas)/sweet plantains(maduros)/pulled pork/cheddar cheese/lettuce/tomato
FRENCH FRIES
Rosemary parmesan/cajun/chili cheese
MADUROS (sweet plantains)
Bronx Drafthouse also has a large selection of beers to try out. I really appreciate that plantains are a "thing" you can find around the Bronx at these new bars or restaurants. Don't get me wrong, you can find tostones, maduros, platano, whatever, anywhere in the in The Bronx. Even your local Chinese food place. But it's now being used as an ingredient to give dishes flair and hometown feel to them. Was it delicious? Yes. Do I want to see more of it? Yes.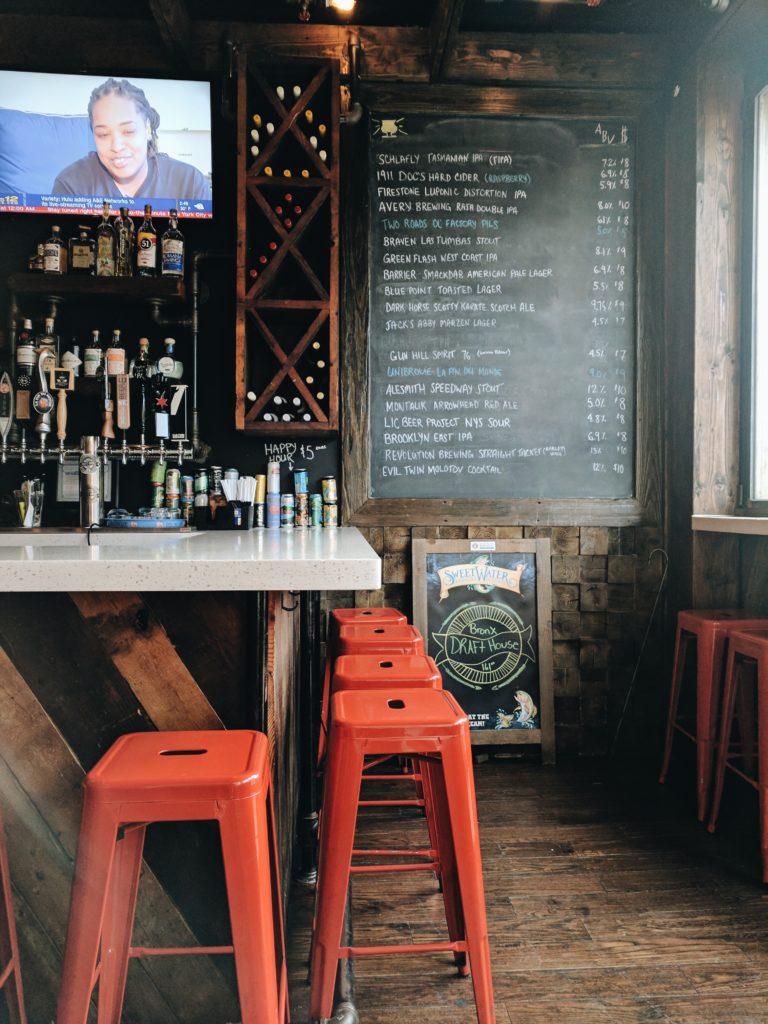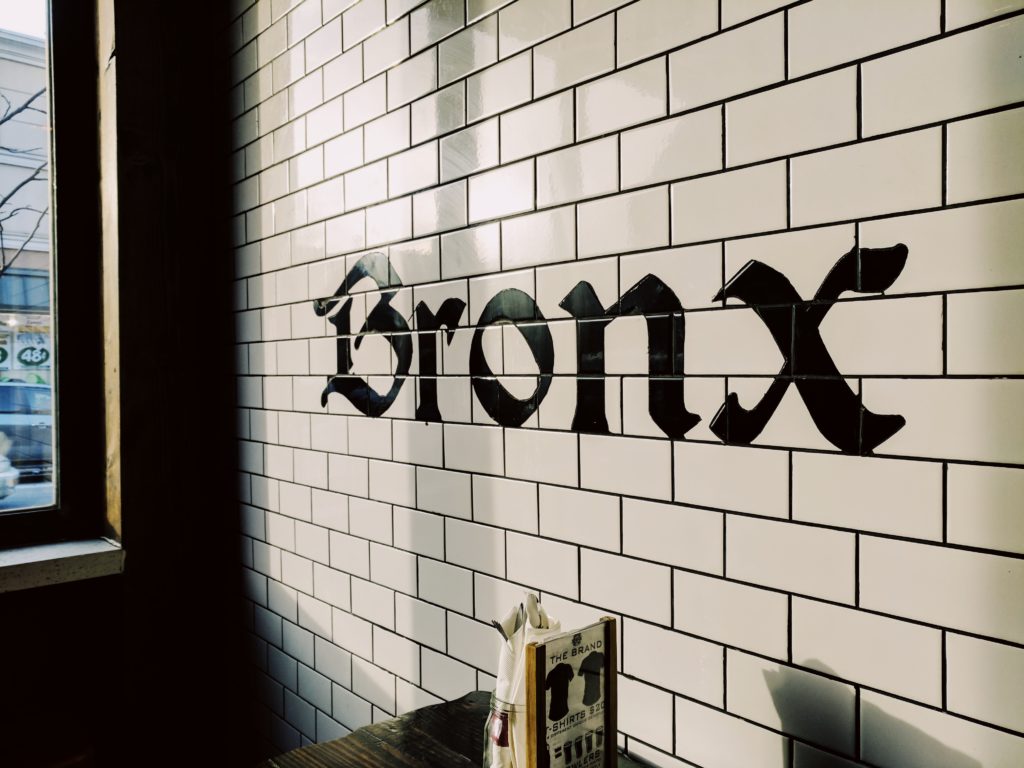 Thanks diem for inspiring me to do something I've been putting off, like visiting more spots in the Bronx. Dandy in the Bronx gotta Dandy In The Bronx.
Download diem and learn more about it here: apple.co/2hpGACV.
–
Thanks for reading, and follow me on Twitter: @DandyInTheBronx 😎
-Diego