For today's look we are looking at another blazer and turtleneck combo. We are going a bit more casual and introducing boots and jeans to the mix.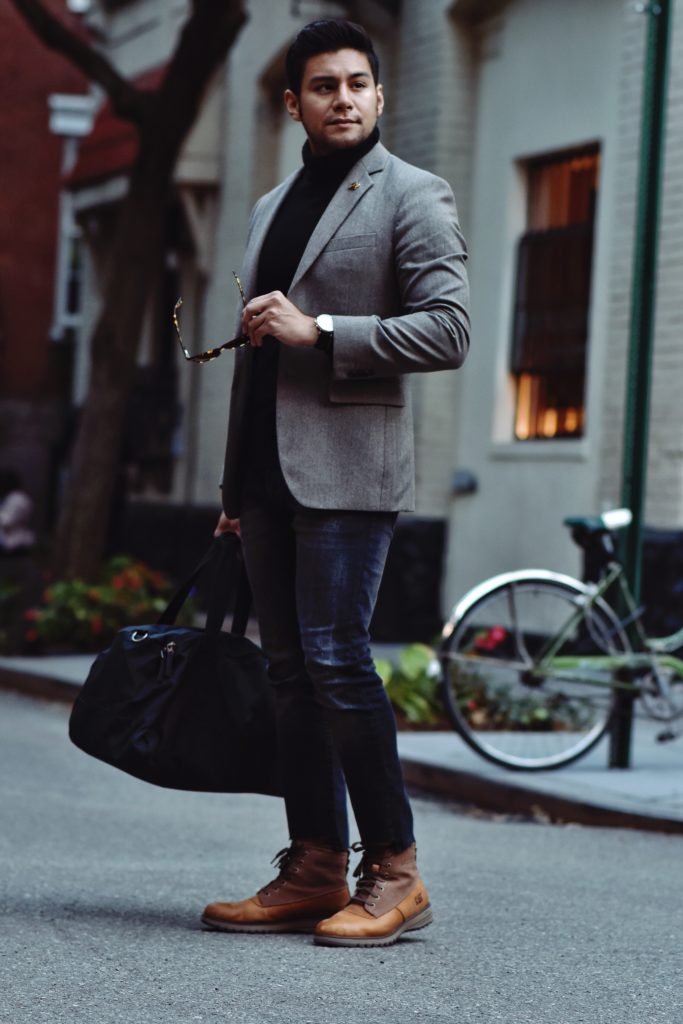 Photography by Kenneth Quinn
BLAZER AND TURTLENECK COMBO
I recently covered wearing a turtleneck with a suit and while that might be fine and dandy for some people, I know some of you might want something a little bit more casual. I got you.
transitional weather
This transitional weather is perfect for this look. Not too cold, not too hot. Here I am wearing skinny/slim jeans that have been frayed at the cuff. Think of it as having no breaks for your suit pants. I didn't want the jeans to cover my boots. I feel this gives it a more clean look. Some people even tuck their jeans into the boots. You'll need skinny jeans to pull this off.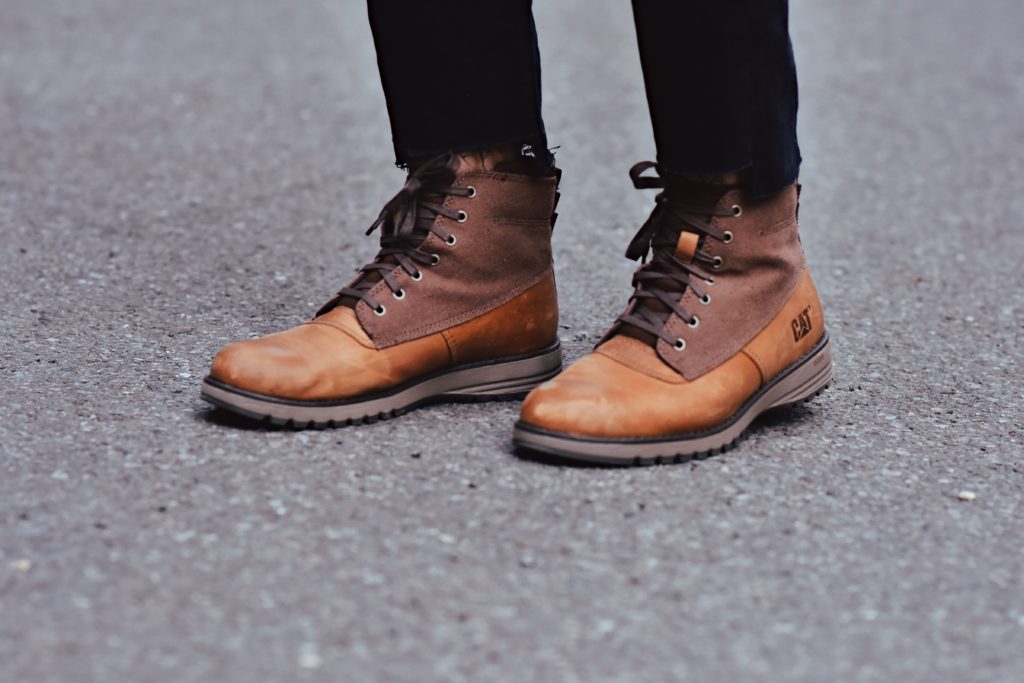 This look is taking advantage of the black and tan combo. Black turtleneck, gray blazer, grey jeans, and then brown boots. It's all about the ratio of the black and brown.
SHOP THE LOOK
Timex watch | CAT Footwear boots | Wrangler jeans | Pintrill pin (similar) Buttoned Down turtleneck | Timberland bag | Combatant Gentleman blazer (similar) | tasc socks
–
Thanks for reading, y'all stay dandy. 😎 Don't forget to follow me on Instagram!
-Diego
(Some of these links contain affiliate links, so that means if you click and buy something, I get a cut. It helps keep the site going! Full Disclosure)